How to Improve Your Reputation, Rankings and Revenue Through Local SEO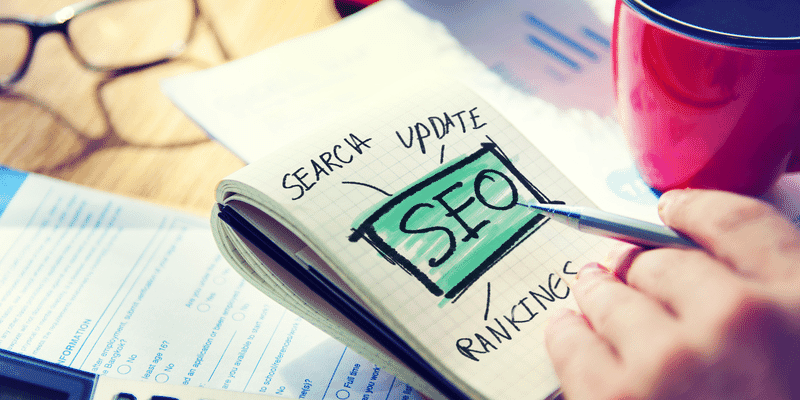 We often think of the Internet as a global market place, but, in fact, it is just as important for local markets. Developing a strong local SEO strategy is key to building and maintaining the three main components that all local businesses care about most: reputation, rankings, and revenue. 
---
STEP 1: Establish Your Location
The first step is to determine whether a business qualifies as local according to Google's definition as stated in their guidelines. This is important because it ensures that the business you look up online has an office where it says it does and is not just a sham, scam, or fly-by-night operation.
The 3 R Benefit: Building your local online presence begins to secure the reputation of your business and offers users a measure of protection. It helps increase page rank by adding a valid, Google approved location, which helps improve potential revenue.
STEP 2. Optimize Your Website
Make sure your website is user friendly and works for all users on all devices. Do some research and check your competitors' site within the radius of your location. How do they compare, and how can you make your site better for your customers? Ask yourself:
Could you improve the SEO by making better use of headings and keywords?

Is your site easy to navigate?

Are you blogging regularly?

Is there a strong call to action?

Is the value you are offering clear?
The 3 R Benefit: Developing a user-friendly website shows that you are willing to invest in your online presence to offer value to your visitors, which helps build your reputation. A professional website establishes your credibility as a business, helps increase your page rank and avoids penalties. A user-friendly site also increases revenue as conversions are not lost due to unhappy users who will quickly bounce off a website that does not deliver a satisfactory experience.
STEP 3. Checking and Building Citations
Now that your website is optimized and user-friendly, the next step is to ensure that everywhere your business is referenced online has the correct name, address, phone number and website.
It is important to audit the existing citations to make sure all the information is correct and that there are no duplicate or incomplete listings. You should make sure your listings have been placed on core local business directories. You can also look for citation opportunities on local news sites and blogs.
Building your citation listings is time consuming; luckily, there are tools that can assess the consistency of your current listings and help find new listing opportunities.
The 3 R Benefit: When your business is listed correctly, it establishes your credibility and professional status, which protects and builds your reputation. It also sends a strong signal to the search engines that your business is valid, which increases your ranking. And since transactions are not lost due to misdirection or the frustration of consumers who are given a wrong phone number or address, it helps protect revenue.
STEP 4. Ask for Reviews
What do you trust most when searching for a local mechanic, plumber or restaurant? Would it be a review from a previous customer?
Reviews help potential customers decide whether to buy or not to buy.
Setting up a review strategy on key platforms such as Google +, and Yelp etc. lets you gain an advantage on your competitors by increasing your digital footprint and capitalizing on good reviews.
One good review could be the difference between a new customer choosing your business or a competitor's business, and responding to reviews is key to building a strong customer relations culture.
The 3 R Benefit: A good review is the best way to build confidence with prospective customers and build your reputation. And as your reputation builds so does your ranking. Reviews also help encourage future transactions by winning trust, which increases your revenue.
STEP 5. Build Your Links
Building links within your site, and building links to other sites that have a good reputation is a key step to improving your online presence. Check the links within your site to make sure they are all working and to see if you can add more. You can also earn new links through publishing quality blogs, whitepapers, or even Infographics that show the services or products you provide.  Guest blogging and writing for local newspapers or magazines is also a good way to build links back to your site.
The 3 R Benefit: This helps build your reputation by showing that your business links to quality sites. It also increases and protects your ranking by showing the search engines that your business is active because the links are increasing. As more people view your site, it tells the search engines that you are offering value. And new traffic means more revenue.
STEP 6. Develop a Social Strategy
Social media can be a useful tool in connecting and converting customers. Take the time to understand the culture of each platform to determine which one suits your company best, and where your target market plays. Develop a social media strategy that outlines the type of content you want to share and the tone of voice to use. Social is all about sharing, so take the time to share valuable content rather than focusing on selling. And make sure to join the conversation; social is all about being social, so make sure you respond to comments, requests, and complaints.
The 3 R Benefit: Social media give businesses the opportunity to interact with consumers, and good interaction helps you build and maintain your reputation. A strong social presence can also increase ranking; both Twitter and Google+ show recent posts directly in organic search results. And it protects future revenue losses by enabling interacting with consumer complaints directly, which allows you to avoid negative reviews.
In this age of online activity, it is often easy to overlook what happens offline. But of course, anything that happens offline can be posted online, and stay online for a long time.
It's important to nurture positive offline experiences. Establish your business as being community involved. Planning or engaging in local events, contributing to local charities, advertising in local publications, on busses or radio all help build your local presence.
Google loves local, so getting involved locally is a good step to building a strong online presence and reinforcing your brand's reputation.
---
Conclusion
We've identified a few core steps to take to help establish your local online presence and the benefits of developing local SEO for your business. If you would like information on your current SEO situation, get a free SEO analysis.
---