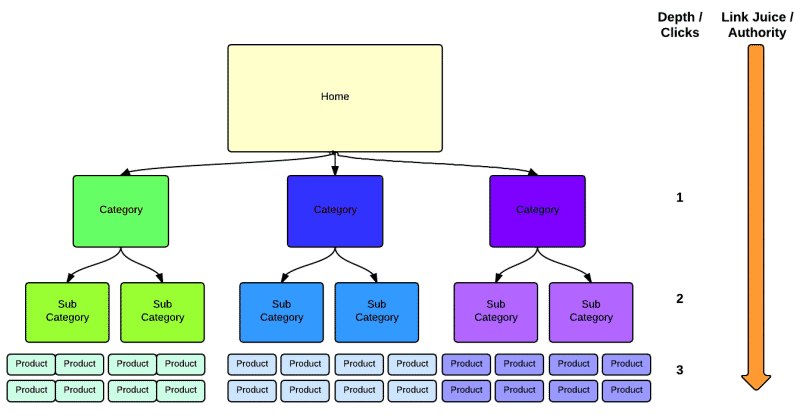 In our last post, we talked about some of the on page variables that you want to consider when optimizing your site from an SEO perspective. As a search engine optimization company, we always say that link building is another component that you want to add to the optimization of your site. When many people think about link building, the first thing that comes to mind is links from external sites. Internal links on your site also play a vital role in your overall SEO campaign.
To internally link your site, link from the most important to least important pages on your site to start. An easy way to do this is to place your links in your navigation and use a drop down list to drill down into lower level keywords.
Next, link from the body of your home page into the main pages of your site. On the Blueprint website, you will notice that we link to search engine optimization, pay per click, content marketing, website design and email marketing right from our body copy. Using icons with a short description of each key area is a simple way to work in the links without creating a list of links that are not visually appealing.
Next, link your pages contextually. This means that you want to link pages that have relevant content and naturally add value to what you want to communicate. For example, if we have a page that talks about the key SEO tools, it would be the perfect place to link to a page that talks about a specific SEO tool.
Next, use breadcrumbs in your navigation to make it easy for the search engines and users to navigate your site, while understanding your site structure.
Other variables to consider when building your SEO campaign and the on page optimization of your Website include a site map, schema, and page loading speed. In the future, we will get into these areas and more. Please leave a comment below if there is anything else you would like to learn more about.