Is Your Website Written To Drive Response and SEO At the Same Time?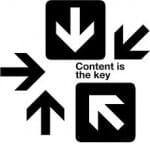 To rank well for your top keyword phrases and generate organic traffic to your Website, it's vital to optimize your Website from an SEO perspective by including your keywords on your landing pages. But, to maximize the conversion of the visitors to your Website into leads, your content has to be well written, include the right psychological buying triggers to motivate people to buy, and have the right directional flow to make it easy for prospects to take action. So, how do you balance strong content development that maximizes response and SEO to enable you to rank well for your keywords?
As an SEO Services company, we always like to provide a simple approach using your home page as an example. Before you start writing, outline the keyword and topic that you want to write about to ensure that the content on the page properly reflects the keyword that it is optimized for. For example, out home page is optimized for the keyword "Internet marketing company." Therefore, the overall content of the Web page should be about Internet marketing, which it is. When you start developing your content, don't worry about working in your keyword as part of your first draft. Instead, focus on developing compelling content that is on topic. You want to think about the content on your Web pages in three distinct sections from top to bottom.
Section 1 – Your Headline and Offer
The top section of your Web pages should include the most important components that drive results, which are your headline and a strong call to action. If your headline can appeal to their number one desire and your offer provides value that is relevant to their top desire or obstacle, you will be well positioned to drive results. For example, on our Website, you will notice that the headline appeals to the top two desires of our target audience, which is to increase Website visitors and sales. You will also notice that the offer of a free eBook and video series relates to their desires. It's a simple, but effective way to drive results.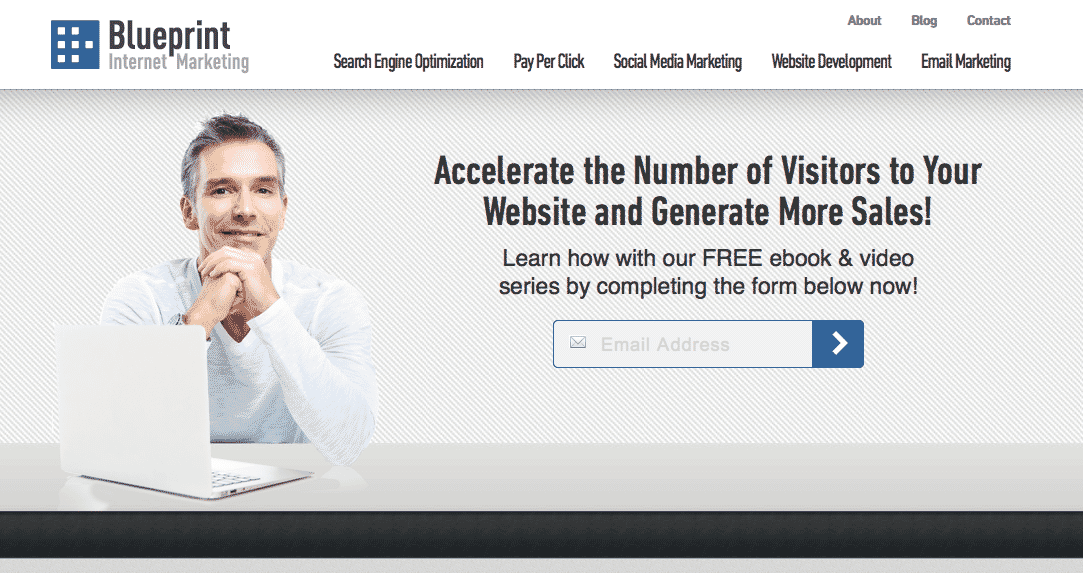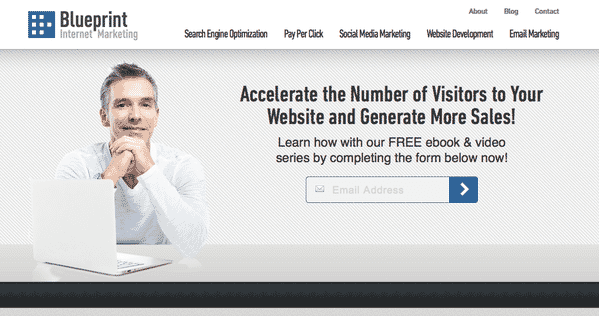 Section 2 – Establish Desire and Prove It
The purpose of section one is to make a bold claim that appeals to their number one desire. The second section is all about creating desire and establishing credibility. This means that you want to outline why what you have to offer is important to them, what it will do for them, and how it works. Once you have explained this, your audience is going to want to know why they should believe you and this is where strong social proof comes in. You want to include at least one testimonial that supports your claims.
Section 3 – Maximize Action
Once you have generated desire and established credibility, the next step is to ask them to take action. A simple way to achieve this is by making the same offer that you made in the top section of your Website. Below you can see how we have done this on the Blueprint Website.
Optimizing Your Content Using SEO to Rank Well
As you have noticed, we have not spoken about SEO to this point. The reason for this is because we want to ensure that your message is powerful and clear. Here's where it gets challenging. Once you have completed the content for your Web page, you now want to work your primary keyword as well as the key synonyms of your primary keyword into your Web page. Here's where you want to include your primary keyword:
– Meta Title
– Meta Description
– H1 and H2 Headings
– Body Copy
– Relevant links
– Relevant bold text
Once you have included your primary keyword on your page, you want to include each synonym on the page at least once. Highlight all of your primary keywords and synonyms as a different colour on your document, so you are able to see which keywords are completely necessary on your page. Then, read your home page content again to ensure that your message is still clear. You may find that you have to work through another round of edits to ensure that your content reads well to maximize response. By having your keywords highlighted as a different colour, it's a simple way to make certain that your keywords are not lost when you are editing your content. It's also a great way to work with a copywriter to ensure that your keywords are not edited out.
If you have any questions about content development from a copywriting or SEO perspective, feel free to comment. We're here to help.