What Is Link Building and How Is It Related to Research?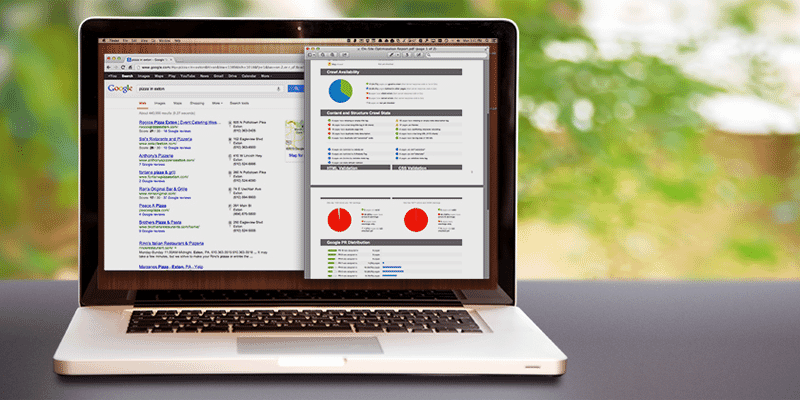 Link building is getting outside web pages to link to a page on your site, a strategy heavily used in search engine optimization. Research, as we all know, is to investigate and study. We can incorporate the two by using project management. Project management is all about creating strategies to enable a project to run its course successfully. So in this case, specifically creating a strategy to start your link building research. Let's do a deep dive on how to launch the beginning stages of link building research, the strategies you should use and how these steps will create a solid foundation for your SEO website optimization efforts.
Is the Page Even Link Worthy?
Let's just clarify –  to build links, you actually need pages that are link worthy. Product and conversion pages aren't making the cut of being linkable. Simply put: other sites are not going to want to link to your product and converting pages. Why will this never happen? Well, there is absolutely no audience value outside of your own site. The intent and goal of these pages are to drive conversions.
What will get linked? Sites will link to pages that offer some form of value to their audience. Linkable assets and internal links from these pages will create, generate and increase authority to your sites converting pages. Link building is done by searching for link worthy content by taking the time and money needed to create high-quality resources such as blog posts jam packed with valuable tips, videos, research, case studies around topics relevant to your product or service will help in your link building research efforts.
In the Pursuit of Opportunities
As with any project you need a strategy. So, what's your strategy that you're going to use? You need to build a strategy around the search opportunities that are open and available to you in your specific niche. Simply put: doing keyword research to see where your site can increase in its overall rankings. Analyze those words that have the highest search volume and see if they can be incorporated into your site.
Here is the basic formula to success in this concept: the ranking potential and high search volume will get organic traffic and traction to your site. Doing and applying this formula can also help you to find areas of content opportunities.
Know and Understand Your Competitor
Effective link building requires ongoing competitor research and analyzing. What are your competitors doing in their search to make them number one in ranking? What strategies are they using to beat and win over everyone else in your niche? How? Make Google Search Console your best friend in this project. Look at the pages and see which keywords and phrases are working for them. The ranking is key so find out how they got there and how the site is able to maintain their ranking. A simple tip is to find your top five competitors to find if they have similar products, the same audience, and common keywords that you use.
Use Comparable and Competing Pages to Your Advantage
Unfortunately, comparable and competing pages are out there. Research which pages have been sustainably successful in your niche. If this is not found in your niche do research in another niche to find out what these sites did. Once you find out what these sites are doing, apply the strategies.
How? Look up a keyword and analyze the ranking for the specific content or blog post. From this point create high-quality content for your site to match what you have learned. With both of these ideas mentioned above know and analyze your competitor and implement what their site is doing to make them consistently number one.
This Is the Point When Everything Comes Together
Finally, it's important to know that search opportunities are out there for your site, blog or product to grow. Evaluate and analyze your top competitors and apply the strategies they are using. Ensure that the pages are link worthy and link to your service pages and homepage. Remember your competitors will help you to grow and see areas to improve.
Apply these ideas to your own site, blog, and future projects and make your own link-building strategy a success! If you are interested in learning more about what you can do to get the most out of your SEO, request a free SEO analysis.