Local SEO Best Practices for Small Businesses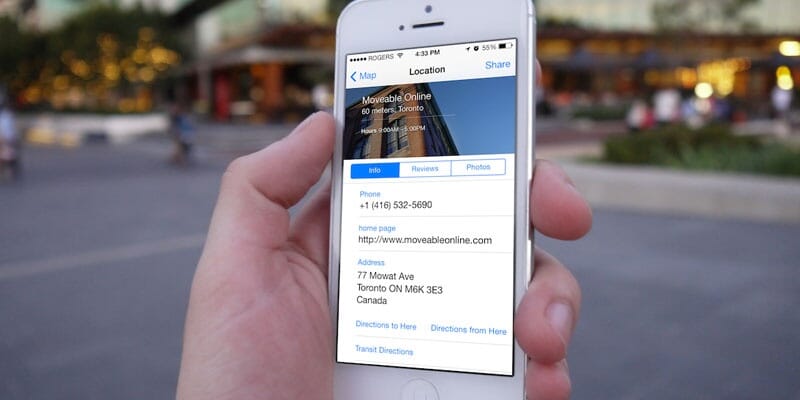 If you own a small business that has a physical address, utilizing local SEO can help you grow your customer base and take your business to new heights.
As a general rule, to achieve the best local search rankings you'll want to make sure each listing includes major search ranking factors. These include name, address, phone number, meta tags and titles, and domain authority.
Below, you'll learn the local SEO best practices to help your business thrive.
---
Step 1: Create or Update Your Google My Business Listing
Google My Business is one of the top ways customers learn about and connect with your business. If you have not yet verified your business, visit Google My Business and claim your page. The process is simple: within one to two weeks, Google will send you a verification code. Once you enter it into Google My Business, you'll be on your way.
After verifying your account, double check to make sure your name, address, and phone number are accurate. Next, place your business in the most relevant categories and write an engaging description that tells viewers what makes your business unique. Finally, upload high-quality images, input your business hours, and contact some of your most loyal customers to write reviews and post them to your listing.
By taking this quick step, your local visibility will improve immediately.
Step 2: Make Sure Your Contact Info is Consistent
If your online contact information isn't consistent, it will negatively affect your search rankings because search engines will identify you as different businesses.
Start with your website and make sure your business name, address, and phone number for each physical location is consistent on each page of your site as well as in the page footers. Next, double check your listings at Google My Business, Yelp, Facebook, and elsewhere to make sure your contact info is the same everywhere.
Remember that even small differences will affect your rankings, so decide on a format and stick to it.
Step 3: Use a Google Map
If you don't have a Google Map embedded in your website, now is the time to do so. It's fine to place the map in a footer or on your contact page. After embedding your map, make sure it doesn't simply point to your address, but to your local Google Plus listing.
Step 4: Use Geo Tags to Improve Search Rankings
If your business is location specific, you'll want to include geo tags. Using these tags will help search engines understand where you're located and make you more likely to rank higher for local search terms. To create them, use an online geo tag generator and then include the tags on each page of your website.
Step 5: Utilize Rich Snippets that are Relevant to Your Business
Adding rich snippets to your website will give search engines a better idea of how to understand the content on your site and make sure you're appearing in search results when users search for this type of content. This will in turn help your business show up more frequently in relevant local searches.
Adding schema markups for your name, address, and phone, using geo coordinates, and applying business-related snippets (such as events, school snippets, and others) will all improve your rankings.
There are many websites that explain schema formats. Some will even quickly generate schema for you. Once you've applied schema and rich snippets, make sure you've done so correctly by using the Google Testing Tool.
Step 6: Create Local-Optimized Meta Tags and Content
Optimizing your meta tags and website content for local keywords is essential to improving click through rates in local search results, which will help you rank well in Google searches. In your page title and meta description, make sure to include your city and state. Also include your city in your H1 heading tag.
Make sure to list your location within your website's content, adding it wherever it makes sense to mention it.
You'll also want to optimize your logo with local keywords. Do this for both the logo file name and the alt tag for your logo. Finally, always include your city in the alt text you use to describe your images.
Step 7: Make a New Website Page for Every Location
If you have several locations, it's essential to create separate pages within your website for each location and write content that is geared for that location. Rather than reusing the same content for each location, try to differentiate each location from the others.
You can easily do this by creating unique content, such as customer testimonials for each location. Another good way to use each location page to its maximum potential is to clarify what you do differently in each place. For example, if you offer slightly different services, open at different times, or have different events, make sure to include them.
You can also create unique content for each location by participating in and then writing about local events on your website. Expert interviews, location-centered blog posts, and including the city of each location in image and video alt tags will also help.
Step 8: Add Your Site to Local Directories
Another good way to improve your search rankings is to make it a point to get citations, or online references, to your business's contact information. One way to do this is by adding your business name, address, and phone number to local directories. Even if the citations are not linked, they'll still benefit you as long as they include the same name, address, and phone number that appear on your website and elsewhere online.
If you have multiple locations, make sure the link on your citations points to the right landing page on your website. For example, if you have a Toronto location, point all Toronto citations to your site's Toronto landing page.
Bright Local and Yext are two tools you can use to find and update all of your existing citations for consistency at once. This tool is also useful for reviewing your competitors' citations. Finally, use Google Alerts to create alerts for your competitors, so you know when their new listings are mentioned. Keep up with the competition by ensuring that you're utilizing as many local directories as possible!
Step 9: Request Customer Reviews
When you have customer reviews on Google My Business, Yelp, Facebook, and elsewhere, your local Google rankings will improve. One thing to keep in mind is to have customers submit reviews in waves so your activity doesn't seem questionable to Google.
Step 10: Include Your Location in Your Social Media Profiles
To improve your local online presence, you'll need to have a Facebook, Twitter, Pinterest, and Google Plus profile. Ensure that your contact information is included and that it is consistent with the name, address, and phone number you include elsewhere online. If you're active in social media, this can really improve your rankings, so make sure to post regularly.
---
Conclusion
We've covered quite a bit to help you rank quickly in your local market. If you want to learn more about how to improve your local search rankings, get a free SEO analysis.
---