Maximize Your Mobile SEO Game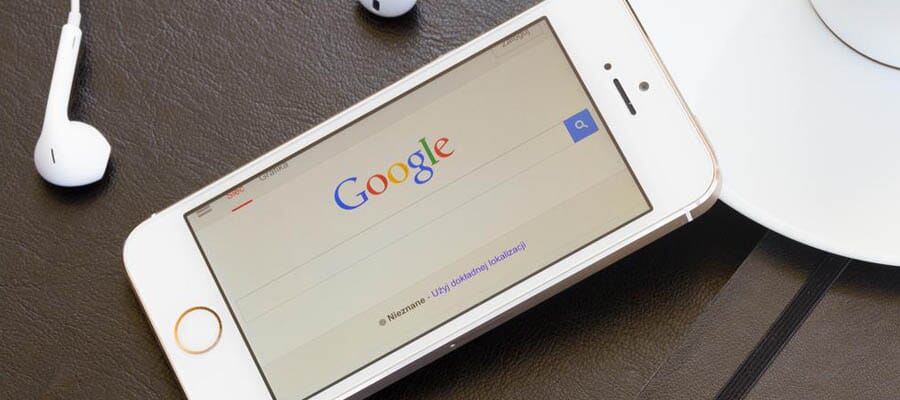 With mobile phones quickly becoming one of the most popular ways we search for information, having a mobile friendly website is essential to improving your visibility in search rankings. In fact, mobile phones are now creating more traffic than desktops and Google recently announced that mobile friendliness is among their top ranking signals.
If your mobile site isn't user friendly, you'll be vulnerable to a variety of SEO problems. How do you know if your site is user friendly? For starters, try using Google's Mobile-Friendly Test tool, which will give you a clearer sense of how easy your mobile site is to use.
Below, you'll also find out about additional ways to maximize your mobile capabilities, boost your search rankings, and drive traffic to your website.
---
Understand Mobile Site Types
There are three different kinds of mobile sites, including responsive, dynamic serving, and parallel mobile sites. It's essential that you choose the correct model right away to ensure that your mobile site is as user-friendly as possible.
Responsive sites utilize Responsive Web Design, which lets you show the same website using the same code while reshaping it to fit the screen. Responsive sites are easy to set up and maintain, less expensive, and can be created quickly. If you have a large scale web platform, responsive websites can be more difficult to integrate. They are also less differentiated for mobile UX.
Parallel mobile sites are separate versions of your website that were created for mobile users. By using a parallel mobile site, you can customize your visitors' experiences while leaving your desktop website unchanged. If you have a large-scale website, this is a good choice. You should, however, be prepared to pay up to twice as much to implement and maintain a parallel site. You'll also need substantial SEO knowledge to properly utilize backlinks between web and mobile versions of your site.
Dynamic serving sites allow the web server to locate and serve custom pages that are identical to the user's device using the same URL. This is an excellent choice when customization is important, but it can be very expensive to implement and maintain. You'll also need a technical expert on hand who can properly set up and maintain the site.
Optimize Content for Mobile
If your users can't easily engage with your mobile site, your search rankings will take a dive. Optimizing all of your content, including headlines, images, forms, videos, and calls to action, is crucial to ranking highly.
First, make sure your headlines are short and express your key message directly. Also summarize key points at the top of each of your articles. By splitting your content into small paragraphs, you'll make it easier for users to read. Finally, make sure your images are mobile-friendly rather than using large images that are intended for desktops.
Improve Mobile Speed
Google includes loading speed among its most important ranking factors. Slow speeds will drive users away from your site and luckily there are many ways to speed up your mobile site.
By using compression software like Gzip, you can shrink your CSS, HTML, and JavaScript files. Before compressing CSS or JavaScript files, combine them into one. CCTidy is a good way to minimize both.
You should also try to reduce the number of HTTP requests your mobile site makes. You can check this in the Google Chrome Network Panel and try to reduce the number of requests by loading visible content first and deferring all other content. Finally, you can use CDN to cache static content and make your site load faster.
Things to avoid that will significantly slow down your mobile site include loading blocking external JavaScript and CSS prior to the first render. (Instead, inline the JavaScript/CSS required for the first render and delay unnecessary files.) Also make sure you don't have broken links on your site.
Optimize Mobile SERP Display
Because many mobile devices utilize portrait landscapes, only the top two Google results will be visible to users. Sometimes maps or related apps will take up space and show up above or below the top result.
To get users to notice your site in the results list, you can use rich snippets and rich cards. Rich cards will improve your search result rankings by showing results in easy to see carousels. Pages that use rich cards will also show up at the top of SERPs. Currently, rich cards can be used for articles, movies, and recipes. You should also include meta titles and description tags for pages that can fit into mobile SERPS to get more people to click on links to your site.
Improve Mobile Local Search Rankings
Optimizing your local SEO is a great way to get noticed by people in your area who are looking for your services. Even if there are keywords that are too competitive for your site to rank for, you can get a high Google maps results ranking. This can provide a variety of advantages such as the fact that your contact information will be immediately available.
If your business has a physical location and you want to maximize your local search rankings, verify your Google My Business listing. Include your correct name, address, and phone number. While this will be your main listing, you should also add your site to other online business directories.
In each business listing, use your business name, address, and phone number consistently. Also use identical information on your social media accounts.
Next, add your city and state in a variety of places in your website and create a rich content page with an embedded Google Map. If you have more than one location, make a new page on your site for each one.
You should also implement Geo tags and rich snippets that are relevant to your business, and make sure your meta tags and page content utilize local keywords.
Finally, ask your customers to review your business online, as this will help improve your reputation and rankings.
By implementing these easy tips, you'll maximize your mobile SEO and help your business thrive.
---
Conclusion
---