How to Win with Video SEO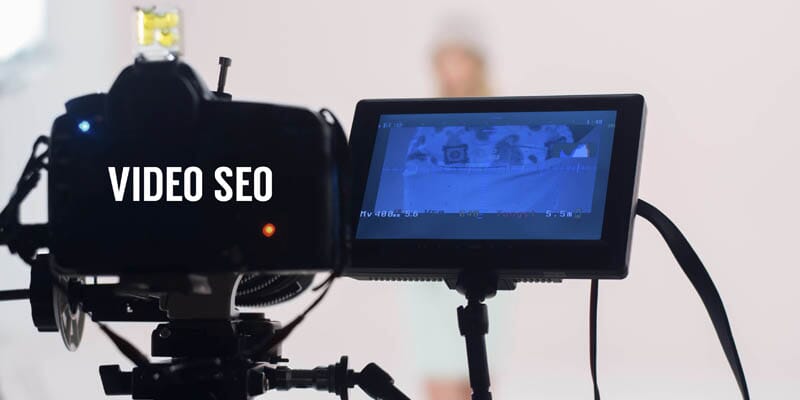 Once you have developed some great content, consider repurposing your content as videos. But, script your videos and think about the strategy for each video. For example, if you know the emotional drivers of your audience, such as their desires and fears, you can develop a series of videos that provide a lot of value to address their emotional drivers.
Once you have developed your script, write the title of the video and description, while including one main keyword for SEO purposes. Then, have your video shot by a videographer using a teleprompter, so it does not look like you are reading off of a script.
To get the most out of your videos, use the audio from your video as a podcast. Then, post both your video and audio on various video and audio sites, such as YouTube, Vimeo, Dailymotion and SlideShare for videos. Then, use Buzzsprout, gPodder, iTunes and Digital Podcast for podcasts.
Don't forget to add a call to action at the end of the video telling them about your great offer.
Here's how to get started. In YouTube write a headline that gets peoples attention, while including keyword phrase. For example, as a SEO services company, if we created a video on SEO Packages, it could be called "Blueprint SEO Packages That Get Results."
In the description also use your keywords and your URL in full https://www.my-url.com, so prospects can click through to your Website to drive traffic into your marketing funnel. Here's an example of how we could write a description for SEO packages: "Check this video out for a complete understanding of the latest SEO Packages to get your business ranking in less time! https://www.blueprintim.com"
Next, ensure that your keyword phrase is mentioned in the video at the beginning, middle, and end. Then, get the video transcribed and upload the transcription into YouTube.
If would like to post the video on your blog, you can either use YouTube or you can upload the video to Wistia (or using other third party software). Then, upload the transcription to your page and deliver the video using YouTube or Wistia. The reason why you may want to use Wistia at times versus YouTube is because a YouTube video automatically shows related videos, many of which may be your competitors.
To increase your popularity and video plays, create a blog post embedding your YouTube video in your page. Below you will find an example of what it would look like if you embedded the video.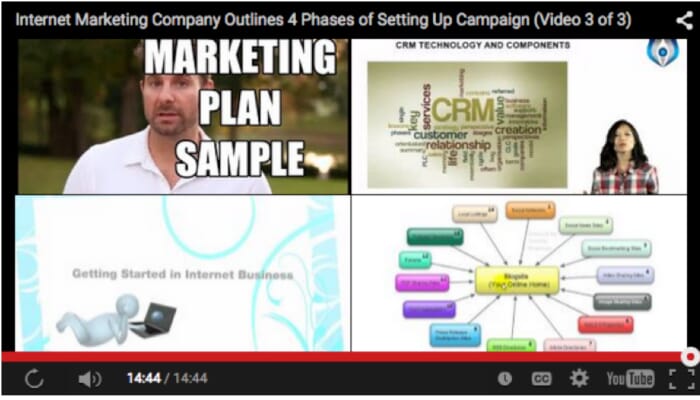 Next, include content that describes your video below the actual video, so the search engines can index your video.
Any easy way to get the YouTube video code is to click the Share, then Embed tab below the video, then simply copy and paste the iframe code into your blog post. It's that simple.
If you are concerned about your competitors videos playing after your video if you use YouTube to host the video on your blog, simply add this piece of code at the end of the url: ?autoplay=1&rel=0
This is the supplied code, as your saw in the embed tab screen capture above:
Here it is with the do not show videos code added:
Now you have no distracting videos at the end of your video. By including the code above, your video will simply loop back to the opening thumbnail image and keep your audience focused on your content!