Organic SEO Ranking Factors to Help You Get to the Top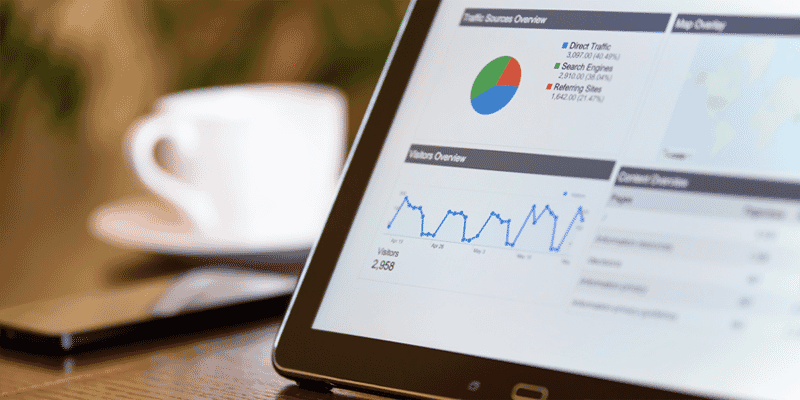 If you've ever tried to optimize your website for SEO, you likely have a grasp on all the things you need to do to help you increase your ranking on the SERPs. There are so many layers and complexities to master to get to the first page or top result.
You might know which factors will help you most in theory, but have you gotten up-to-date on which factors actually help and which you can leave alone? In this article, we'll cover the top organic search ranking factors to help you increase your ranking status.
Web Traffic Volume
I.e. the number of visitors to your site. When you have tons of visitors who peruse your site or even make a purchase, it signals to Google that you searchers found what they're looking for either in your products or content.
Direct Visits to Website
There's a difference between someone finding your website through a keyword search and typing your website domain directly into the URL bar. Both are critical to informing Google of your website's authority. Direct visitors tells Google's algorithm that you have consistently reliable information or great products.
Browsing Time on Site
The length of time each visitor spends on your website heavily indicates to Google how engaging your content is.
Pages per Session
The number of pages someone visits on your website in a single session tells search engines you have engaging content or interesting products.
Content
Many people turn to Google for answers to their questions. These answers come in the form of content created by companies and other people who want to provide value to potential customers or viewers. When you have high-quality content that users then share or read for a while, it tells Google you have valuable, high-quality content. Some studies have found longer content (1,000-1,500 words) can correlate with better content signals.
Bounce Rates
Bounce rates have to do with how your visitors behave once they land on your page. If they move beyond the first page they clicked on, their risk of bouncing off your site suddenly decreases. On the other hand, if you have a high number of instances where users land on one of your webpages and immediately leave (called bouncing), you are at risk for Google lowering your rankings.
HTTPS Standard
We live in a world where internet security is at the forefront of our minds. While many relegate it to security for banking and insurance sites, regular sites should not be discounted. Having a secure website is imperative for making your visitors feel secure and for signaling to Google your website is safe.
Backlinks
Backlinks will likely always be important for organic search rankings. The more high-authority backlinks you can get for your website, the better. You can get these backlinks by publishing guest posts on websites in your industry which include a brief bio about you and your company.
Keywords
Keyword optimization is the bread and butter of organic search. Google has caught on to keyword stuffing and has since made that a punishable offense through decreased rankings.
Title, Meta, and Heading Keywords
When deciding on keywords to include on each web page or blog post, you should ensure consistency in your post's title, meta description, and heading. You want the keyword mentioned once in each.
Keyword Density in Content Body
Keyword density involves counting the number of times your keyword appears in the body of your content (not including headers). You can calculate this by dividing the number of keyword occurrences by total number of words and multiplying by 100. There's a new school of thought that says less is more for keyword density. In fact, 18% of pages that rank for high-volume keywords don't have the selected keyword in the content body.
Optimizing your website for organic search will not happen overnight. It's a long process to determine which keywords rank well with your audience, tweaking technical aspects of your website, and learning from your past actions. However, those who remain patient with the process see their efforts pay off in the form of ranking on the first SERP. To find out how to maximize the number of keywords that your site is ranking for, get a free organic SEO analysis.