Press Releases for SEO That Drive Website Visitors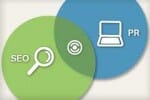 As a search engine optimization company, we often have clients ask us to explain which press release sites to distribute press releases and what's the proper way to write a press release for SEO. So, in this post, we're going to provide some direction on what press release sites to use and how to write your press releases for SEO. Let's get started by taking a look at the main press release sites to use.
Press Release Sites for SEO
The three press release sites that we recommend are PR Web, Market Wire and Press King. All three sites enable you to, not only upload press releases to their site, but allow you to include a backlink to your Website for SEO.
Pricing for Press Release Distribution
For PR Web, pricing starts at $99 per press release. They have different press release types, but we recommend using their advanced version. The advanced version costs $369 per press release, but it's the version that allows you to include a backlink, which is important from an SEO perspective.
Both Market Wire and Press King allow you to include a backlink in your press releases. Press King is the least expensive out of the three. Either you can pay as you go, which is $200 per press release. Or, you can subscribe to their monthly plan, which enables you to send a press release for $60 per press release, which is very reasonable.
How Press Releases Work From and SEO Perspective
Just like you would with a typical press release, you are writing an article that you would like to get picked up by as many publishers as possible. By using the distribution sites that we mentioned, you are providing access to a large number of publishers that are looking for content.
By using press release distribution sites, you are increasing your chances of getting published on multiple Websites, while acquiring multiple backlinks to your Website.
Where should you include your keyword in your press release? Include it in the title of your press release as well as the body copy.
Press releases are an extremely fast way to get information into the news, while validating what you do, particularly in the short-term. The reason why we say short-term is because as an article gets old the site that it's published on may pull down the article after some time, which means that you lose the backlink. However, some will keep the article live and archive it, which retains the backlink.
It's also a good practice to add a link to one of your relevant YouTube videos as well, as it can increase the ranking of your YouTube video very quickly.
If you have any questions, please leave a comment below. We're happy to help.