An SEO Audit to Establish Your Game Plan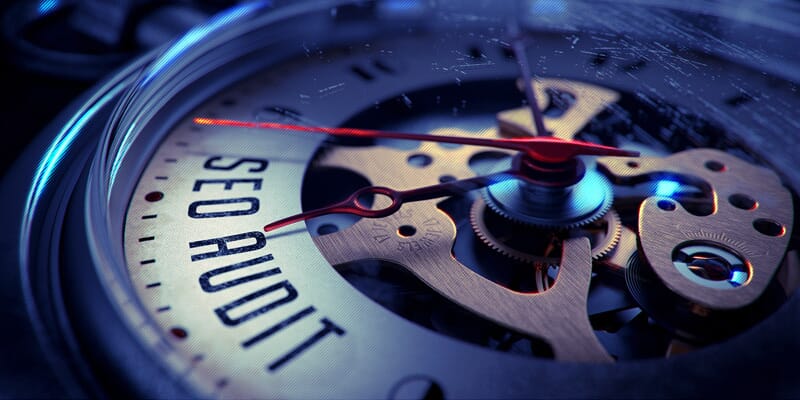 When it comes to SEO, many businesses run their campaigns on autopilot because they may not be aware of exactly what is being done to try to outrank their competitors. As a result, the complete focus in terms of success or failure depends on the ranking of various keywords.
An SEO audit helps provide clarity on what the competitors are doing to outrank you and what you need to do to win the ranking war.
In total, there are eight key steps that you want to have executed when having an audit performed. Let's take a look at each step and how they help you establish an SEO game plan.
Step 1 – Keyword review
The foundation of your SEO efforts are the keywords that you are using for your Website. You want to take the time to confirm that your home page is optimized for the right keyword to drive the highest volume of traffic, while maximizing conversion into leads and sales. You also want to ensure that your secondary keywords are correct and included in your navigation. Lastly, it's vital to create a list of keywords that will be added to the site over time to ensure that you can continue to increase traffic on a monthly basis. If this step is not executed properly, you may not have the correct foundation in place for monthly SEO to follow.
Step 2 – Competitor review
While it's great to have a list of keywords that you want to rank for, it's just as important to understand if you can realistically compete for the keywords on your list. A competitor analysis will show you the keywords that your top competitors have optimized their site for, as well as the number of pages on their sites. By understanding this, you will understand how many pages need to be added to your site and blog on a monthly basis.
Step 3 – Website structure review
Once you have an understanding of how much content needs to be produced and what keywords your competitors are optimizing their sites for, you are ready to create the overall structure of your Website. Ultimately, you want to create a Website architecture that includes keywords top down from most important to least important.
We also recommend testing your keywords in Google to ensure that the search volume that you are basing your decision making on is accurate. We have seen businesses skip this step only to realize that their home page keyword does not generate the kind of search volume that Google's Keyword Planner tool was showing. You'd rather know this up front, so you can establish the right architecture from the beginning.
Step 4 – Social media review
Social media does play a role in SEO and provides signals to Google and other search engines that you are creating value for your audience and should be ranked well. As part of the social media review, you want to analyze the volume of posts that are made by your competitors, as well as how often their posts are shared.
Step 5 – Content review
After you have an understanding of the keywords that you need to go after, you are ready to review your content. You want to ensure that your main pages are well written, then make certain that your blog has great content to go after secondary keywords. Lastly, you want to establish a mind map of the keywords that you have to go after, so you have a blueprint that you can follow to achieve success.
Step 6 – Link building strategy review
Once you have an understanding of the keywords your competitors are going after, you want to understand the volume of links that they have produced and the quality of links they have established. This will help you understand the quality of links that you need to produce as well as the volume.
As part of your link building analysis, you also want to analyze the actual sites that your competitors are establishing high quality links from. You want to take the time to analyze what type of content businesses are linking to, so you can establish a content marketing strategy and plan that can naturally establish links.
Step 7 – Authority review
As part of your competitor review, you want to analyze the authority of your competitors because quality is such a vital component as part of your SEO campaign.
Step 8 – Coding review
Today, clean code is vital. You want your pages to load quickly and your site should format responsively on smart phones, tablets and desktop computers.
By executing these eight steps, you will have a complete understanding of your current SEO situation, as well as what needs to be done to rank well and drive traffic that increase month after month.