SEO Optimization Made Easy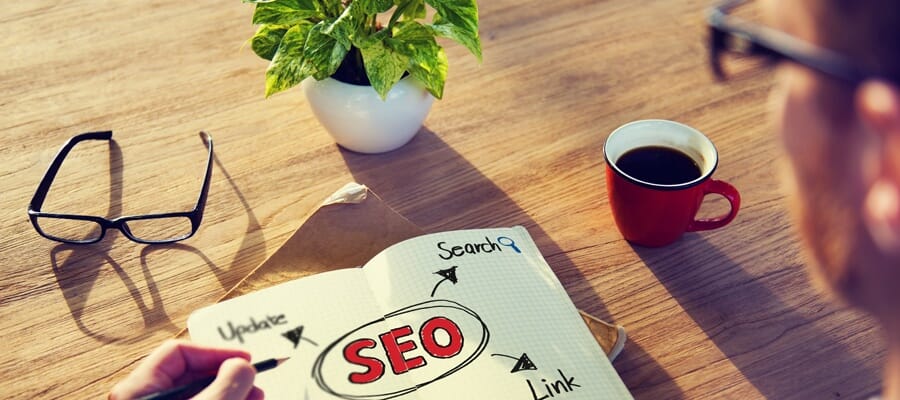 When you want to position your website for success and rank well, SEO is crucial, but it's essential to keep both your visitors and search engines engaged, so you can make the most of your online efforts.
While many business owners spend extensive time and resources on SEO, starting with the basics is a highly effective way to ensure that your website rises to the top of search results.
Whether you're new to the world of SEO optimization or a seasoned veteran, below we will provide the tips you need to better optimize your site.
---
Tip #1: Don't Skimp on Content
Content is the most important part of your website. Without outstanding content, users will have no interest in visiting.
Although social media, links, and paid searches are important, your content itself as well as your content management system and infrastructure are essential. Take the time to create and provide content that will be useful to your users to keep them coming back.
Tip #2: Make Your Site Relevant to Search Engines
By determining how relevant any website is to a particular search, search engines can shuttle users to the best sites for the information they're looking for.
Your website's relevance for a particular search is determined by many factors. Including quality content including text, titles, and descriptions, is a major contributor to relevance. How well your site performs, including speed and proper functioning, is also important, so make sure these are at their best.
Authority is a third major factor that affects relevance. Websites gain authority when they provide exceptional content and other authoritative sites link to or cite that website. Finally, user experience, including the site design, ease of navigation, safety, and bounce rate, all play into how relevant your site is to any search engine. Ensure that your site is well designed and safe and easy to use to keep users coming back.
What to Avoid
Some users think they can trick search engines into placing them higher in search results, but these strategies are best avoided because they always backfire.
Keyword stuffing, or overusing keywords in your website copy and content, as well as buying links, are major search engine deterrents. Although it may seem like placing ads on your site will bring you money and visitors, placing too many ads makes it difficult for visitors to find what they need, usually sending them elsewhere and increasing your bounce rate.
Clarify Your Business Goals
Knowing your major goals as a business is essential to knowing what you want to get out of your SEO efforts. If conversions are important to you, how do you define success in this area? Are you selling an actual product, or trying to generate a specific experience or impression of your company? What are your assets and liabilities and how can your website maximize or minimize these? Clarifying some of these answers and integrating them into your SEO strategies will help you use your website to its greatest potential.
Use Keywords Across Multiple Platforms
When business owners think about keywords, they often only think about using them on their website. The reality is that you should utilize your keyword strategy across all platforms.
Whether you're posting to Facebook, tweeting, using your LinkedIn page, sending an email, or creating a radio or TV ad, your keywords should be consistent. This will help potential website visitors use the phrases you're trying to optimize for and will also unify your branding efforts.
Consider How You Use Your Domain Name
How you use your domain name may be more important to SEO than you know.
It's best to use sub-directory root domains (marketing.com/SEO) instead of sub-domains (SEO.marketing.com).
Also make sure to keep your domain name consistent. Type in your website address with and without www. in front of it. Both should redirect to the same site. If this doesn't happen, search engines are seeing your site as two separate entities. That means your SEO efforts, especially in regard to inbound links, will be less effective than they could be. Unify these results by using your domain name consistently.
Including keywords you want to rank for in your domain will also improve your search visibility.
Finally, remember that old, established domains reap better SEO results, but if you buy an old domain, make sure it wasn't penalized because of the past owner's actions as these will hurt your search rankings.
Optimize for Mobile and Tablet
It's great to optimize for desktop users, but don't forget about mobile phones, tablets, and other media.
To optimize your site for a range of media, make sure any non-text content on your site is visible to search engines. For example, do some reading on Flash, PDFs, or other content and make sure you're using them effectively so search engines will reward you for it.
Finally, remember that rich media content like videos will more easily rank at the top of search results than a page that includes only plain text, so including these can boost your rankings quickly.
Prioritize Meta Data
Don't forget to label your content with title tags and meta descriptions. Using meta keywords is not always helpful, but if you use them, ensure that they're properly formatted and speak specifically to what appears on that page. Also use meta descriptions that are original and include keywords that describe each page specifically. Avoid duplicating meta descriptions across multiple pages of your website as this will cause search engines to penalize you.
For title tags, consider how you can use each title like a very short ad and grab the reader in no more than 8 words.
---
Conclusion
By utilizing all of these SEO basics, you'll begin to improve your search rankings right away.
To find out more about how to use SEO effectively, click below for a free SEO analysis!
---