SEO Trends to Watch in 2018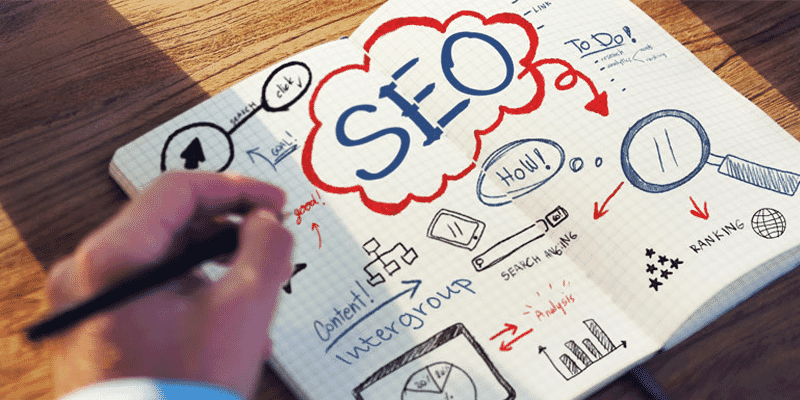 As 2017 comes to a close, it's time for all of us involved in SEO to start thinking about how we need to adjust our strategies for 2018. In 2018, Google is to release the full version of its mobile-first indexing algorithm, a change that is sure to throw webmaster and SEO procrastinators into turmoil. We'll also see some traditional search factors become less emphasized in the coming year, along with an emphasis on high-quality content.
SERP's Contenders
Ranking at the top of the first SERP is no longer the end-all-be-all. While you should still shoot to rank on the first SERP, there are other areas where you should be focusing your efforts.
You see, regular SERP listings now have to contend with other modules on the results page. These modules include the local pack, featured snippets, and knowledge panels.
What are you supposed to do now that the SERP page isn't the only thing you need to consider? Luckily, you can track your rankings for each panel if you're on them. You can also use your panel to understand which keywords and longtail keywords are helping you rank in those panels.
If you're not in these panels, it's time to start analyzing what your competitors are doing to steal the limelight away from your business. Ask yourself questions like can you improve your local SEO efforts to break into the local pack? What keywords are my competitors using that gets them there? What kind of longtail keyword content can I write to show up in the query bar?
SERP Listing Data
One way Google has been trying to improve user experience is to display ratings in the SERP listings. You'll see this if you search for a product or recipe, in particular. Go ahead, type in your favorite dish and recipe (ex. Mac n' cheese recipe) and see how many listings with ratings come up.
While displaying this data is not compulsory, it really helps your listings. Consider your natural instinct after you ran your recipe search; were you more inclined to pick a 4.5 star recipe over a recipe with no rating? I'm guessing you said you'd pick the 4.5 star recipe.
That's no mistake. Having data displayed in the SERP listing can increase your CTR by up to 30%. Those increased clicks, in turn, will help increase your rankings.
Voice Search
Voice search seemed silly at first. But with the rise of home assistants like Alexa, Siri, and Google Home, there are more voice searches than ever. In fact, 55% of teens and 40% of adults use voice search features, especially if they're on the go and need to be hands-free.
As voice recognition software improves, there's more opportunity to rank for voice searches. This will mean businesses need to focus more on natural human language and long-tail keywords. While this shouldn't be hard (we are humans, after all), many of us have gotten sucked into the sometimes robotic nature of writing for search engines.
Social Mentions as Backlinks
We've lived with the fact for years that backlinks were the indicator that a website had authority. The more backlinks, the higher the authority and the higher the ranking on SERPs. When backlinks were first used as a ranking factor, it was easy to exploit the system. Google quickly caught on and created the evaluation criteria we know today, i.e. high domain authority backlinks are the gold standard.
Now, there's an indication that search engines will also use social mentions to determine a website/brand's authority. The monitoring could come from mentions in news articles as well as social media mentions.
How can you stay on top of this? Still, use your backlink checker because high-authority backlinks are still important. Plus, add a web monitoring tool if you haven't already. This can help you identify where mentions are coming from, how many you're getting, and new opportunities to get more mentions.
Mobile-First Indexing
We've been talking about it all year and it's finally (nearly) time for Google to fully unveil mobile-first indexing. Mobile-first indexing makes sense for users and businesses alike. Nearly 60% of searches come from a mobile device and users expect to easily find the answer they're looking for and that the interface works well. When businesses use mobile as a real stream for making more sales, they open themselves up to an entirely new portion of the market.
What experts believe will happen is businesses will start to put mobile experiences first rather than making them an afterthought, which is mostly what happens today.
To contend with mobile-first search results, businesses should bolster their local search and longtail answers for specific questions. Local pack and the query panel will be prioritized on mobile search. UX will also be crucial for determining a website's rank. Speed and easy navigation will be of particular focus.
If we had to set priorities for 2018, we'd put having a fantastic mobile experience at the top. Next, we'd place a priority on creating high-quality longtail keyword content to capture voice search and help rank in other panels on the results page. Your emphasis on bolstering local search and rating data will depend largely on the type of business you run. To learn more about how to get your business ranking locally, click here for a free local SEO analysis