Time-Saving SEO Strategies to Boost Your Visibility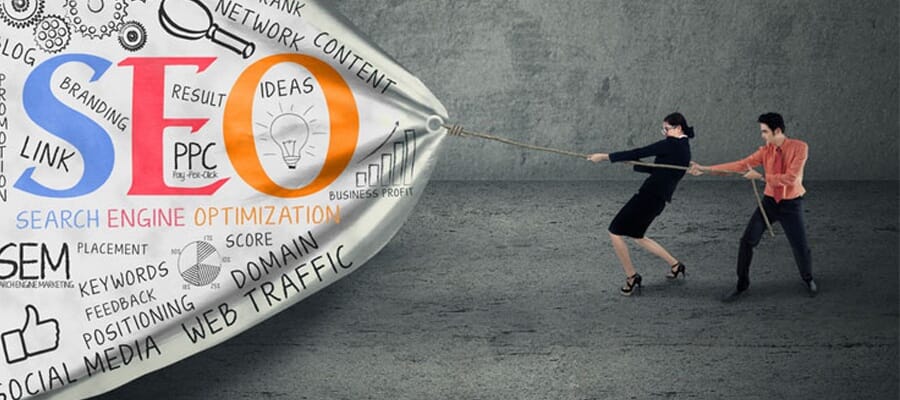 ---
You know search engine optimization is crucial, but finding time to keep up with it and make it work for you can be overwhelming. Luckily there are many SEO strategies you can implement quickly that will boost your visibility. Below, you'll find out more about quick fixes you can make to your SEO strategy that will reap huge rewards.
---
Update Page Title Tags and Meta Descriptions
It's easy to check Google Analytics to find pages within your website that are highly visible but have a low CTR. Just visit your Google Search Console, click Search Traffic, then Search Analytics, then Search Console Search Analytics, and finally the impressions and CTR filters for Pages.
In many cases, all you'll need to do is rewrite your meta descriptions or title tags to make them more specific and useful. Also check to make sure you don't have duplicate title tags or meta descriptions, as these can negatively impact your visibility. To see if you have duplicate metadata and fix it, go to Search Console, Search Appearance, HTML Improvement. .
Add Rich Media to Search Results with Schema Markup
Adding schema markup to your pages' HTML is a great way to improve search results. If your website is large and features many years of posts, you don't need to do this on every page. Simply find your most-read posts and utilize schema markup. Your CTR results will soar over time.
Make Your Site Lightning Fast
How quickly your site loads and responds is essential to getting great search rankings. Unfortunately, images are likely to slow down your load time. Luckily, you can quickly maximize your speed by simply reducing your image file sizes.
By simply compressing image file sizes so they're the maximum size a user can see, your site will load faster without compromising quality.
Specify Your Preferred Domain Location
Sometimes Google indexes content to two different locations (for example, www.internet.com and internet.com), which can wreak havoc on your visibility in search results.
Fixing the issue is easy. You can simply specify which website address you prefer and where you would like your content indexed, so that all links will be channeled to the same place.
To report your preference, go to your Search Console, click your site, click the gear icon, and go to Site Settings. You can select your preference in the Preferred Domain tab.
Accurately Describe Your Images
If you properly utilize Google Image Search, it can increase traffic to your site, but in order for Google to do this you need to accurately describe your images in the alt text or alt tags area.
Review the most recent pages you've added and make sure you've described your images as specifically and accurately as possible.
Update Your Google My Business Page
There are several quick steps you can take to make your website more visible in local search rankings. First, make sure to claim your business listing. Second, review your details and update them if necessary. Don't forget to update your hours or phone number if they have changed. Also update the images you're using. If you have higher resolution images, use them. Finally, make sure your business listing hasn't been edited by anyone else, as this happens more frequently than you might imagine.
Monitor Internal Linking
To rank highly in search results, a search engine must trust that your website has authority and trusted content. Including internal links to the most-read articles on your website is a great way to show that your site is valuable.
Ideally, you should find the pages that are most popular for a particular keyword phrase and add internal links to these pages. Review all of your posts and make sure each has several internal links. Also make sure your anchor text directs readers to the pages you want to appear higher in search rankings.
Check for 404 Error Codes
If you have too many 404 pages, it can affect your search rankings. Visit Search Console, Crawl, Crawl Errors and add 301 redirects or delete any pages that no longer exist.
---
Conclusion
With these tips, you'll see your rankings improve and still have time to focus on the other crucial aspects of your business.
If you need more help improving your search results, get a free SEO analysis by clicking below.
---