Top 10 Tips for SEO Reporting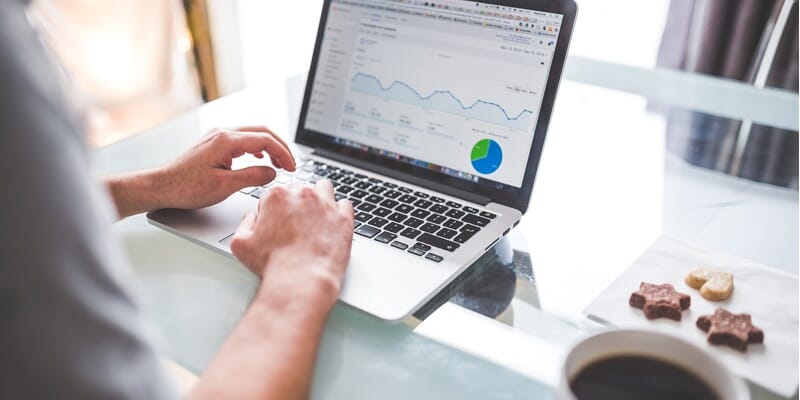 Staying on top of SEO reporting is one of the best ways to get an accurate picture of the value being driven by your business.  Because reporting helps you understand your performance as well as your results, it's critical that you do it accurately.
Below, you'll learn our top 10 tips for SEO reporting.
---
Reporting Basics
Any report you create should center around the KPIs your client or business uses to measure the organic channel.  These could be based on engagement or they may be commercial, depending on the type of business or client.  Regardless of your business type, however, certain core organic metrics can show how your current SEO strategy is driving impact.
It's a great idea to start with these core metrics, but make sure you extend your reporting so you're able to cover other important value-adding metrics that support your KPIs and that the reader will be able to easily understand.
10 Core Elements and How to Use Them
Below is a list of the 10 core elements with explanations on how to source and use the data to have the greatest impact on your business or client.
1. Traffic Reporting
Google Analytics is one of the best, easiest, and most common ways to gather and analyze traffic information and optimize your SEO strategy.
The most important use of traffic reporting is in comparing by sessions, including week-on-week, month-on-month, quarter-on-quarter, and/or year-on-year analysis.  To track sessions accurately in Google Analytics, use the Campaigns section, which can be found under Acquisition in the left navigation bar.  After Campaigns, click Organic Keywords.
This will result in a list of keywords.  When you record these sessions from Google Analytics, make sure you use a consistent method.  For example, if you change the primary dimension to Landing Page, you will be able to view all sessions that have arrived on a website page from an organic source.   
2. Engagement Reporting
The reporting factor that has most grown in importance in all niches and has been proven to have a serious impact on search result rankings is engagement.  Engagement tracks how visitors behave when they visit your website.  This includes landing, locating the content they're looking for, and engaging with that content.
There are several key engagement metrics, including bounce rate, average session duration, and average pages per session.  The bounce rate is simply the percentage of people that leave your site without engaging with your content or visiting another page.  The average session duration is an average of the amount of time each visitor spends on your site, while the average pages per session includes the average number of pages a visitor visits during a session.
Although you of course want the averages metrics to be as high as possible, if either is too high it could suggest that visitors are having a hard time finding what they need on your website.
This information can be found in the same location as the traffic information in Google Analytics, under Behavior.
3. Conversion Reporting
The most important aspect of your website is its ability to deliver commercial benefit.  Google Analytics is also a good source for this kind of information as long as you have the right ecommerce and goal tracking enlisted.
For example, if you define a conversion as a lead or inquiry rather than a purchase, key metrics include the conversion rate and conversion volumes.  If you define conversion as a purchase, such as on an ecommerce website, the total revenue and average order value will also be relevant.  All of these numbers can be found within the same Google Analytics area, but you'll want to click E-Commerce under the Explorer tab heading to see the metrics described above.
If you want to see lead generation conversions, visit Conversions in the left navigation bar.  Next click Goals, followed by Overview.  Click Source/Medium to uncover what you have achieved through organic traffic.
4.  Landing Page Reporting
Knowing which landing pages are driving traffic and providing your visitors with the most value is essential.  Not only do you want to track performance of pages that always drive value, but you'll want to keep up on new pages as well to make sure they're also driving traffic.
By listing your top performing landing pages and looking at how they're performing compared to the previous year, month, and week, you'll gain valuable information about the impact of specific key term rankings over time.
You can do this by clicking Acquisition, then Campaigns, then Organic Keyword and choosing Landing Page as the primary dimension.
5. Search Visibility Reporting
Overall search visibility is a great way to understand organic performance.  Not only does it track the number of terms you rank for and when, but it also highlights their search volume and the resulting estimated traffic they'll drive.  You'll also be able to gain access to a score that can be calculated and analyzed over time.
Searchmetrics is a good place to get this kind of information and trend a summary score for organic performance.  You can simply enter a domain and get a timely and accurate score.  You'll also have the ability to see which keywords have caused increases or decreases in your visibility in the past week.
6. Ranking Spread Reporting
Ranking spread is another way to gain understanding about how well your website is performing overall in organics.  SEMrush is a good tool for this, as it provides detailed information about the number of terms your site ranks for on the Top, P4-10, P11-20, P21-50, and P51-100.
If the number of terms you have in the top 100 and the number of terms you have in the top three are going up, this is a good indication of your overall search presence.
To see a graph of daily or monthly ranking spread in the Top 100, just enter your domain into the SEMrush search bar, visit the Organic Research section, and choose Positions.  If you trend this over time and compare it to the prior week, month, or year, you'll gain a clear picture of your organic growth.
7. Ranking and Keyword Reports
Although SEO is relying less on specific term rankings these days, it's still important for businesses to pay attention to and Google Search Console is one of the easiest ways to run these reports.
If you visit the Search Analytics section, you'll see a list of keywords and how many clicks they have driven during a specific range of dates.  They're ranked from high to low, so the most useful key terms exist at the top of the list.
There is also a filter bar at the top of the page that allows you to enter the term's position in SERPs by checking the Position box.  Once you've done this, you can trend your keyword positions over time and compare them by the week, month, or year.
8. Link Metrics Reporting
When you want to track how on-page optimization and link acquisition are improving your rankings and visibility, link metrics are a great option.
There are several useful methods to track and trend this.  The first is Domain Authority, which you can find through Moz and Chrome extensions.  This measures the authority of your website's link profile.
MajesticSEO's citation flow and trust flow are good tools to use when you want to understand the power and trust of your website's link profile.  You can also discover whether your site is acquiring links consistently and naturally through the New Referring Domains section.  Finally, you can track Lost Referring Domains at Ahrefs.com  to see if you are gaining useful links.
9. Writing Reporting Commentary
Reporting commentary is important to providing context and insight to readers of your reports.  In your commentary, you'll want to explain the reasons behind any trends you notice, including why certain pages have experienced growth, how technical changes have affected website traffic, why traffic is down if it has decreased, and how new users' experiences with the site have affected engagement.  You should also include commentary for any other noteworthy changes you see.    
10.  Trends Reporting 
One of the best ways to show growth is to trend key metrics over time.  This is because individual metrics will give you little indication of overall progress.
Key events, such as updates in Google algorithm, can add additional context to trends.  Ranking spread, ecommerce metrics, and traffic are also important to trend, but depending on your business or client, you should adjust these based on what is most essential.
Finally, whenever you offer a report, you'll want to customize it as needed.  For example, highlighting new users, tracking technical issues like duplicate content or missing metas over time, and looking at other elements may be essential to your client, so make sure to personalize the process.
---
Conclusion
With these tips, you'll be able to create reports that are more valuable than ever to yourself and your clients. If you want to find out more about how to improve your SEO strategies, get a free SEO analysis.
---