Top Resources For Keyword Research in 2022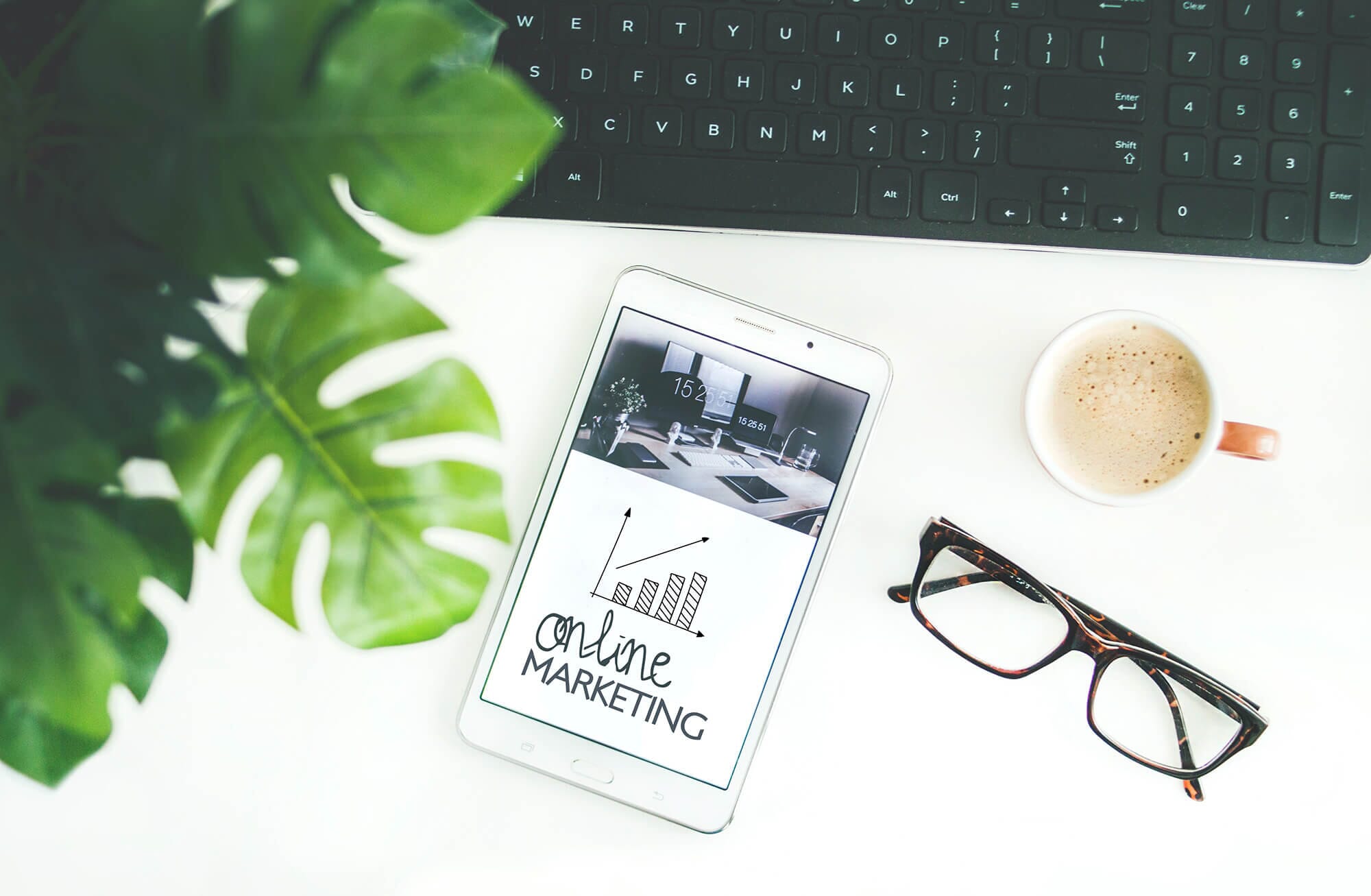 Keyword research is significant for many reasons. By incorporating keywords into your content, it has not only a better chance of being discovered by more people but by the right people. In addition, through a targeted approach, you are far more likely to find and connect with your desired audience. But what is involved in keyword research, and what is the most effective approach in 2022?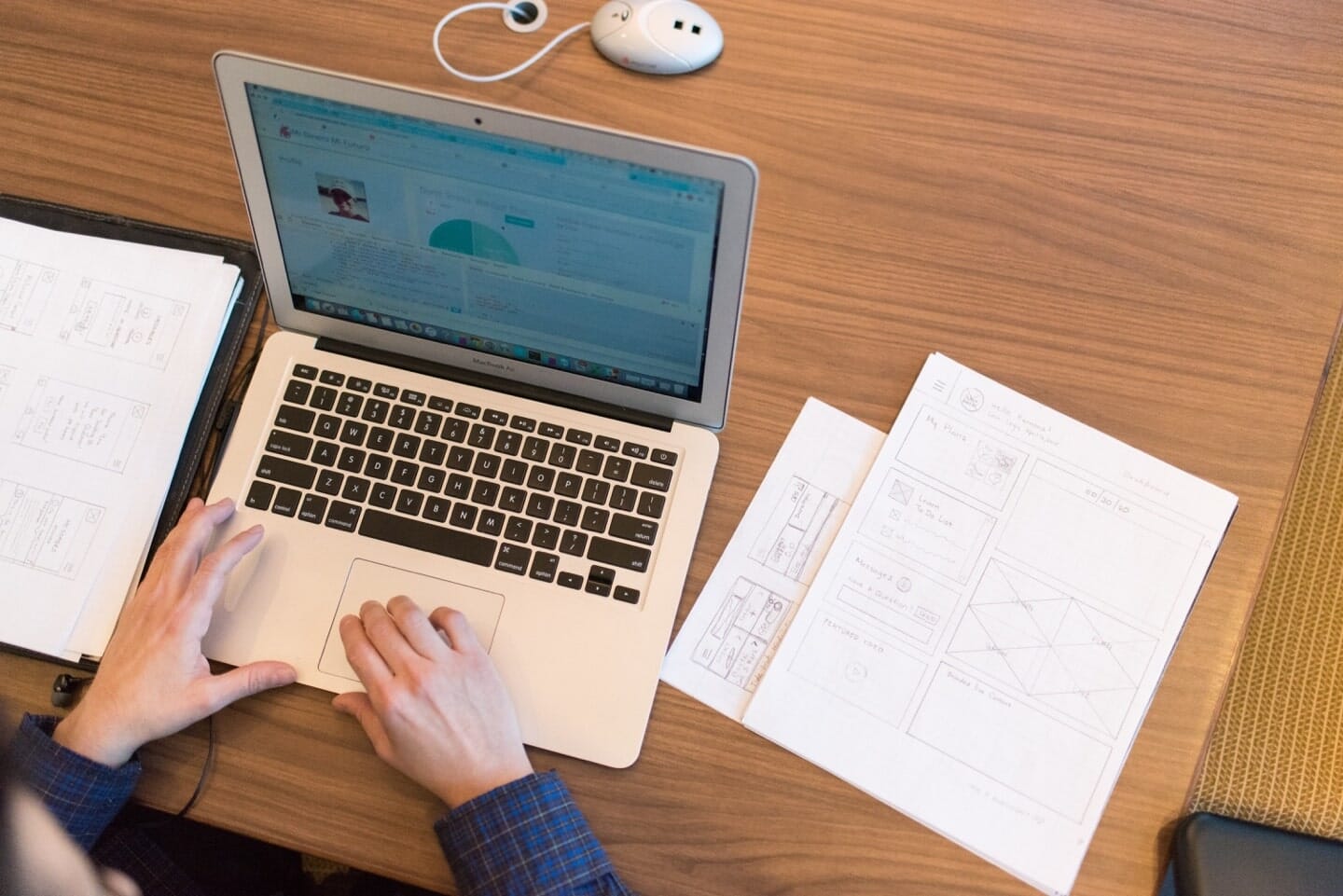 Below, we'll provide you with what you need to know about conducting keyword research for your brand or business.
Using Google Keyword Planner For Keyword Research
The first thing you will need to do is understand your niche and what words or phrases might resonate with individuals in your field of expertise. To obtain this information, you will need to see what the search volume is and what your competition looks like for those words or phrases. Known as keyword difficulty, this is a way to analyze the probability of your content ranking in the top 10 results. Combined with the search volume that indicates how many times something has been searched in a specific timeline, these are the key determining factors for keyword research.
To find this information, many people will use different tools for the best results. For example, Google Keyword Planner is an incredibly powerful tool and is free to use. To set it up, you will need to go to "adds.google.com" and click the "sign-in" button, where you will be prompted to log into your Google account. From here, you will be asked to register your account. Once you have done this, you will click on "tools" and "Keyword Planner."
You will have two options from here, either "Find Keywords" or "Get Search Volume or Forecasts." Use the first option if you're looking for new keyword ideas, as this will present you with hundreds or even thousands of related words and their metrics. If you already have keywords in mind, then you will click on the second option. This will allow you to analyze the search volume and CPC (cost per click) data of your chosen keywords. As a very straightforward tool to use, it makes keyword research incredibly simple yet effective.  Here's what your screen should look like when making your way to Google Keyword Planner.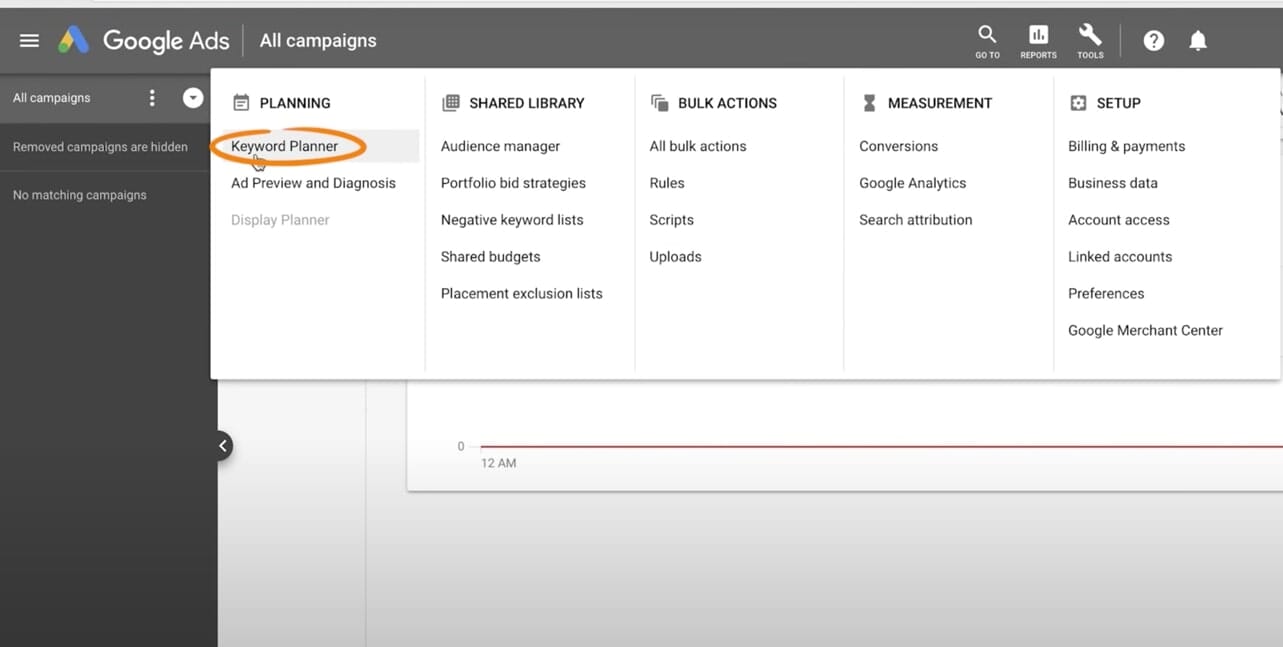 Whether you're new to Google Keyword Planner or have been using it for some time, there are a handful of tips that we have in store for you now. Number one is to use the keywords of your competitors. You can ultimately search on Google itself for a content idea that you plan on writing about. First, look through the top-ranking websites that pop up from your search. From here, you can directly copy their links and input them into Google Keyword Planner through the "Find Keywords" section. By inputting the page URL, this tool will automatically present you with a list of keyword ideas based on the page that you entered so that you can get a better idea of words related to the main topic. Although this tip won't necessarily present you with the website's keywords that are ranking organically, it is still very useful if you're planning on writing about the same topic. To see if the specific link you've copied is ranking for one of the words that Google Keyword Planner has just presented to you, copy and paste it back into Google. From here, you should be able to see if that website shows in the top-ranked options.
Another tip that is very similar to the previously mentioned but taking it one step further is inputting the entire website domain of a competitor rather than a specific article link. By running their entire domain name through this tool, you will be presented with keywords related to their website. You can refine this search further by clicking on the "Filter" at the top of your screen and typing in any relevant word that you would like the search to eliminate by choosing "Does Not Contain."
Alternatively, you can also filter through to include certain words or phrases in your search. For example, you can add in "how to" if you'd like your topic to be question-based. By adding in "who," "what," "when," "where," "why," or "how," you will have a better chance of finding long-tail keywords. By analyzing keywords already based on questions, you can create content around answering it. Whether you'd like to include these questions within your actual blogs or FAQ section, for example, this is one tip that can significantly help your research and present you with the right keywords.
---
Alternative Keyword Research Tools: Ahrefs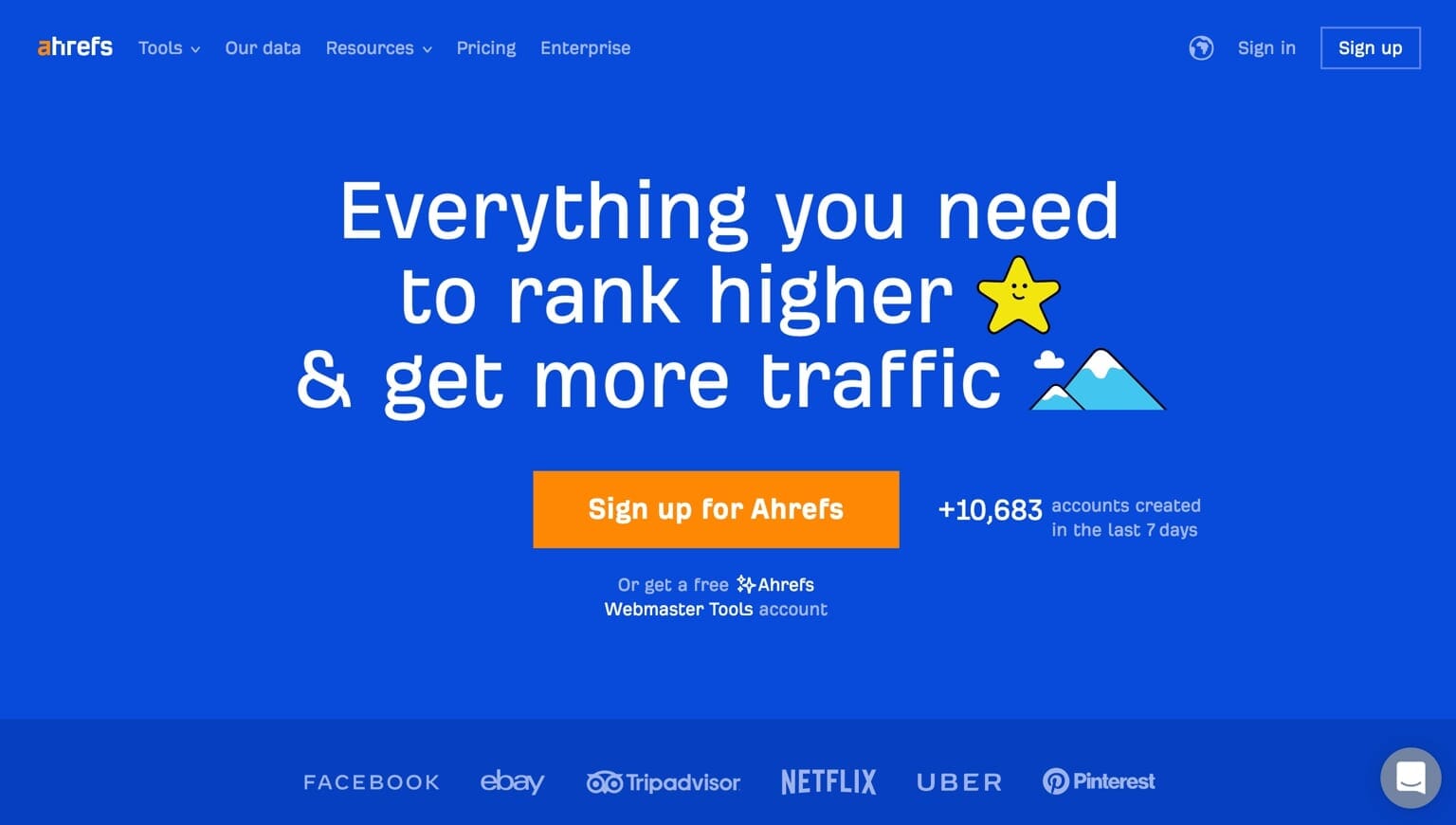 Ahrefs is an SEO tool that helps you grow traffic and research competitors within your niche. In fact, Ahrefs allows for an in-depth look at your competitors' keywords on their pages. It will also provide you with what you need to know about which pages bring them the most significant search traffic and what type of traffic they are getting overall. By seeing which pages are driving the most traffic for your competitors, you can have a much more informed approach to how you will create content of your own. You can also take a deeper look at your content and see what type of SEO issues might be hindering your website's performance in the search engine. This feature is incredibly useful as it allows you to run a site audit that will scan your website for more than 120 common SEO problems.
From here, you will be presented with a list of recommendations on how you can fix any issues. Ahrefs allows you to see if there are any gaps in your content strategy by showing you what keywords your competitors include that you do not. You can find this information by going into the "Content Gap" section, and you will be able to see if there are any high-volume keywords that others are ranking well for that are nowhere to be found on your website.
Of course, to take it back a step, though, it's important to understand how this tool can help you find keywords, to begin with. Through Ahrefs, you're able to study what users are searching for on Google to establish which keywords would work best for your content. For example, you might think that ranking for "marketing" would be the right thing to do if it's what your business is about. However, the search volume is so incredibly high that your content will likely never be able to rank for it. What's known as keyword difficulty is ultimately an estimate of how difficult it will be for you to outrank your competitors organically. So instead, try to take the approach of using these popular topics or words and expanding on them. By going to the "Related Terms" section of Ahrefs, you're able to look through a list of related words that will likely be much more realistic to use so you can rank. To take it one step further, you can even input these words into another site like "Answer The Public" which will present you with a list of the most commonly asked questions.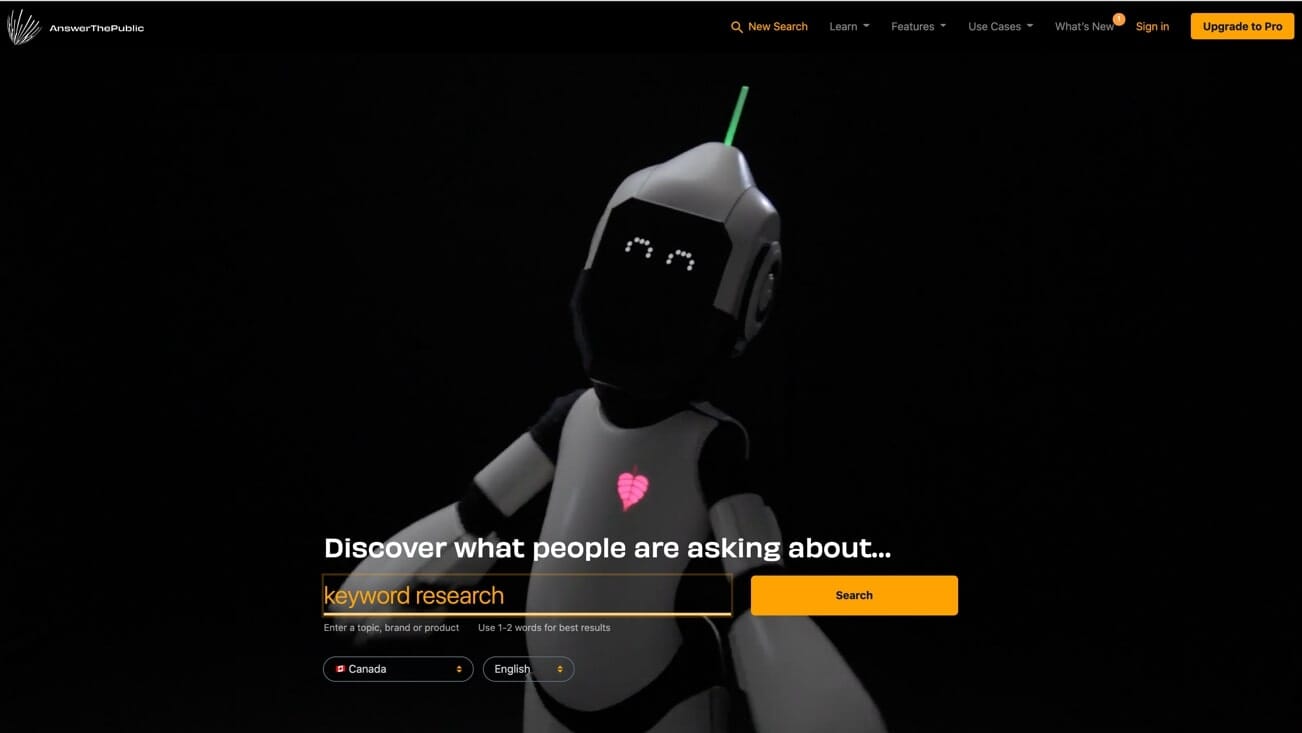 This site can be used in conjunction with any other keyword research tool. Simply input your desired country and search some of those keywords you have already found. This site will generate all of the top questions that have been asked around that keyword so that you can take a more refined approach. This will help you with the "who," "what," "when," "where," "why," and "how" approach we spoke about earlier. By utilizing this tool, you are not only already using a keyword that you know will work, but you can take it one step further to see the popular questions that people are asking based on that word.
---
Alternative Keyword Research Tools: Semrush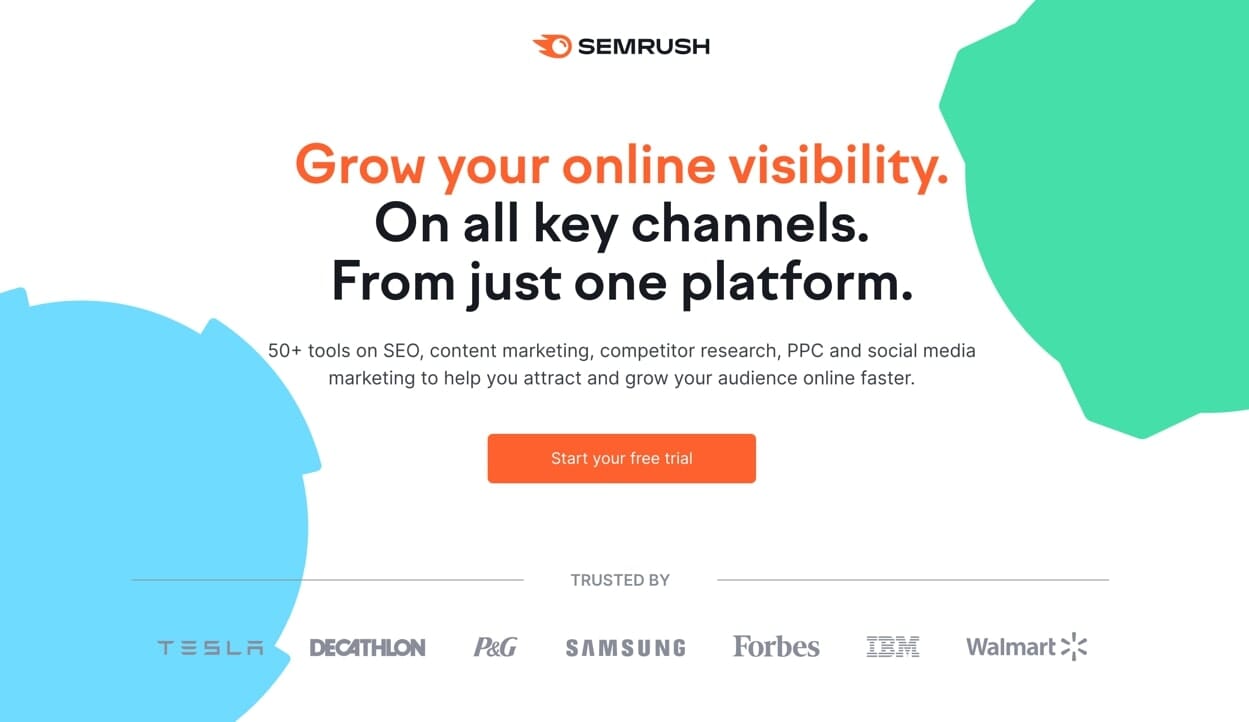 Semrush is similar to other keyword research tools in that it allows you to analyze important metrics. Through this site, you can actually enter up to 100 keywords at once in the "Keyword Overview Report." This report will present you with the difficulty of ranking for such words, the monthly searches, how many URLs organically come up in results, and SERP (Search Engine Result Page) features. By taking this information into account, you can decipher what the best low-competition keywords are that you could target. Alternatively, it will also paint a clear picture of which keywords are simply not worth it.
By clicking on the "Competitors" tab in Semrush, you will be presented with a list of your competitors, sorting them according to their competition level. From here, you can take a deeper look into your competitor's keywords by referring to the "Positions" tab found in the "Organic Research" section of Semrush. This will show you all of the keywords that a specific website is ranked for, the given URL of the related landing page and important metrics to observe. Read more about how you can research keywords and your competitors through this site.
Although, through any keyword research tool, it takes time to understand what works and what doesn't, it's an incredibly important part of the process. So do your best to become well versed in how the keyword research tool of your choosing works.
Keyword Research Take Away
The main thing to remember about keyword research is that it should be used to provide you with not only a bigger picture, but a clearer one. Regardless of the tool you use to obtain this information, whether it's Google Keyword Planner, Ahrefs, Semrush, etc., there are a few key things to take away. Ultimately, you should be able to get access to countless keywords that you can incorporate into your content, along with an analysis of the success rate of your website and your competitors.
There are countless reasons why conducting keyword research is so important, even if you're an established business. Because topics and interests are continuously changing, it's also wise to check in on the status of certain keywords frequently. This will allow you to stay on top of any trends present and ensure your content is relevant and up to date.
Although 2022 brings many new best practices for online presence, keyword research is still relevant to giving yourself the best chance to succeed within search engine rankings. Without using a tool like the ones mentioned above, you could potentially be creating content around keywords that will have very little chance of ranking. Therefore, it's best to determine which tools you find the most beneficial and spend a good amount of time becoming comfortable navigating through them.
To learn more about improving your online presence as a business, download our complete social media marketing e-book.