Top SEO Strategies That You Can Implement for 2022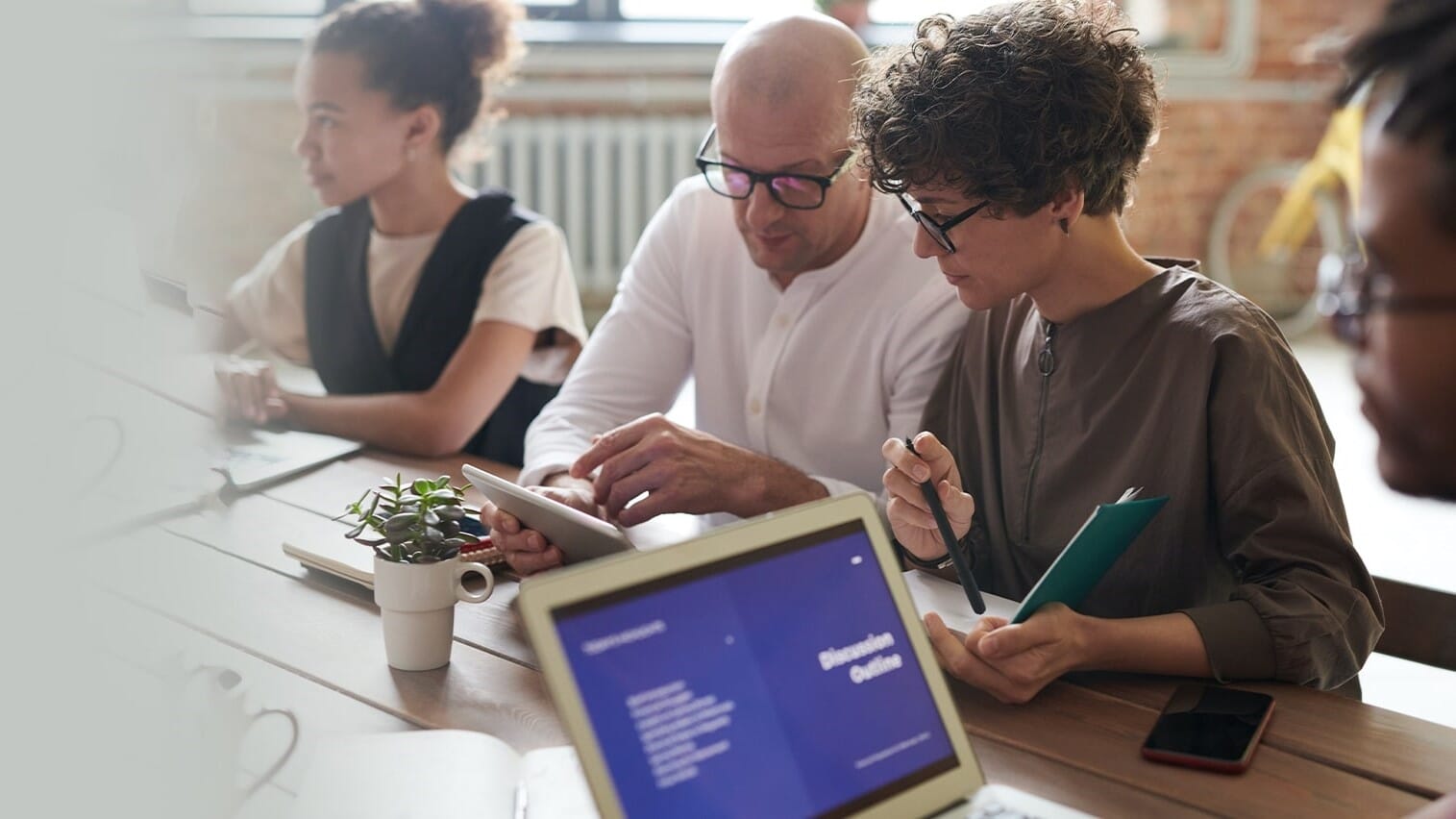 SEO is undoubtedly one of the most important aspects of any successful online marketing campaign. Investing your time in utilizing SEO for your business brings countless benefits and the most return on investment (ROI) if you use the right strategies. Below, we'll discuss some cost-effective strategies you can implement to help you capture organic traffic and bring qualified leads to your website in the most efficient ways possible. Here's what you should know.
The Importance of Having an SEO Strategy For Your Business
An SEO strategy is a plan of action to improve search engine rankings and organic traffic. The goal is to increase visibility in SERPs (search engine results pages), so potential customers can easily find your website, leading to more clicks and conversions.
SEO strategies can be divided into two main categories: on-page SEO and off-page SEO. On-page SEO tactics are those that take place on your website, such as optimizing titles and metatags, creating keyword-rich content, and increasing load speed. Off-page SEO strategies, on the other hand, are ones that you can implement outside of your website to improve your ranking, such as link building and social media engagement.
SEO is essential for any business with an online presence. In fact, organic search drives more than half of all web traffic, and 75% of internet users don't even bother scrolling past the first page of results. As a result, if your website isn't ranking on the first page, you're missing out on a huge chunk of potential traffic and leads. Investing in SEO can help you improve your website so that it appears higher in search engine results, bringing you more organic traffic and allowing you to achieve your business goals. It's essential to have a strategy in place to set priorities and know where to focus your efforts to get the best results. A good SEO strategy will help you save time and money by avoiding tactics that don't work and focusing on those that do.
SEO Strategies That Minimize Expenses and Maximize Results
1. Repurposing Content
One of the most influential and cost-efficient SEO strategies is repurposing content. You can do this by taking an old blog post or article that's already ranking well and turning it into a new piece of content, such as a social media post, YouTube video, infographic, or even a SlideShare presentation. This is a great way to get more mileage out of your existing content and increase your reach without starting from scratch.
To repurpose your content, start by identifying which of your existing pieces are already performing well in search traffic and engagement. Once you've found a few pieces that fit this criteria, brainstorm ways that you can repurpose the content into a new format. For example, if you have a blog post about the benefits of meditation, you could turn it into an infographic highlighting the key points.
Another way to go about it is to start with a piece of content, such as a podcast and transcribe it into a blog post. This is a great way to repurpose your content and also make it more accessible to people. You can even segment the podcast and focus on one area of importance. This will also allow you to use different key points as topics for several blog articles.
Both of these strategies will help you get more mileage out of your existing content, saving you time and money while also helping you to reach a wider audience. Just remember that each time you repurpose your content, you should make sure to update it so that it's fresh and relevant. This means adding new statistics, data, quotes, and examples where appropriate. You should also ensure that every piece of content links to your website. It's also a must to include relevant keywords in the title, description, and URL if applicable. In addition, Meta tags help your content to be found more easily by search engines.
2. Link Building
Another cost-effective SEO tactic is link building, which involves linking other websites back to your own. Link building is important because it helps to improve your website's authority and ranking on search engine results pages. The more high-quality links you have pointing to your website, the more likely you are to rank higher in search results. There are a few different ways that you can build links to your website. One way is to reach out to other bloggers and websites in your niche and ask them to link to your content. This can be done by guest posting on other websites, writing blog post comments that include a link back to your website, or simply reaching out via email.
Another way to build links is to create something worth linking to. This could be an infographic, video, or piece of research that other people in your industry will find valuable. Once you've created something worth being linked to, reach out to people and let them know about it. You can also submit your content to directories and link roundups. Building links doesn't have to be expensive, but it does require time and effort. However, the payoff can be well worth it, as link building is one of the most effective SEO strategies for improving your website's ranking.
3. Focusing on Topic Clusters and Long-Tail Keywords
Keywords have always been at the heart of SEO, but they're no longer the first step to an effective strategy. In the past, an SEO expert would choose a few high-traffic keywords and try to rank for them without considering the user's intent. However, this is no longer an effective way to do things as it often leads to low-quality traffic that doesn't convert.
What you should do first is list topics that you'd like your content to be found alongside. Once you have a list of topics, you can start to brainstorm long-tail keywords that are related to those topics. Long-tail keywords are simply longer and more specific keyword phrases that are less competitive and, therefore, easier to rank for.
Not only will targeting long-tail keywords help you rank better in search results, but it will also help you attract the right traffic. This is because people searching for long-tail keywords are usually further along in the buyer's journey and more likely to convert. Use your long-tail keywords to create blog posts or web pages that are laser-focused on your chosen topics. Google finds value in websites that provide detailed and specific information, so it's best to include your long-tail keywords throughout your content.
4. Local SEO
If you're a local business, then you need to make sure you're doing everything you can to optimize your website for local search. Local SEO is optimizing your website so that it appears higher in search results for people searching for businesses in your area. This strategy essentially improves search engine visibility for the location of your business. This is also why it's essential to include your contact information on your website and social media platforms, as it allows users to reach you easily.
There are a few different things you can do to optimize your website for local SEO. First, make sure your business is listed on "Google My Business" and other online directories. This will help to increase your visibility in search results. Next, focus on creating content that is relevant to your local audience. For example, write blog posts about local events or news stories, and include your city or region in your keywords. Finally, build links to your website from other local websites. This can be done by guest posting on local blogs or getting listed in online directories.
5. Increasing Dwell Time
Dwell time is the amount of time someone spends on your website after clicking on your result in a search engine. The goal of every SEO expert is to get people to spend more time on their website, as this signals to Google that the site is high quality and worth ranking highly.
You can't do much to improve the dwell time aside from making your website more user-friendly than our competitors. If you want people to stick around, your website needs to be well-designed and easy to navigate.  Make sure that your content is interesting and informative, and break it up with visuals like images or videos.
Another thing you can do to improve dwell time is to make sure that your website loads quickly. If your site takes too long to load, people will likely click back to the search results and find a different result.
Other Tips to Get the Most Out of Your SEO
SEO can be a complex and time-consuming process, but there are a few simple things you can do to get the most out of your efforts:
Create A Tailored Strategy. Using a cookie-cutter approach to SEO is simply not effective enough. To succeed, you need to create a tailored strategy specific to your business and your goals. Start by taking a look at your website and evaluating what needs to be improved. Next, make a list of all the on-page SEO factors that you can improve, such as title tags, meta descriptions, and header tags. Once you have a list of all the things you can improve, start making changes one by one. It's also important to look at your website from an off-page SEO perspective. This means looking at factors outside your control, such as backlinks and social signals. See if there are any areas where you can improve, and start working on building up your off-page SEO.
Track Your Progress. You can't improve what you don't measure. Therefore, you need to track your progress over time to see if your SEO efforts are paying off. You can track several different metrics, but some of the most important ones include website traffic, organic search traffic, conversion rate, and keyword rankings. You can use several different tools to track your progress, such as Google Analytics, Google Search Console, and Ahrefs. By tracking your progress, you'll be able to see what's working and what isn't and adjust your strategy accordingly.
Choose a Reliable SEO Partner. If you're unable to do your SEO work in-house, then it's important to choose a reliable SEO partner that can help you to achieve your goals. When choosing an SEO firm or a digital marketing agency, you should look for one that has a proven track record of success.
Conclusion
With a solid SEO strategy, you can achieve long-term, sustainable growth for your business. By following the tips we provided above, you're bound to begin seeing more concrete results. You can also download our free SEO e-book for more information on maximizing your ranking through SEO.