Top Ways Social Media Marketing Can Boost Your SEO Rankings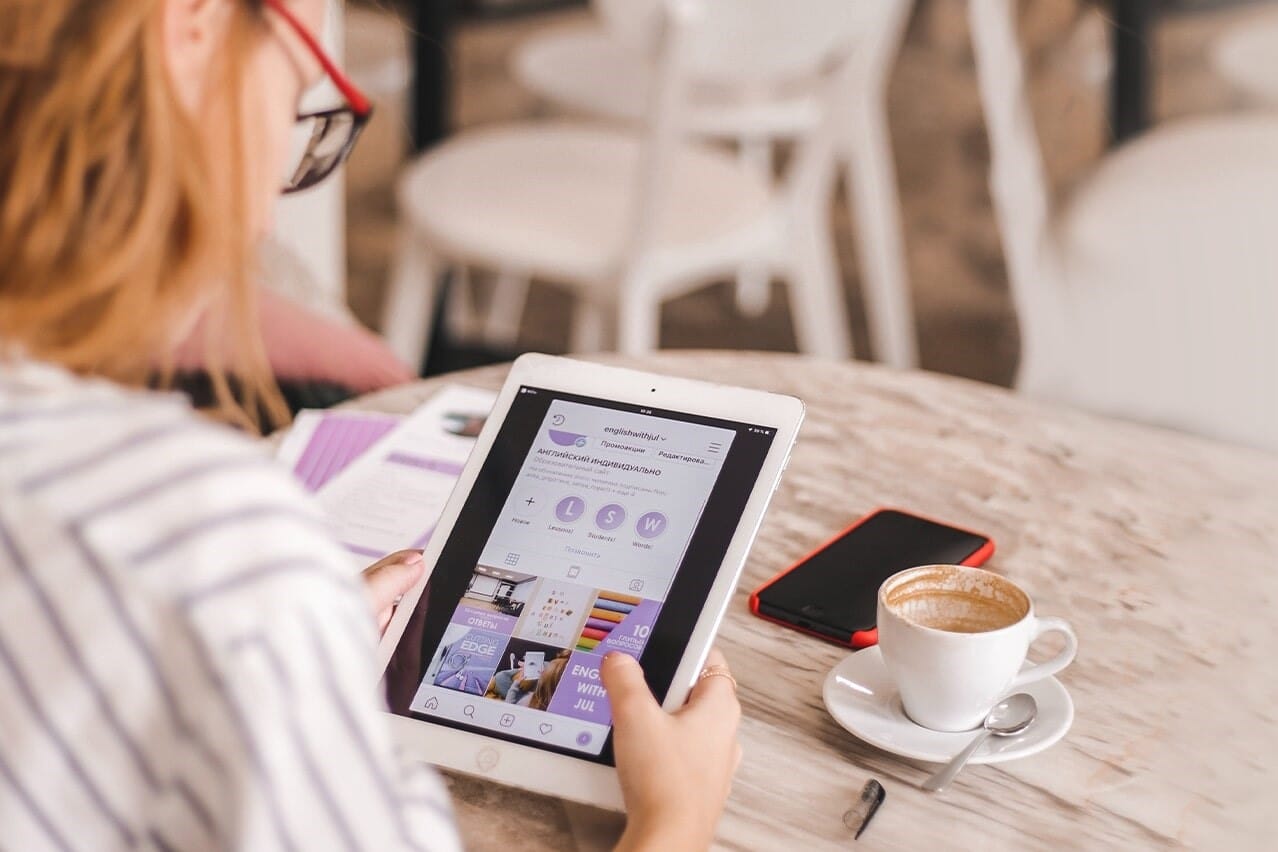 Almost every business uses social media marketing to reach out to their customers, but some don't realize that social media can also be used as an effective SEO tool. It can support and improve any SEO strategy in more ways than one. After all, social media is one of the best ways to get your content in front of more people. Below, we'll look into how social media marketing affects search engine rankings and why it should be a part of your overall SEO strategy. Let's get started!
How Does Social Media Affect SEO?
In the past, when a business wanted to rank higher on search engines, they would stuff their website with keywords or create mini-sites that all led back to their main website. Google eventually realized that these tactics resulted in irrelevant content that had no value to readers and ultimately began to penalize websites that used these black hat SEO techniques.
Nowadays, companies must focus on creating quality content to rank higher on search engine results pages (SERPs). So, where does social media come in? Contrary to popular belief, social media signals don't directly impact how Google views your website. However, it can indirectly affect your rankings in several ways.
While Google doesn't give any specific information on how they calculate their search engine rankings, we do know that social media plays a significant (though indirect) role in helping people find your business whenever they use search engines. This means that taking your SEO strategy to the next level should also include utilizing social media to its full potential.
How Social Media Marketing Can Improve Your SEO
Appearing on search results can be very challenging, especially if you're just starting out or if you're up against larger companies. Fortunately, social media can help level the playing field and give your business the exposure it needs to rank higher on SERPs. Here's how:
1. High-Performing Content Can Appear as a Search Result
Did you know that social media content gets indexed? Search engine spiders regularly crawl social media platforms like Twitter, Facebook, and LinkedIn to find new content. So, if you're regularly sharing quality content on social media, there's a chance that your content will appear as a search result.
It's important to note, however, that not every post you make on social media will appear as a search result. Google will only index your content if it's high-quality and relevant to what people are searching for. Additionally, posts that get a significant amount of engagement are more likely to appear on SERPs of the topics they cover. This is because the algorithm looks at the number of people who are engaged in a particular post, then takes that as a sign that it's showing the right content. If one of your posts goes viral, there's a good chance that it will appear on the first page of SERP for relevant keywords. This can help increase traffic to your website and improve your rankings in the long run.
Social media profiles or pages can also appear on SERPs. So, if you want your business to appear when people search for keywords related to your industry, make sure to complete and optimize your social media profiles. This includes filling out the bio section completely and adding relevant keywords.
2. Social Sharing Can Lead to Quality Links
Google's algorithm looks at the number of quality links that point back to your website to determine your ranking. Therefore, the more high-quality links you have, the more likely you are to have a higher ranking on SERPs.
Creating valuable content on social media can help you attract the right type of backlink opportunities. If your content is share-worthy, other websites, influencers, or bloggers in your industry will likely link to it. To increase the number of quality links pointing back to your website, focus on creating high-quality content relevant to your niche. You can also try reaching out to other businesses or bloggers in your industry and asking them to link to your content.
Relevant hashtags can also help you get your content in front of a larger audience, leading to more quality links. Try using relevant hashtags in your social media posts, and do some research beforehand to see which hashtags are used most often by influencers in your industry. Furthermore, if you're regularly sharing quality content on social media, people will start to see you as an authoritative source in your industry. This can lead to more backlink opportunities and help improve your SEO strategy in the long run.
3. A Strong Social Following Helps Build Website Authority
While Google doesn't look at the number of followers you have on your social media platforms, a strong following can help build your website's authority. This happens when you gain more backlinks from people who see you as an expert in your industry.
When it comes to getting backlinks, you just can't ignore social media anymore. After all, it's the biggest content distribution engine. A lot of content on the web is distributed via social platforms. Building an engaged network of followers allows your content to get in front of more people. The more people that find your content relevant to them personally, the more authority you will ultimately gain. Simply put, it's not just about the number of followers you have but also the quality of those followers. Remember, quality over quantity should always be considered, whether it's the content you're producing or the people you're producing it for. Essentially, if your account has a substantial following, but many of those followers are spammy accounts or bots, then you aren't actually connecting with real people. To take it one step further, if you really want to build authority with social media, focus on connecting with people who are within your niche. The more relevant and targeted your followers are, the more likely they'll be to link to your content and help improve your SEO strategy.
Authority also helps your website rank higher for certain keywords. If you want to target specific keywords with your SEO strategy, focus on building authority around those topics. This can be done by creating content that's relevant to those keywords and sharing it on social media.
4. Social Listening Can Help You Better Understand Your Customers
To effectively create content that resonates with your audience, you need to understand what they're looking for or interests are. Social listening is a great way to keep tabs on what people are saying about your industry and learn more about the needs of your target market.
You can use social media platforms to understand the user's intent better and, thus, create content specific to your findings. To find the user's intent, you will need to see what someone is looking for when they type a specific keyword into a search engine. If you can understand what people are looking for, you'll be able to create content that meets their needs and ranks higher in SERPs.
To start social listening:
Choose one or two social media platforms to focus on.

Set up keyword searches related to your industry. You can also try searching for competitors to see what people say about them.

Once you start seeing results, take note of any patterns or themes that may be present, as this will give you a better idea of what content to create to appeal to your target market.
In addition to helping you better understand your audience, social listening can also give you insight into which of your marketing efforts are working and which aren't. This information can be used to significantly adjust your SEO strategy and ensure you're using the most effective tactics.
5. Brand Awareness on Social Can Turn Into Branded Searches
If you want people to search for your brand name, you need to make sure they're aware of it first. This is where social media can be extremely beneficial. By promoting your brand on social media, you can reach a wider audience and get more people interested in what you have to offer.
As your brand awareness grows, you'll see an increase in branded searches, as this results from people searching your brand name or a specific product you offer. These searches often have a high conversion rate because the person is already familiar with your brand and knows what they're looking for. When people search for your brand specifically, the organic search traffic to your website will increase, which can have a positive impact on your SEO strategy.
In addition, people that are aware of your brand are highly likely to click on your content when they come across it in the SERPs. Google and other search engines take click-through-rate into account when determining rankings, and they're especially valuable because it means that bounce rates will be lower.
To promote brand awareness on social media, make sure you're using consistent branding across your platforms. This includes using the same logo, colours, style and tone of voice. You should also share high-quality content that's relevant to your target audience. If you can get people talking about your brand, you'll be well on your way to increasing branded searches.
6. Your Social Profiles Help Support Your Local SEO Efforts
If your business has a physical address and you want to rank higher in local search results, it's important to have a strong presence on social media. This is because search engines often use social signals to determine the relevance of a business for certain keywords.
To optimize your social profiles for local SEO, make sure you include your city and state in your profile information. You should also include a link to your website and make sure your NAP (name, address, and phone number) is accurate and up-to-date. In addition, try to get involved in the local community by sharing relevant content and engaging with other users.
Other Tips For Using Social Media to Improve Your SEO
In addition to the tips we've provided above, you can do a few other things to use social media to improve your SEO strategy.
Post timely and relevant content. This will help you attract an audience and get more people interested in what you have to say. It will also show search engines that your website is active and relevant, which can help your rankings.
Create shareable content. If you want people to share your content, you need to make sure it's high quality and interesting. Try to include images, infographics, and videos to make your content more engaging.
Be a part of conversations. Social media is all about interaction and engagement. If you want to get the most out of social media, you need to be involved in the conversations. This means responding to comments, sharing other users' content, and starting discussions.
Optimize your profiles across platforms. Every social media platform is different, so you need to ensure you're optimizing your profiles for each. This includes using the right keywords and descriptions, as well as creating custom images that fit the size requirements of each platform.
Track your performance on social media. Measure your progress on social media by tracking things like your number of followers, the engagement you're getting, and the amount of traffic you're driving to your website.
Conclusion
With all this said, social media is no longer just a platform for sharing personal updates and connecting with friends. It's also an important tool for businesses and can be used to improve your SEO strategy in various ways. When you do social media marketing right, it can help you attract more organic traffic to your website, rank higher in the SERPs, and build brand awareness. To learn more about other ways you can improve your SEO strategy, download our free SEO e-book.