How to Uncover Guest Blogging Opportunities to Drive Traffic and Ranking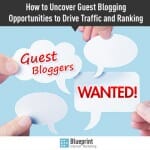 As an SEO company, we often have clients ask us how guest blogging opportunities are uncovered and how you can determine which guest blog post sites should be pursued. So, in this post, we're going to show you some simple steps to uncover guest blogging opportunities in your market.
The first thing that you want to do is to perform the initial research to determine which blogs are accepting guest blog posts. This is actually a remarkably easy step to research using a simple browser, such as Google. Typically, the easiest way to approach things is by typing in "accepting guest posts", "guest posting guidelines", "guest author", or "submit a guest post" followed by your keyword. Here's an example of how we would search for guest blogging opportunities for SEO.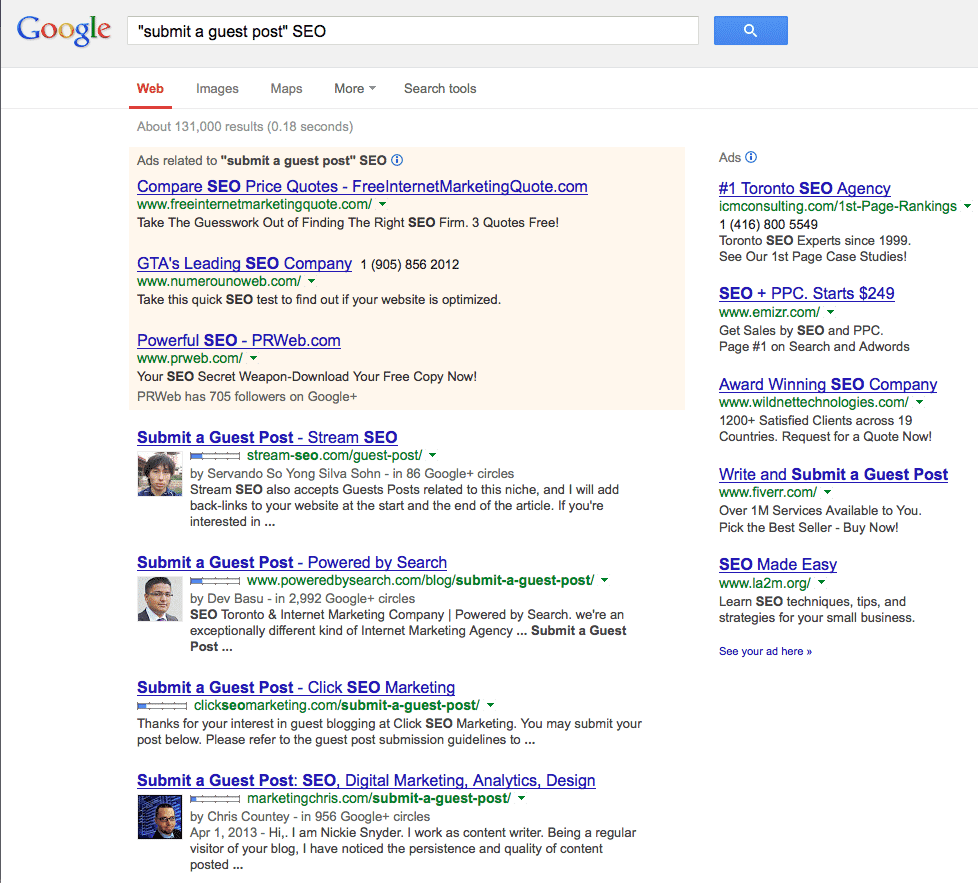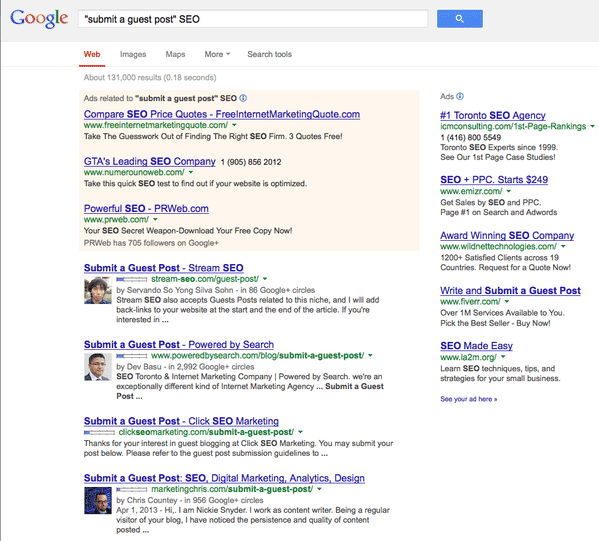 Most of the time, the search results will direct you to the guest post submission page or to a blog in your industry that accepts guest blog posts. Instead of submitting a blog post to all of the bloggers accepting guest blog posts, take the time to perform some simple research to understand which Website will most likely drive traffic and provide the highest quality link possible. This is all about approaching things from a qualitative perspective, not quantitative.
Start by compiling the various guest blog post opportunities into a spreadsheet as you can see below. Then, enter in the Alexa ranking and page rank.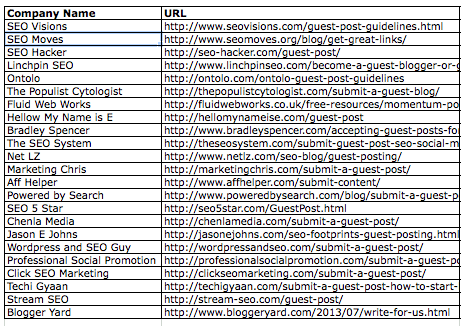 While the Alexa ranking is not completely accurate in terms of ranking, it does give you some understanding of if the site gets traffic or not. The bottom line is the lower the Alexa ranking the better. The page rank is a good representation of the quality of the site. Once you have a good understanding of the page rank and Alexa ranking, rank the guest blogging opportunities as you can see below.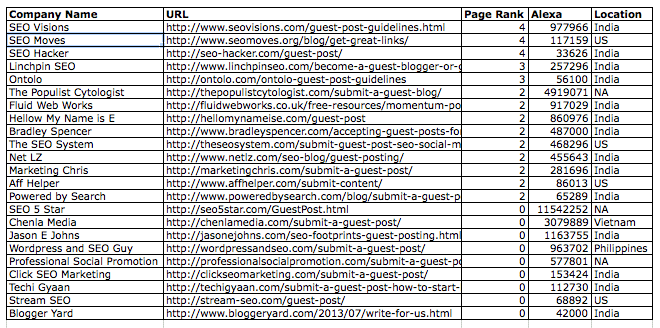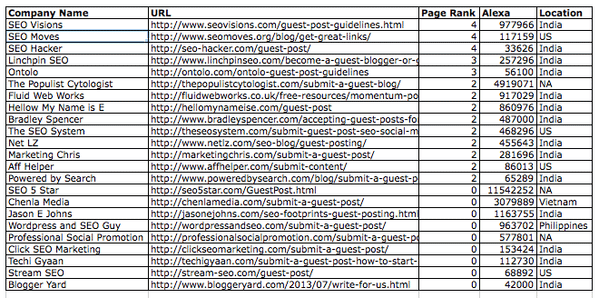 This is a good starting point to start uncovering some guest blogging opportunities to pursue. Stay tuned for additional tips. If you have any questions, please feel free to leave a comment below.