Understanding Searcher Intent Through Search ResultsS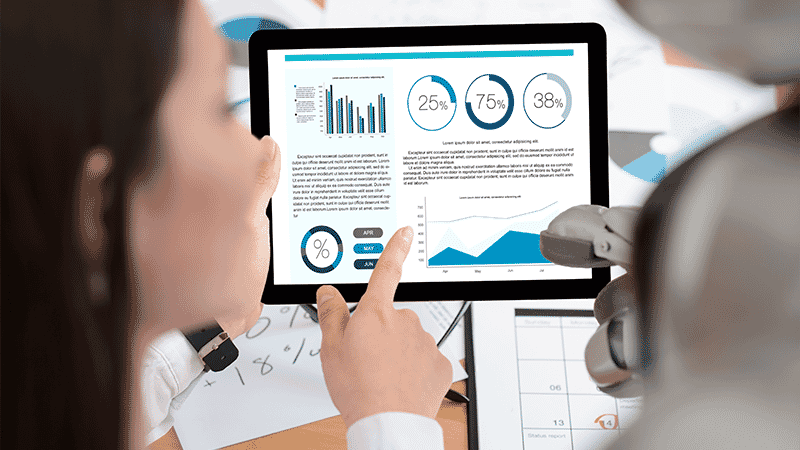 Google is secretive on many matters – which factors they use to determine SERP ranking, the weights on those factors if PPC can truly affect organic listings. One way they are not so secretive is the way they reveal searcher intent through search results.
What do we mean by this? Well, sometimes Google doesn't understand what a user wants to search. This can be due to unclear or vague terminology usage by the searcher. When Google's unsure of what a user wants, it displays results catered to several different meanings. The appearance and order of those interpretations reveal a lot to content creators.
In this article, we'll discuss how to use Google's search results to learn more about your target customers' search intent and how you can cater content to those intents with your SEO strategy.
Step 1: Run a Vague Search
Running a vague search is going to provide you with a ton of insight into how people think about your industry and how they search it.
You can start off by running a search using one of your keywords. We should note, you're not trying to see if you come up in this search. You merely want to see what kinds of results Google will provide a user who runs a vague search.
Once you have your vague search in mind, plug it into Google and hit enter.
Step 2: Analyze the Paid Ads
The first results anyone will see when they run a Google search are the paid ads at the top of the SERP. Those ads will all likely show you your competitors, especially if you're selling consumer goods. Take a moment to analyze their messaging and keywords. They can be helpful in understanding consumer intent later.
Step 3: Checkout Organic Listings
Next, move to the organic listings. If you searched a product or a consumer product keyword, most of these listings will likely be links to websites that sell that type of product. What this shows is that Google knows to prioritize content that's keyword optimized and ready to sell the product the user searched. Google understands whatever vague query you ran to mean the person is either trying to learn more about a product at a high level or potentially ready to think about buying the product.
If the majority of the 10 listings are about one intent, keep an eye out for listings that don't match that intent. Perhaps there's content about what to do if that product breaks, in which case, you know there's a secondary intent.
Step 4: Look at Related Searches
Related searches can also provide insight into how customers think about a product or service. These searches might reveal completely different intents or fall along the same lines as the majority of the organic listings' intents.
Step 5: Understand Your Takeaways
There are several takeaways you can gather from an analysis like this.
First, if there's a single, overwhelming intent behind several searches related to your industry, you have a solid understanding that you should be creating content for that intent. Because the intent is so strong, it wouldn't make sense to try to change the intent with your content.
Second, if you see gaps in intent coverage, you can fill the gap by creating content for that intent. To do this, you'll need to thoroughly understand the types of questions users would run to express that intent.
Third, writing for intent will almost certainly yield better results than writing for keywords. There's a time and a place for keywords, but when you dig down to thoroughly understand your target audience, you can write content that seems like it came out of their heads rather than yours. That means when they run their searches, they'll find your material and your company. To learn more about executing an SEO strategy that will drive traffic to your website, click here for a free SEO analysis.