How to Use a Self-Liquidating Offer for Free Lead Generation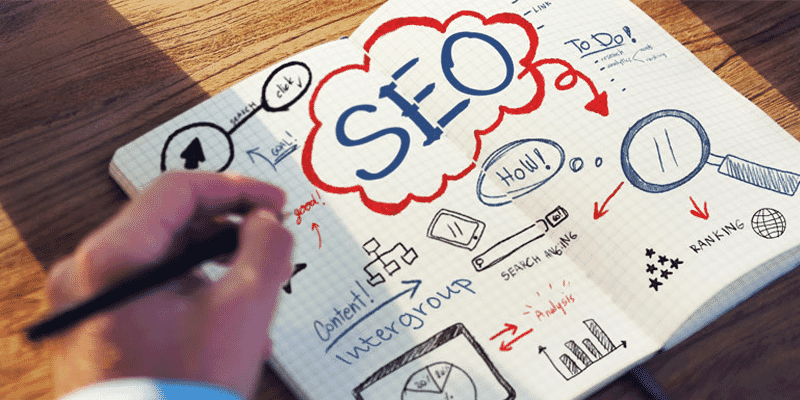 If you are not familiar with the term, 'self-liquidating offer', it means something that generates a lead, email opt-in or even a purchase while completely offsetting the cost of advertising.
For example, you published a white paper on a landing page and used Facebook advertising to drive traffic and 5% of the people that clicked on your landing page downloaded the white paper which cost you $30 in ad spend per purchase. If your white paper was priced higher than $30, it would be considered a self-liquidating offer.
How do you make sure that a marketing campaign can be self-liquidating? There are five steps to take to ensure that your campaign will be getting your business free lead generation opportunities and part of an overall healthy SEO strategy. Let's take a look at each below.
First, Always Define Your Goal
The first step is deciding what you want to achieve with your self-liquidating offer. Say you want to build your email subscription list but would also like to raise awareness and have some users purchase an e-course that your business offers. Focus on driving as many subscriptions opt ins as possible, which will help your business build relationships with these individuals and eventually convert a percentage of them on your e-course.
Second, Define Your Offer
Defining your goals in the first step that will help you finesse your offer and structure your campaign. To build your subscription list, you would not promote the paid e-course but instead, create a dedicated landing page for a 'free' offer. This could be a white paper, a case study or a report that will interest users and encourage them to subscribe to your email list. It also should be closely aligned to the areas/subjects that your paid services offer to maximize conversion opportunity.
Third, Develop the Marketing Assets
This step is pretty straight forward. You need to create your free offer, build a landing page for your free offer and also build a landing page for your secondary goal, the paid e-course. When building landing pages, always use your brand logo and it can be helpful to include a headshot of the user that wrote the content for your free offer – especially if you can link to their social profiles which helps create credibility and social proof of their knowledge and expertise, which will instill trust and confidence in more users taking action and subscribing to your email list.
Fourth, Execute Advertising
Facebook is a great platform for advertising self-liquidating campaigns. Why? They are easy to set up, you can create conversion goals in just a few clicks which will make it simple to monitor results and it is cost effective.
You only have so much text with Facebook Ads, so make sure that your call to action is crystal clear, engaging and sparks interest in users. For example, 'Do you want to increase your upselling profits? Download our free report now.'
Facebook Ads also allow you to customize your ad based on demographics, behaviours and user interests which are helpful in being able to pinpoint your target audience.
Approve your ad and get ready to watch the results.
Fifth, Test and Optimize
After users begin to start subscribing to your free offer, you can start using a lead nurturing campaign to try and get them to convert on your paid e-course. Have an automated email to follow up with them in a day after they have downloaded your report, asking them what they thought of it and providing them a link to another high traffic piece of free content that they might find helpful.
Several days later, send another email about a free webinar or one-hour e-course that is a related to a similar subject. Once these users register and participate, follow up with an incentive to register for the paid e-course that you are trying to promote. Use a dynamic email that shows the benefits and needs that this course will address and include a limited time registration discount that will direct them to the dedicated landing page you created for your e-course.
Run your campaign for at least a month to see what type of conversion rates you are getting for both your free and paid offer. For example, if you spend $1,000 on advertising and 120 users registered for your email subscription list and out of those 120, 15 purchased your e-course at $70 – congratulations, you ran a successful self-liquidating campaign that completely negated the cost of advertising.
To learn how you can get more visitors to your website and increase sales, click here for a free SEO analysis.