Using Video SEO to Improve Your Search Rankings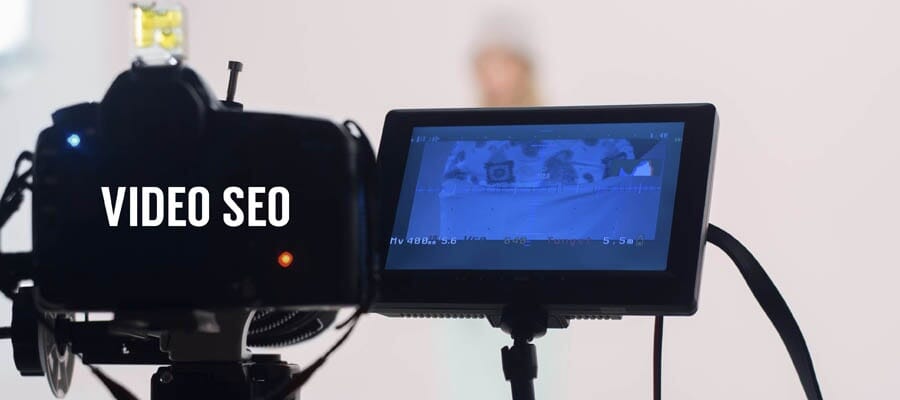 In recent years, video content has become increasingly popular. If you aren't using SEO strategies with your videos, you're missing out on great way to improve your search rankings.
Below, you'll learn how to use video to boost you to the top of the rankings.
---
Use Video Your Audience Cares About
If your video content isn't relevant to your audience, they won't take the time to engage with it.
When choosing what kinds of video to use, focus on what will truly add value to your audience members' lives. High-quality, relevant videos will identify you as an authority and create a deeper relationship with your audience. Ultimately, this will increase your conversion rate.
Make Sure to Host on Your Domain
In order for search engines to direct traffic to your site and improve your search rankings, you'll need to host videos on your own domain.
While uploading video on YouTube and adding a link to your website can help you reach new audiences, search engines will lead searchers to the YouTube video before they'll send them to your site, which doesn't get you the traffic you're looking for.
Another great tip is to create a new page on your website for each video. This will allow Google to index it more easily and bring you more traffic.
Get Users to Interact With Content
Content, annotations, and captions are just a few ways to make a video more interactive and engage your visitors. Dividing the video into short clips and letting users pick the clip they prefer to watch has been a successful strategy for many SEO campaigns.
Make Metadata Useful
Your title, description, and thumbnail will all help search engines index your videos, but metadata is another way to provide more detail about the video and get you the search rankings you're looking for. By including its title, description, length, and file name in the metadata, search engines and users will have a clearer picture of your video's purpose.
When creating metadata, make sure the video title is concise. Then, in the description, include relevant details and keywords that will help your content rank higher. Finally, include a relevant file name so search engines can immediately recognize what your video is about.
Consider Your Keywords
Keyword research can help you determine which content is most relevant to your audience. Consider which keywords or phrases might enhance your search result rankings as well as the best way to describe your video.
Take the time to experiment with a variety of keywords to find the most effective ones. Finally, remember that your content should be both descriptive and legible to help your audience as well as a search engine find it.
Utilize Thumbnails
Thumbnails are among the first things users see after a query. If a thumbnail is clear and relevant to your video content, users will be more likely to understand what the video is about and click on it.
Create Content Users Will Share
The most shareable content is also the most unique and creative. It truly adds value to your audience, which makes them more likely to share it with others in their network.
It isn't worth it to create a video quickly if it provides little value. Only the highest-quality videos with the most relevant content will stand out. Also don't forget to include a clear call to action as this can improve your authority and lead other sites to link to your video.
Include a Transcript
Including a transcript of your video is invaluable, especially if the transcript correctly uses keywords that will help search engines understand your content.
You can choose to add the transcript to the audio portion or put it alongside the HTML in the description box. This will help both search engines and potential readers to find your content.
Make a Sitemap
By creating a video sitemap, which is an extension of your website's general sitemap, you can boost your video's ranking. The sitemap includes important details about the content of your video, so by creating one you'll provide search engines with crucial information that will help them more fully understand its context. Sitemaps include a title, description, subject, length, and other details like live streams, platform restrictions, or expiration dates.
Reuse Existing Videos
Reusing videos you've already made can help you reach more people. When you create a video, you want to promote it so you increase traffic to your website, but remember that you can promote it on a variety of platforms.
In addition to promoting the page itself, you should also put a preview of the video on your Facebook page and elsewhere so your audience will visit your website to learn more. Slideshows, shorter videos, and other variations can also be created from this video to draw new users to your website.
Encourage Embedding
Whenever a user embeds a video on their website or blog, it can improve your search rankings by creating inbound links. Make sure you use the right tools to make it easy for your audience to embed your video.
Share Your Video
If you don't properly promote your new video on social media, it will be difficult for you to reach your audience. Use all of your available social media outlets to promote your content. It will bring you more traffic and viewers, new links, and higher rankings.
If the content is especially valuable, your network will likely promote it, but you can also reach out to people and ask them to share your video. Paid promotion is another option that will help spread the word.
As you start to optimize your video content, remember that starting with quality content is crucial to connecting with your audience and expanding your reach.
---
Conclusion
---