Why SEO In Web Design Is So Important For Business Growth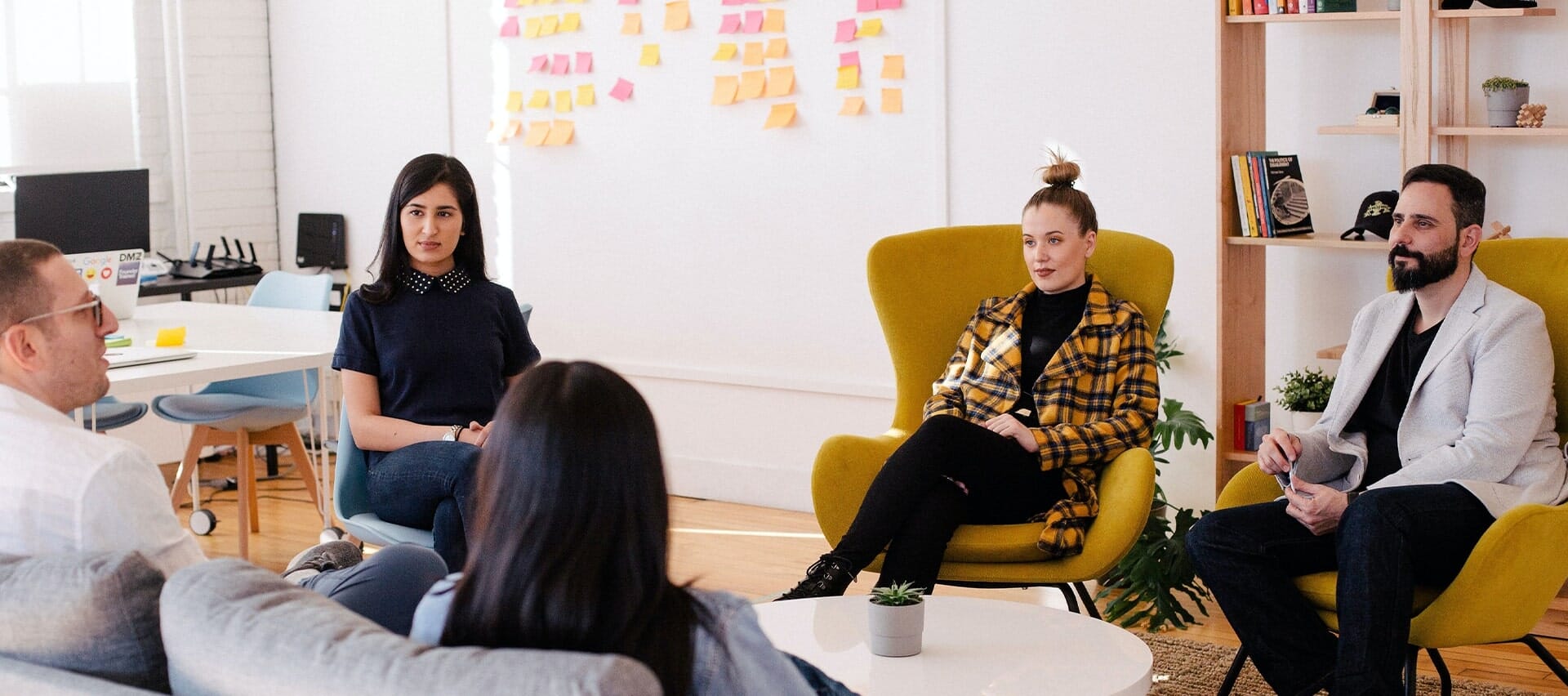 It's safe to say that as a business, you will likely see your website as the center of your digital marketing efforts. But what many businesses don't realize when creating their website is that having a beautiful design isn't enough, as you need to ensure that it's optimized for search engines if you want to see results. Unfortunately, many people might make the mistake of forgetting to consider SEO during the design stage of their website.
If you want to reach the top of Google's search, you need to take a well-rounded approach to SEO throughout the lifecycle of the website design and development process. Below, we'll discuss why SEO is so important when creating a website, and we'll give you some tips on how to improve your efforts in web design for SEO.
What is SEO?
Before we dive into how to optimize your website design for SEO, let's first answer the question, what is SEO?
SEO stands for search engine optimization. It's the process of improving the visibility and ranking of a website or web page in search engine results pages (SERPs). The higher your site ranks in SERPs, the more likely people are to find it when they perform a search.
If you want people to visit your site, you need to ensure that it ranks high in SERPs for relevant keywords. The higher your site ranks, the more traffic you're likely to get. And, as we all know, more traffic generally leads to more conversions (sales, leads, etc.).
Why is SEO Important in Web Design?
Now that we know what SEO is let's discuss why it's so important in web design. Web design and SEO are inextricably linked – you can't have one without the other. A beautiful website means nothing if no one can find it, and a well-optimized website won't keep visitors engaged if it's challenging to navigate through.
So, where does SEO belong in the web design process? SEO should be considered from the beginning of planning your website to ensure your site is being designed with search engine visibility in mind.
If you have an in-house web designer, there are certain things you can do to make sure that your websites are optimized for search engines. And, if you're working with a web design company or a digital marketing agency, you can ensure that they're taking SEO into consideration by asking them the right questions or simply by collaborating with a firm specializing in search engine optimization consulting.
Here are a few key reasons why SEO should be a priority when designing or redesigning your website:
SEO Increases Visibility and Traffic
As we mentioned before, the whole point of SEO is to increase your website's visibility and to rank in SERPs. The higher your site ranks, the more likely people will find it. And, as we all know, more traffic generally leads to more conversions (sales, leads, etc.).
SEO Helps You Target the Right Audience
If you want to succeed online, you must ensure that you're targeting the right audience. And one of the best ways to do that is by ranking for relevant keywords. Then, when people search for those keywords, your site will come up in SERPs. And, if you've properly applied web design for SEO, those people will be more likely to convert.
SEO Improves the User Experience
A good user experience is essential for any website. If visitors can't find what they're looking for, or if they get frustrated trying to navigate your site, they will not stick around for long. And, as we all know, a high bounce rate is bad for business.
Fortunately, SEO in web design can help improve the user experience. By optimizing your site for relevant keywords, you're more likely to attract visitors who are actually interested in what you have to offer. And by ensuring your site is easy to navigate and informative, you can keep those visitors engaged and reduce your bounce rate.
SEO Drives Brand Awareness and Recognition
Web Design SEO can also help improve brand awareness and recognition. When people see your site ranking high in SERPs, they're more likely to remember your brand. And, if they like what they see on your site, they're more likely to come back again in the future.
How to Design an SEO-Friendly Site to Rank on Google
There are a few important aspects to consider when it comes to web design for SEO. If you want your site to rank on Google, you need to ensure that it's fast, mobile-friendly, and easy to navigate. You also need to make sure that your site is packed with relevant, keyword-rich content. Below are the top factors that you or your digital marketing agency need to take into account when it comes to SEO in web design:
Site Architecture and Structure for Easy Navigation
Your website's architecture and structure are important for two reasons: first, they help search engines understand your site, and second, they help visitors navigate it. When it comes to SEO, your website's architecture refers to the way that your pages are organized and linked together. Your website's structure, on the other hand, refers to the way that your pages are designed and laid out.
Both factors are important for web design with SEO. If your site is poorly organized or difficult to navigate, search engines will have difficulty indexing your pages. And if visitors can't find what they're looking for, they will likely leave your site without converting.
Responsiveness and Optimization for Mobile Use
Nowadays, having a responsive, mobile-friendly website is more important than ever. In fact, Google now uses mobile-friendliness as a ranking factor in its search algorithms. This means that you need to make sure that your website is optimized for mobile use. You or the digital marketing company you're working with need to design a site that looks good and functions well on all devices, from desktop computers to tablets to smartphones.
Usability
One of the best ways to create a good user experience is by making sure that your site is easy to use. Your website should be easy to navigate, with a clear hierarchy and well-organized content. Your pages should load quickly, and your forms should be easy to fill out. The offers and the calls to action on your website should grab attention and be easy to understand and follow.
In short, your website should be designed with the user in mind. If it's not, you're likely to see a high bounce rate, and your SEO will suffer as a result. If you need help lowering your bounce rate, a digital marketing agency specializing in UX can help you.
Readability
Your website's content must be easy to read if you want people to stick around. That means using short, concise sentences and clear, descriptive headlines. It also means breaking up your text with subheadings, bullet points, and images.
Additionally, the key messages on your website should be easy to find. They should be prominently displayed on your homepage and each landing page for your web design SEO to be effective.
Conversion-Centred Design
Designing with Conversion Rate Optimization (CRO) in mind is one of the best things you can do for your SEO. CRO is all about designing your website in a way that encourages visitors to take the desired action, whether that's subscribing to your email list, downloading a piece of content, or making a purchase.
There are several ways to design for conversion. You can use persuasive copy, powerful calls to action, and compelling visuals. You can also use pop-ups and other forms of lead capture. The bottom line is that if you want your website to rank on Google and convert visitors into leads or customers, you need to prioritize web design with SEO.
Site Speed
Google has stated that it uses site speed as a ranking factor, particularly for mobile searches. So when you are thinking about how you would want your website to look, you also have to consider how fast your pages load. If it takes too long, potential customers will likely leave before they even get a chance to see what you offer.
You can test your site's speed with Google's PageSpeed Insights tool. This will give you a list of things you need to improve to increase your site's speed. Some of the common issues that can slow down a website include large images, unoptimized code, and plugins that are not up to date.
Images and Other Visual Elements
Images and other visual elements are important for SEO in web design. They can help break up text, add interest to your pages, and explain complicated concepts. When adding images to your website, ensure that you include relevant keywords in the file names and alt tags. This will help search engines index your images and, overall, it makes it more accessible for everyone, which is incredibly important.
You should also make sure that your images are the correct size. If they're too large, they'll slow down your pages. But if they're too small, they won't be high-quality, and people will be able to tell.
4 Stages of SEO
Now that we've gone over some of the basics of web design with SEO let's take a look at the four stages of SEO that will help you create a successful website.
Stage One: Site Assessment and Strategy Development
The first stage of SEO is all about assessing your current website and developing a strategy for improving it. This involves auditing your site's content, structure, and on-page elements like titles, metatags, and anchor text. It also involves identifying any technical issues that could be holding you back from ranking on Google.
Once you've assessed your site, you'll need to develop a strategy for improving it. This will involve creating or updating your content, ensuring that your pages are properly optimized, and fixing any technical issues that could hold you back.
Stage Two: On-Site Optimization
On-page SEO involves optimizing your content and taking measures directly within your website to improve its position in the search rankings. Effective on-site optimization requires no exact blueprint and can be accomplished through several methods. There are, however, four main areas you can focus on:
Technical Optimization (server speed, source code, IP addresses)

Content (text, graphics, Videos, Meta-tags)

Internal Links and Structure (internal linking, crawl depth, URL structure)

Design (mobile-friendliness, file sizes, calls-to-action)
When optimized correctly, these aspects of your website will send strong relevancy signals to Google, telling them that your site is a good resource for the keywords you want to rank for.
Stage Three: Off-Site Optimization
Off-page SEO is the process of optimizing your website's position in the search rankings by building links from other websites. Link building is a complex and time-consuming task, but it's essential to any successful SEO campaign. There are many different ways to build links, but some of the most common include guest blogging, directory submissions, and social media marketing. All these can help Google find your website and index your pages. But more importantly, they can put your content in front of a wider audience.
Stage Four: Advanced SEO
The final stage of SEO is all about tracking your progress, reporting on your successes and failures, and making adjustments to your strategy as needed. This stage requires various analytical tools, such as Google Analytics and Search Console, to track your site's traffic, search rankings, and other important metrics.
While the basics of SEO are important for any website, there are a few advanced techniques that can take your site to the next level. If you want to take your rankings higher, consider implementing techniques such as local SEO, voice search engine optimization, etc.
Conclusion
SEO is a complex and ever-changing field, but the basics of web design SEO are definitely doable. By incorporating the above factors into your design process and asking for advice from a search engine optimization consulting company, you can create a user-friendly and search engine-friendly website. And that's the first step to getting more traffic and generating more leads for your business.
Need help in accelerating your Google ranking? Download our free SEO e-book now!