A Crash Course in Instagram Advertising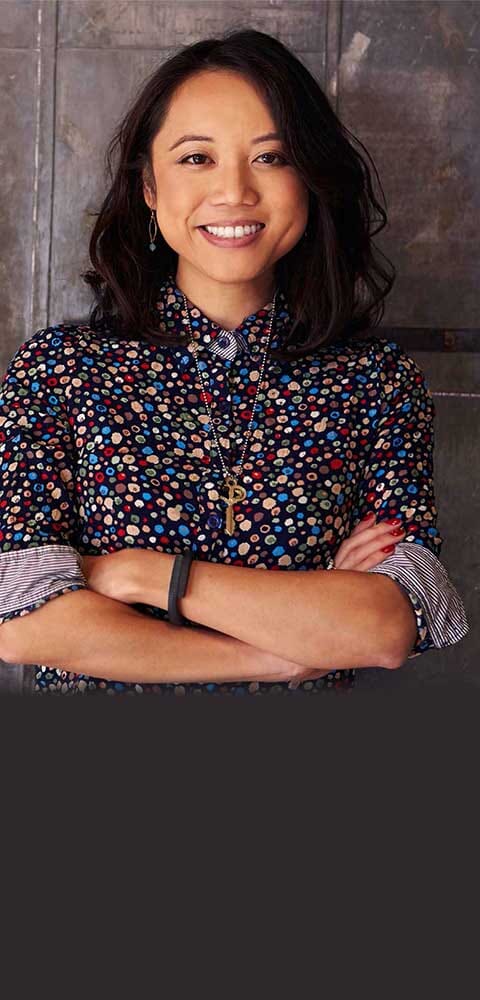 More Engagement Through Instagram
Small brands often struggle to be heard in the social media arena. But one exception to this is Instagram. Not only are you more likely to be seen here, but ten times as many people engage with businesses on Instagram than on Facebook.
Below you'll learn more about how to use Instagram to get your audiences to engage.
Advertising Intro
In the past, businesses had to use sponsored posts and ask Instagram influencers to promote their brand, but things have changed. While the sponsored system can be effective because it builds trust among consumers and prevents you from having to decide on target audiences, it can be expensive. It also requires time-consuming negotiations, and there is no way to hold influencers accountable if they don't deliver.
It can still be a good idea to use sponsored posts to reach out to influencers. In addition, Instagram has paid partnerships to give influencers and brands increased opportunities for advertising. It also offers increased insights and reporting than the regular sponsored posts.
---
How it Works
If you've created Facebook ads before, you'll be comfortable creating Instagram ads. In fact, you can create Instagram ads through Facebook's advertising platform. This allows you to decide what your ads look like and who sees them. You can also post ads from your own account. There are many benefits to this system, which include instant posts, strong reporting, refined audience targeting, and scalable pricing. The Instagram feed has also shifted from chronological to curated, so more followers are likely to see your posts.
Instagram Ad Types
There is a wide variety of ad options including photo, video, carousel, slideshow, and stories that you can use on Instagram.
Photo Ads
Photo ads require only a single image and are simple to create. They can take users directly to the product page for the featured product.
Video Ads
Video ads can run as long as one minute and give you a good opportunity to highlight multiple products.
---
Carousel Ads
Carousel ads can feature between two and ten images or videos that users can select as they swipe. It's a great way to highlight a variety of products.
Slideshow Ads
Slideshow ads feature a series of still images that work together like a video. You can also add text and audio.
---
Story Ads
Story ads let users and brands share photos and videos to create brand awareness and ad recall.
Campaign Objectives
There are many campaign objectives you can select when advertising on Instagram. It's important to choose objectives because it will determine how ads are optimized and determine how you pay.
Brand Awareness
The first objective is brand awareness, which you should use when you simply want to make people aware of your products or services. If you want to increase awareness while reaching a large audience, use the reach objective instead.
Traffic
Another objective option is traffic, which helps you get users to your website or app. You can also create offers here. The app install objective also encourages users to download your app. To promote your Instagram account and posts and help you promote offers, the engagement objective is a good choice.
---
Video Views
If you have a video, carousel, slideshow, or stories ad you want to promote, you can use the Video views objective. It will increase awareness for both your brand and your products.
Lead Generation
Lead generation is another useful objective you can use to collect user information including email addresses, so you can market to them more effectively.
---
Conversions
If you have an ecommerce business and want to drive sales, the conversion objective is a good choice. Just remember that you'll need to have the Facebook pixel installed in order to use this one.
Instagram Targeting
All of the targeting options that exist for Facebook ads also exist for Instagram. You can target for location, interests, lookalike audiences, demographics, interests, or allow automated targeting. You can also target your Facebook custom audiences on Instagram, which makes it even easier to connect.
Creating an Ad
The process of creating an ad is simple. Start by linking your Instagram and Facebook accounts. In Settings for Facebook, click Instagram ads and log in.
Next, use the Ads Manager or Power Editor to create an ad by clicking "Campaigns" and then "+ Create." Your next step is to create your campaign objective. Once you've done this, create your Instagram ad set. From here, you can optimize for conversions including purchases or add an offer. At this point, you'll determine the audience for your ad and how much you want to spend. (It's best to start with a lower budget and then increase it later.) You can also select any custom audiences you've created in Facebook and target them with Instagram. Then you will select ad placements.
At this point, click "continue" on the bottom right area of the screen and choose your format. Then simply upload your images or videos. If you scroll down, you'll see an option to add text. Once you've done this, preview your ad to see how it will look.
---
Optimizing Your Ads
Once you've launched your campaign, you'll still want to analyze its performance to make sure your message, audience, and creative are all as effective as possible. Through Ads Manager, you can use split testing or view performance analytics. At this point, simply tweak your ad and try it out again.
---
Learn More
To learn more, download our PPC ebook.
---
We are Here to Help
If you have any questions, email us at
info@blueprintim.com
or call 1.888.533.4886.