A Full Guide to Facebook Reels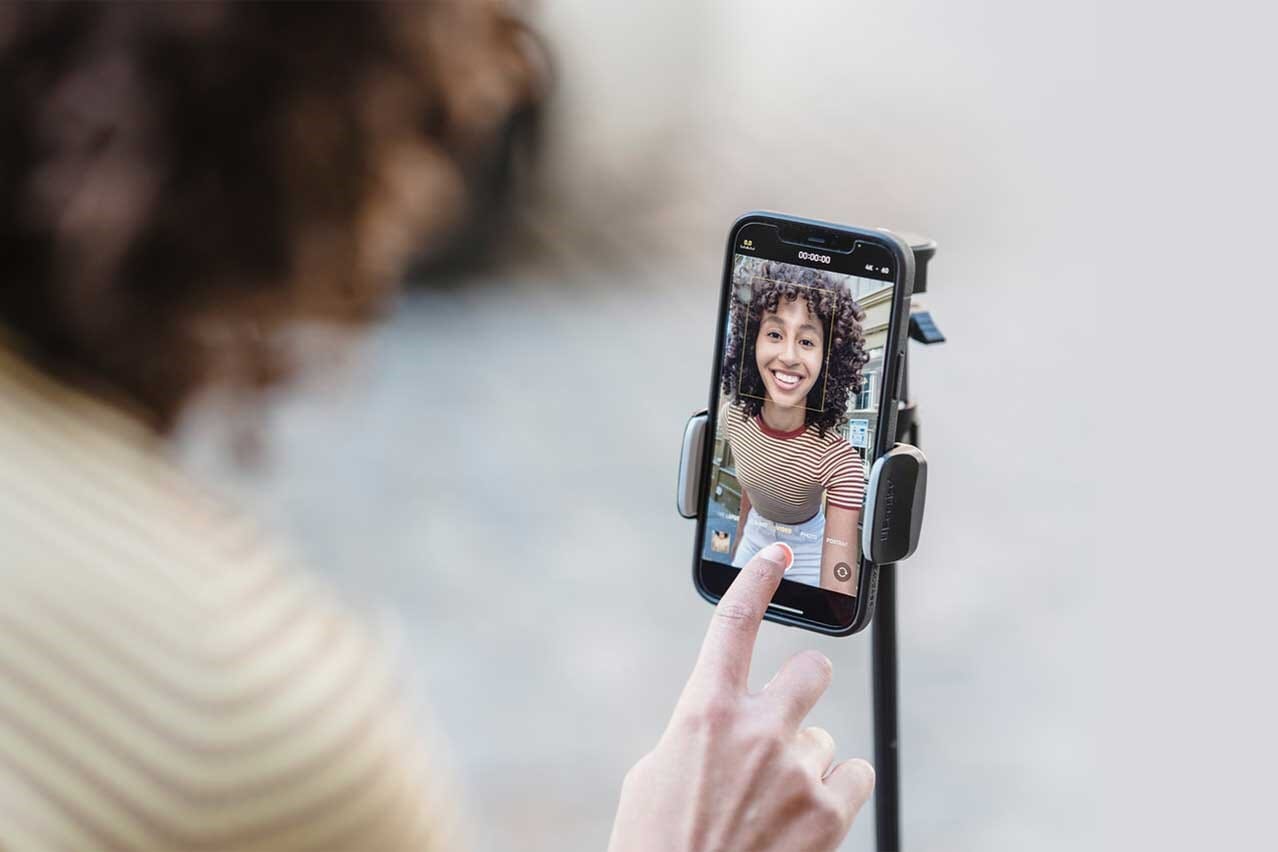 If it feels like social media platforms are constantly changing, it's because they are. If you've been on Facebook recently, then you've likely seen that Meta has launched Facebook Reels, their short-form video platform. This feature can provide businesses with an easy way to create and share engaging videos that can help boost brand awareness and generate leads and sales. However, with so many different social media platforms out there, it can be difficult for businesses to know where to begin with Facebook Reels. Below, we will provide you with a full guide on Facebook Reels, if you should be using them for your business, and some tips on getting started.
An Introduction to Facebook Reels
Currently available in 150 countries worldwide, Facebook Reels is a short-form video platform that allows businesses to create and share engaging videos. These videos can be up to 15 seconds long and can be edited with effects, music, filters, and other creative elements. Facebook Reels is similar to other short-form video platforms such as TikTok, Snapchat, and of course, Instagram Reels. One of the great things about Facebook Reels is that they're easy to make and don't require any special equipment or editing skills. Plus, they're perfect for sharing quick tips, behind-the-scenes footage, or just about anything else you can think of.
Check out the current features:
Effects, stickers & text

Ability to use real-time, pre-recorded clips or a combination of both

Green screen compatible

Hands-free recording through a timer/countdown

Ability to add original audio or select from Facebook's music library

Ability to trim videos

Speed up or slow down part of your video or audio

Created Reels can be saved as drafts
Below are the required specifications for uploading reels:
Length – Up to 60 seconds (less than 60 seconds is also ok, it can be as short as 3 seconds)

File Format – mp4

Video Resolution – Minimum 1080P, and 4K if available (note: video will be capped at 720p after upload)

Aspect Ratio – 9:16
There are two main reasons why Meta has decided to launch Facebook Reels. The first reason is that short-form videos are becoming increasingly popular, especially among younger audiences. This is a demographic that Facebook is struggling to engage with. The second reason is that TikTok, the current leader in short-form videos, poses a threat to Facebook. TikTok is currently one of the most downloaded apps in the world and is popular among younger audiences. If Facebook does not provide a similar platform, then it risks losing users to TikTok.
How Facebook Reels Differ From Instagram Reels
Although Facebook Reels and Instagram Reels are similar, there are some key differences between the two platforms. When it comes to duration, Facebook Reels are slightly longer than Instagram Reels, with videos being up to 60 seconds compared to 15 seconds. This gives businesses more time to tell a story and engage with their audience. Another key difference is that Facebook Reels allows you to add captions automatically to your videos, whereas Instagram Reels does not. This is not only a great way to engage with viewers who are watching your video without sound but makes the video accessible for everyone. Facebook Reels also offers a wider range of editing features than Instagram Reels. For example, you can add unique filters and use green screen effects. In addition, you can view how many people liked your Facebook Reel and who they are and see how many views and comments it received. On the other hand, you currently can't see this information for Instagram Reels.
How Advertising and Monetization Work
Advertising on Facebook Reels is still in its early stages. At the moment, they're currently expanding tests on overlay ads. Overlay ads are transparent, non-interruptive ads placed directly on top of Facebook Reels. This means that users can view the ads without being distracted from the video content that they're watching. The two types of overlay ads that are being tested are banner ads and sticker ads. A banner ad is a semi-transparent overlay that appears at the bottom of a Facebook Reel. A sticker ad, on the other hand, is a static image ad that creators can place anywhere within their Reel.
Following Meta's announcement of their $1 billion investment towards creators across Facebook and Instagram through 2022, Reels creators can also earn a portion of the revenue from ads. In addition, Meta launched the Reels Play program, which will pay eligible creators a bonus based on the views they stack up and how well their videos perform.
What Facebook Reels Can Do For Your Business
At this point, you might be wondering, is using Facebook Reels the right move for your business? Well, your target audience is the main consideration. Are a lot of them active on Facebook? If your answer is yes, then half of their time on the platform is most likely spent watching videos. This means that Reels are a great tool to get your brand in front of them. Another question to ask is, do you want to attract younger internet users? Short-form videos are proven to be highly enjoyable and engaging, so giving Facebook Reels a try is definitely a good idea.
Aside from the above points, you can gain other benefits when you include Facebook Reels in your digital marketing strategy. Here are some of them:
1. You Can Reach New Audiences
One notable advantage you can get from using Facebook Reels is that it can help to increase your reach. This is because your Reels will appear in a dedicated space on Facebook where people can discover new videos.
2. You Can Improve Viewer Engagement
Another main benefit of using Facebook Reels is that it can help to increase engagement with your audience. This is because short-form videos are more likely to hold people's attention than longer videos. In addition, the editing features that are available on Facebook Reels can help you to create more exciting and creative content.
3. You Can Experiment With Your Content
Since Facebook Reels is still a fairly new platform, you can experiment with your content without the pressure of having to perform perfectly. This is a great opportunity to try out new ideas and see what works best for your business. On top of that, you can also get feedback from your audience and use that to improve your future Reels.
4. You Can Tell Your Brand's Story
Finally, using Facebook Reels can help to show your brand's personality. You can use the platform to create fun and authentic content that gives people a glimpse into your brand and what it stands for. In addition, you can also use Facebook Reels to tell relatable stories about your products or services.
How to Create and Share Facebook Reels
Reels can be found within the mobile news feed. Take note that it's not yet possible to watch or create them from a desktop. According to Meta, however, Facebook Reels will soon be placed at the top of Feeds, in groups, and within the Watch tab as well. The Reels creation menu has a dedicated section in the Feed, under the post creation section. You can also access it in the top right corner when viewing Reels, by selecting the camera icon.
Ready to create and share your first Facebook Reel? Just follow these simple steps:
1
Open the Facebook app. Make sure it's updated to the latest version.
2
Head over to the top of the newsfeed, under the post creation section. Tap on Reel to toggle the Reels creation menu. Another option is to tap the camera icon in the top right corner when viewing recently shared Reels.
3
You'll be able to see recents from your phone's media gallery, which you can upload to use. Alternatively, you can also tap Camera to record a clip directly. At the bottom left corner, you will once again have the option to upload your own photos/videos. You can also choose to do both.
4
It's time to spruce up your Reel! On the right side of the screen, you can find icons that will let you add music, change the speed of your video, set a countdown timer, or set a green screen background.  Your video needs to be at least three seconds before you can proceed. Tap Next once you've got your video just as you want it. Here is more information if you'd like to learn about the creative tools for Reels.
5
Craft a description for your Reel.
6
Choose whether or not you want your Reel to be public. Reels are public by default.
7
Tap Share Reel to finish posting!
Top Tips and Best Practices When Creating Facebook Reels
Watch out for the latest trends and challenges. Find those that will resonate with your audience and join them. Better yet, you can start a challenge of your own.

If you've been using Instagram Reels, you can take the strategies that have been working for your brand there and apply them to Facebook.

Sharing your Reels to Facebook Stories as well will give you a higher chance of reaching more people in your audience.

Repurpose your content from other short-video platforms such as TikTok or YouTube Shorts. Just make sure that you remove the logo when you save videos from TikTok.

As with any other social media platform, great storytelling will keep your audience engaged.

Make sure that the first few seconds of your Facebook Reels are the most eye-catching. This will help to grab the attention of people who are scrolling through their newsfeeds.

Aside from entertainment, make sure that your audience can also gain valuable information from your short videos.

Be sure to post Reels that are consistent with your brand identity. Keep in mind your target audience, what they like, and how they want to see your content.

Last but not least, have fun creating your Reels! Remember that you're not expected to be perfect. Just enjoy the process and let your creativity flow.
Conclusion
As social media platforms continue to evolve, it's important for businesses to keep up with the latest trends and features. Facebook Reels is a great way to reach more people, show off your brand's personality, and tell engaging stories. In addition, there's simply no denying that short-form video content offers a high level of exposure that can lead to viral success. If you think you can seamlessly integrate Facebook Reels into your digital marketing strategy, then it's definitely a good idea to get onboard. Follow the tips and best practices outlined in this blog post and start creating amazing content that your audience will love.
Do you want to learn more about driving engagement and qualified traffic to your business from Facebook? Download our free social media marketing e-book today!