Answering the Most Commonly Asked Social Media Questions of 2021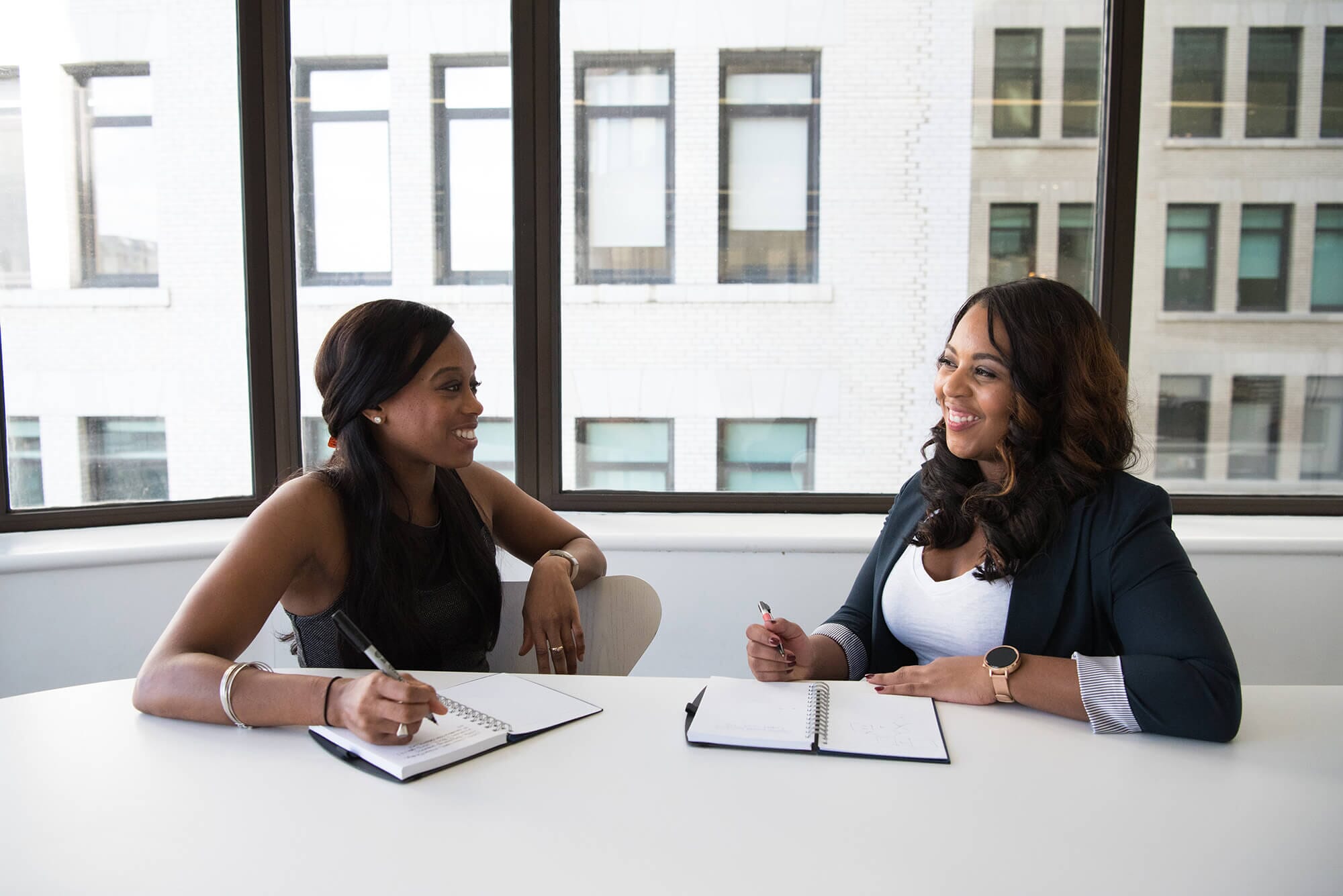 Social media is constantly changing. What might have been the standard best practices in 2020 very well may have changed no less than a year later. Just like the world around us took a drastic and unexpected shift, many social media platforms did, too. With more people at home than ever before, the rise of TikTok ensued.
With this sudden increase in interest and popularity, many other social media platforms began to follow suit. Short and sweet video content became the new norm, and single images became somewhat a thing of the past. You can only imagine how Instagram, a platform designed specifically to share pictures, felt the pressure to hop on this new trend too.
So, what are the best social media practices you should be using moving forward for your business? What information should you keep in mind when creating content for your profiles? Here's what the answers to these questions could mean for you and how you can utilize them to your advantage.
Which Social Media Platform Has the Most Users?
Although there have certainly been many contenders within the social media world, Facebook still comes in at number one in 2022. As the biggest social media platform worldwide, Facebook is known for its versatility and ability to be used regularly by any demographic. With over 19 million users in Canada alone and over 2.9 billion monthly users worldwide as of late 2021, there are more people on this platform than any other. Because of this, it is absolutely a good idea to be using Facebook to your advantage to connect to wider audiences for your business. If you don't already have a Facebook page for your business, we highly recommend creating one. On top of this, many companies will choose to run Facebook ads, which you can learn more about here.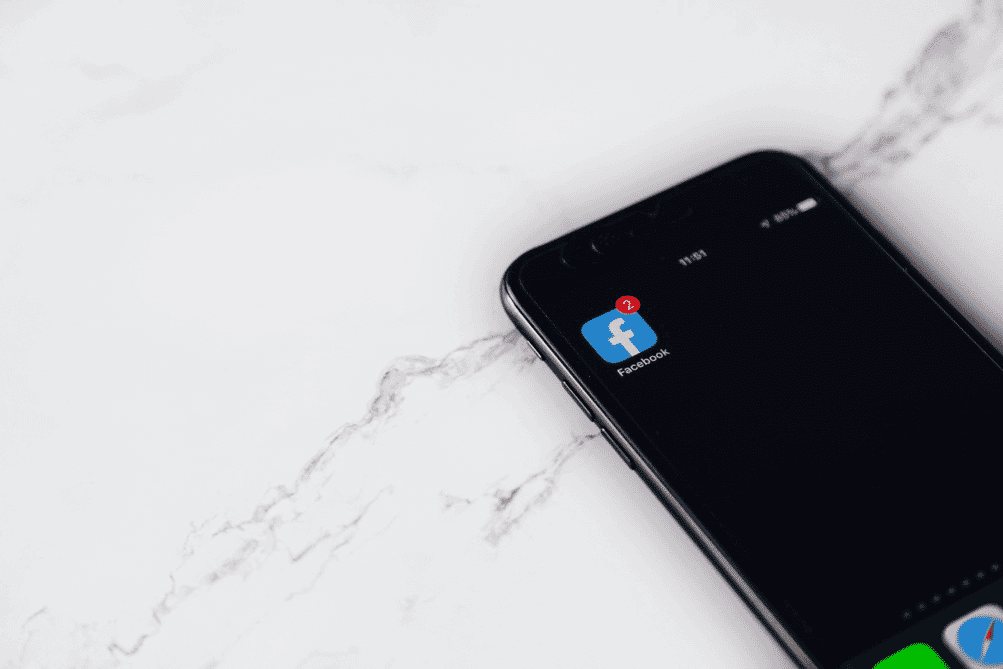 By running Facebook ads, your products or services can target specific groups of people that would fit your niche. For example, did you know that approximately 60% of Facebook users visit a local business page every week? Did you also know that Facebook is tied with Google as the most popular digital advertising platform, with ads reaching approximately 37% of the adult population? Regardless of how you choose to set up your ads or optimize your profile, using Facebook to your advantage is bound to connect you with significantly more people all around the world.
---
Which Social Media Platform is the Fastest Growing?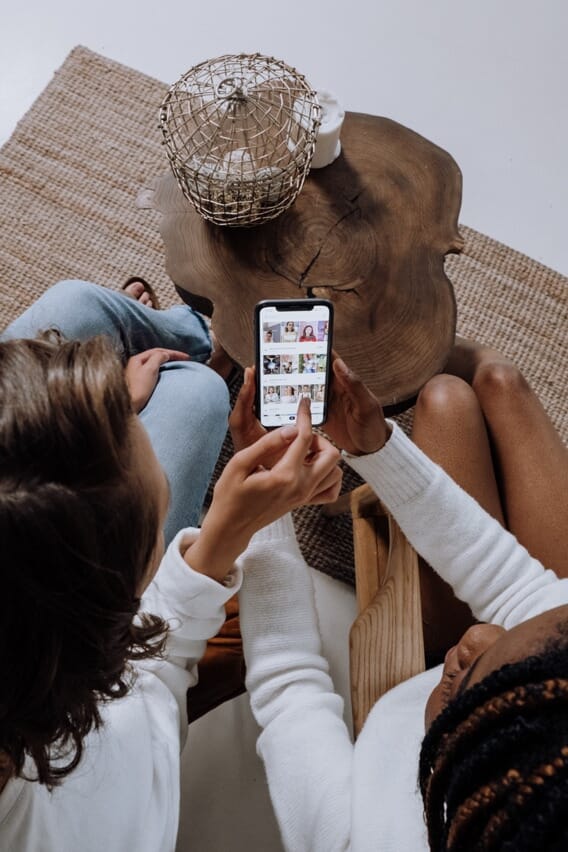 Within recent years, TikTok has seen a drastic increase in user engagement. Created in 2016, this platform saw significant popularity throughout the pandemic. In fact, TikTok went from experiencing almost a 60% increase in monthly users throughout 2020 and another approximate 41% increase in 2021. At the beginning of this year, TikTok reached 1 billion active users on its platform. Within the first half of 2021 alone, this app was downloaded over 383 million times. Therefore, although other platforms like Facebook, Instagram, YouTube, WhatsApp, etc., all still rank higher in their active monthly user count, the rate at which TikTok has gained its followers is significant. It's also important to consider that these other social media platforms have been around for much longer than TikTok. Facebook was created in 2004, YouTube in 2005, WhatsApp in 2009, and Instagram in 2010.
With all this said, how can this information help your business? Considering the rise of TikTok within a few short years, it's safe to say that creating content for this platform is wise. From reviews of certain products to the music used in videos, this platform's influence is monumental. So, whether you're creating videos that are 3 minutes long or 30 seconds, the impact that this content can have on your business' success is worth noting. So, if you're not on TikTok already, we recommend starting now.
---
How Long Do People Tend to Spend on Social Media Daily?
With almost 60% of the world's population (over 4.6 billion people) using social media regularly, it's safe to say that the average amount of time spent on each platform daily will differ from person to person. However, one thing that was fairly consistent across the board was the sudden increase in social media use at the beginning of the pandemic. Significantly more time was spent on social media than in previous years, with the average time spent online increasing by almost 9% in 2020. This meant that, on average, the entire population spent approximately 2.5 hours on social media a day, with over 50% of users accessing these apps via mobile. However, this number entirely depends on the individual, as some might only be on for a few minutes, while others can be on for much longer than 2.5 hours. With that said, regardless of how you spin it, the sudden increase over the pandemic, particularly in the first year, is worth noting.
It's also wise to see where individuals are spending the most time while on social media, as this can help you better determine where to direct your efforts. When it came to this increased popularity in 2020, Facebook came in at number one, WhatsApp was second, Facebook Messenger third, and Instagram was fourth. However, when it comes to optimizing platforms for your business, the two messenger apps won't necessarily be helpful. Therefore, we recommend directing your efforts in 2022 to Facebook, YouTube, Instagram and TikTok. These platforms have seen increased user engagement and are excellent ways to get your brand's content before more people worldwide.
If you'd like to see for yourself how much time you spend on certain social media aps on your phone, you can go to your settings and click on "screen time." From here, you will see a breakdown of how much time you spend on specific aps. You just might be shocked to see that you spend more time on social media than you realize. And if you are, then it's likely that others are, too.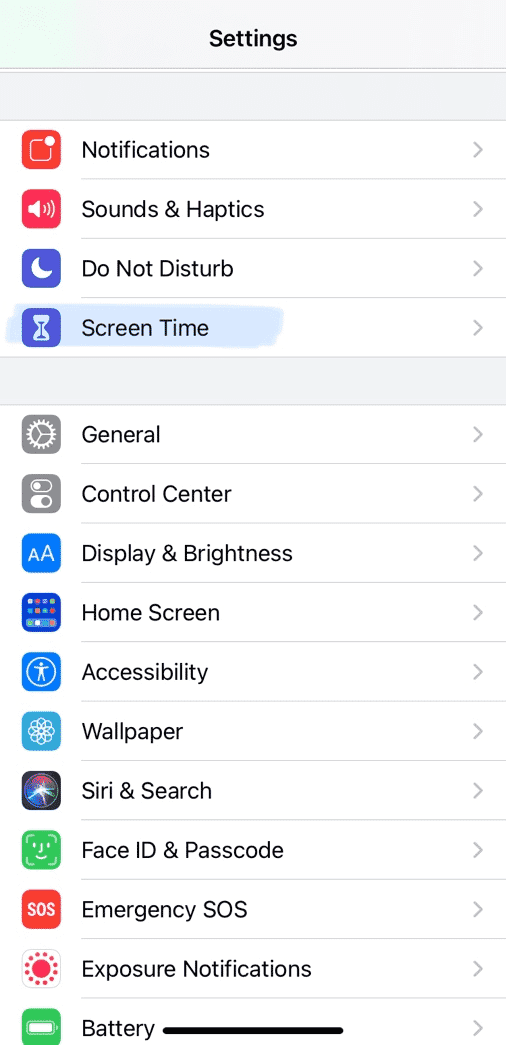 ---
How Often Should You Be Posting on Social Media for Your Business?
This decision depends largely on two factors: your audience and what you can personally commit to. For starters, the audience that follows your business accounts will depend on your niche. While some accounts might have a large percentage of teenagers or young adults viewing their content, others might have an older audience as their main demographic. Therefore, although younger audiences prefer having endless streams of social media and content, older individuals might take the less is more approach. So, although it's best to cater to what your audience wants, you also won't know what they want until you've tested different posting times first.
This is where you take the opportunity to determine what you're comfortable with. Do you enjoy creating content and have enough quality pieces to post every day? Or would you rather start by posting three to five days a week to see how your audience engages with everything? It's purely about trial and error when first creating content, both in terms of the posts themselves (for instance, does your audience prefer videos or pictures?) and when they're being published.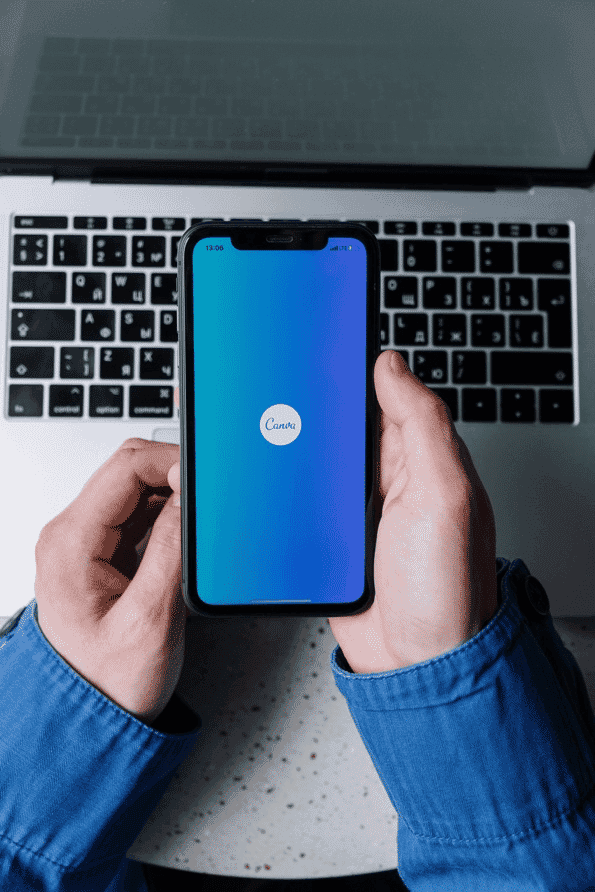 Having business accounts set up allows you to track your analytics to see which pieces are performing the best. By having access to this information, you can better determine how frequently to post and which days your audience is engaging with your content the most. This will also vary across social media platforms. While you might find that posting every day on Instagram or TikTok is working well, you might only need to post a few times a week on Facebook.
It's also important to keep in mind that you're not posting too much purely for the sake of posting. For starters, some studies have actually found that engagement drops if there is content being posted more than once a day. Generally, when this happens, the quality of your content also takes a hit. If you have the time or resources to create a lot of content, then focus instead on quality, longevity and optimizing various platforms.
When speaking about longevity, we're referring to planning out content far enough in advance that you already have it readily available should something happen. There are various scheduling platforms that you can use to your benefit, including Facebook Business Suite, Later.com, Hootsuite, Canva, and more.
There are now more ways than ever before to plan out and schedule posts, so it's best to look through the options to determine which one will be best for you. It's also a good idea to see which platforms you want to focus on specifically, as some scheduling platforms might be able to post to a handful of social media platforms but not all.
---
Where Do You Start When Creating Content for Social Media?
There are a few key things to focus on when starting on social media. First, you will need to determine a strategy, goals, and target audience. Why are you starting a business account? What do you hope to achieve? Are you looking for more local people to become customers or have your brand more well-known worldwide? Do you want to connect with other brands or businesses and do collaborations? It's important to determine your "why" before getting started, as this will make it easier to develop the right type of content once you know why you're creating it in the first place. Is it your goal to gain thousands of followers who constantly watch your content? Then maybe developing a strategy to be consistent with your content would be best. You can also make it so that you include an interactive aspect to your content, like a CTA (Call to Action), campaign, promotion or giveaway. There are endless ways you can reach your goals by creating a strategy.
Here's how you would do that:
Choose goals that align with your business objectives
Get to know your audience
Research your competition
Look through social media to get inspiration
Create a content calendar with quality pieces
Analyze your content's performance and make adjustments to your strategy as needed
When creating goals for your social media accounts, you should be as specific as possible regarding how you will measure their success and in what time period. Ensure that your goals are still practical and that you're actively taking steps to get to that point. It's good to stay realistic in your goals to ensure that moving forward, you won't feel defeated or deterred from creating content if you're not seeing great success right away. We recommend still having solid goals that you can reach but ensuring that they're measurable and attainable, especially when you're just starting out.
---
What are the Top Things to Know About Instagram and Its Audience?
Because Instagram is continuously evolving, with changes being made regularly, there are many questions commonly asked about this platform in particular. Here are some of the top Instagram FAQs and our answers to them.
Q1. How Many People See Your Instagram Posts?
Since Instagram prioritizes posts from accounts that we interact with the most, it will likely be less than 10% of your overall audience that might see your content right away, especially as you just start out with your account.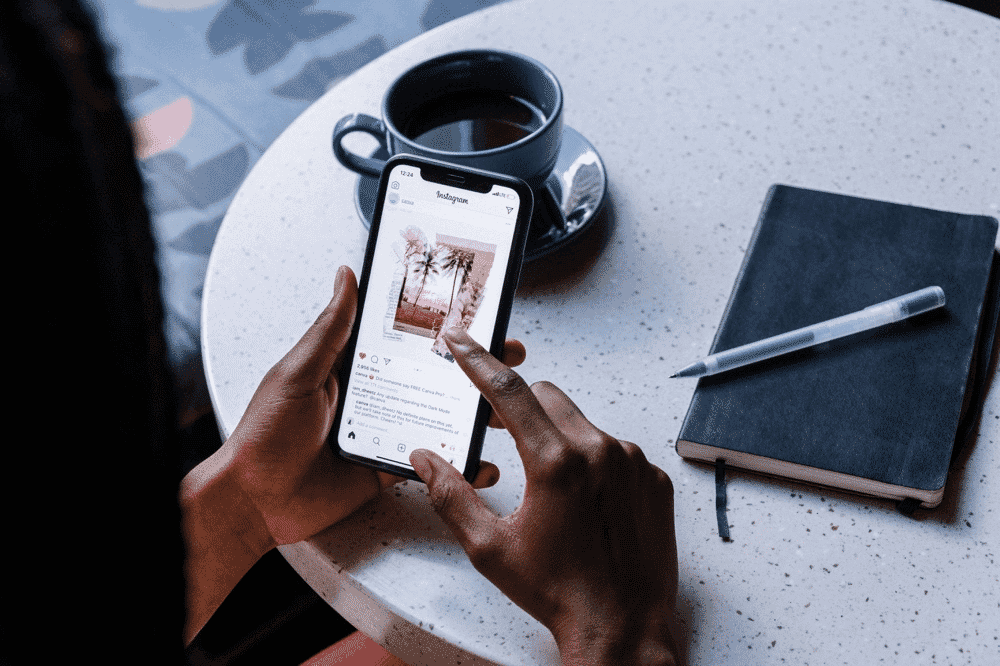 Q2. Instagram User Demographics to Keep in Mind: What is the Average User's Age?
Individuals between 18 and 34 years old make up the largest population on Instagram's platform. They account for about 60% of Instagram's audience, particularly because Gen Z (ages 16-24 as of 2022) prefers Instagram over any other social media platform. Surprisingly enough, even more than TikTok!
Although this demographic makes up a large percentage of users, Gen X males (ages 55 to 64 as of 2022) are the fastest-growing population on Instagram. In 2021, Instagram saw an increase of almost 64% of men within this age group joining the platform.
Both of these statistics are important to keep in mind, as they provide a well-rounded view of Instagram's demographic. So, although you might think Instagram is predominantly for younger generations, it actually has a good representation of people of any age group. Therefore, if you're a brand or business trying to reach an older population, then it's best not to count Instagram out as a place to do so.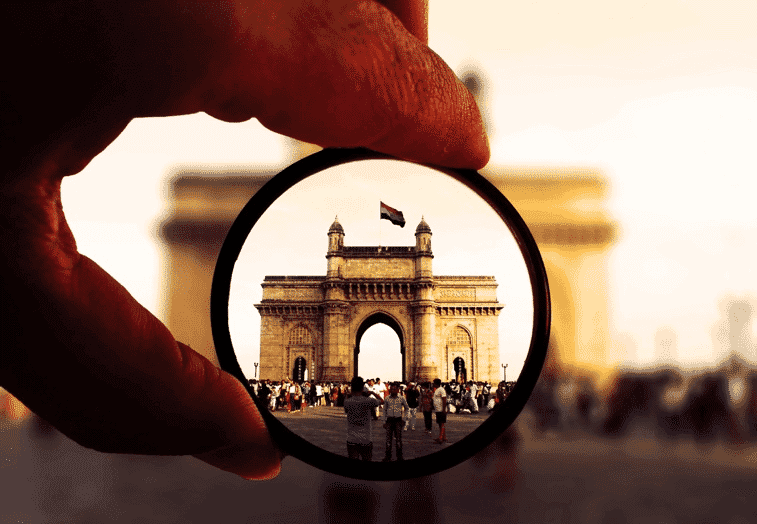 Q3. Where are Most Instagram Users Located?
Although knowing the age of users on Instagram is important, it's also a good idea to know where much of your content might be seen. As of 2022, India has the most Instagram users worldwide, with over 201 million individuals using this platform. The U.S. comes in at number two with 157 million users, and Brazil is in third with 114 million. This goes to show just how many people all around the world could potentially be viewing your content. Because of the varied time zones, this will also play a part in the best times for you to post your content.
Q4. Which Type of Instagram Content Do Users Prefer?
Instagram has recently added a range of available content options, from Reels and IGTV to carousels and traditional single-image posts. With the endless ways to vary your content, you might be asking yourself which approach is best? What do people like to see the most? Although it will vary from audience to audience, 9 out of 10 Instagram users watch videos regularly. Many people prefer videos for their interactive and engaging aspects.
The same is to be said about Instagram Stories, which are growing in popularity. Did you know that almost 60% of Instagram users have said that seeing a brand tagged or displayed within a story makes them more likely to visit their website? Often, seeing it in a story will actually bring people to purchase from the website.
Therefore, a platform that was once solely about pictures is now an excellent space where you can optimize video content, too.
Conclusion
By being aware of specific statistics and information about how social media works, you can utilize this information to your benefit when creating content of your own. As a business, this research stage is crucial to identifying short-term and long-term goals and objectives. We hope that this article has equipped you with the tools you need to feel more confident in beginning your journey across various social media platforms. To learn more about how you can optimize different platforms for your business, download the complete social media marketing e-book for businesses.