Here's Why Your Business Should Be Using TikTok For Increased Brand Exposure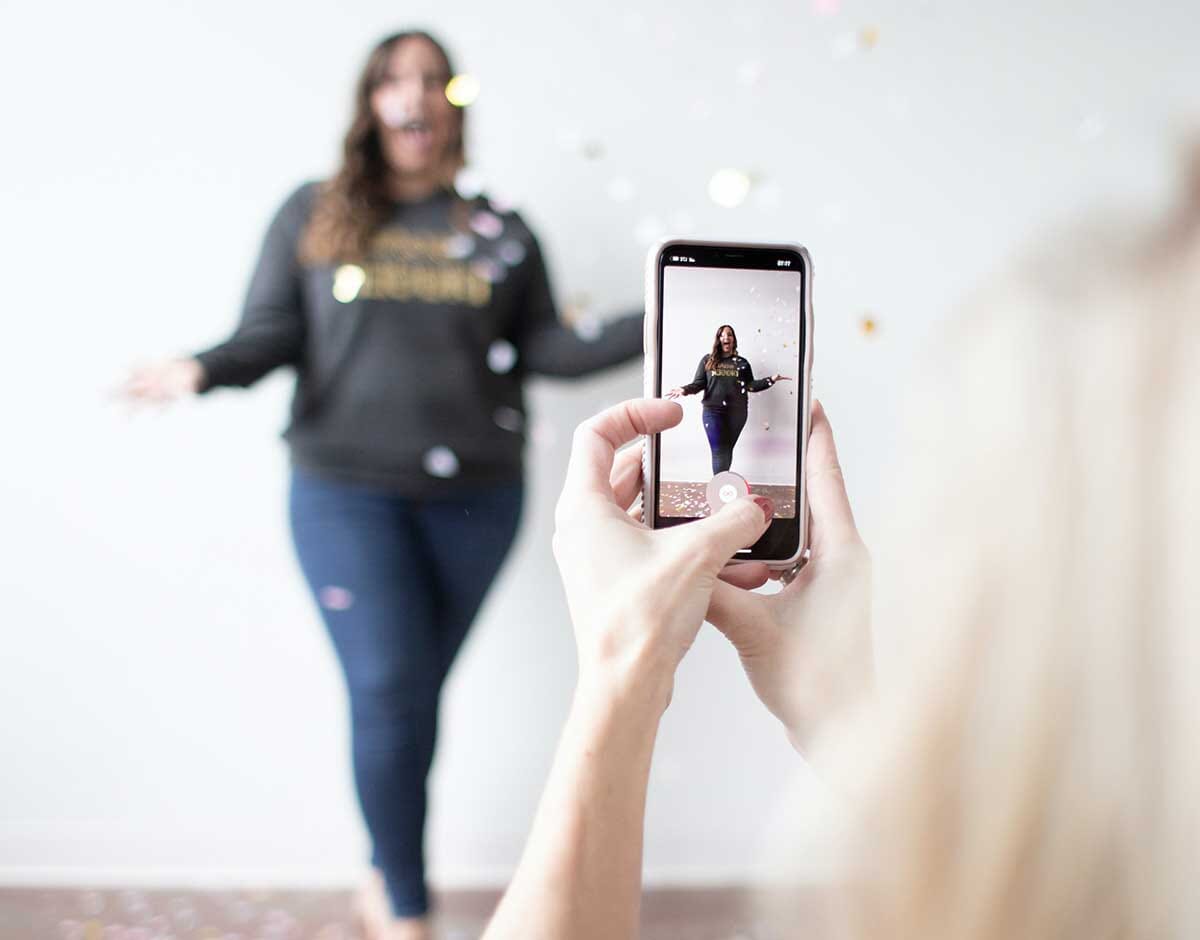 Gone are the days when TikTok was a space specifically for dances or recipes. Now, brands and businesses are seeing real results from using Tiktok as a marketing tool. If you haven't tried it for your business yet, we're here to provide you with exactly what you need to know to get started. Below, we'll discuss the top reasons why your business should be using TikTok to increase brand exposure if you aren't already!
Taking a Look at TikTok's Success
In just a couple of years, TikTok has become one of the most downloaded apps in the world. According to recent estimates, TikTok has over 800 million active monthly users worldwide, with 90% of users visiting the app at least once daily. To put this into perspective, that's nearly double the number of active users on Twitter. And it's not just kids and teens who are using TikTok, as this app is quickly gaining popularity with adults, too. In fact, around 30% of TikTok's user base is between the ages of 30 and 39.
This social media platform continues to grow rapidly, offering more opportunities for brands to go viral than any other platform. It has become a force to be reckoned with when it comes to social media networks and, in fact, has already surpassed Twitter and Snapchat in terms of active monthly users. Major global brands like Nike, Hershey's, and Gucci have all jumped on board and are actively using TikTok to their advantage. If these well known companies are using TikTok to reach their target audiences, it's definitely worth considering when it comes to your digital marketing strategy, too.
---
How to Know If TikTok is a Good Fit for Your Brand
Before you start creating TikTok videos, it's important to consider whether the platform is a good fit for your brand. Of course, not every business will benefit from being active on TikTok. But if you're targeting Gen Z or Millennial consumers, it's definitely worth considering.
Here are a few questions to ask yourself before getting started:
Is your current target audience around 16-30 years of age?

Are you planning to expand awareness of your business to a younger audience?

Will you be able to showcase your products/services in video format easily?

Are you open to spending time experimenting with new types of content?

Will including light-hearted brand content make sense for your overall marketing message?
If you answered yes to the questions above, TikTok is probably a good fit for your business. Businesses that thrive the most on TikTok are willing to experiment with their content and have a little fun with it. They post videos that are creative, original, and offer value to their target audience. Additionally, such businesses clearly understand their target audience and what types of content will resonate with them.
---
How TikTok Can Help Increase Brand Awareness for Your Business
It Provides Opportunities For Any Content To Go Viral
TikTok is designed for content to go viral. The app uses an algorithm that surfaces videos that users are most likely to engage with. This means that if your video is creative and resonates with users, it has a good chance of being seen by millions of people. The app also makes it easy for users to share videos with their friends. There are built-in features that allow users to quickly share videos with others via text, email, or social media. This helps to further amplify your reach and increase brand awareness.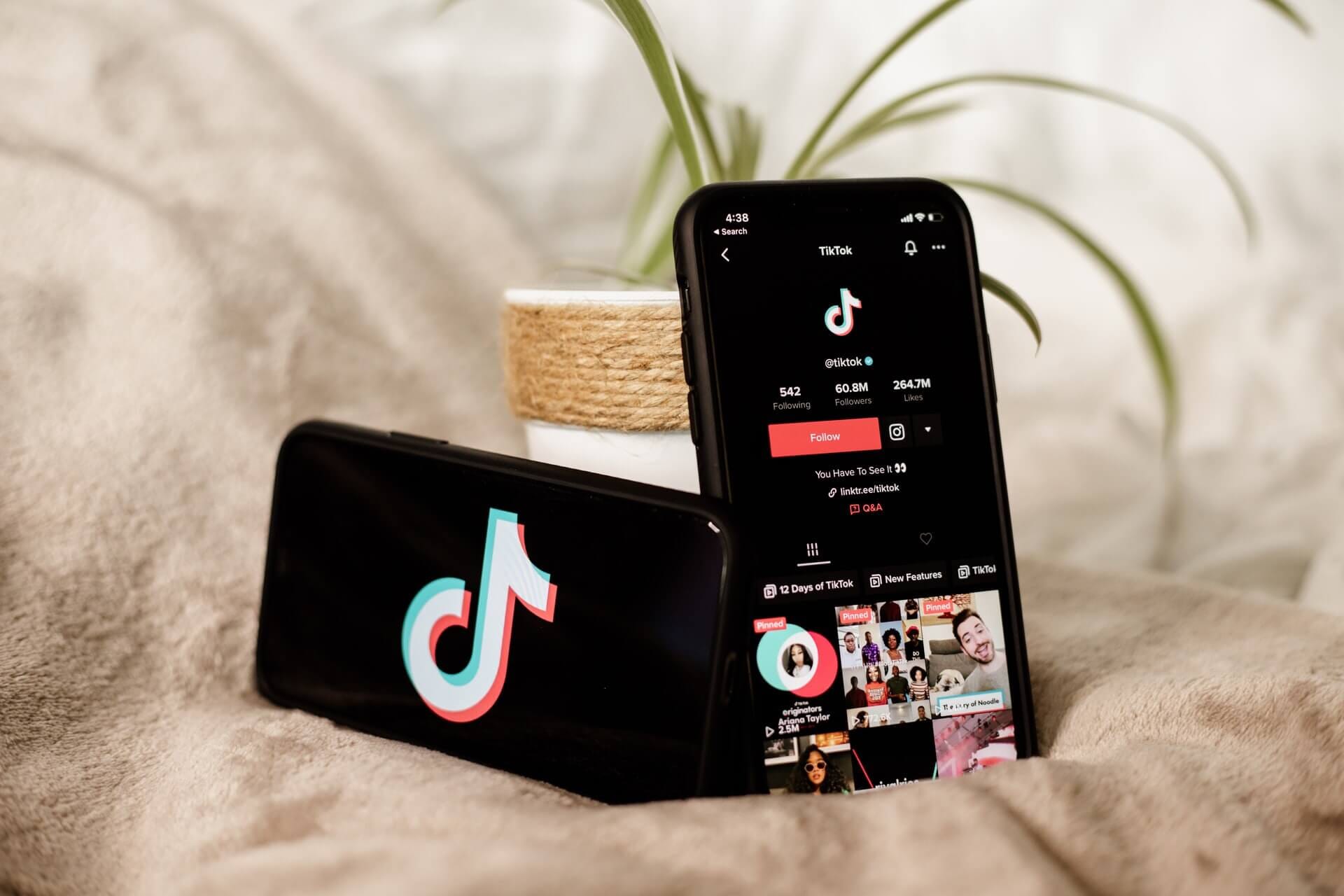 We all know that there's no exact formula for going viral on the internet. This means that even simple videos can be seen by millions of people on TikTok. In fact, some of the most popular videos on TikTok are unplanned and authentic. This platform is all about being creative, original, and having fun.
The Platform Is Built For User Engagement
TikTok is designed to be highly engaging. The vertical format and the user interface make it easy to scroll through videos quickly and hold the viewer's attention. The app also has an autoplay function, which keeps users engaged as they scroll. This makes TikTok an incredibly addictive platform and gives businesses more opportunities to have their content seen.
In addition, TikTok offers a variety of features that encourage user engagement. For example, the Duet feature allows users to record themselves alongside another video. This is a great way for businesses to collaborate with other brands or influencers on the platform. Additionally, the app uses an algorithm that personalizes content for each individual user. The home feed shows users videos they are most likely to engage with. This helps ensure that users see content that interests them and keeps them returning for more. The 'For You' page features a curated selection of videos based on the user's interests, so even an obscure individual or brand has a good chance of being seen by millions.
It Allows You to Showcase Your Brand's Story
TikTok provides businesses with a unique opportunity to show the human side of their brand. The platform is perfect for behind-the-scenes content, Q&As, and other types of videos that give users a look into your company. This helps to build trust and loyalty among your target audience.
People want to do business with companies that they feel they know and can trust. TikTok allows you to show the inner workings of your brand and the people who make it what it is. This helps build a connection with your target audience and increase brand awareness. For example, you could do a Q&A with your CEO or president, give a tour of your office, or show what goes into making your products. This type of content is relatable and helps to humanize your brand. As a result, users are more likely to remember your brand and do business with you in the future.
You Can Leverage Paid Ads
TikTok offers businesses a variety of paid advertising options. These options include In-Feed Ads, Brand Takeovers, Top View Ads, Branded Hashtag, and Branded Effects.
In-Feed Native Ads are videos that appear in users' home feeds, just like any other video. These ads are clearly labelled as 'sponsored' so that users know they are seeing an ad.
Brand Takeovers are full-screen ads that appear when users open the app. These ads are tough to ignore and are a great way to increase brand awareness.
Top View Ads are videos that appear at the top of users' home feeds. These ads are also clearly labelled as 'sponsored' so that users know they are seeing an ad.
Branded Hashtags are hashtags created by businesses and promote their products or services. When users search for that hashtag, they will see various videos from the company and other users.
Branded Effects are special effects that can be added to videos. These effects are created by businesses and help to promote their brand. When users see a video with a branded effect, they can see the name of the business that created it.
The cost of advertising on TikTok depends on various factors, such as the type of ad, the target audience, and the duration of the campaign. However, if you have the budget for it, paid advertising is a great way to increase brand awareness, and the ROI could be well worth it.
Influencer Marketing Continues to Thrive On The Platform
TikTok is a great platform for influencer marketing. Influencers on the platform have a large following of engaged users. This allows businesses to reach a wider audience and increase brand awareness.
Videos created by influencers are often relatable and personal. This helps to create a connection between the influencer and their followers. As a result, users are more likely to trust the recommendations of an influencer than they would a traditional advertisement.
When working with influencers, it's important to ensure they are a good fit for your brand. In addition, you want to make sure that their values align with your own and that they will be able to promote your products or services in a positive light. It's also important to consider the influencer's reach. An influencer with a large following is not always the best option. You want to make sure that the influencer has an engaged following of users who are interested in what you have to offer.
---
TikTok Marketing: Tips for Getting Started
Now that you know the benefits of marketing your business on TikTok, you may be wondering how to get started. Here are a few tips:
Spend time studying the app and all its features. This will help you figure out which ones would make the most sense for your strategy.

Create a list of goals for your campaign. What do you hope to achieve? Do you want to increase brand awareness? Drive traffic to your website? Increase sales?

Take time to plan out your content strategy. What kind of videos do you want to create? How often will you post?

Start small and test different content types and strategies. See what works and what doesn't. Then you can adjust your approach as needed.

Jump on trending hashtags relevant to your brand identity and keep an eye out for trending songs. You can create videos using both of these trends to help your content stand out.

Make sure your videos are high quality and offer value to users. Remember, you want to create videos people will want to watch, not just skip over.

Keep your strategy dynamic and be prepared to keep up with new trends. TikTok is constantly changing, so you'll need to be flexible to succeed.
Conclusion
TikTok may be a relatively new social media platform, but it's one that businesses shouldn't ignore. It has a large and engaged user base, making it a great place to reach potential customers. What's more, the platform is perfect for creative content and offers businesses a variety of opportunities to increase brand awareness. So, if you're not already using TikTok for marketing, now is the time to start.
For more information about how social media can drive results for your business, you can download our free social media marketing e-book.