A Guide to Using LinkedIn for Business in 2022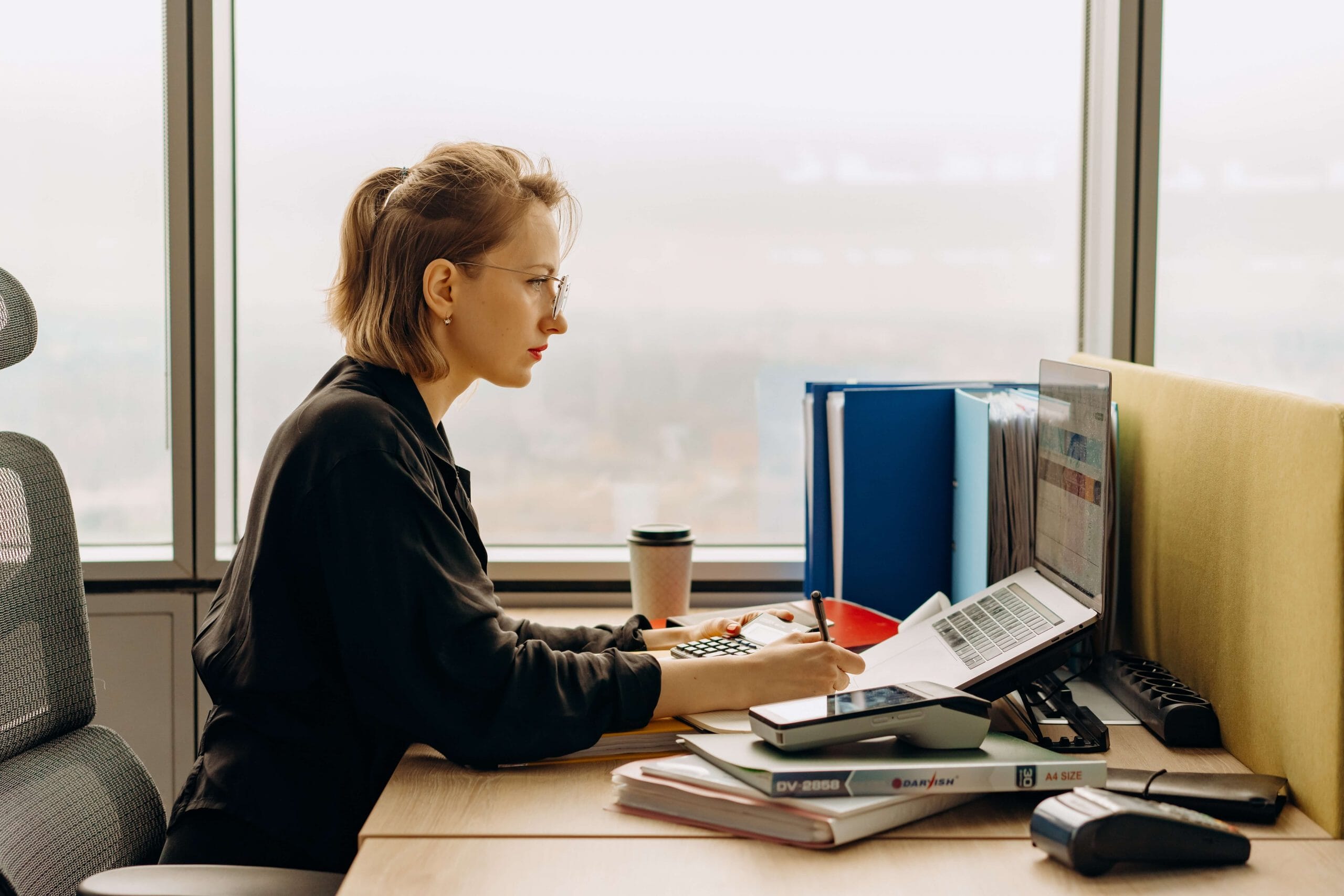 With over 774 million users, LinkedIn is one of the top platforms businesses use to connect with others globally. But how do you know if you're using LinkedIn to its fullest potential? Below we'll be providing you with what you need to know about optimizing your LinkedIn profile and content to increase the reach of your potential audience in 2022.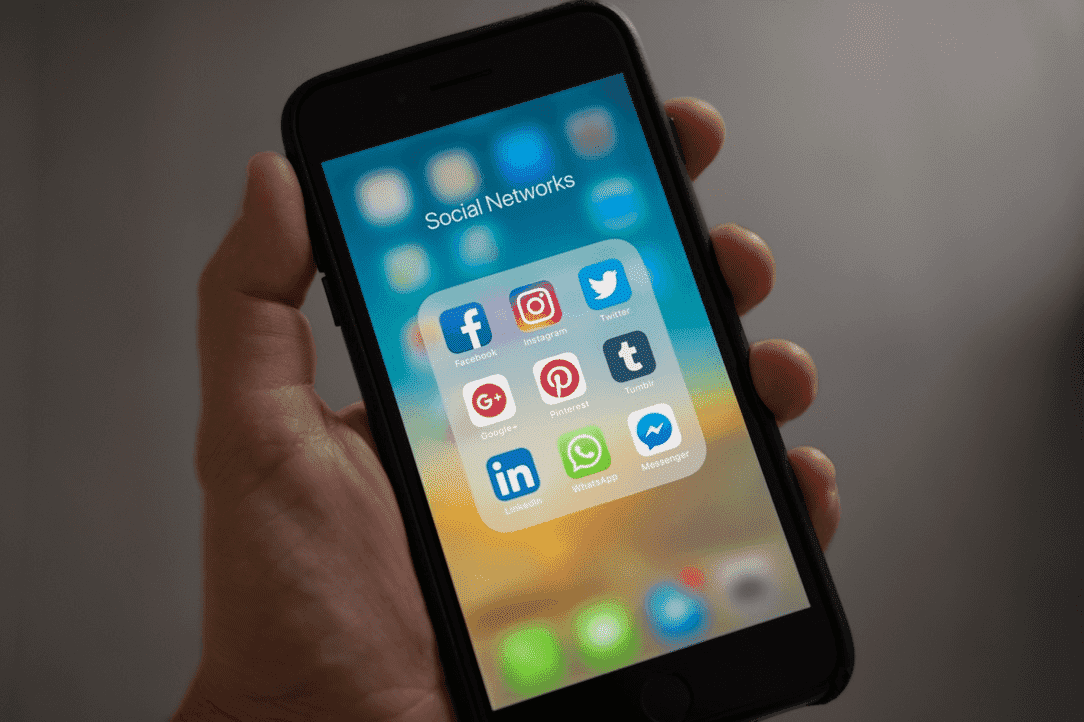 ---
Using LinkedIn to Make Connections
Many individuals use LinkedIn as a means to connect with companies to find work. But when it comes to the business side of LinkedIn, there is much more you can do to foster relationships and generate leads. For starters, LinkedIn is a great marketing tool that you can use for things like driving traffic to your website or making your brand more well known. Although Facebook or Instagram might be your go-to social media platform for marketing purposes, LinkedIn is certainly one that shouldn't be overlooked.
Not only can you use LinkedIn to make connections with possible future employees, but it is also a powerful platform to establish relations with customers and potential companies to collaborate with. Overall, LinkedIn is an incredible resource to bring about brand awareness and is the number one platform to connect with other companies. In fact, it is the world's largest professional network and brings about 227% more leads than Twitter or Facebook. However, with this said, perhaps you don't want everyone to have access to your connections. You work hard to establish these relationships and maybe, as a business, you would rather keep this part of your profile private so that competitors can't target your clients or partners.
As of 2022, you now have the ability to hide your connections from others so that they are only visible to you. You can do this by going to the upper right-hand corner of your profile and clicking on "Settings" and "Privacy." From here, click on the "Visibility" option and choose "Connections." You can specify how you'd like your information presented to the public in this section.
This is just one of many small details of LinkedIn that can have a significant impact on your business and how you can utilize this platform to the fullest. In addition to this, here are some more of the best practices for marketing your business on LinkedIn.
---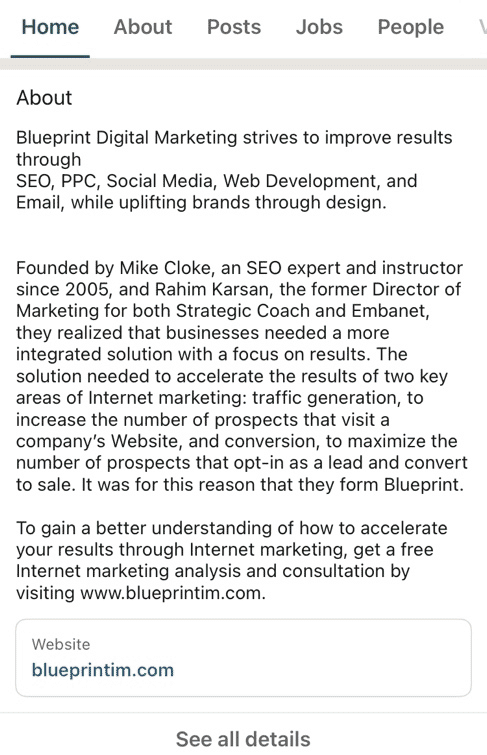 What's the Difference Between a LinkedIn Profile and LinkedIn Page?
When using LinkedIn for the first time as a business, figuring out the difference between creating your business profile and page might be somewhat confusing. When referring to your LinkedIn page, it's essentially one that's public and anyone can follow it without needing to send a request for approval.
Pages are used by businesses and allow individuals to follow and look through content as they please and can essentially be looked at as another web front for a company. You are also able to run ads on a LinkedIn Page because they are created for organizations and businesses to reach their audiences. Here is one example of how a LinkedIn page can provide enough insight so individuals will know exactly what your business is about upon first glance.
While profiles, on the other hand, are a more intimate way of connecting with others. Through profiles, you can establish connections with individuals through one-on-one conversations. Therefore, if you're a small consulting business, for example, or your work involves a more direct approach with consumers, then your profile will be what you want to focus on. However, this isn't to say that a smaller business can't still have a page. In fact, both a profile and a page can work together to improve your overall marketing. For instance, you can write on your profile that you work for your company, so that you can have the page and profile connected. So now that you know the difference between a business page and profile on LinkedIn, what about the marketing and content creation side of things? Here's what you need to know.
---
Marketing on LinkedIn By Using Hashtags
Like with any social media platform, the process of hashtag research is essential. However, there is a delicate balance when it comes to how many you use within a post, as including too many or the wrong ones can actually hurt how your content ranks. Here's how you can find the right hashtags to use throughout your content.
Start by going to the search section of LinkedIn to see what popular or relevant hashtags are available to use. You can begin by putting the hashtag symbol followed by a general word within your niche, and a list of hashtags will show up. For example, if you work in marketing, you can type that word in and see what follows. From here, you can see how often that tag is being used and how many people follow it. Although using hashtags with the highest possible following might sound like the best idea, it's actually good practice to use some lesser-known tags as well. This will help you target a more specific audience.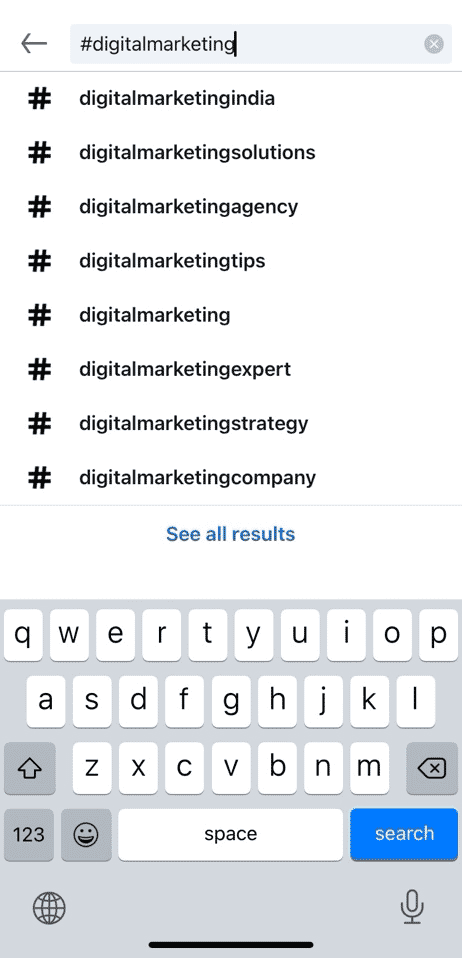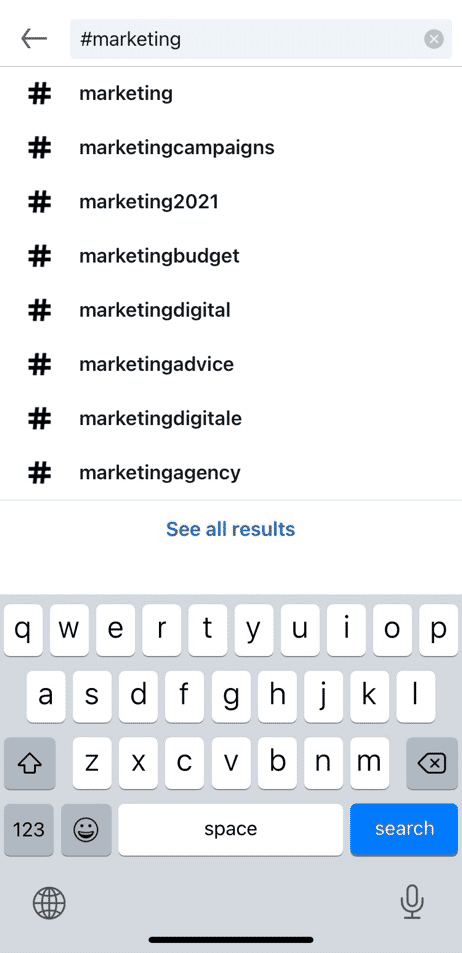 While in this hashtag section of LinkedIn, you can also go ahead and follow any hashtags you feel apply to your business, as this can help you connect with your targeted audience moving forward.
Once you've done your hashtag research for any relevant words you'd like to use within your content, you should focus on using about three to five tags within your post. When it comes to the content you're producing, you should also try for a variety of lengths and topics to keep your audience engaged. Here's what you should know about publishing content on LinkedIn.
---
Marketing on LinkedIn By Creating Showcase Pages
Although Showcase Pages were created for B2B companies to generate more leads, they are now considered helpful for anyone to develop relationships with specific audiences. By creating a Showcase Page, you can target various buyer personas by creating pages made to highlight particular products or services. This allows users to follow a showcase page without necessarily following a company's main page or its other pages. Essentially, these pages can be as specific as you'd like them to be so they can target your intended audience. Say, for instance, you're a business that offers many different products and services but find that your target audience or demographic isn't always consistent across the board. This is where Showcase Pages come in handy, as you can target the specific audience that the product or service is intended for.
To create a Showcase Page, you will need to go to the Admin tools dropdown at the top of your page and click on "Create a Showcase Page." This will allow you to create up to 10 free pages. To optimize this feature, ensure that the page follows your company's colours and themes and the name is short and sweet. You should also add any website links on your regular LinkedIn page and make sure you are staying consistent with language by using words that your audience understands.
---
Creating Content for LinkedIn
LinkedIn is one of the few social media platforms where long posts are appreciated and encouraged. Whether you want to create quick reads or longer stories, both do well. It's a good idea to find a happy medium between the two, as some of your viewers might enjoy lengthier reads while others might prefer fast-paced content. It's also recommended to have a variety of picture and video-based content. Ultimately, try your best to diversify your feed as much as possible while still representing your brand or business within each piece.
Another way to spice up your feed is by posting articles. Although other platforms, like Instagram, don't support links directly within posts, LinkedIn is the perfect place to do this. When sharing articles, they don't even need to be written by you. For instance, say you come across a piece that really connects to your small business and its beliefs, and you want to share it with your audience. It's just as simple as writing a little blurb about why the article speaks to you and adding the link within your post. This shows that you support other people's ideas, and by including a bit of additional writing, you're sharing your perspective with fellow connections.
Creating content on LinkedIn doesn't always need to consist of long articles that you've personally spent hours writing. Instead, it can be a combination of pictures, videos, blogs or shared pieces. Regardless of what you choose to post to LinkedIn, there are a few things to keep in mind. Be consistent with when you're posting, but add variety to what you're posting. Our suggestion is to approach your LinkedIn account as a way to engage your audience with a diversified, ever-changing feed, but to be consistent when you post. This doesn't mean you need to be posting every single day like other platforms might require you to. However, it means that if you decide on certain days to post, it's best to stick to them. These two things together will allow your audience to feel continued connection and captivation.
---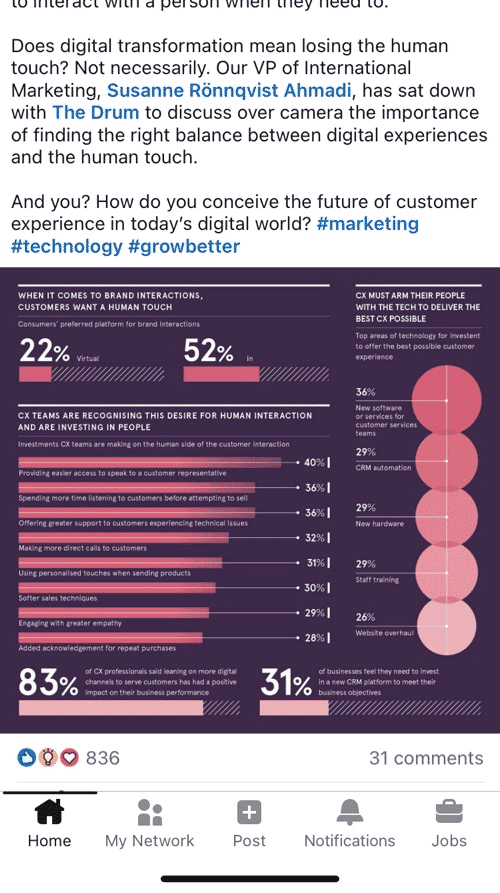 Best Practices for LinkedIn Business
As previously mentioned, the content you create for LinkedIn can be very different from what you might post on other socials. To take it one step further, certain practices can help with the success of your content. For instance, adding images of real people, whether it's you, your clients, your employees, etc., goes a long way. This shows that your brand is people-orientated and approachable. In addition, it adds another level to your content that ultimately allows others to feel more connected with your company as a result of the face or faces before them.
Along with adding images comes the content itself. It's best to make the writing personable and engaging. You want your audience to feel like they can relate to what you're saying. Whether it's an opinion piece on the pros and cons of working from home or how the workforce is changing as a result of the pandemic, now is as good a time as ever to create content that's real. Although LinkedIn is a more professional platform than Instagram or Twitter, it doesn't mean you can't still make content that will start conversations. In fact, you should almost look at LinkedIn as a platform that allows you to dig deeper with your content rather than posting for the aesthetic alone. Here is an example of a post that HubSpot made that talks about the impact that working from home can have on physical interactions with other people. Although it does include a picture, the overall concept of this post will increase engagement rates and this is reflected through the conversation in the comments.
This brings us to our next best practice, which is covering industry-related topics. Similar to the example given above, but taking it one step further. Of course, you can create content around topics that are universally talked about. However, if you want to connect with your specific audience, you can target topics related to your industry. Why has Digital Marketing become so much more prevalent as of late? How has the state of the world affected this particular industry?
On top of posting regularly to stay connected with your audience, it's also important to be consistent with commenting back. If people take the time to comment on your post, it's always a good idea to show your appreciation and comment back.
---
Engaging With Your Audience Through Polls
Because LinkedIn is a platform intended to be used to connect on a professional level, the ability to interact with other users is approached a bit differently. By creating polls, you can effortlessly engage with your audience and allow their voices to be heard. Whether you'd like to use polls to ask fun questions that you'd like other people's opinions on or more genuine questions like what content they prefer seeing, utilizing this feature is wise. You can do this by clicking on the option to "Create a New Post" and selecting "Create a Poll." From here, you can input your questions and the answers you'd like people to choose from and the duration of how long the poll will be live.
---
Boosting Brand Awareness
Now that you know what kind of content you can focus on creating for LinkedIn, you should take a few important steps to optimize your profile. For starters, you can customize your public URL to have it cleaner and more easily recognized by your audience. You can do this by going onto your "View Profile" and then "Edit Public Profile and URL," and you can get rid of the numbers at the end, so it has a cleaner look. Here's what you should see at this point.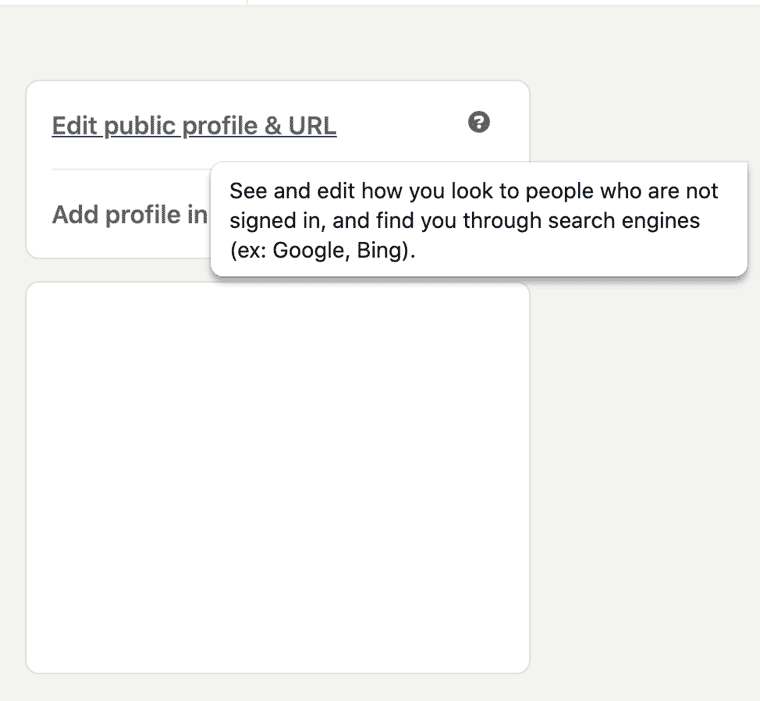 You can also change it so that it fits with your website name or other social media platforms so they're all connected. The next thing you can change is your profile and background image. You can use these sections to showcase your brand or business more effectively.
When it comes to maximizing SEO it is just as important to consider it within your profile as it is to add keywords to your actual content. For example, adding specific niche-related keywords to the summary or work experience section of your profile can boost your chances of being seen by more people.
Although Amazon is already an extremely well-known company, the way this description is written is a perfect example of keywords integrated in a natural and effective way.
Conclusion
Therefore, before creating content, it's a good idea to take a look through your profile and ensure you're using keywords so that you can easily be found. Optimizing your profile is a great way to connect with others, whether you're a business on LinkedIn or an individual. For instance, by saying where you work, your job title or company niche, you can connect with others who do similar work or are looking for people within those fields. When creating your profile or page, ensure you're taking advantage of every section of it to fully optimize your content moving forward.
To learn more about optimizing your social media platforms, download the complete social media marketing e-book.