How to Find Trending Music for Instagram Reels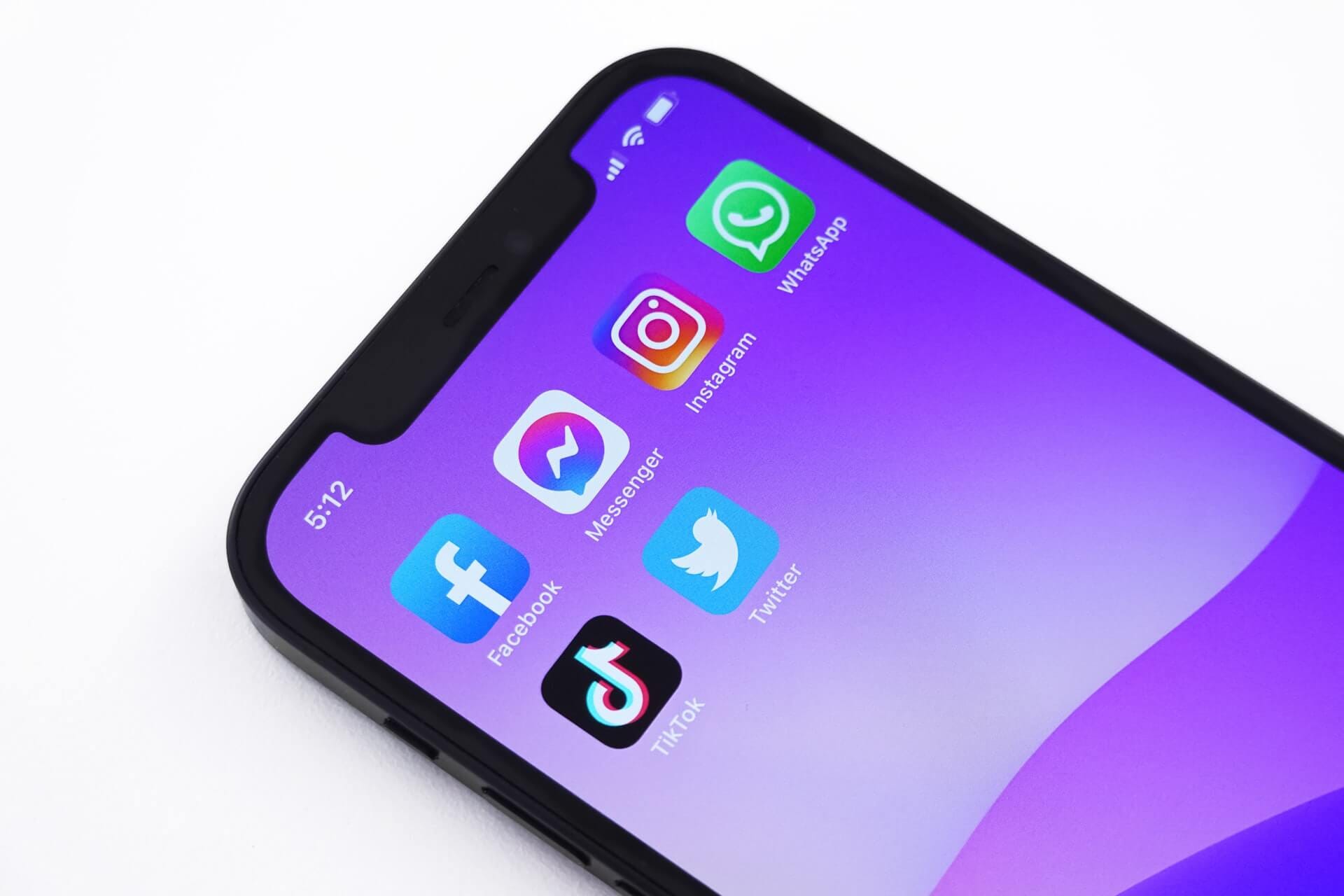 It's safe to say the newest addition of Instagram Reels was inspired by the success of TikTok's minute-long videos. These two platforms have become very closely connected in terms of trending sounds, and what is popular on one will typically transfer to the other.
Instagram Reels were implemented so that individuals could create short videos to engage with other users. With the combination of Instagram Reels, Lives and IGTV, there are more ways now than ever to grow your audience.
Reels specifically allow your content to be seen by many more people than your Instagram pictures might. Particularly, if your profile is public, it is much easier for your Reels to end up on the Explore Page. If you create content that's applicable to both pictures and videos, Instagram Reels may be the best way to diversify your profile and increase your overall engagement levels.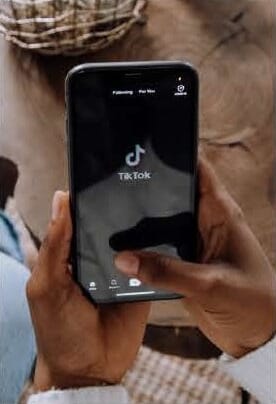 With all that said, here's what you need to know about catching trends, specifically when it comes to trending sounds!
How Do You Use Instagram Reels?
You can now create a Reel by going into the same section of Instagram that you would upload Stories or start Lives. Once you click on this button, Instagram will give you various editing tools, such as Effects, Audios and Speed to customize your video as much as you'd like. You have many options for recording your Reels, and you can do it all at once or upload videos from your phone's gallery.
These Reels can be as creative and engaging as you want them to be. When your video is finished, you can share it with your friends (if you have a private account) or all of Instagram (if you have a public account). However, we recommend turning your Instagram account to Public mode to reach a wider audience. When going through your Explore Page on Instagram, you will likely find many other people's Reels to look through for reference. This is what you will be striving for when making your account Public, as your videos just might be seen by thousands of people, if not more, through this Explore Page.
Reels can be a great way to increase your following or grow your audience due to this. Because people don't need to be following your account to see them, you can ultimately draw users to your profile this way.
But before you can do any of this, you might be asking yourselves, "how do I know what kind of content to create?"
TikTok has proven to have a significant influence on Instagram content. Many trends we see on TikTok end up on Instagram in one form or another. But not all TikTok trends translate to Instagram perfectly (which, if we're honest, isn't necessarily a bad thing).
You might be wondering how you can decide what the best trend would be for you to hop on. By looking through trending sounds on both platforms, you can better understand the path you want to take for your content
Using TikTok to Find Trending Sounds
Accessing Trending Sounds is one of the best ways to gain traction on any Instagram Reel or TikTok. According to many people's experiences, content that is already trending through TikTok will likely gain popularity on Instagram, too. As of right now, TikTok is the most influential social media platform for music and sounds, so it's a definitely a smart idea to access TikTok to learn more about improving the performance of your other socials.
It will likely come as no surprise that TikTok is our first recommendation for finding trending music and sounds. When looking through this app, you will need to go to TikTok's Discover Page. From here, you will see sections labelled "Top," "Users," "Videos," "Sounds," and "Hashtags." To find the best trends, you can go ahead and browse through both the "Top" and "Sounds" sections provided.
Here, you will see all of the top sounds listed, along with how often they are used. When creating content, it's essential to keep in mind what is trending and what could become popular. By clicking on specific songs that are trending, you can see all of the different videos that people are creating when using that particular song.
For instance, if you see that a prominent artist has just released a new album, it's probably safe to assume that at least one of the songs from that track will start trending. Therefore, it's possible even to be one of the first to create a video using that sound in some instances. This could ultimately result in you being the one who starts a trend.
Particularly, if you can do this and bring that trend to Instagram Reels before anyone else, then others can use your original sound. Also, since you're the trendsetter in this situation, many more people will see your content. This could lead to a higher audience engagement rate, which will likely lead more people to your profile.
Ultimately, if you want to catch trends right away or even be the one to start them, it's essential to stay up-to-date and knowledgeable about different music or sounds of the time.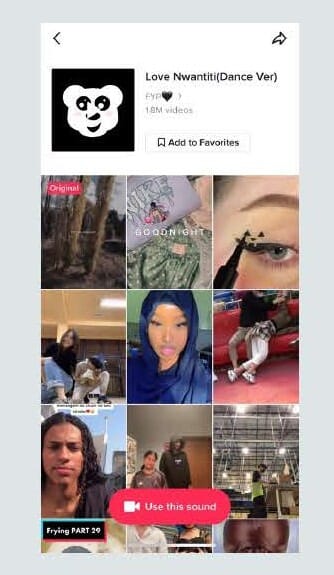 ---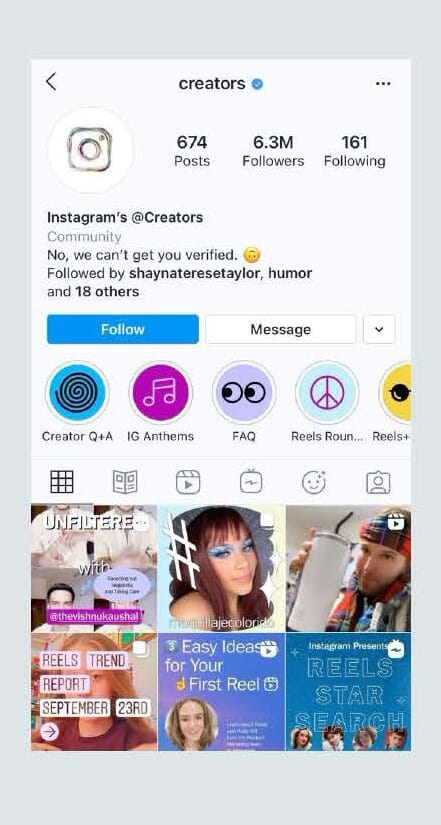 Finding Trending Music Through Instagram:
Another way to find trending music is by simply taking straight to Instagram to find the most popular sounds for your Instagram Reels. To see the available music options, you will start by clicking on the "Reels" section of Instagram in the same area you would upload "Stories" or start "Lives." From here, you will see recommended songs based on the currently trending songs on Instagram. This will essentially help with brainstorming ideas, and for many, this is the foundation for content creation.
While looking through music suggestions, it is always good to take notes and do as much research as you can. Then, look through and see what others might be doing with these sounds and begin to create your own unique content. Many people choose to create playlists based on these songs to access them whenever they need them. Listening to the songs and genuinely hearing them for their lyricism, rhythm, beat, etc., can spark creativity for many people. But, remember, if you want others to feel inspired by your content, you need to find that inspiration for yourself first. For many, this comes through developing content based on the music they hear.
Prime examples of this are the countless TikTok dances we see on our "For You" pages. Dances or challenges that have been specifically based around certain songs often have great success trending on TikTok. However, just because a song might be associated with a particular dance, doesn't mean you can't still use that sound and create your own content from it! In fact, it could very well be a wise decision to go this route instead!! By putting a trending song in front of an audience that already associates it with one thing, and offering new content instead, you could be demonstrating that the song holds greater possibilities than a single dance alone.
To find trending music, you can also look through your feed and see how certain content performs. From here, you can discover which sounds are most popular and develop your unique content by analyzing the engagement of other posts.
Another little tip we have for creating trending Instagram Reels content would actually be going to Instagram and following the "Creators" pages. By looking through the Instagram Creators and TikTok Creators accounts, you can stay informed on all of the trends, whether it's content or sounds. You are also pretty well guaranteed to learn a thing or two about creating content in general, so it definitely wouldn't hurt to give these pages (or ones like them) a follow!
Conclusion
It's essential to keep in mind that even if you are hopping on a trend (whether through Instagram, TikTok, YouTube, etc.), you are still making it your own. As content creators of the social media world, it's essential never to lose sight of your creativity and what you have to offer that's unique to you!
Music connects us in daily life and greatly influences how we can connect through social media. The songs and sounds that trend on TikTok are perfect examples of this. By following these trends and using these sounds in Instagram Reels, you might be surprised by how much traction your content gains. In many cases, short and sweet video content tends to do even better than pictures. When it comes to building your Instagram profile, having a combination of pictures and videos will provide viewers with the variety many people prefer.
To learn more about how to optimize your social media and online platforms, download the complete social media marketing e-book for businesses.