How to Get More Views on YouTube For Your Business in 2022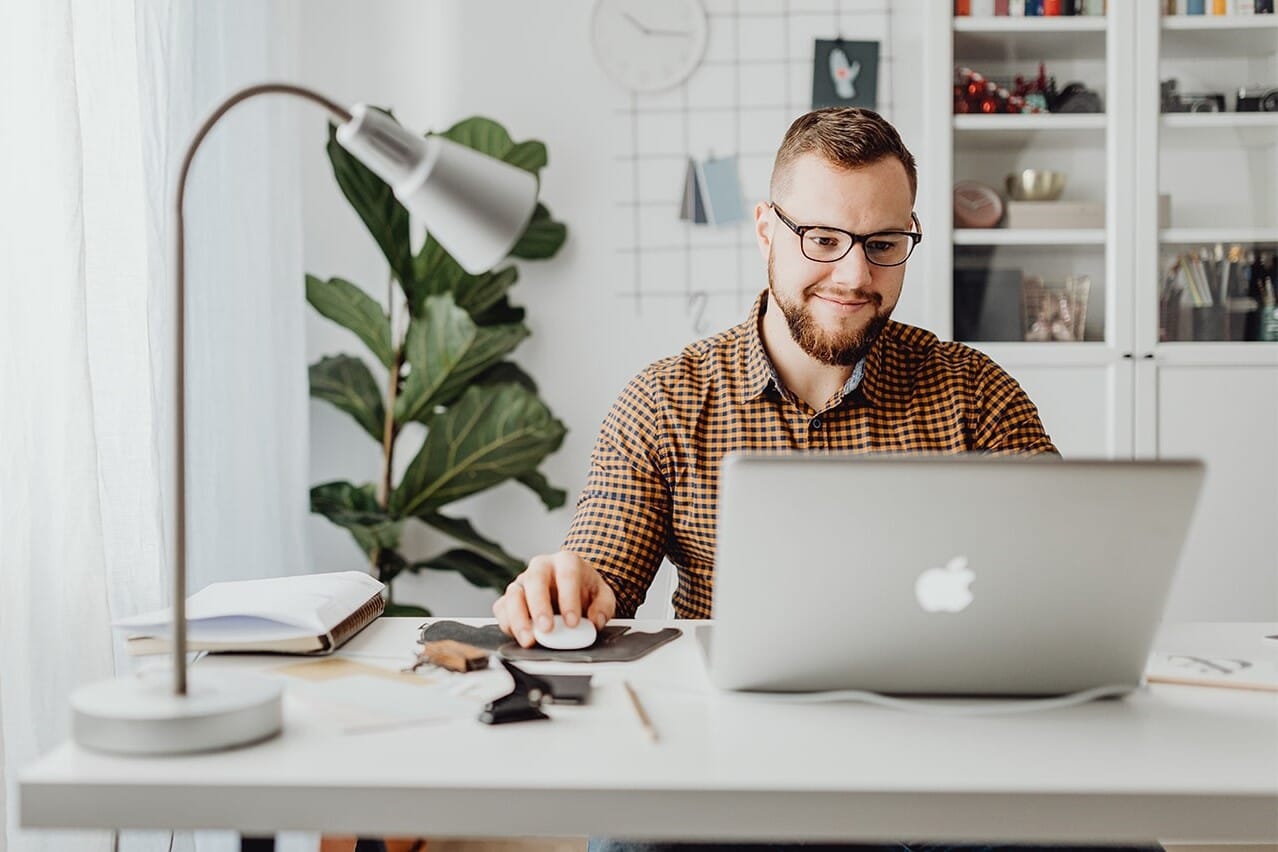 YouTube is a platform with many proven ways to succeed. Whether you're looking to increase your subscriber count, average view duration time, exposure, or ad revenue, there are a handful of best practices that you can keep in mind to help with the success of your channel. But to achieve all of these things, you'll need to get views first. So how can you ensure that people will be viewing your content in 2022? Below, we'll provide you with a guide to getting more views on your YouTube channel to help with the success of your brand or business.
YouTube Best Practices For 2022
Whether you're new to YouTube or have been on it for a while, there are certain things you should keep in mind as you create video content in 2022. First is understanding the significant impact that YouTube can have on your business. A video can gain substantial traction, and suddenly, you have thousands of eyes viewing your content based on something they've searched. Because of this, it's very easy to find your audience on YouTube.  Now let's take a deeper dive into some of the best practices for getting more views on your videos.
1. Ensure Your Profile Is Optimized
Before talking about what you should be doing for your actual videos, it's best to ensure the basic fundamentals of your YouTube account are as they should be. For example, it's wise to ensure that your business is represented accurately across your channel. This includes the channel art, description, details, links, etc. It's essential to make sure that when people go to your channel, all the correct and up-to-date information is available. It's also wise to keep consistent with your branding in terms of colour or design so that all of your platforms and socials are cohesive. Really take some time to clearly identify your contact information and the "About" section. Not only is this very beneficial for your subscribers (or future ones) but also for any brands that may want to get in touch with you for inquiries or collaborations.
2. Ensure Your Niche is Specific and Clear Enough
When creating a YouTube channel, it's best to ensure that you've established a niche to present yourself in a way that clearly identifies what your content will be about. Not only does this make YouTube happy, but it also allows you to draw in subscribers that are interested in your content. If you're an established business, then chances are, you already know what niche or category of content would make the most sense for you to produce. However, if you're just starting out or aren't quite set on your goals or business focus, it will benefit you greatly to establish a niche before creating too much content on your YouTube channel. For example, if people are subscribing to your channel because they're really interested in watching videos where you showcase different recipes, then that's what they'll want to see moving forward. Of course, say you want to expand your page within the realm of health and show some exercises you enjoy doing or other related content, then your audience will probably like to have a little bit of diversity. Therefore, you might not be classified as a "healthy recipes page," but rather a "health and wellness" channel instead. Simply put, you don't need to confine yourself to a box or feel like there's no room for growth.
However, if people subscribe to your channel for one thing, and you start showcasing completely unrelated content, it will likely not be very well received. It is all about establishing a niche so that you can naturally find your targeted audience. While it's good to spice things up a bit and not always show the same thing repeatedly on your YouTube channel, it's still good to remain consistent with your branding or image. Simply finding a happy medium will allow your audience to know what to expect while also remaining intrigued and excited for new content every week. This is why it's wise to establish a digital marketing strategy beforehand to be aware of your goals moving forward.
3. Make Sure You've Done Your Research
While it's nice to be spontaneous at times and create content if and when you feel inspired to do so, it's important to also do research to ensure you're prepared and are making the most out of your videos. By doing a little bit of research before beginning to create any content, you can be sure that you will not only be spending your time wisely but that you can optimize it to reach its intended audience. For instance, if you're creating content to teach your viewers best practices for SEO research or optimizing their websites, then it's a good idea to the search bar of YouTube and type in keywords for those given subjects. Keep in mind that second only to Google, YouTube is the world's leading search engine, so ensure you're utilizing that.
Begin to type in any related words, and you will instantly see all of the top questions or phrases that viewers would be searching for. Take a look through the top videos for topics you're interested in creating content around and see what they're doing well or what you think could be done better. Really spend some time here studying other creators and what their subscribers or viewers have to say in the comments. Take note of their style of video creation, keywords they've used, their titles, thumbnails, etc.
To take it one step further within your research stage, you can also use a tool like Google Keyword Planner, input those keywords or phrases and see what related topics it can find. By having all of this information, you can then implement it into your metadata, which would be sections of your videos like tags, the description, title, subtitles, and more.
Although it might be exciting to jump right into video creation, to get more views for your business on YouTube in 2022, it's imperative to do at least a little bit of research. Remember to draw on information that is already easily accessible! This will make your content creation process much easier and will help to optimize your content significantly.
4. Put Your Research To Good Use
When it comes time to implement these keywords into your video, remember that there are various places you can do so. During your research stage, you would have studied other popular videos within your niche to see what they were doing well. Now it's time to implement your strategy and keywords into videos of your own. Although it's important to still show originality and create your own content, you can absolutely work off topics or general ideas of your competitor's videos. In fact, because YouTube wants people to stay on their platform for a long time, you might just be put into a queue or recommended after similar popular videos if you use your keywords right. Finally, ensure that you've really implemented your keywords effectively into your title, description, tags, etc., by seeing how others have successfully done so. This is why the research stage is so important!
5. Create Attention-Grabbing Thumbnails
To preface this next point, we're not talking about clickbait. Although it works for some people to get lots of views, there are also many ways you can create a YouTube thumbnail that piques interest without being disingenuous about it. So, instead, try to approach it as a little snippet of what your audience can expect from your video while making it captivating and allowing individuals to feel a sense of curiosity. When it comes to creating thumbnails for a business or brand that's already well established, it might be a good idea to stick with your branding image or colours or establish a consistent tone across your channel. This will help viewers easily recognize that it's your videos when they see them pop up on their homepage. Ensure that your copy is concise, clear, and easy enough to read, even on a thumbnail that's viewed via mobile. Use bright, attractive colours and ensure the copy and image are cohesive. You don't want a thumbnail image that is disjointed from what the video's title is. It's important to try your best to find the sweet spot where you evoke curiosity without confusion. Here's an example of a YouTuber who creates content within the health and fitness niche and his thumbnails not only represent this, but also show a glimpse into how he uses humour throughout his videos. This is a solid example of how thumbnails can be creative and make an audience feel curious, while still being in line with the brand, image and content.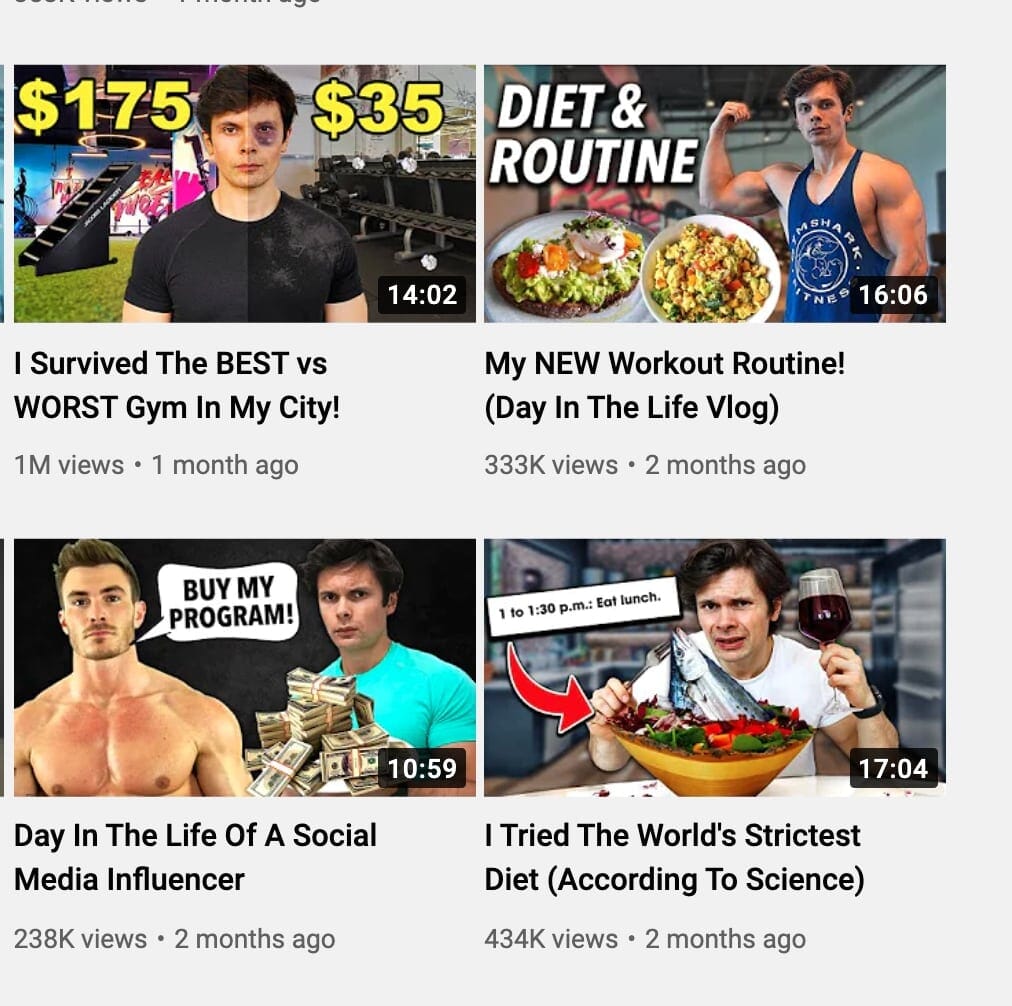 There are many platforms you can use to create thumbnails with the proper dimensions, from Canva to Adobe and more. Take a look around and see which software or website you find the most effective, and remember to have fun with the creation process!
6. Build a Community
It might go without saying that one of the main goals of starting a YouTube channel and consistently creating content is establishing a community and connecting with others worldwide. But it takes more than simply posting a video and forgetting about doing anything else. As your subscriber count grows, you will likely see that you'll also be getting more comments and interactions. This is what's known as "audience engagement." To really connect with your audience, it's important to approach it like you would a relationship. Take the time to respond to what people have said, comment yourself to get conversations going, etc. You can even run contests or give thanks to your viewers in some way for being there and supporting your work. You may also benefit from asking your audience what they would like to see next. Use their feedback or recommendations as a guide on how to approach your content moving forward.
You could also benefit from including or even promoting your other social media channels to continue building a community. Allowing individuals to follow your content elsewhere provides you more exposure and allows them to gain an even stronger connection with you as an individual, brand or business.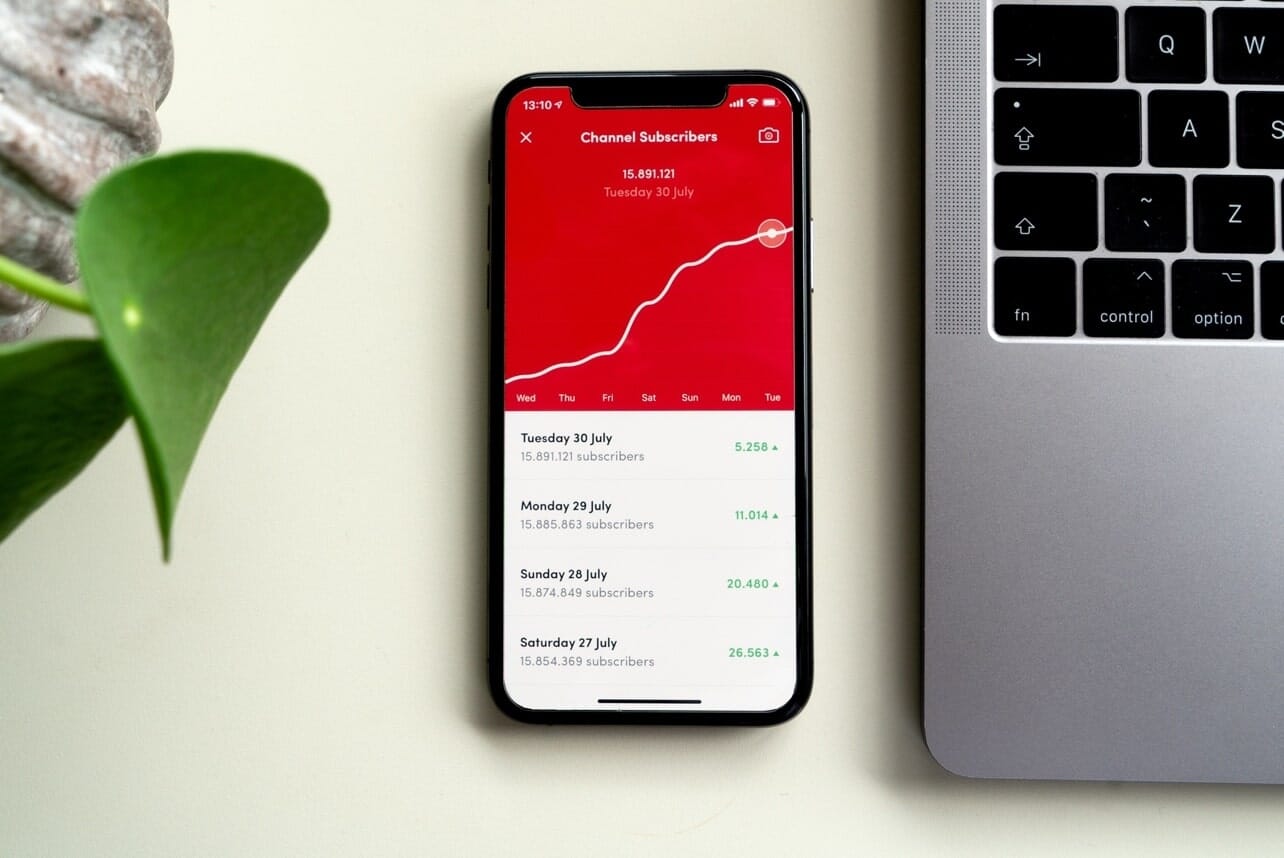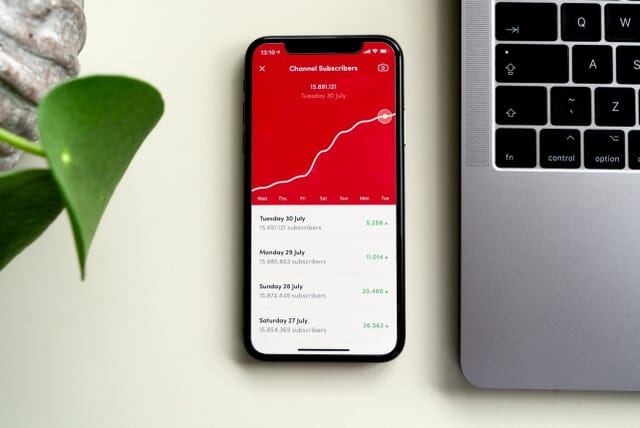 7. Create Playlists For More Views
By creating playlists on YouTube, you ultimately direct your viewers from one video to the next with ease. If someone enjoys one video of yours and you have more in the same playlist, it will be incredibly easy for them to find and shows YouTube that you have many videos within that category. This will, once again, allow your videos to be pushed out with related content that other YouTubers create.
Here's an example of how "The Tonight Show Starring Jimmy Fallon" uses playlists to organize content.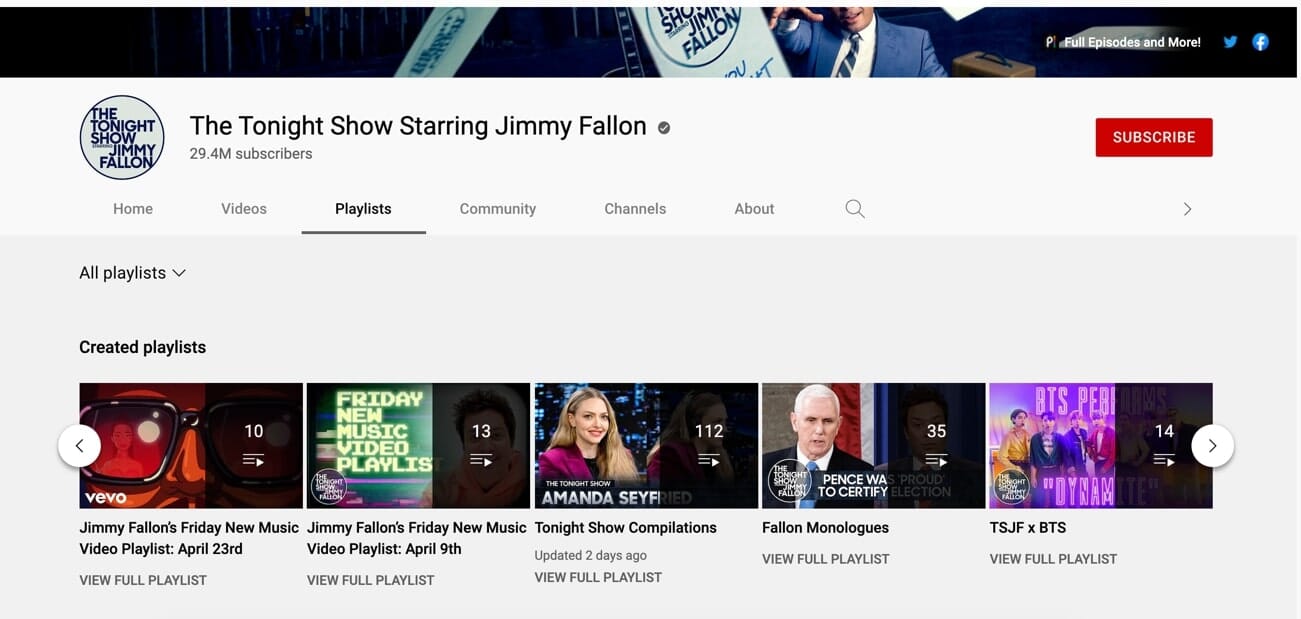 If, for example, people star watching one of his monologues, then that playlist of 35 videos will automatically continue playing. This not only helps audiences find what they're looking for if they were to go to this profile, for but will continue to show them similar content to what they're already interested in, which will keep them on the platform longer.
8. Adding End Screens and Video Cards
Similar to creating playlists, adding end cards allows viewers to click from one video to the next with ease. End screens, video cards and playlists are your way of directing traffic back to your own content. Otherwise, it's likely that related content created by someone else will be recommended instead. Video cards are what you would see pop up throughout a video that will direct you elsewhere. Typically, video cards are placed at points throughout a video where you might see your viewers tend to leave. Your Average View Duration indicates when your audience tends to stop watching your content and will be the same time in your video where you would place a video card. You want to ensure that you're approaching these cards as helpful and timely, rather than spammy. No one likes watching a video with endless popups, so just be mindful of this when choosing to add video cards to your YouTube videos.
On the other hand, an end screen provides viewers with a visual CTA (Call To Action) that is quick and effective. If you're not adding end screens, then you're missing out on a great opportunity to redirect more views to other videos. Although these are simple ways of getting more views to your YouTube channel, they are very effective when done right, so ensure you're using these tools to your advantage. Here's an example of a content creator who has added two CTAs at the end of her video, one being "Subscribe" and the other is a similar video of hers to the one below.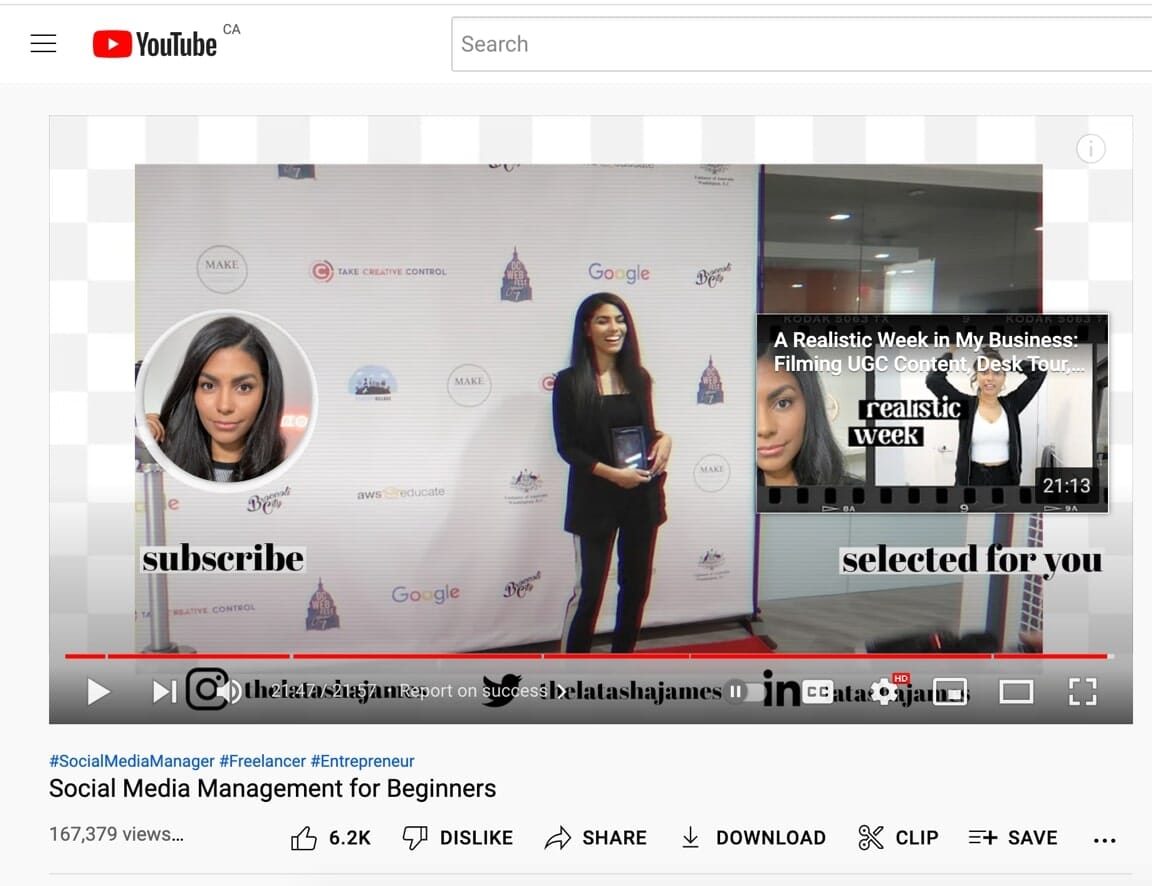 You can also treat the end screens as a final reminder for your viewers to take further action, while also making it easy for them to do so.
There are many other ways you can optimize your YouTube channel in 2022, and these are the top ways you can actively bring in more views for your videos. Before getting started on your YouTube journey, ensure that you have established goals and created a strategy. What do you hope to achieve through creating YouTube videos? Do you want to establish more relationships across all social media channels? Increase brand awareness? Get more views?
Conclusion
It's important that you have these aspects established before starting so that you can observe your KPIs (Key Performance Indicators) to see where changes would need to be made or which aspects are playing a role in your success. By studying other people's content and (once you have enough data to draw from) your own, you can move forward on YouTube knowing that you're doing everything you can to increase your views.
To learn more about optimizing your social media channels for your business in 2022, download our free social media marketing e-book today.