How to Run an Instagram Audit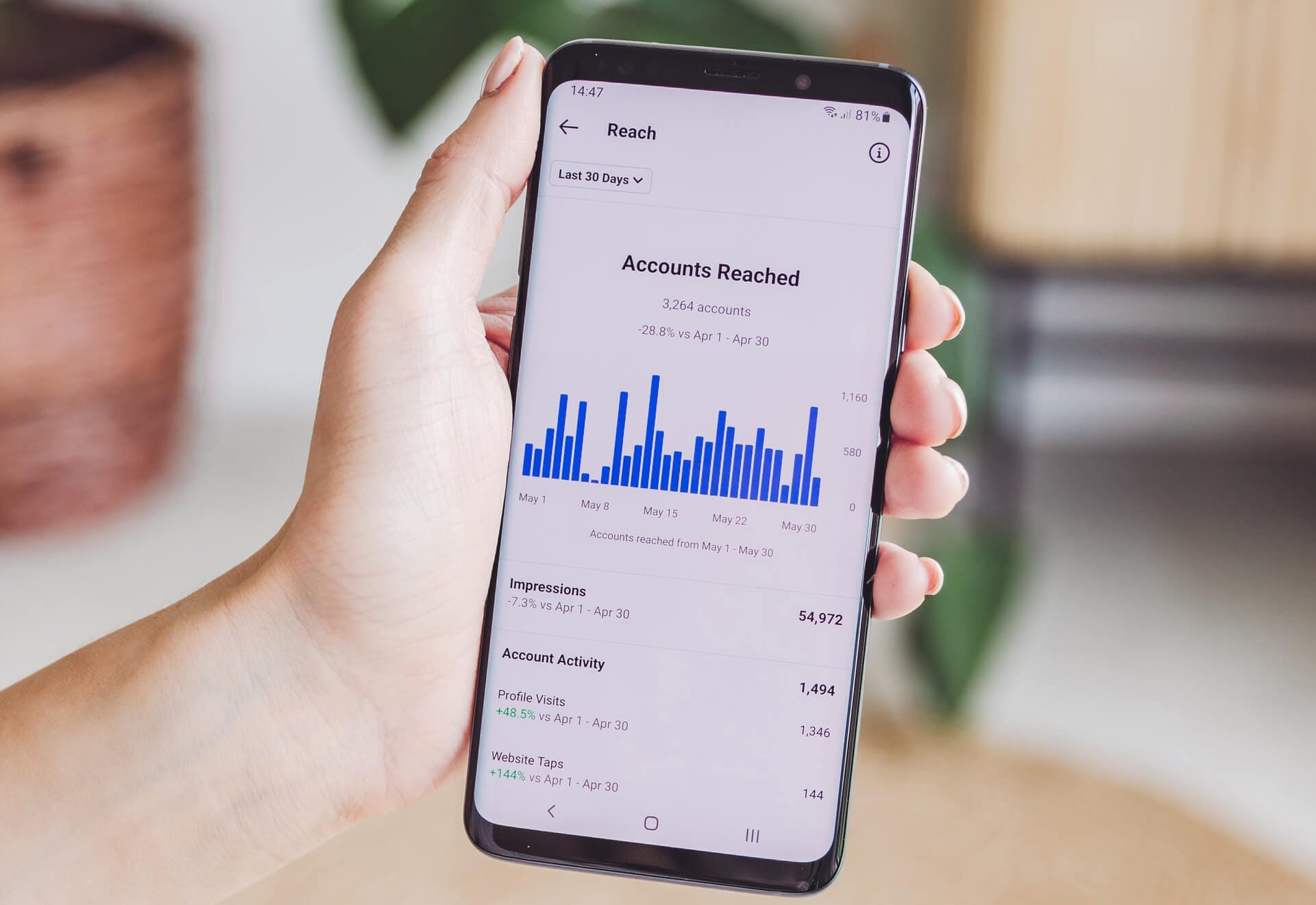 Are you using Instagram for your business but aren't sure if you're fully utilizing everything it has to offer? By running an Instagram audit, you are able to effectively examine analytics to see if your goals are being met. This allows you to see your account's data and how viewers are interacting to see what's working and what could be improved. Below, we'll be providing you with a step-by-step of how to run an Instagram audit and why they're so beneficial to do.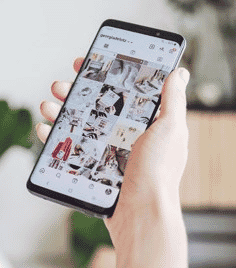 ---
Start By Establishing Your Goals and KPIs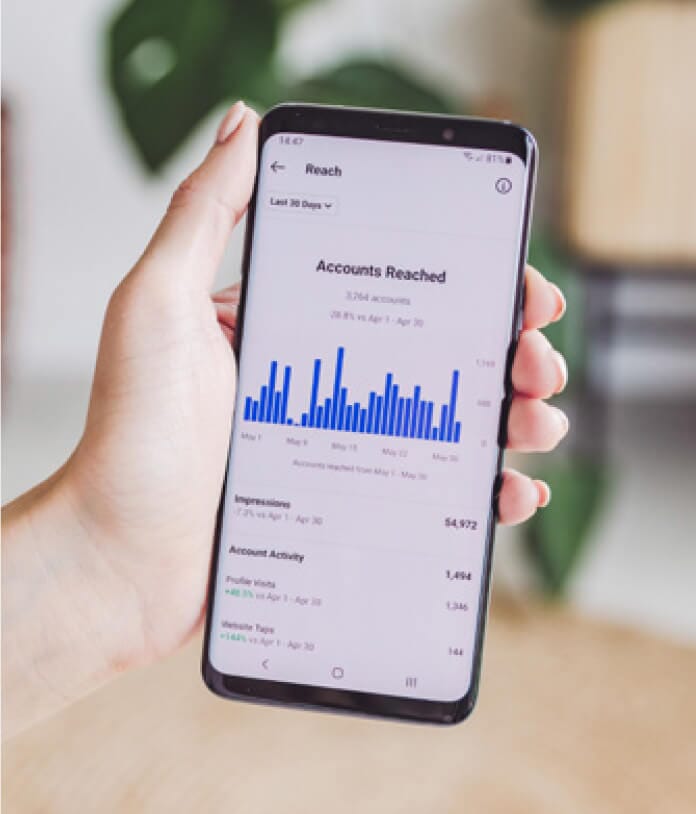 Before you can analyze any sort of data, you will first need to establish what goals you're trying to meet. Key Performance Indicators, also known as KPIs, measure a business's long- term goals. This refers to any sort of achievements or goals that you'd like to hit and frequently are compared to other businesses within the same field. This is done to determine quantifiable performance measures and allows you and your team to gauge how you're doing over time.
When it comes to using Instagram for your business, you essentially want to ensure this account's activity aligns with the marketing goals you've set. Maybe you'd like to focus on increasing your follower growth, traffic, engagement, etc. You can also very well determine different KPIs for multiple campaigns and figure out which one you'd like to focus on in each Instagram Audit so you can know what you're looking for.
As social media is very commonly used to bring further awareness of businesses to the public and establish relationships, what's happening on Instagram should align with your business goals in general.
For example, your business Instagram account should be treated as another platform representing your business. Therefore, it's best to be consistent across all fronts with things like your branding, colour scheme, and so on. Say, for instance, you've set a goal in mind to put out 5 Instagram posts a week. However, when it comes to the end of the week, you're rushing to get the last one done. Maybe you're putting content out just to meet the goal of 5 posts a week, but the imaging and branding are not consistent. This is where analytics come into play as you can see which posts perform better, and it might actually be more effective for you to make 2 to 3 excellent posts a week rather than 5 not-so-great ones. Whether you want to measure your follower count, likes, comments, overall engagement rate, ect., these are all things you can keep track of to ensure they're reaching the intended goals you've set in place.
---
Check Your Profile: Tone, Branding and Quality
As previously mentioned, it's important to ensure that your branding is consistent across all fronts. When creating content for your Instagram profile, you should consider that all colours are cohesive. It's a good idea to make your Instagram posts an extension of your website or others socials, so that people will be able to recognize it's you when viewing your content on their feed. This also goes hand in hand with the style of the content you create and the language you use. If you're a business or brand, it's best to be consistent with these aspects, even if the content you create changes from videos to pictures to carousels. If your business has a specific branding guideline that it follows, then make sure your Instagram is in line with this.
If, for instance, your company is rather large and you're across different countries or markets, then you can always have multiple Instagram accounts that are specific to each but are overall still cohesive with your branding image.
Then there's the quality of your content. Are your videos or images being posted in high-resolution, or do they look blurry? If the quality is not up to par, then it could negatively impact how people view your brand in general. Ideally, for Instagram, you should be looking at images that are 1080 x 1080 pixels. Therefore, if you're doing any content design work elsewhere, it's best to keep these dimensions in mind.
This content creator's account is an excellent example of establishing a tone or colour scheme and being consistent with it. Although she hasn't necessarily created a grid pattern for her posts, they are all cohesive and look like they belong together because of the colours used. You can also see from her highlighted stories that these are the colours of her branding and are all integrated somehow throughout her posts.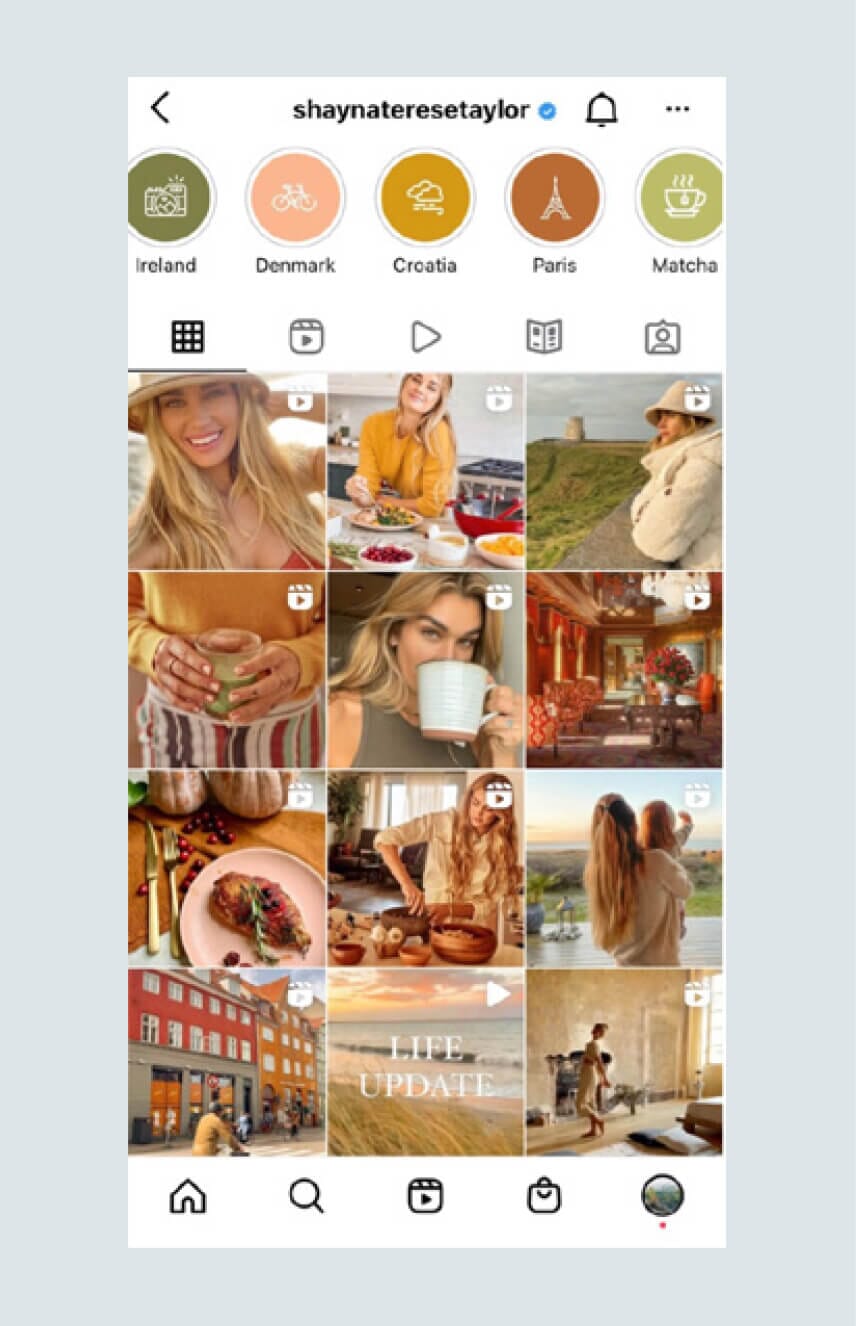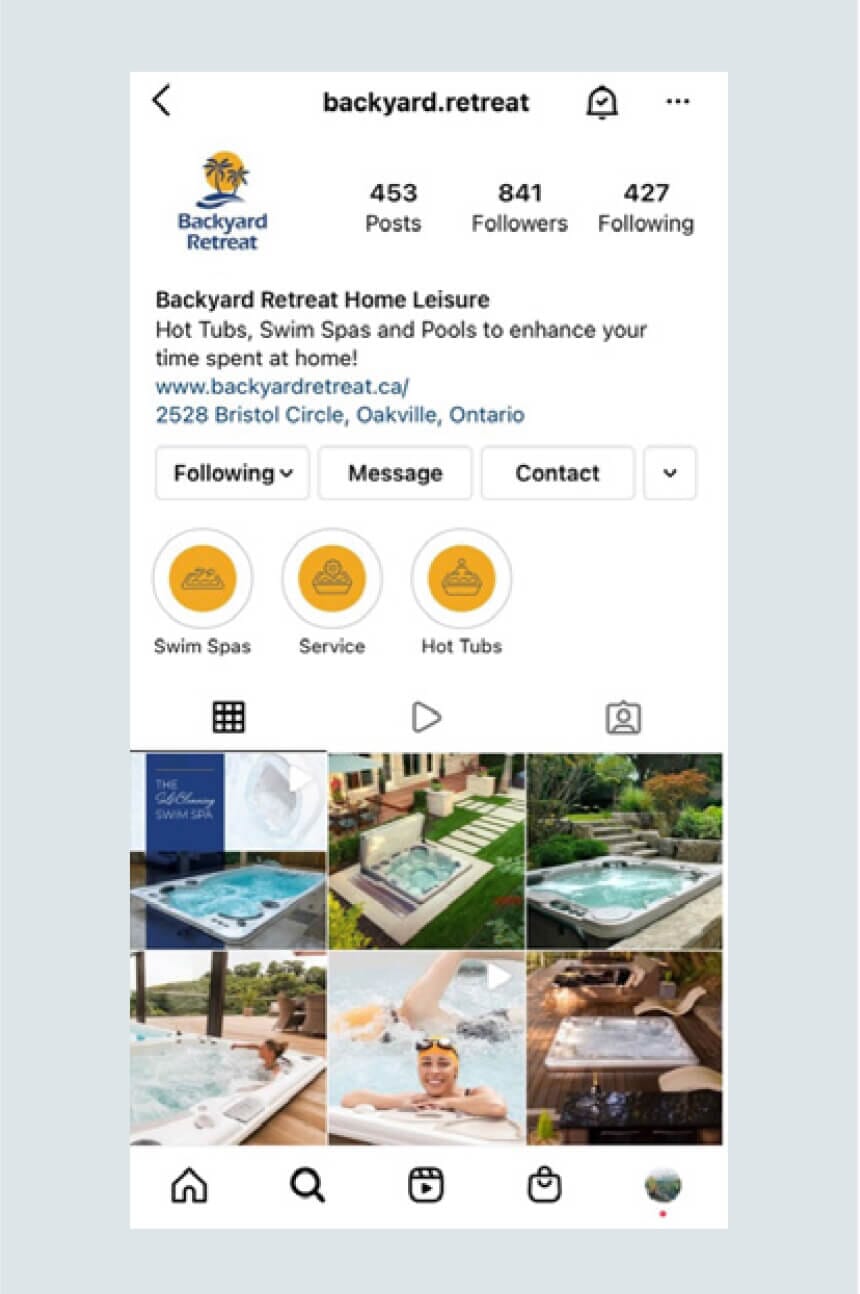 Optimize Your Instagram Bio
When people go to your profile, every part of it should be optimized to your benefit. From the bio to the profile picture to the stories you have highlighted. Your bio allows a maximum of 150 characters, so it's best to write each word with intent. It will often be the first thing people look at and read on Instagram to understand what your business is about. Therefore, ensure the bio represents who you are and is written in the correct tone to convey whatever message you'd like to present for your company. Next, ensure your profile picture is your brand logo or image. This will help people more easily connect with your account than if the picture is different or if you have no image at all. The dimensions of your profile picture will be 110 x 110 pixels. Therefore, if you're creating a smaller version of your logo to put here, then this is something to keep in mind.
In the same section where you find your bio, will also be a spot for you to put a clickable link. Whether you'd like it to tie directly to your website or you'd prefer to use a Linktree with all of the links to your other socials, blogs, etc., it is entirely up to you. Sometimes, businesses will change up the link to a specific landing page if they have a current promotion. There is certainly no set guideline for what link you need to put here, just ensure that you're utilizing this feature to benefit your business. It's up to you how you choose to set up your profile, as it depends on the goals and objectives you have put in place for your business.
Here is an example of a bio that encompasses everything it needs to about the company. It is short, sweet, and to the point. This account has also utilized the website feature and added in their location so, at first glance, individuals know exactly what this company is about.
Add Instagram Stories to Your Profile
Instagram stories are another way to optimize your profile, and having them highlighted on your profile is an excellent way to tell your brand's story. This will help individuals better understand who you are and what you do. Stories can also include clickable links, which is another great measurement of how your audience is being redirected. Again, if your objective is to get more exposure for your website or products, then these links could come in handy.
Alternatively, if your goal is to increase your Instagram following, then regularly posting stories that either teach or share ideas or information is a great way to do just that. Regardless of the stories you'd like to share and keep on your profile, it's important to, once again, make sure that the tone is consistent. For instance, if your brand is based around travelling, having a highlighted section dedicated to "animals" found in different places worldwide might actually be applicable, but not so much if you're in the dental industry. Although you might be in that field and still love animals, highlighting it to your profile might be confusing and off-brand. Therefore, it's best to stay consistent regardless of how you're posting content.
Here are some examples of how highlighted stories elevate a brand's profile that much more. Whether they are used to tell a story from beginning to end, or are special days, product, etc., that they feel their audience would appreciate looking through, they are impactful. As you can see, these accounts have also created images for each cover so that it looks much more professional than simply having a section of one of the stories highlighted.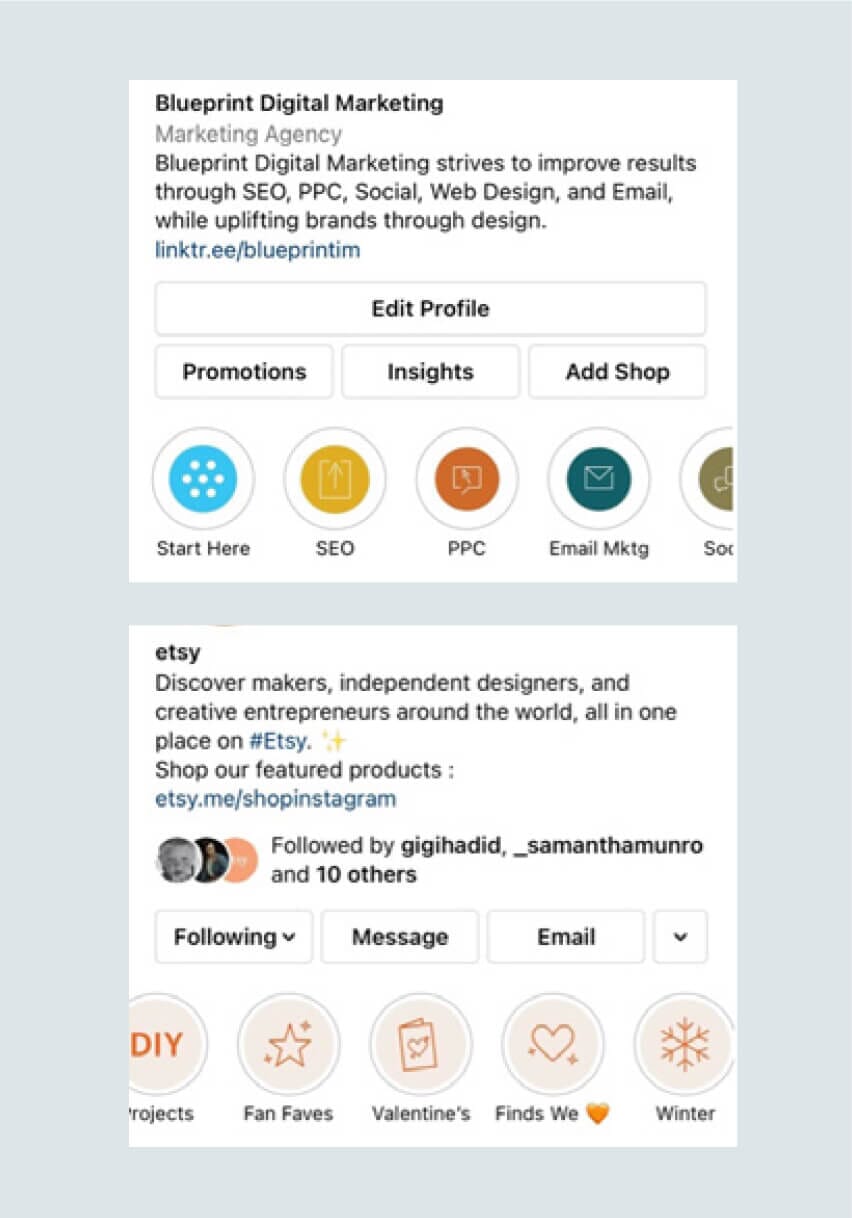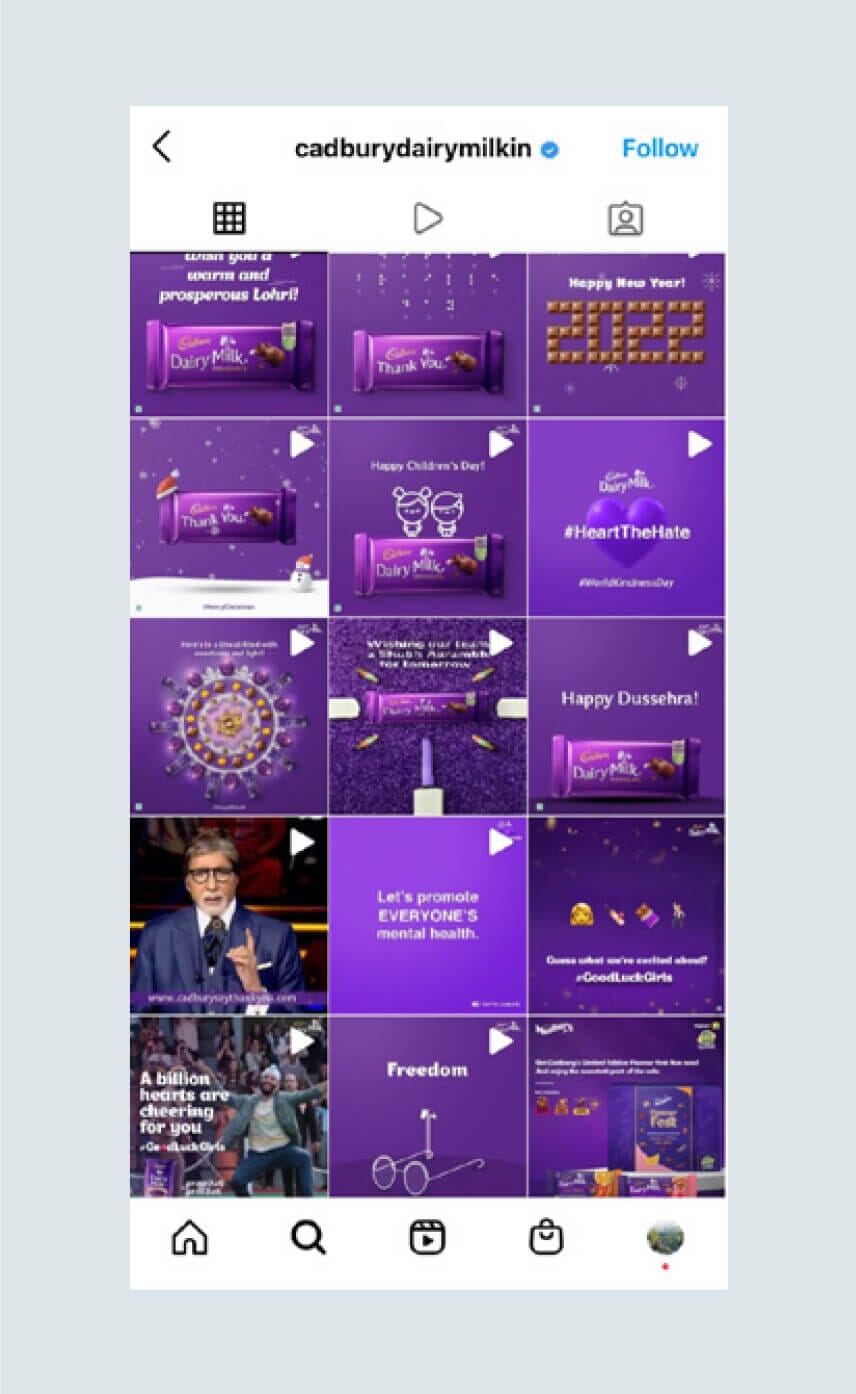 Ensure Consistency Across Posts
When thinking about what you should post, it's best to have a vision in mind of a bigger picture. Rather than looking at a post as a single piece of content, it's best to look at it from a wider lens. Envision how everything will tie together. For instance, if you have a specific product you're showcasing and you want to create 6 or 9 posts that all relate back to that product, then you can map out the layout of your profile before posting.
When individuals go to your account, they should be able to see consistent branding, colours and what it is you have to offer as a business. If you were to look at your profile now from an outsider's perspective, would it be easy to tell what message you're trying to convey? Are your posts disjointed at all, or do they flow together in unison? Although it's important to keep a consistent look, it's also good to keep in mind that your posts should vary. If someone comes to a profile that is purely one product after another and no other content is there to break things up, then this can be quite the deterrent. When going over your Instagram audit, it's wise to look back at posts individually to establish whether or not they coincide with your branding.
Although consistency across posts doesn't always mean needing to be as uniform as Cadbury's profile, this is an excellent example of utilizing their brand colours. Because Cadbury is recognized for their purple design, every post they create fits into this colour scheme, with slight variations of this purple incorporated to add a bit more dimension.
Ask yourself why some pictures or videos might be underperforming while others are doing well? Really take a deep dive into analyzing what might be influencing the numbers. Does a video with relevant music maybe do better? Do pictures with specific tags or captions perform significantly better than others?
Check Your Captions
When it comes to captions, really observe how they might be playing a role. Perhaps you are consistently writing too much in your captions, and people are scrolling past. Maybe captions lacking a CTA are not performing as well as those with some interaction aspect. It is all about analyzing what's working and what isn't to figure out how you can move forward in a way that will allow you to meet your goals. By regularly checking which posts are performing well and which ones are underperforming, you can see if certain patterns or aspects might be influencing these numbers. If your audience prefers a certain post style, then continue to develop your content around what has already proven to be more successful.
---
Keep an Eye on Accounts and Community Interaction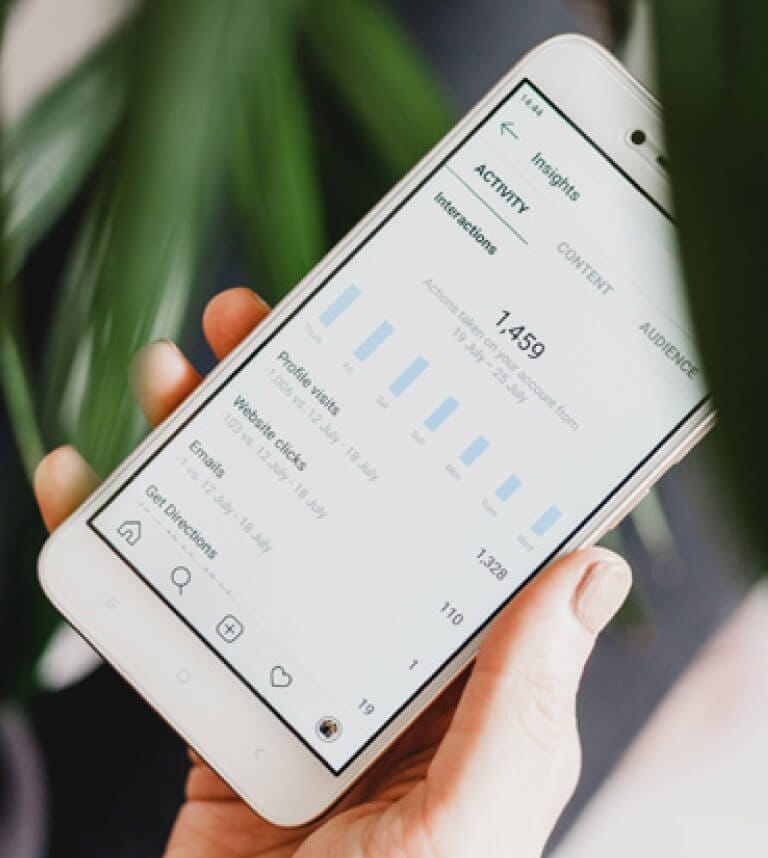 Sifting through fake Instagram accounts might sound like a difficult task, but it is actually relatively easy to do if you know what you're looking for. Having loads of fake accounts following your business might look good numbers-wise but can be harmful to your analytics because a follower count isn't just about the numbers on your profile. It's about the real people that will interact with your business, visit your website, product pages, socials and so forth. Therefore, fake Instagram accounts are something you should keep an eye on. Here's how you can tell if it's a fake account.
They have limited information on their profile and likely do not have a profile picture
They have no posts or just very few generic images (no real personality is present)
The number of people that they're following is significantly higher than their follower count
The comments that they're making on your posts seem spammy or irrelevant
These are just a few things to keep an eye out for, because when it comes down to it, there is significantly more value in genuine followers than having a higher following count. Instagram itself has made changes in order to limit or delete these fake accounts; however, they are still present, and if you find that you have an alarming number of new followers out of the blue, it's best to take a quick look at their profiles.
When it comes to your followers that are real people, it's a good idea to check how the interaction levels are regularly looking. Are you responding to people's comments? Answering DMs? Interacting on their posts too? It's always good to look at your followers as a community you're building rather than, well, a following. People respond well to feeling as though their efforts are reciprocated and appreciated, so it's best to ensure you're taking a look every so often to determine whether or not you're doing that.
You can also post stories to ask your audience what they'd like to see more of. Businesses or brands often turn to Q&A's or polls on their Instagram stories to get feedback. Allow your audience to feel like their voice matters, as this helps further establish relationships and provides you with important information on what you could be doing differently to give the people what they want!
Check Your Use of Hashtags
If you'd like to have your content reach more people and increase user engagement, properly using hashtags will prove to do just that. Conducting hashtag research before posting content will allow you to better understand what the search volume is and what is currently trending. It's best to do this first in order to find relevant tags within your niche that you can work off of. Ensure that when you add hashtags, they actually make sense to the content you're posting. Often, accounts will add a plethora of hashtags just for the sake of it, and Instagram actually isn't a huge fan of seeing this.
However, that isn't to say you can't still try out different hashtags within your niche. Do so and check the analytics to see if posts with specific tags are better than those without them. It's all about trial and error and figuring out what works best for you; however, ensure you are taking advantage of hashtags where you can.
Here is an example of how an account took one trending hashtag and made a powerful post about it. Whether you decide to use 20 tags or 2, the way that you create content based around those hashtags will be impactful.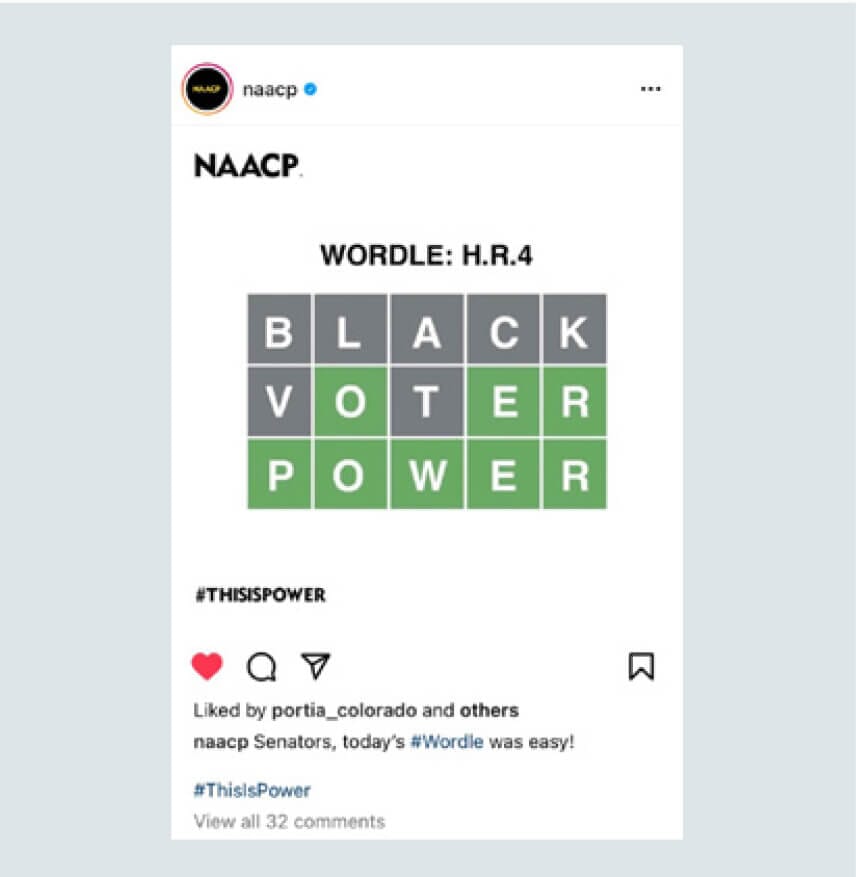 Take a Look At When You're Posting
Although there is certainly no secret formula or best time to post on Instagram as time zones come into play, it is important to keep an eye on how your content is performing when you're posting. This comes from determining when your specific audience interacts with your content the most. Maybe it's first thing in the morning before work, at lunch or later in the evening. It pretty much depends on the schedule of your following, but the more you play around with when you're posting, the more analytics you can refer to. From here, you might see that Wednesday's during lunch break is the most active time that your users are on, because it's almost like a mid-week pick-me-up! Of course, this will look different for each account and can depend on the niche you're in, what your audience looks like and where you live.
Conclusion
When conducting an audit, there are many different aspects of your Instagram to look through. At the end of the day, you want to ensure you're staying on top of your account analytics so that you can be sure you're optimizing your content effectively. From here, you can better understand if you're reaching your goals and meeting your KPIs and make the necessary changes from that point on. To learn more about the best social media practices, download the complete social media marketing e-book for businesses.