How to Use Pinterest for Business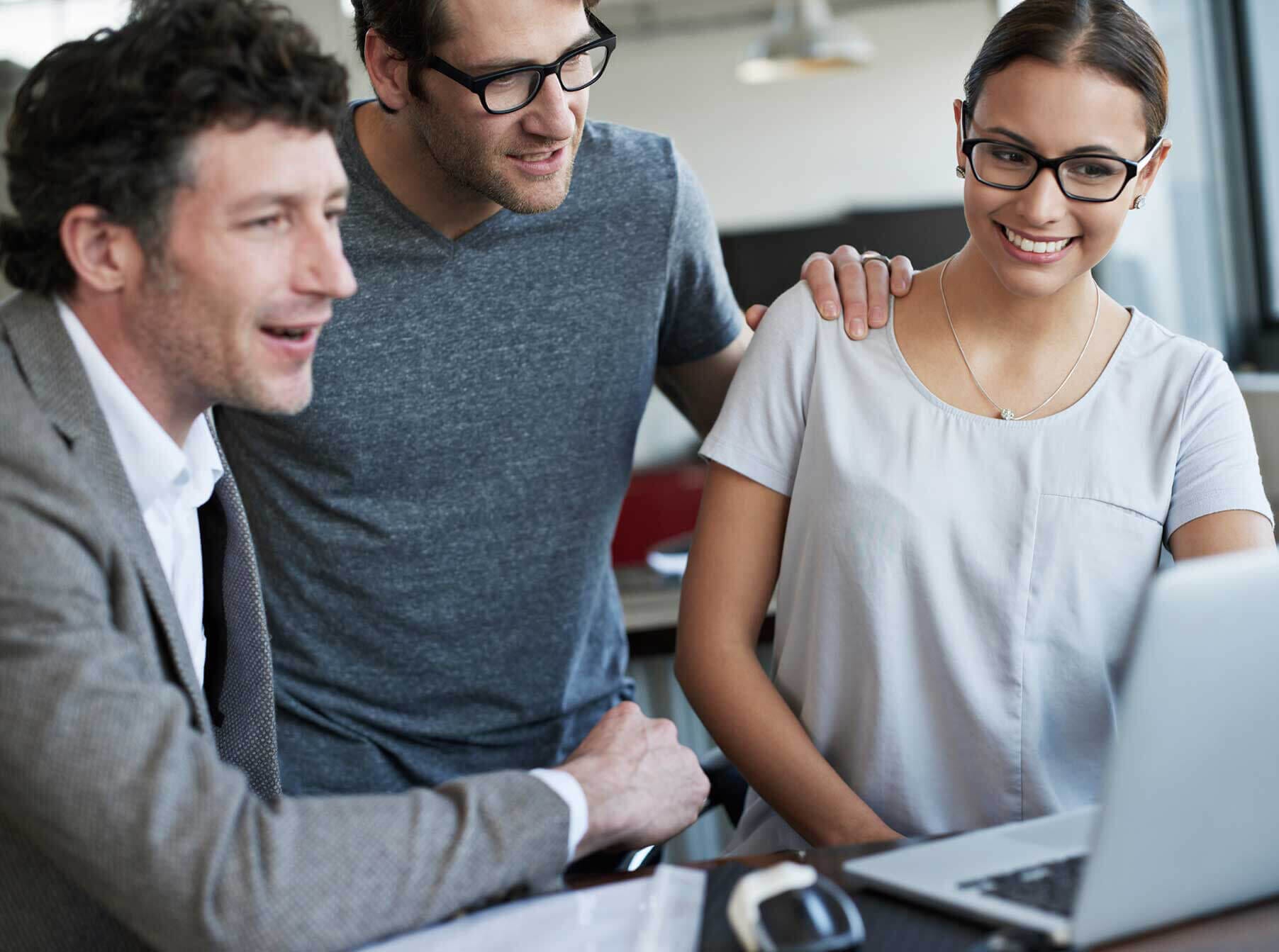 Pinterest is often overlooked, though its ability to help businesses connect to larger audiences might actually be better than other social media platforms. When using Pinterest to your advantage, it can vastly increase the number of people who come across your content or products.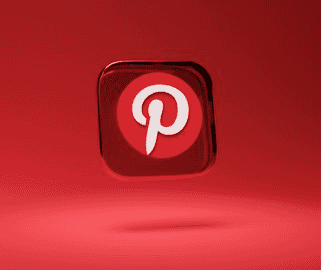 While other platforms are based on status or follower validation, Pinterest is used to express and share helpful ideas and inspiration without worrying about any of that. So many people will turn to Pinterest for creative ideas or outlets, and you don't need millions or even thousands of followers to have an impact. There are endless benefits to using Pinterest to optimize content and engage with audiences for your business. Here's what you need to know about marketing through Pinterest, the top 7 benefits of doing so and how to optimize your content.
What is Pinterest?
As of 2021, Pinterest has over 444 million monthly active users worldwide, with the largest percentage of that audience based out of the United States. When we compare that number to the 250 million users it had in 2019, it's safe to say that Pinterest is an ever-growing platform.
With its collection of boards and pins, you can easily sort your content, which makes for an aesthetic appeal and allows others to find your content easier. For example, if you're a business and create boards specific to your niche, you can set up a Pinterest page that's easy to navigate through. And because Pinterest doesn't need you to have followers for your pins to be seen, potential prospects in your market could interact with your content. For example, say someone is searching for "the best gifts to give a business owner," and you have pins or even a board designated to those gifts. People from anywhere can see that and possibly buy your product or pin it for others to see.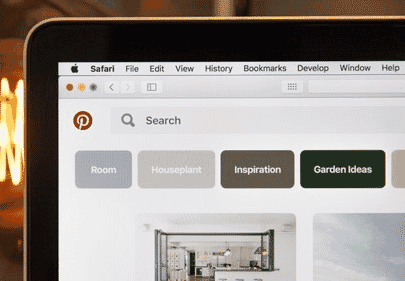 Although many people use Pinterest to save ideas or products for later, by pinning them to their boards, they're also expanding the potential reach of your initial post and any links you may have added to it. But how can you be sure you're optimizing all of the features that Pinterest has to offer? Here's what you need to know!
---
How to use Pinterest
Using Pinterest is fairly straightforward once you know how it works. For instance, you can take the content you've created for Instagram or Facebook and repurpose it to work for this platform too.
Once you've established the type of content you'd like to post, you will simply go to your account and click on the "plus" symbol to create a pin, board, or ad (if you have a business account). When uploading the image, you can very easily add any links to your other social networks, websites, YouTube channel, etc. This is a simple way to put your links out into the world so many people can see them.
Once you've made your first pin, you will also be creating your very first board! On Pinterest, boards are different categories that you create for your profile. For example, if you're someone who creates new cooking recipes and shares them with others, you can create boards such as "Best Baking Appliances," "Kitchen Must-Haves," "Healthy Holiday Cooking," "Gluten-Free Recipes," and so on. Once you've established your boards, you can organize all of your pins so that related content stays together. Not only does this help with the aesthetic of your profile, but it also allows others to see any related content you have pinned together if they come across one of your posts.
One of the many upsides of using Pinterest to reach more people is that you don't need to create your own content to connect with others. Pinterest also provides the opportunity for you to pin anyone else's content to your boards. This helps expand your profile and connect with others all around the world. It also shows your support for other people's content, which will not only allow you to gain connections and establish relationships but will make your profile that much more approachable. To do this, you would click on someone else's pin that shows up on your home feed, then add it to one of your already existing boards or create a new one around that content.
Now that you're more comfortable with the idea of using Pinterest as a platform, you might be asking yourself what kind of content you should be making first? Here's how to get inspired.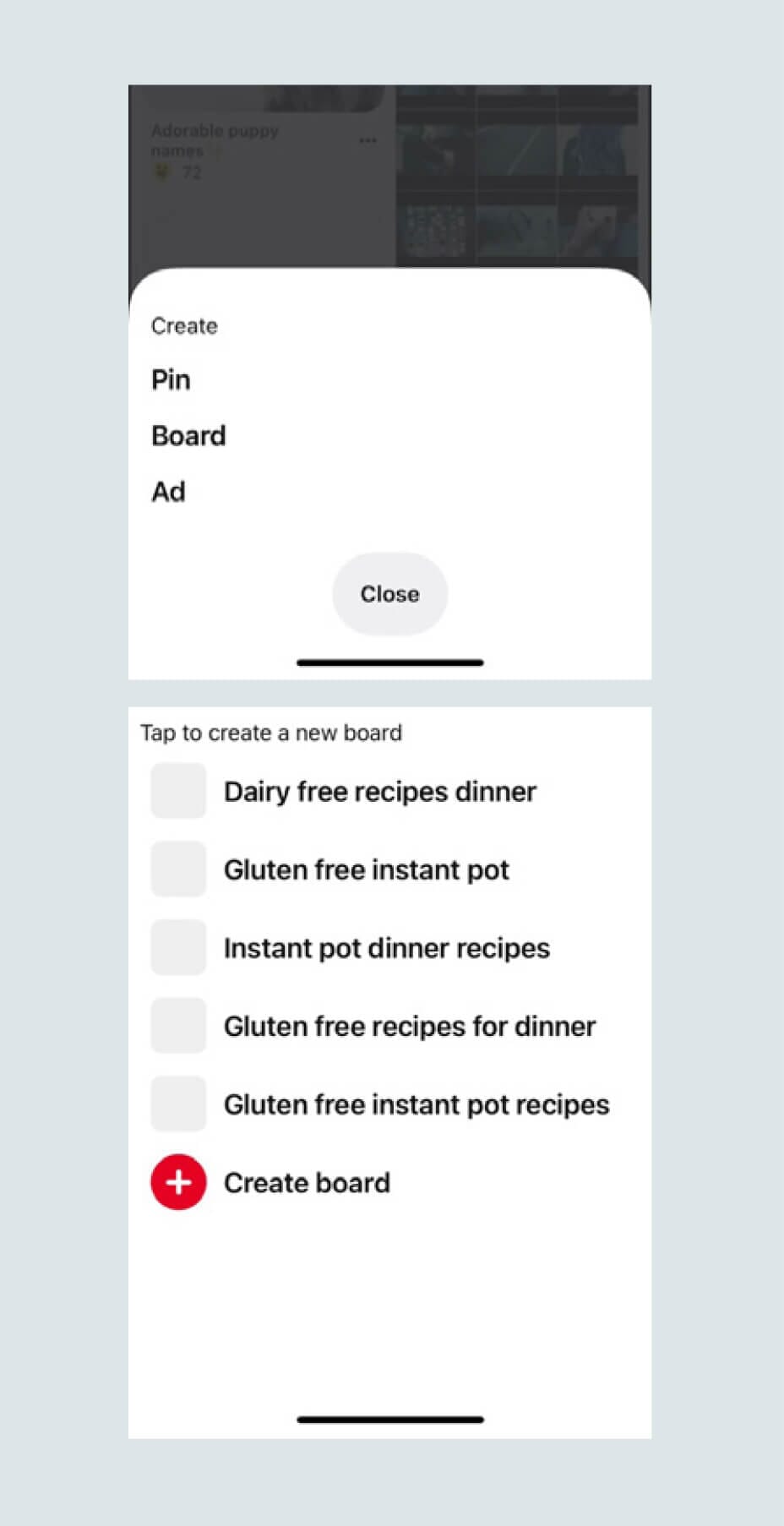 ---
Getting Content Ideas
When it comes to Pinterest, one thing to really keep in mind is that there is much more flexibility with content than other social networks. Say you really enjoy taking pictures or have a photoshoot for your products or brand. Pinterest allows you to be as creative as you want with the content you post. Because there aren't any structured guidelines to trending content or what works and what doesn't on Pinterest, there's less pressure to have your content fit with what everyone else is doing.
This is why Pinterest is known as a social media platform that makes its users feel relaxed and comfortable because there's no focus on comparison or likes and follows. So our best advice is to get creative with it! Whether you're a small brand just starting out or a more established business, this is the perfect platform to create engaging content in a relaxed setting.
If you still feel like you need a bit of inspiration, feel free to spend some time looking through your home feed or other people's profiles to see what they're posting. This is also very helpful if you specify your search and look at profiles that fit your niche.
It's important to remember that there's no one right or wrong way to create content for Pinterest, and there are so many benefits to using this platform. Here are a few to keep in mind!
---
The Top 7 Benefits of Using Pinterest for Your Business
Finding Your Target Audience
One of the benefits of using Pinterest for your business is how easy it is to have your content interacting with others. Because people can pin your content, it means that the potential reach for engagement is pretty limitless.
When uploading a pin, you have the opportunity to add keywords to your title and description. This is your opportunity to write in any words that you think people would search to find your service, product, brand, etc. Adding these specific words when uploading a pin makes it far more likely to be seen by more people than if you don't use keywords.
Using keywords is an excellent way of organizing your content because if someone searches a specific term, then your pin can be one of the pieces to show up. So it's best to be strategic about what words you're using in every board, board description, and pin description.
For example, say the target audience for your business or brand is a parent at home with their newborn. If your products help first-time mothers in their early to late 20's, your target keywords could include specific terms to reach that audience.
Using keywords should be done in a natural way that allows your pins to be found by the right audience. So it's best first to decide who that audience is and research terms from there. You can do so by going to the search section of Pinterest and begin typing in a keyword. For this example, you might start typing in "newborn," and one of the top searches is "newborn care." You can do this for every related word within your niche and see what comes up as a popular search term so you can include it within your titles and descriptions.
Another area that you can add in keywords is your actual profile. This is often overlooked but is a great way to add specific words that can reach your target audience. Your business name, profile description, board titles and descriptions should all include the keywords you need to connect with your intended audience.
On your profile, you can also very easily track analytics. Here's how!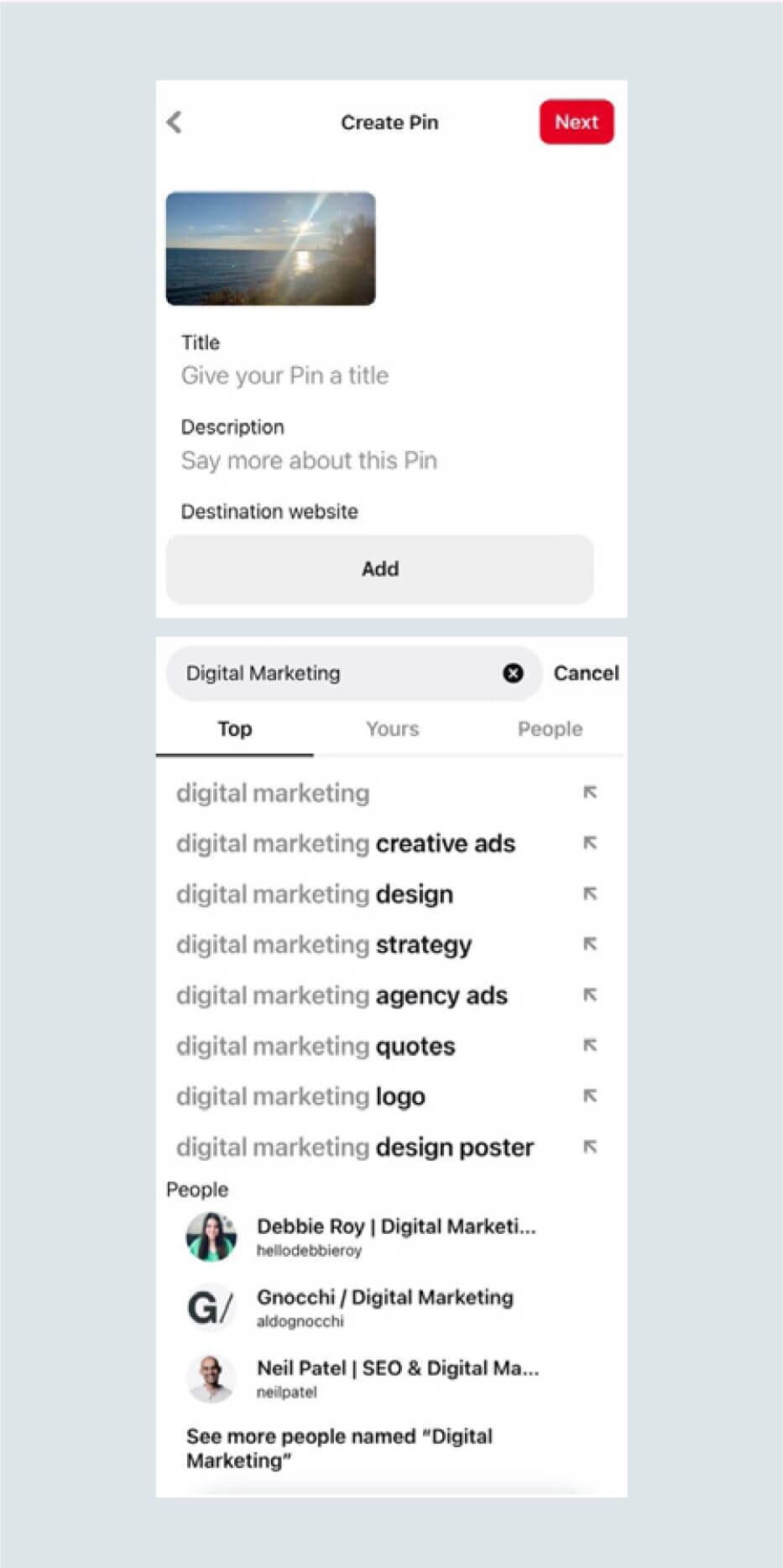 Tracking Analytics
With a business account, you can easily track the analytics of how many monthly viewers your profile has, how many views, saves, or link clicks your post has, etc. You will be presented with all of these analytics as soon as you go to your profile. In addition, it will tell you impressions, audience and engagement, and how your ads are doing if you're running any. All of this information is incredibly accessible, as Pinterest puts it right in front of you, so you don't need to go looking for it.
You can also find the information for your ads, how well they're doing and how much you've spent right on your profile. But what are the best ways to optimize your pins or boards?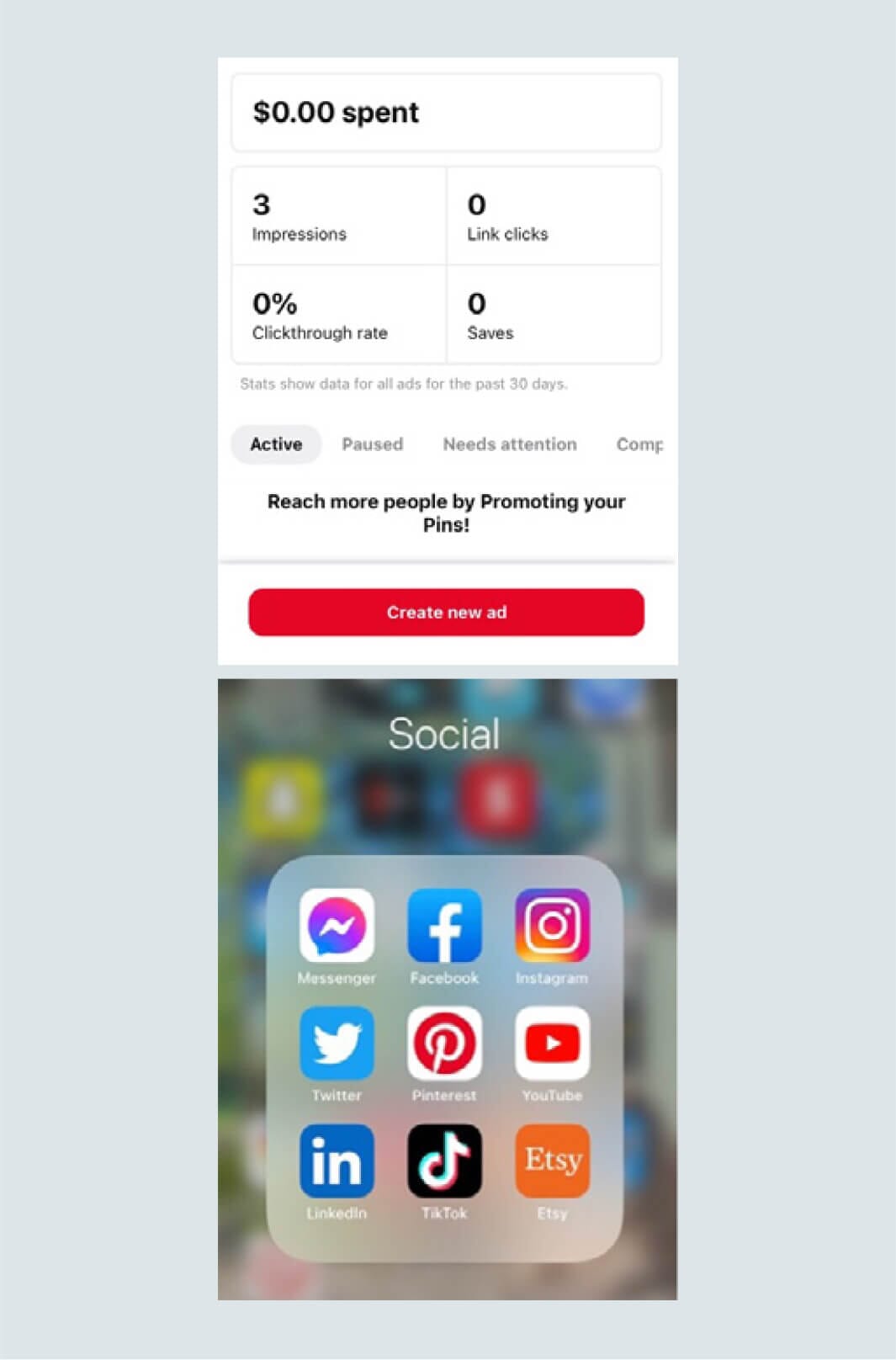 Optimizing Pins and Boards to Get Found
As previously mentioned, the most important step in optimizing your content is by using keywords strategically and naturally. Another form of reaching your desired audience is running ads, and it doesn't require a lot of money to do so. By setting a low budget, you can still reach many people! If you're looking to run ads on an important pin or something you really want to be seen by more people, then the option is there! However, you don't always need to run ads on your content for them to be seen.
You can very easily drive in traffic and increase user engagement simply by posting frequently. The more content you're putting out into the Pinterest universe, the greatest chance you have of reaching your targeted audience. Because this platform also very easily allows you to add direct links to your content, whenever someone new interacts with that pin, they are essentially pushing it along to more people. The more users that save your pins, the more your links will interact with other people.
Easily Integrate Other Social Media Platforms
Pinterest is also a fantastic platform for the way it allows you to connect with your other social media accounts effortlessly. As previously mentioned, it's very easy to add a link into any post you make, and these links could very well lead users to your Instagram, Facebook, YouTube, Etsy store, website, and more. Regardless of the sites you want to drive more viewers or traffic to, it's entirely in your power to do so.
Content Creation Made Simple
Since Pinterest is a platform that encourages sharing ideas and products, a great way to add content is by sharing complimentary content from other businesses! Overall, people will see this as a positive, supportive act, just as you would if other users were re-pinning your original content!
Accessible for All Businesses
Yet another incredible upside of using Pinterest for your business is that it's accessible for everyone. If you're just starting your company, or if you're a smaller business, then Pinterest is a good way to go! Since about 97% of searches on Pinterest are of unknown brands, this means that people are not preoccupied with company names they already know, but rather products or ideas they appreciate for what they are. Regardless of who creates them, how many followers or likes they have, pins are simply appreciated for the value they provide. So if you're creating products in a very niche-specific business, people will appreciate your content, services or projects over how successful or well-known you are.
Since people turn to Pinterest for ideas on a variety of topics, there's so much opportunity for your business to be seen regardless of your niche or popularity.
Pinterest is also seen as widely accessible for businesses because it shows analytics and allows for customer and user engagement without needing to spend a lot of money (or any at all)!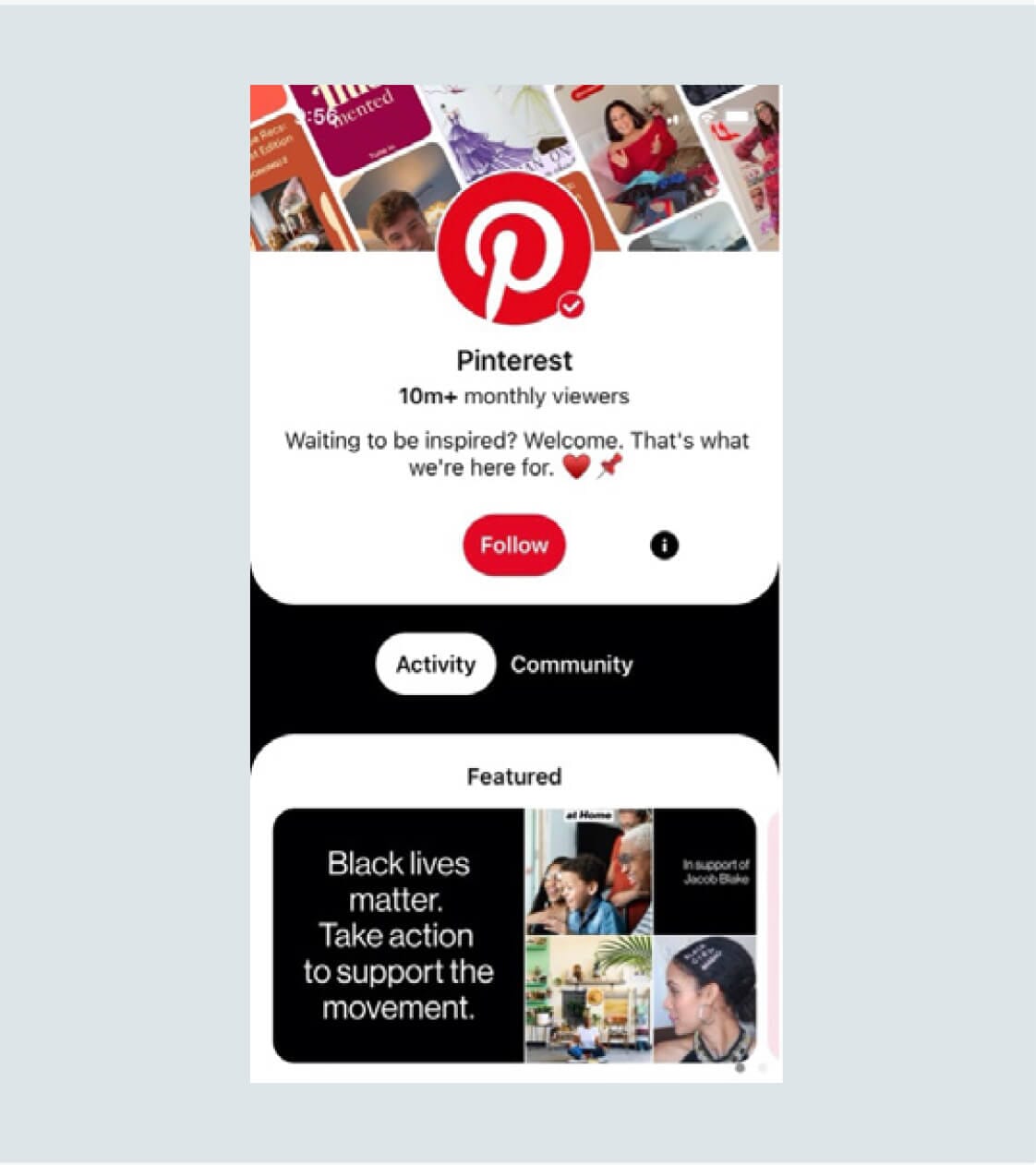 It's a Trustworthy Platform
Pinterest is a very trustworthy site because it is a place to go for ideas, inspiration or even special gifts. When we see ads on Facebook or Instagram, we can be a bit skeptical or hesitant because those are platforms we use to connect with family, friends or even people we look up to. We don't necessarily go onto these platforms with the intent of buying something or even looking at things to buy. However, coming across products on Pinterest is different because it's a site that encourages ideas, services, and people are on there with the intent of product searching. It is also seen as a positive corner of the internet because it encourages positivity and isn't based on comparison. Overall, this environment is less stressful for users and is based on creativity and supporting others' ideas and, as a result, the possibility of purchasing or sharing content is enjoyable!
---
Best Practices for Pins and Boards
So now that you know how to create pins and boards and optimize them using keywords, here are the best practices to consider.
When creating content for your account, it doesn't need to be anything fancy or overcomplicated, but it should be valuable. Because you aren't just creating content for today, but as a long-term investment for your brand or business. Because Pinterest isn't solely based on what's trending at the moment, your content could potentially be seen or appreciated years down the road. This also means that the way you organize your content and are strategic with keywords will benefit you both short-term and long-term.
Because when it comes down to it, someone a few months or years from now could be looking for, say, a custom gift for their friend's new baby or pet, and something you post now could still be interacted with then. People will often come across pins and save them to their boards for special days or to use at a later date. For instance, many people will create boards for their future wedding or first home. They might not need to use the content you're producing right in this moment, but they can save it for later!
Therefore, our suggestion of approaching your pins and boards as a long-term investment will help you look at your content as not only bringing about new customers right now but potentially for years to come.
The difference between Pinterest and many other social media platforms is that this content isn't intended for an immediate return or reward. But rather, the best way to approach your Pinterest account is to create insightful, valuable content to connect with users at any point in their lives.
How Pinterest Can Help With SEO
Although many businesses might hear the word "Pinterest" and assume it's solely DIY projects, it is actually a very powerful digital marketing tool. In fact, 72% of people say Pinterest inspires them to shop even if they weren't initially looking for anything. On top of this, 90% of users go one step further and say that Pinterest helps them decide what to buy.
When it comes to using Pinterest SEO to optimize your e-commerce, it's important to add a Pinterest tag to your website so you can track conversions. This also allows people to pin items directly from your website to their Pinterest boards so they can save them for later. On your website, you can add share buttons to your product pages. This provides another opportunity for users to interact with your Pinterest account and keep them engaged with your business across different platforms.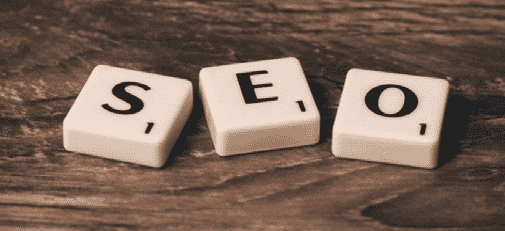 Remember how we talked about the 444 million active users on Pinterest and 90% of people who use this platform to make buying decisions? Using Pinterest SEO strategically can potentially drive millions of users to your site or other accounts. So it's safe to say if you're a business or brand, using this platform will provide you with endless benefits. This platform's accessibility, tracking, analytics and ease of connecting with others worldwide are only a few of them.