How to Use Trending Hashtags for Instagram Reels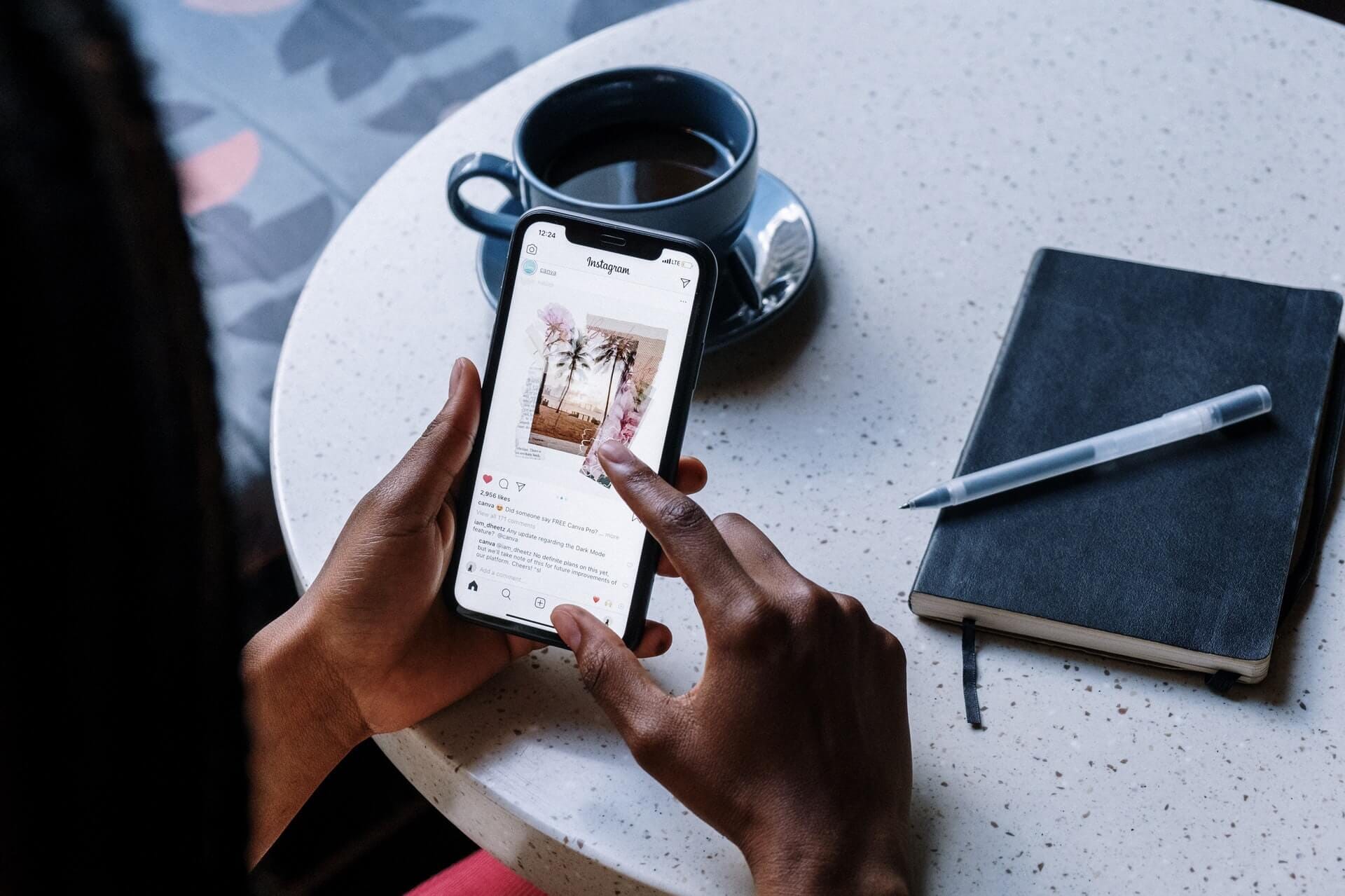 The introduction of Instagram Reels was essentially inspired by how well-received TikToks were by people all around the world. The increasing success of this platform and the way it operates can teach us a thing or two about how to optimize our content on other social media accounts, too.
Individuals from all corners of the globe are connected through different trends, whether they're dances or video concepts. As a result, TikTok has had quite a significant influence on other social media platforms, and it is undoubtedly worth noting. This is evident through Instagram's platform in particular.
Instagram Reels were inspired by the success of TikTok videos that combine fast-paced and engaging content within mere minutes. As a result, these two platforms have become very closely connected in trending sounds, ideas, and hashtags.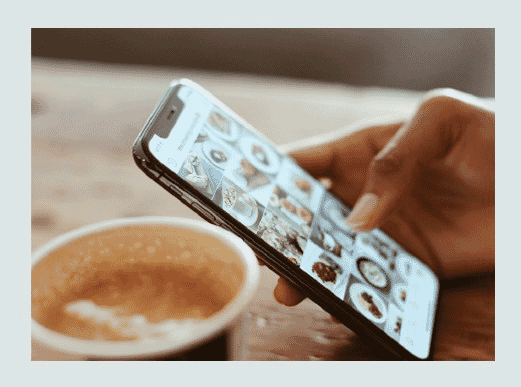 For instance, Instagram Reels will often feature what's trending on TikTok, and the hashtags used within these videos play a crucial role in this.
Instagram Reels allow you to create short and sweet videos that engage your audience. Although it's a relatively new feature, it has already proven to be a great way of growing your Instagram following. Reels ultimately allow you to share your content with more people, and if it ends up on the Explore Page of Instagram, then it has the potential of being seen by thousands, if not more. So, if you create content that is both visual and video-based, Instagram Reels may be the best way to increase your following.
Let's get started, shall we? This is all you need to know about catching trends through the use of hashtags and keywords.
How to Create Instagram Reels
By starting at the same spot on Instagram that you would upload Stories or begin streaming a Live, you will now have the option to choose a Reel instead. Once you click on this button, Instagram will give you various editing tools to choose from, such as Audio, Effects and Speed.
When creating your Instagram Reels, you can add as much of your own creativity and flair as you'd like. When your video is finished, your privacy settings on Instagram will determine who can see your content. For instance, if your profile is set to "public" instead of "private," then your Reel might end up on Instagram's Explore Page. This means that there's an opportunity for it to be viewed by many more people. Reels can be a great way to increase your following or grow your audience because, as we've seen, videos like this tend to do well.
If, for instance, you were to go looking through your Explore Page of Instagram right now, you would see the video Reels at the top of your screen. If you are a TikTok user, then it's very likely you will see the same trend, song or sound used within these videos as ones you'd find on TikTok. The content sometimes transfers over, and the music almost always does. But how exactly do hashtags play a role in trends from one platform to the other?
Well, we're here to tell you just that.
Finding Trending Hashtags on Instagram
Hashtags are a trully incredible resource that you should always be taking advantage of as a content creator. Along with the music you use, hashtags are also the basis for the popularity of almost any trend. If you're looking for inspiration to begin the process of creating content, then doing hashtag research is a great start. By looking through hashtags, you can start brainstorming ideas on what's already working.
For instance, if you turn to Instagram and begin searching for a hashtag within your specific niche, you will be provided with an endless list of other related hashtags. At this point, you will be able to see how many posts are associated with each hashtag, which will help you decide if you want to use it for your content or not. Typically, you want to aim for 30 hashtags, with 10 of high search volume, 10 of medium and 10 of below. Many people will do hashtag research through Instagram and make notes of them in a document to refer to whenever they need.
Let's say you're trying to create content for Instagram that is cooking-related. Well, turning to the hashtags section will help you generate more specific ideas. For example, when you search "cooking" on Instagram, #cooking has over 50 million posts. Meaning, this would be considered a high search volume hashtag. However, when you scroll down, you will see other lower/mid-ranged searched hashtags like "cooking is my therapy" or "cooking adventures."
These hashtags alone could spark your creativity and begin the brainstorming process of creating your own unique cooking content. For example, you see "cooking adventures," and you decide to document what you cook on a month-long road trip across the country. Maybe you want to use this theme in terms of being adventurous in the kitchen as you cook with different foods in new and exciting ways. The possibilities are truly endless when it comes to content creation, so it's important to remember that others will enjoy your content only as much as you enjoy creating it. Remember, have fun with it!
---
Finding Trending Hashtags on Tiktok
On the TikTok app, you will go on the Discover Page and turn to the "Hashtags" section. From here, you can search for any niche-related content you would like to learn more about. For instance, you can search "healthy lifestyle" and scroll through to view countless videos related to your inquiry. The "Hashtags" section of TikTok provides endless information and insight. Scrolling through these tags will give you a ton of information and benefit your content creation process.
Staying in this same "Hashtags" section of TikTok, you could also quite literally type in something as straightforward as "Hashtags For Instagram." You will find related tags here, and our best tip would be clicking on ones that interest you and looking through those videos. For instance, by scrolling through this tag, you can see any tips that others have shared. This might help you get a better understanding of how and when to use hashtags!
Seeing what other hashtags are related to your search can significantly improve how you brainstorm content ideas. Beside each hashtag, you will see the number of videos associated with that search. Therefore, you can just as easily click through thousands or even millions of videos that could inspire you.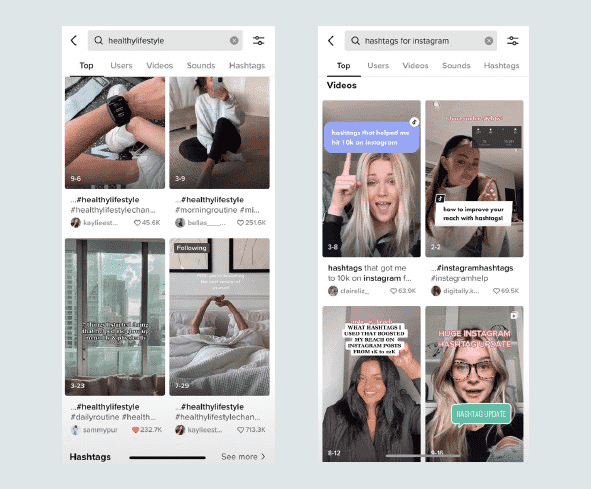 ---
Hashtag Tips
When doing hashtag research on either Instagram or TikTok, the first thing to ensure is that every hashtag you use begins with a # sign. Second, to increase the reach of your content, it's a good idea to set your profile to "Public" before you post any Reels. Finally, our third tip would be to do as much research as possible! When choosing the content you will be creating, it's a smart idea to look through different hashtags to see their popularity and what others make from them.
It's crucial to research what's trending before creating content if you're looking to grow your following. However, hopping on trends doesn't always mean what's popular on TikTok or Instagram at the moment. Instead, it's more important to see what people are searching for in general. It's a good idea to base your content around an already established "need". If there are a lot of searches for something in particular, it's good to see if you can answer the call of that demand with the content you create. Therefore, doing hashtag research isn't only important to brainstorm ideas but also to see the different needs or questions you could answer for others. Social media content should be viewed as an opportunity to share your creativity and your intelligence, knowledge, and wisdom with others.
When it comes to creating content for Instagram Reels, hashtags play a significant role. Not only do hashtags connect content, but by doing research, you're also able to learn more about what you want to create. So, regardless if you're turning to Instagram or TikTok to develop your set of hashtags, it's just essential that you do so.
And remember, there are endless opportunities for content creation, so if you're ever feeling discouraged or unmotivated, our best suggestion would be to look and see what others are doing. They might just inspire you to create something that will become the next big trend!
To learn more about how to optimize your social media and online platforms, download the complete social media marketing e-book for business.