Make Your Facebook Lead Ads Convert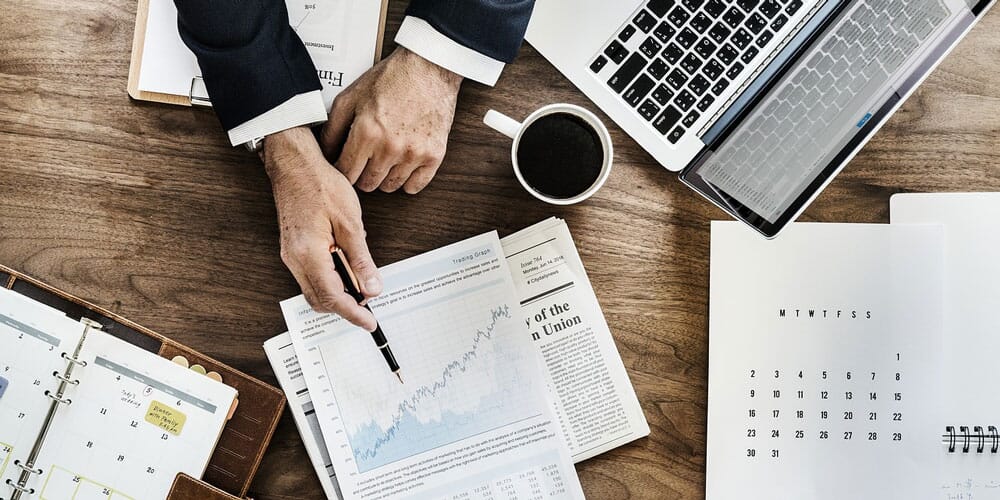 Facebook lead ads are one of the best ways to reach your potential audience and get them to your website, but do they convert? The answer is yes, but only if you take the time to do them right.
Below you'll learn how to create incredible lead ads that promise to up your conversion rate.
Facebook Lead Ads Defined
Facebook lead ads are a response to the fact that conversions from paid channels are usually less likely on a mobile phone, but people are on their phones constantly. Essentially, Facebook lead ads remove the step where a user has to visit your website in order to contact you. Lead ads allow marketers choose their target audience, create a lead form, and use it to get information from potential prospects. Marketers can then use the contact information they get to create new audiences.
How to Create a Lead Ad
To create a lead ad, you'll need a Facebook Business Manager Account. Your fist step is to sign in, go to Power Editor, and click the +Campaign button. This will present a list of campaign goals. From here, select "Collect leads." Then choose your audience, targeting parameters, placements, budget, and schedule.
From here, you'll have two choices: create a new lead form or duplicate one you've already created. While you should reuse forms when it makes sense, you don't want to use the same form for every lead campaign.
Using Context Cards
Once you've created a new form, make a context card. This is a key step in encouraging prospects to fill out the form. In order to convert, lead ads must be captivating and well written, so it is essential that you write strong copy with a clear and powerful message. Make sure to communicate what you offer, who you are, and why people should give you their contact information. Explain to your prospect why they should click, using language and a tone that is right for your audience.
You should never copy and paste the same copy for each lead campaign. Make your content specific to your intended audience and give them information they would find useful.
Finally, you'll put together your lead form. You'll have many options, but the most important for your first ad are email address and full name. The only remaining task is to complete the privacy policy and disclaimer.
Make Yourself Stand Out
Since you're not the only one making lead ads, you'll need to optimize yours to make it high converting.
First, rather than making a lookalike audience of everyone who submits the form, create a lookalike audience by using customers rather than just prospects. If you create lookalikes of who converts, you'll get a clearer sense of what type of person is likely to buy something from you or become your client.
Next, look for patterns in customer data so you can overlap the traits you find by using the targeting options. Job titles, education, relationships, age, hobbies, income, languages spoken, and entertainment are all good things to look for. Focusing on these will allow you to create more targeted campaigns
Something you should always avoid during this process are duplicate audiences. Never target the same audience with several lead campaigns, as (and Facebook will admit to this) they are less likely to be delivered.
In addition, to save money, make sure to turn your ads off when people won't be looking at them, such as in the middle of the night (unless you have an audience of night owls). You can also pay attention to the times when people complete lead forms. If you notice patterns, make it a priority to schedule during these times.
Offer Incentives
Another thing you can do to increase conversions is offer incentives like coupons, free information, a subscription, or a consultation to get people to click. Before choosing an incentive for a specific audience, consider whether they are likely to convert. If they are, giving them better incentives is a good plan.
You can also use the context card effectively to share additional information with prospects. Make sure you highlight benefits and promote special offers. If you've promised a free quote, make sure you reach out to anyone who fills out the form. If you fail to do so, you'll look unprofessional.
Getting the Leads
To gather your leads, you can use CSV. Under the Ad Set tab, move to the Results column and click the "Leads(form)" link. Since there is not a notification system, you'll want to check it frequently. Some CRMS sync with Facebook. If yours does, your leads will appear here.
Now that you know how to use Facebook Lead Ads, you can get to work and start gathering leads. To learn more about how to improve your marketing reach, contact Blueprint Internet Marketing at 1.888.533.4886 or info@blueprintim.com.