Top Ways to Grow Your YouTube Channel in 2022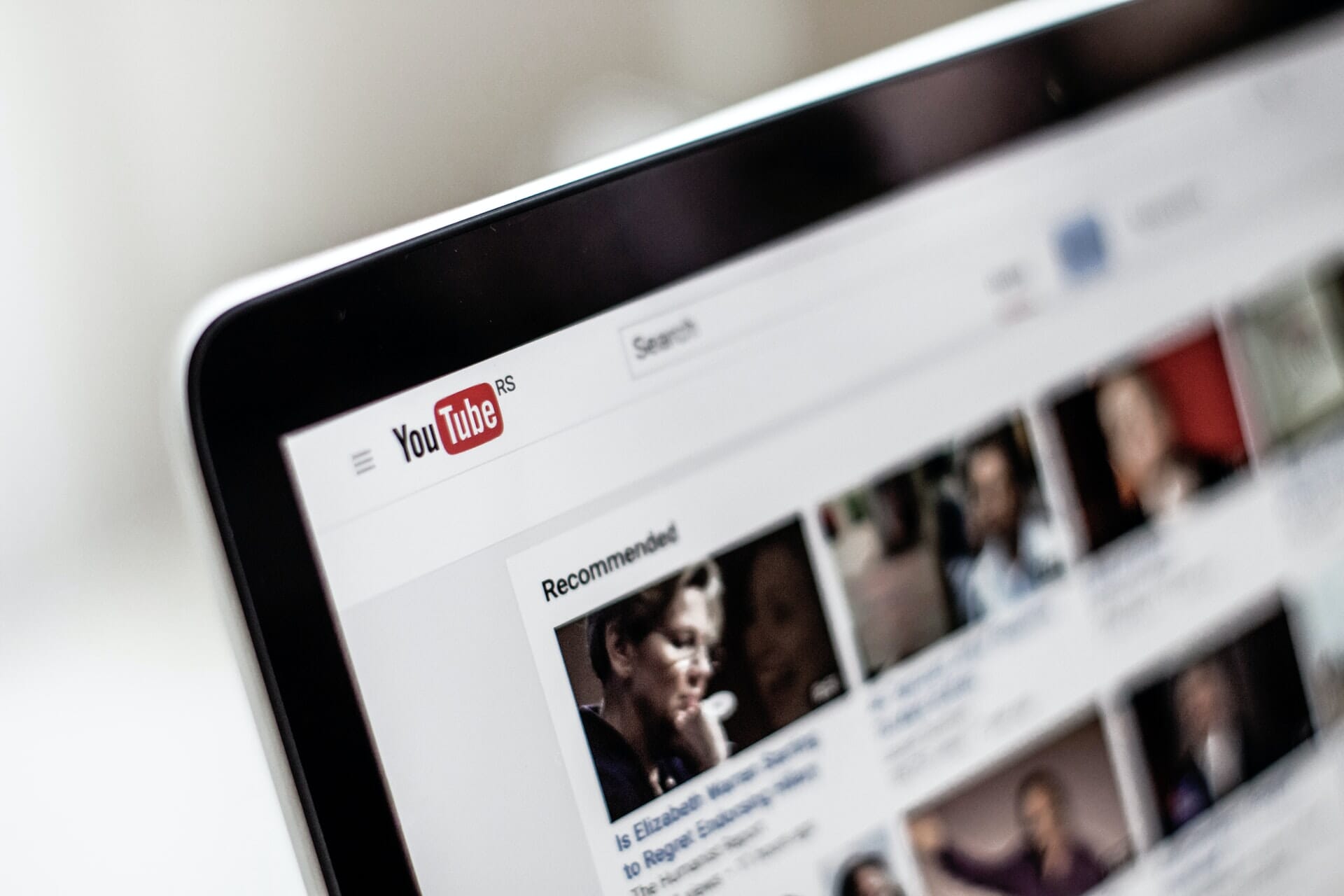 In the age of video content, it's safe to say that the original platform that started it all is still an excellent resource to optimize in 2022. Although YouTube is the one platform where long-form videos do really well, they also offer space and opportunities to create any kind of video content you might have in mind. With the increased exposure a YouTube Channel can bring, there are endless chances to connect, collaborate and establish relationships with individuals all around the world. But what might have worked really well on this platform years ago, might not be the best way to approach it today.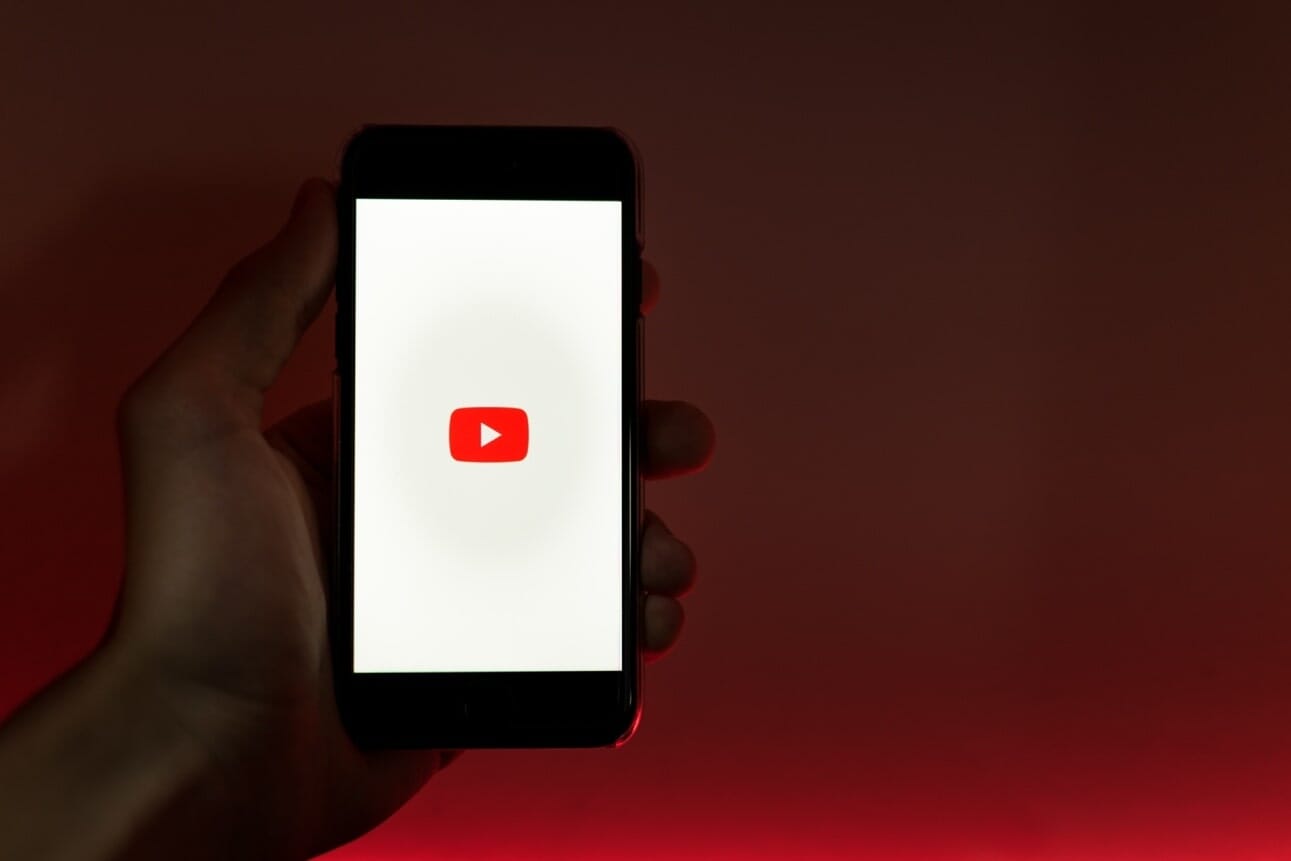 With more people on this platform than ever before, there are certain best practices you should keep in mind if you'd either like to start a YouTube channel of your own this year or optimize the one you already have. From paying close attention to your audience, analytics, SEO and more, we go over everything you need to know about YouTube in 2022.
Getting Started on YouTube in 2022
Did you know that YouTube ranks as the second most popular site in the world, only behind Google? Did you also know that roughly 80% of shoppers will watch a YouTube video related to a product before purchasing? With more than a billion hours of watch time a day on this platform, it's safe to say that if you aren't on YouTube already, then you should be. Here's what you need to know about setting up a YouTube channel of your own in 2022.
Step One: Profile Set Up
If you're new to YouTube, then here is a quick overview of how to set up your channel. Once you've signed into YouTube on your desktop, click on your picture at the top of the screen and select the option to "Create a Channel." From here, you will be prompted whether you'd like to use the name linked with your email address (if you have a Gmail account connected), or to use another name. Once you've finished this step, you can add to the "About" section before adding any photos you would like as your profile picture and cover image. This is the very basis of your YouTube channel, just to get things started; however, to optimize your content later on you might need to adjust your description or profile images as you grow your channel. Once everything is set up, you can begin creating your first video to upload! But how do you even begin with creating your first YouTube video?
Step Two: Planning Content
It's probably safe to say that if you're starting a YouTube channel, then you already have a good basis for what you'd like it to be about. It's always best to remain consistent across social media platforms and once your niche is established, to stay within the realm of it. Since your viewers will start following you if they enjoy the content you're producing, if you begin making videos that are entirely a different topic, then your audience might not respond well to the change. Although it's certainly possible to touch on many different topics or various types of videos, from more formal to vlog style, it's important to consider your audiences feedback moving forward.
But let's take it back one step to the first few videos you create for YouTube. How do you begin planning that content? First things first is understanding who your target audience will be for your given niche. What would they like to see or learn more about? What type of content will keep them engaged? By doing a little bit of research on YouTube to see what other creators are doing within your given niche, you can have a better understanding of how your potential future audience will react and interact. For instance, say you're planning on creating a YouTube channel that covers the basis, from start to end on marketing your business or brand and all of the mistakes you might have made along the way. Maybe you start a vision board that goes over all of the content you want to create for the next few months before you get started. Well, your channel would be in the business niche and from a marketing stand point you can create content that speaks about websites, the different social media platforms, etc., By beginning to plan out the general ideas for content within your niche, you can begin doing your research on YouTube to see what others within this category are creating content around.
By going to the search bar in YouTube, you can begin typing in a certain phrase you'd like to find videos around, like so.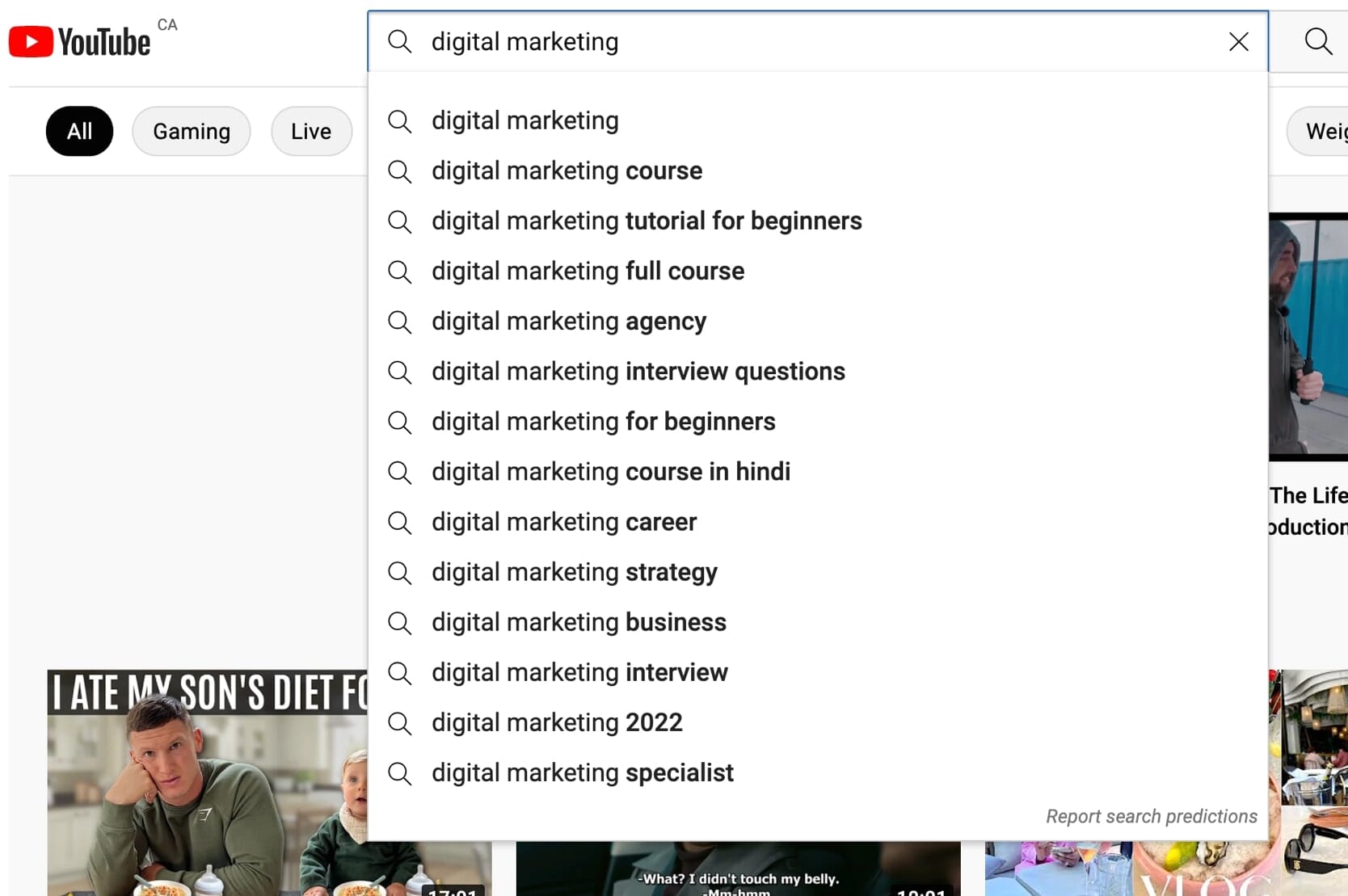 From here, all of the top search results will pop up and you can see what the most viewed video content is that's been made around that topic. For instance, say you're looking to get insight straight from a Digital Marketing Agency. You can simply click on that phrase and be redirected to the top videos around that specific topic. It's best to check when those videos were created and if the content is still relevant enough to create a video about, and then go ahead and scroll through the comments of those top videos. Make note of any other questions that viewers are asking, as this can help you understand what people are looking for. Spend some time doing research so that you can create content around topics you know people will already be searching. During this stage of research, ensure you aren't taking other people's content and just recreating it as your own. Instead, use it as inspiration to come up with your own video content ideas and speak about your own experience or knowledge.
Step Three: Getting the Right Equipment
Once you have a solid basis for your video content, we recommend getting comfortable in front of the camera. Ensuring you also have the right equipment and setting before recording anything is also important. When speaking about equipment, it isn't always necessary to go out and buy the top-of-the-line camera and lights. In fact, many YouTubers (especially those just starting out) will record on their phones without any issues. It's more important to just ensure that you have clear audio and visuals over anything else. Your viewers won't know whether or not you're recording on an expensive camera so long the quality of your video is still up to par. So long as you have proper lighting and sound quality, you can start off with whatever kind of equipment you have access to at the beginning and always work your way up to a higher end camera.
When speaking about equipment, don't forget to choose a good editing software. Final Cut Pro is a very popular option, and will allow you to get as creative as you'd like to with your editing. The editing of your video will be an important part of the process and can significantly increase the quality of the content you produce.
Once you've established these three things, you're ready to begin recording! And remember, the first few seconds of your YouTube channel should be engaging. Don't drag on in the beginning of your videos, as it might deter people from wanting to watch the rest of it. Be mindful with your time, especially in the beginning.
---
Using Your YouTube Channel Strategically in 2022
From the title of your video to the description, there are many ways you can optimize your YouTube videos so that they have a better chance of ranking. Although we're all familiar with a "click bait" title, you should focus more on making sure the title is descriptive, interesting and accurate to what your viewers can expect from your video. Try to incorporate keywords into your title that you think your audience would be searching to find the video. As previously mentioned in the search section of YouTube, this is where you can see what others are searching. This will help you generate a tittle that works. You can also use a tool like "TubeBuddy," which is a YouTube browser extension which can help with SEO among other things. This tool can also help you find tags, track your videos' rankings, and more.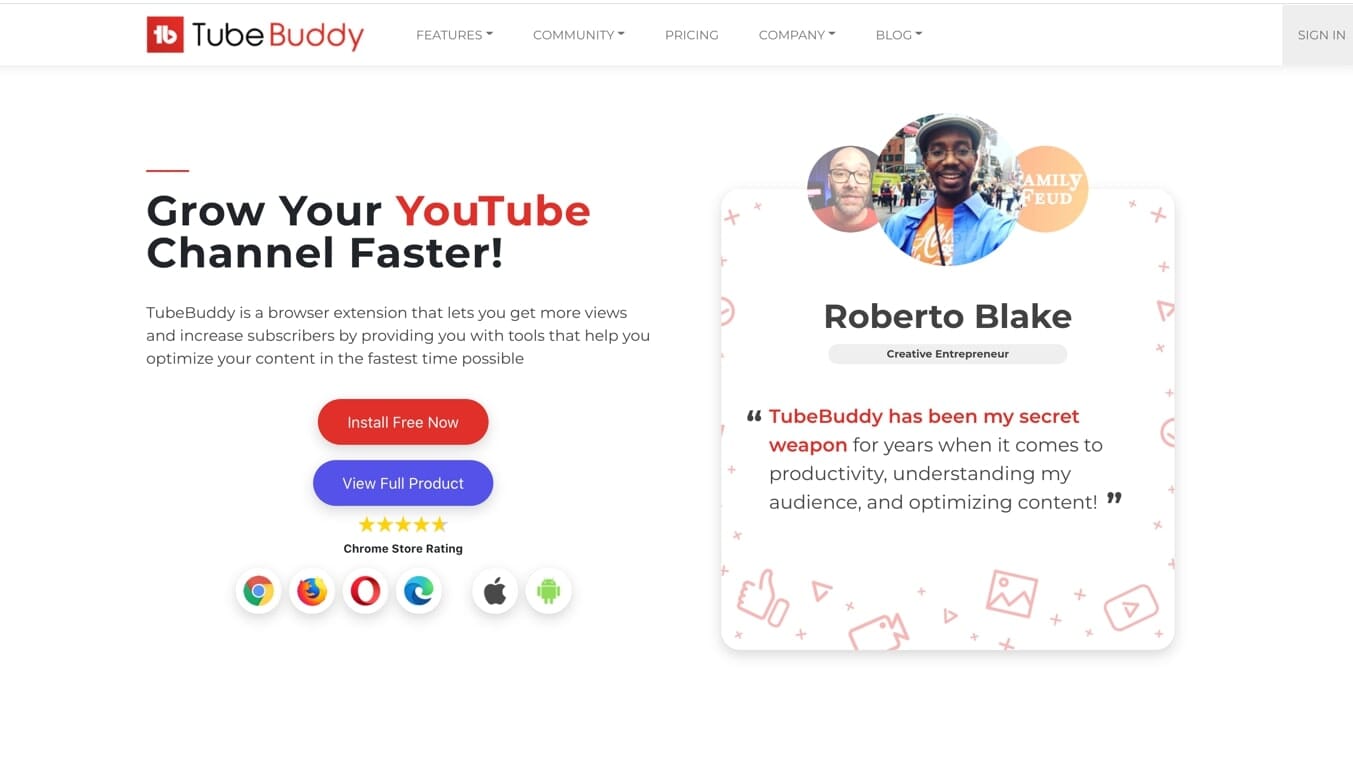 In addition to your title, you should also incorporate keywords into the description of your videos. Ensure that it is at least 200 words in length and has targeted keywords (ideally long-tail keywords). It's always good to take some time on your description as this will provide your audience with necessary information and also help your content rank in the search engine results page. Within this section, you will also see the opportunity to include relevant tags. By including the right tags, you have the opportunity to have your video fall under various related categories, which once again, increases the chances of exposure to your content.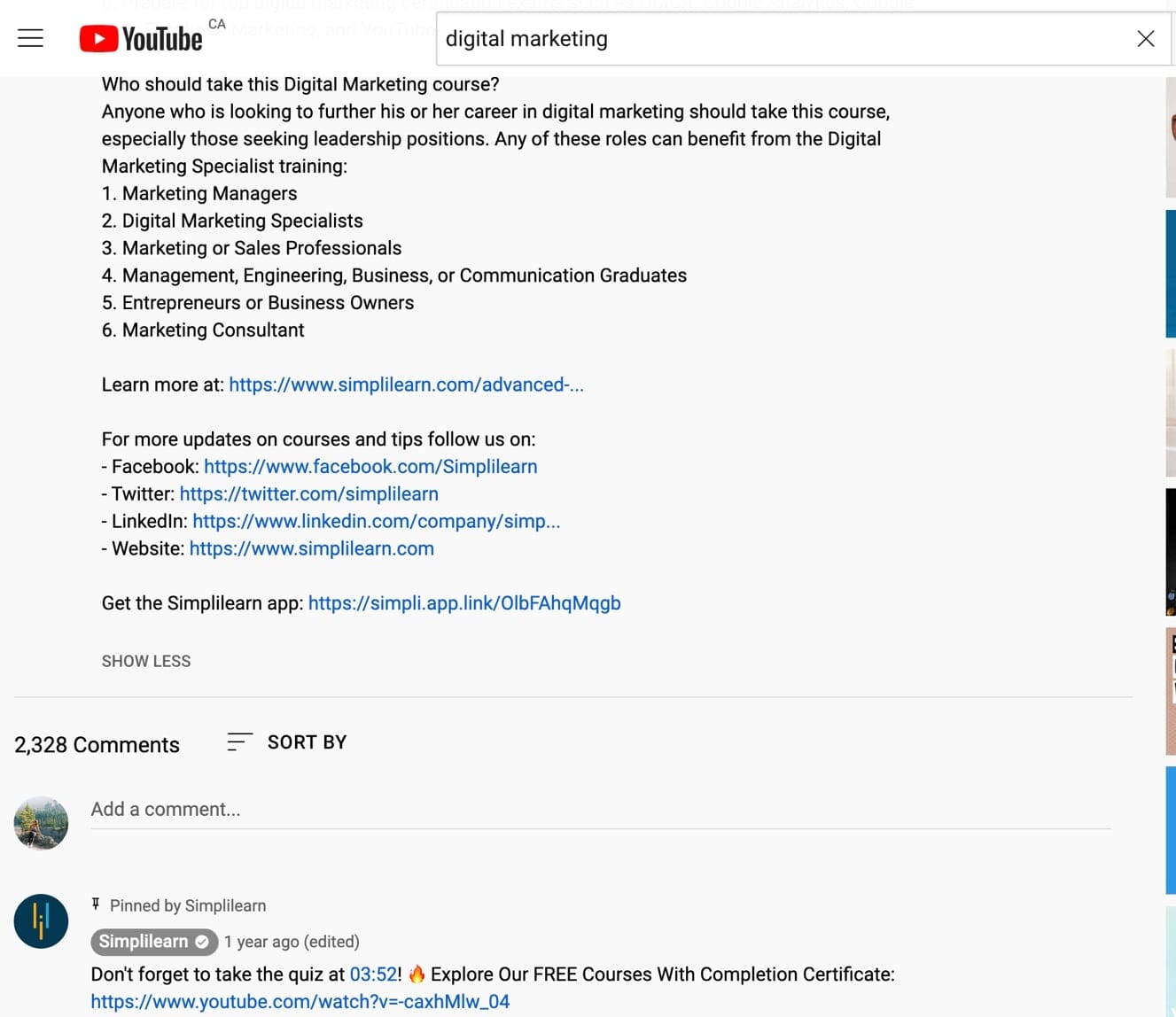 Connect With Your Viewers
Although the videos themselves will add a level of connection to your viewers, you can also do so in your description box or comments. Share some information to get a conversation going, and try your best to answer (or at the very least, acknowledge) the people commenting on your videos. You can even ask your audience about the type of content they might want to see, so you can create videos based around their suggestions. This will show not only your appreciation for their engagement, but also that you value what they have to say. You can further establish connections with your subscribers by linking any other social media platforms you have so that you can bring your following elsewhere. From here, you can connect with these individuals on another level too. Here is an example of a YouTuber who has commented on their own post and pinned it so that his viewers can see it right away. Whether you want to provide insight in the comments section or simply show your appreciation, simply taking the time to do it goes a long way.
At the end of the day, YouTube is a form of social media, which means, being social with your audience is key! Rather than investing all of your time and efforts into just creating more video content, it's best to instead spend some time focusing on interacting with your audience. Making your subscribers feel like their comments are welcome and their voices matter, will have a significant impact on how they approach your content as a whole.
Speaking of other social media accounts, it's a wise decision to build your network through your various social media platforms. Do your best to connect with other creators, and even collaborate with them where you can. This can not only help your channel grow and increase engagement, but can also translate well to your other social media accounts to boost your following there too.
Create Custom Thumbnails For Your Videos
Thumbnails on YouTube go a very long way. They are, after all, the very first thing people will see before they even view your video. Ensure that the image is clear and colourful and writing is easy enough to read. Here is an example of thumbnails that work well for this creator, where he creates a cohesive look across multiple videos.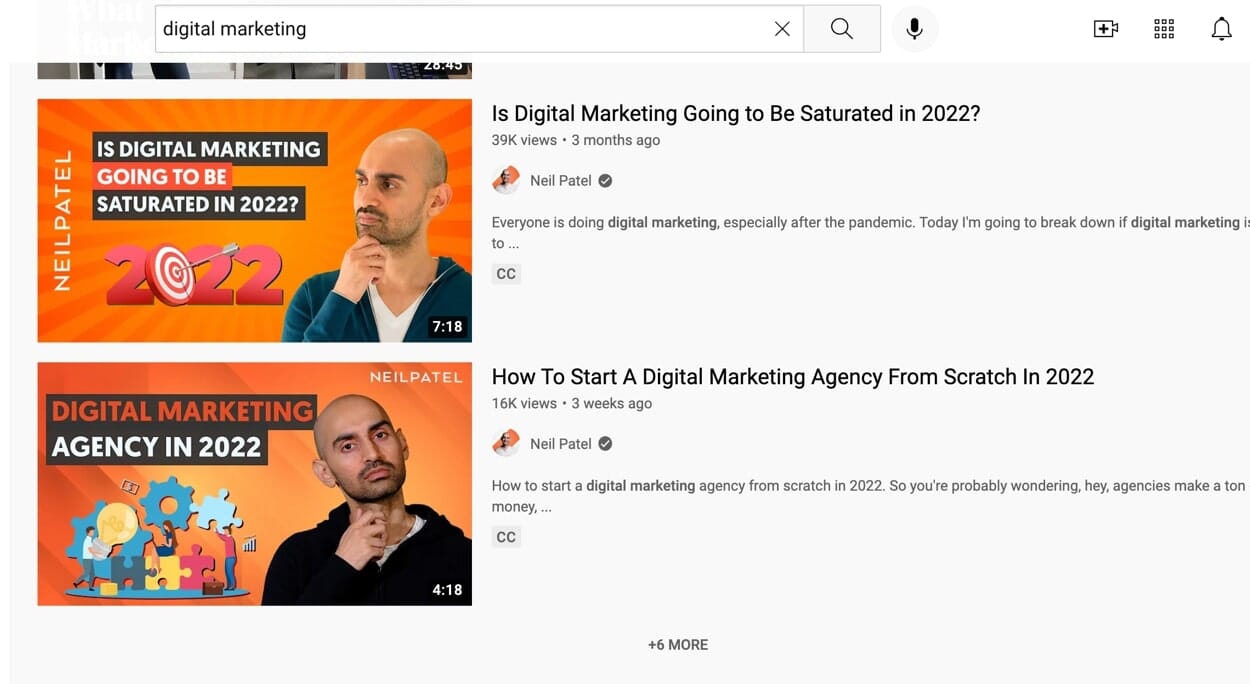 You will also need to take into consideration how small thumbnails will be along the side of YouTube, and even more so on mobile. By using a tool like Canva, for example, you're able to create your thumbnails to be creative yet concise, and you can do it for free. Oftentimes, people will create a template for their thumbnails and work off them moving forward, as some creators like to have a uniform look to all of their videos, like the thumbnails mentioned above.
Be Consistent With When You Post
Like with any other social media platform, being consistent on YouTube is very important. It's best to establish a schedule from the beginning that you know will work well for you moving forward. Therefore, establishing which days you want to post will give you a good idea of when you will record and edit your content. Some channels will also include a little snippet throughout their videos letting their audience know what days they post so that they're aware of when to expect an upload. Also adding a CTA at the end of your video will help your audience with this too.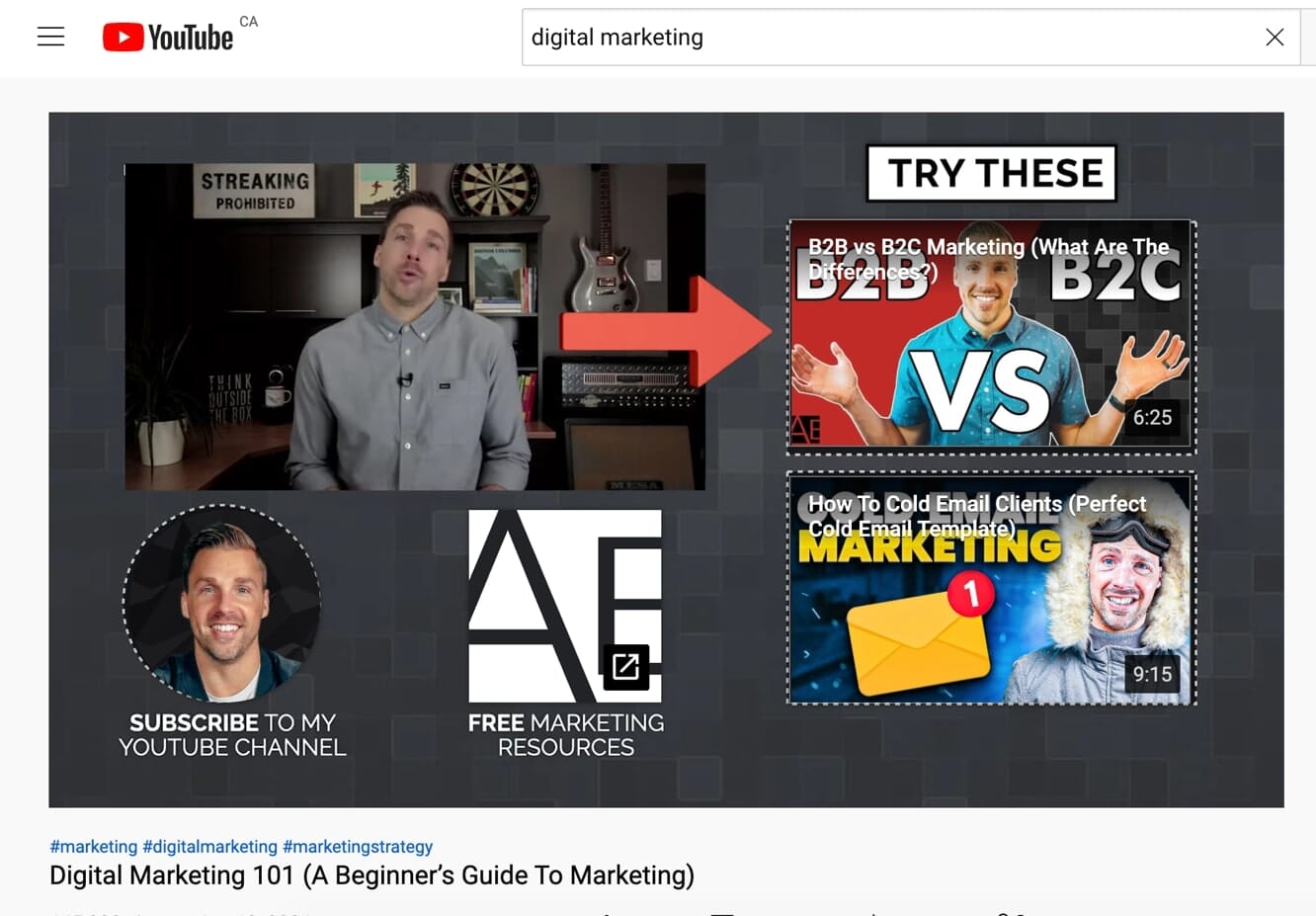 Include a CTA in Your Videos
A CTA or a Call to Action is a reminder on your YouTube videos for individuals to "like, subscribe and ring the bell icon to be alerted of uploads." Although it doesn't have to be those words exactly, this is an approach we commonly see on YouTube. By suggesting that your audience turn on the "bell icon" they will be provided with notification whenever you post. Even if you are extremely diligent about which days you post, sometimes a little reminder is just what people need to remember that it's your upload day. Many people will also include end screens that allow you to continue watching more of their content, like this creator below has done. Not only does he include CTA's like "subscribe to my channel" but also includes a free marketing resource and other related videos. These are excellent ways to keep your audience engaged.
---
How a YouTube Channel Can Improve Your Marketing
When it comes to YouTube, it's not only an endless form of entertainment, but can be incredibly educational, too. In fact, users are 3x more likely to watch a tutorial video via YouTube than read about it elsewhere. On top of this, 90% of people have actually said that they've discovered new products or brands through watching YouTube videos. Whether this can come through the videos you post as a business, or exposure you get through collaborations, the opportunities are endless. Because YouTube is one platform that you can easily integrate links to your other socials, it's simple for your subscribers to follow you elsewhere. However, when it comes to YouTube as a basis for improving your marketing, it's important to remember that the content you create here can be more engaging and real than anywhere else. Because your channel is a direct reflection of you, your brand or business in a way where viewers can follow you along on your journeys, it can establish connections and relationships that are unmatched. It also presents excellent opportunities to connect with other creators, brands or businesses to further expand your reach.
Conclusion
There are endless ways you can utilize a YouTube channel in 2022. It's safe to say that this platform surely won't be going anywhere for a long time. So, if you haven't started a YouTube channel yet, but have been wanting to, what's stopping you?
To learn more about all of the best social media practices for businesses and brands, download our complete social media marketing e-book.