Using Instagram Stories To Increase Engagement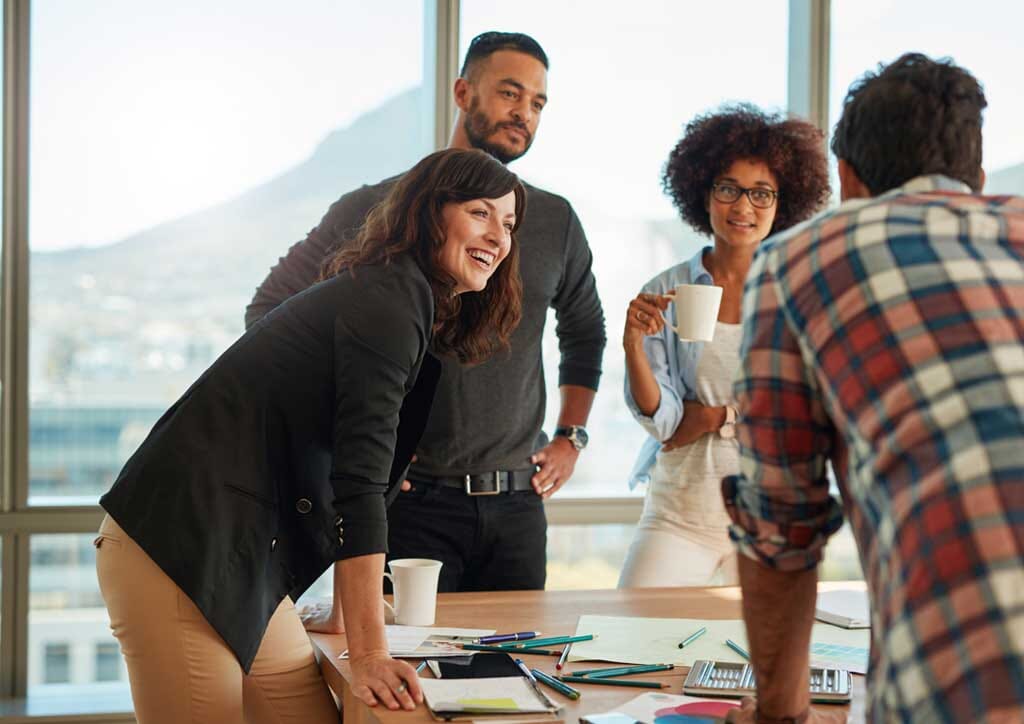 Although Instagram was once a platform for pictures, it's safe to say today's content is much different and constantly changing. There are many things that can increase the success of your content, and the engagement you have with your audience is one of them. We know that pictures and videos (IGTV, Reels, etc.) are important parts of successfully catching Instagram's algorithm, but where do Instagram stories come into play?
Stories are a great feature that users can optimize with personal and business accounts. They also add another level of interaction and the ability to connect with larger audiences. Whether you take advantage of sharing other people's content to your stories, or posting original pieces of your own, using this feature will help your account. Since stories are a way to interact with other users through polls, direct messages, tags, etc., they offer a lot more than you might think! Here are some of the ways you can optimize your Instagram Stories for a business account.
What are Instagram Stories?
Instagram stories are a feature that can stay up for 24-hours and allow users to post photos, videos, create polls, etc. You will either swipe right when on your newsfeed (to access your camera) or click on your profile picture bubble and choose the "plus" sign to upload a story. Either option will bring you to where you need to be to upload or create a story. From here, you can either access your camera roll and post a picture or video you already have on your phone or use the camera to take it in real-time.
Another option for Instagram stories is sharing other people's content or original posts of your own. When creating stories like this, you will click on the little mail icon beside the "like" and "comment" options of a picture. Once you click on this image, you can share a post to your story or send it to other users.
Now that you're more comfortable with the basic steps, the next thing to learn about is optimizing all of the story features of Instagram. But how do you know what type of content to post or share to your story? Here's what you should consider.
What Kind of Content Should I Post?
One important aspect to keep in mind if you're new to Instagram stories for your business is the attention span of consumers and what they will want to see. Most people like seeing quick, fast-paced pieces of content on social media that catch their attention right away. Therefore, it's important to post engaging pieces and try your best not to drag it out. When it comes to Instagram stories, this same principle applies, and we recommend that if you have longer content you want to post on here, you build up the anticipation throughout your stories.
Instagram stories can be 15 seconds long each, but you can upload a longer video and have it broken down into multiple 15-second intervals. Therefore, there's no need to worry if your content is longer than that, as it can still upload to your story without any issues. It's also a good idea to post as frequently as possible, as long as you have content that you think will be useful or enjoyed by others.
So, when it comes to deciding what to post, we recommend showcasing what your business is about and the important parts you want users to know about your brand or company.
You should look at your stories as just that – the story of who you are. Make sure there's a beginning, middle and end to allow users to not only become engaged with your content but feel like they're a part of the journey. You can also save your stories to your profile so that they're always there. You would do this by simply going to the stories you'd like to keep and click on the three dots on the bottom right-hand corner. Then, you will choose the "highlight option," and you can give your highlight bubble a title and a cover. These stories will stay on your profile for as long as you want them to. This will provide one space for all of your stories to remain. Many people will choose to create the covers for these highlights on a different platform like Canva, so everything looks cohesive. This is another way for you to show your brand identity, as you can use your company's colours within the design of these cover images. There are so many ways to personalize your brand, and this is a simple yet effective way of doing so.
When creating content for your Instagram stories, try your best to have content that people can't easily click through. We recommend having a variety of pictures and videos within your highlighted stories so that there's diversity within your feed. It's also suggested to post videos because they provide users with a better understanding of who you are as a person or brand. Regardless of the content you're producing, focus on making it fun, colourful and attention-grabbing!
Another way to leave an impact on your viewers is by creating interactive stories. Here's how to do that.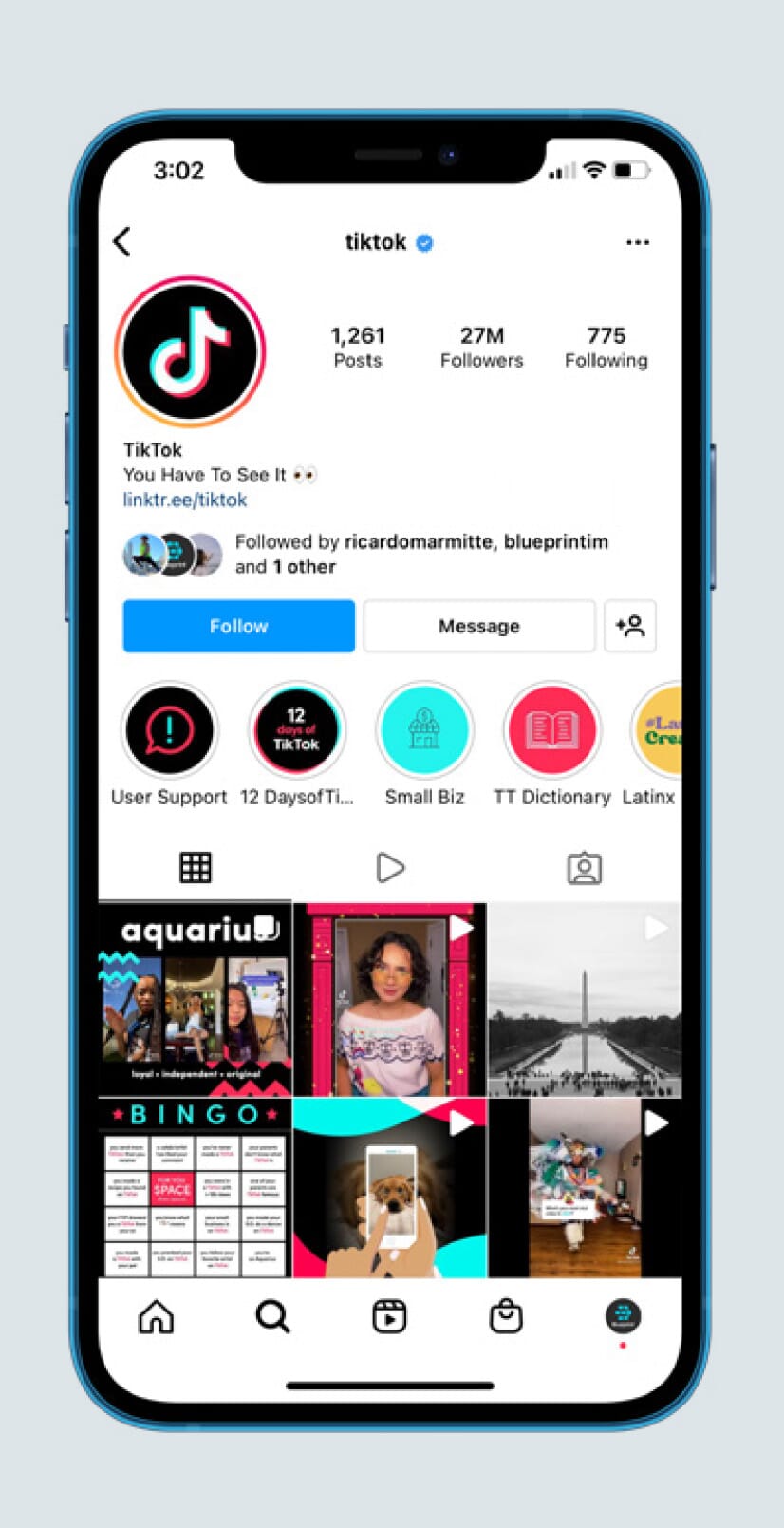 ---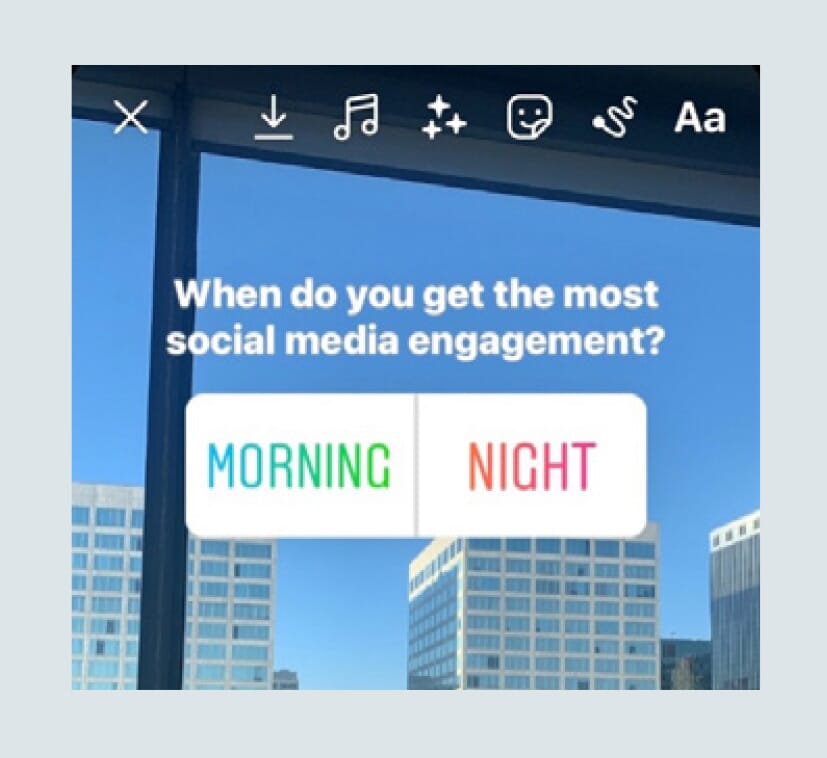 Interacting With Your Viewers
There are many ways that you can use your Instagram stories to interact with your viewers. Instagram polls are one way you can do this. By clicking on the "poll" sticker icon, you can fill in the questions and answer options for people to click. This adds another level to your stories that many users enjoy! It makes it feel more personal, and you're also able to see how interactive your users are.
Another way to optimize your Instagram stories is through the use of stickers or GIFs. When you first get onto the sticker section of Instagram, you will see all of the top trending options. You can choose from those or search for ones you'd like to use. There are endless options to look through to make your stories more entertaining and show your personality! Whether you'd like to put in stickers or GIFs that are appropriate for the season, a specific holiday, or that work with your theme or niche, the options are pretty much endless. So, get your creative juices flowing and have fun with it!
---
Adding Tags To Your Stories
Adding tags to your stories is a great way of having them viewed by more people. Whether you're tagging users, locations or including actual hashtags, here's everything you'll need to know.
Tagging People or Businesses
Whether it's your original content that you're tagging people on or sharing other people's content to your stories, tagging them is a great way of interacting. You can do this by clicking on the third icon from the left (that looks like a face). This is the stickers section where you will see options for "location," "@mention," "#hashtags," and so on. When tagging someone in your story, you will click on the "@mention" option and begin typing in their username. They'll be notified that they've been tagged in your story.
Adding Locations
By adding your location into your story, you can connect with others in the same area or people searching it. It's another great way of connecting with a wider audience.
Hashtags
When doing hashtag research for posts, many people will keep them in a document outside of Instagram (for example, in their notes app) to access it whenever they need. If you have hashtags saved, you can simply copy them and then click on your screen to paste them into your story. If you haven't already found them, you can search for hashtags at this time.
A fun little tip
If you want to include hashtags in your stories but don't want them to take up too much room, you can simply pinch the text until it's down to nothing. This still allows the tags to be used effectively but makes it so they're not taking away from the rest of your story.
Regardless of what kind of tags you choose to add to your Instagram stories, any option will allow your content to be seen by more people than it would without any tags. So do your best to take advantage of all the additions Instagram offers!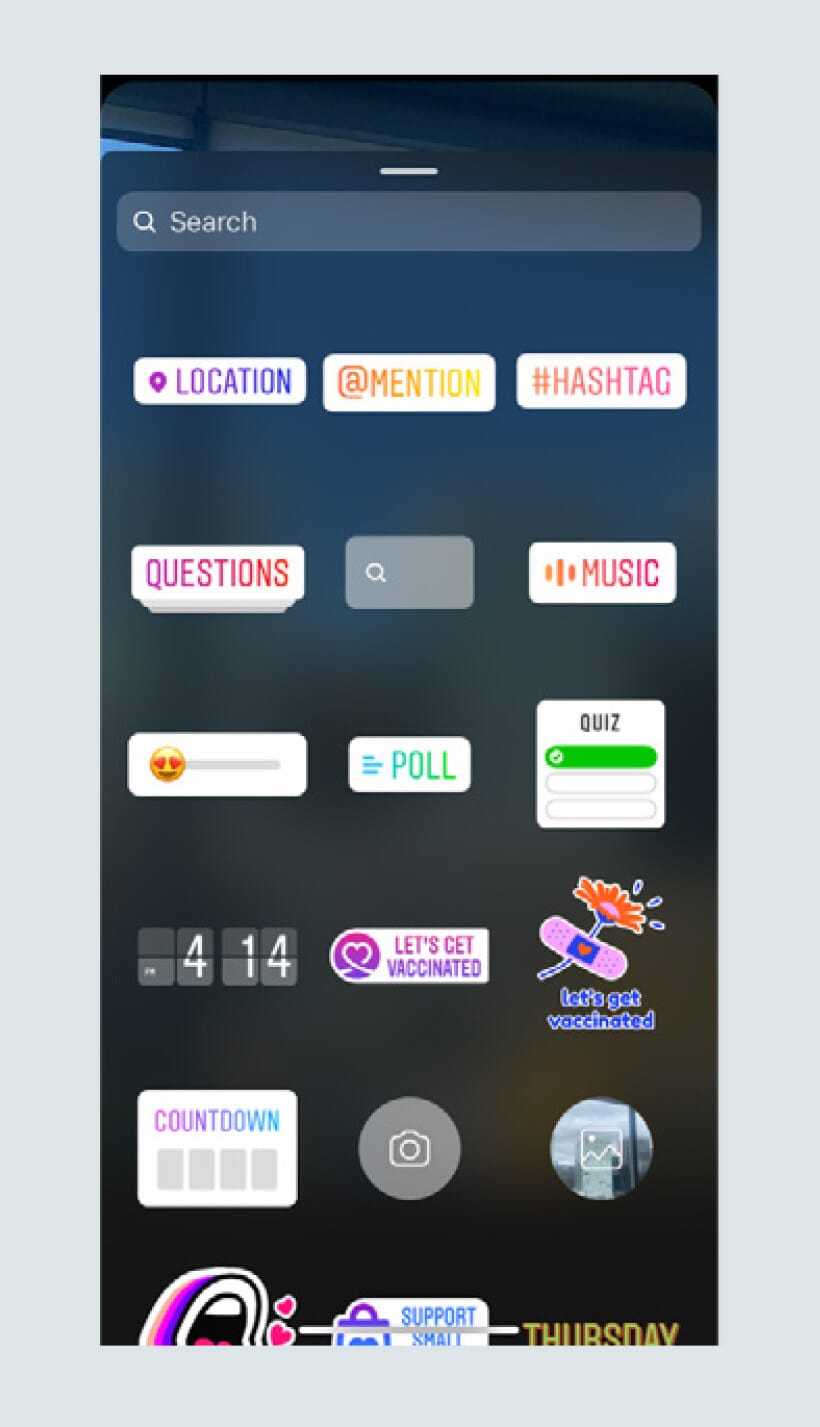 ---
Adding Call To Actions To Your Stories
A Call To Action (CTA) is added to boost viewer engagement and bring people elsewhere in the hopes it could lead to views, followers, sales, etc. This can be anything from "learn more" to "contact us" along with the process of doing that. It's important always to add your CTA at the end of your content and when it comes to stories, avoid putting it within the first few slides. You want to treat it as a way for people to choose to go one step further if they feel it's worth it to them. So, by putting it at the end of the content you've already provided them (whether it's insightful or simply entertaining), they could choose to follow your CTA if they like what they've seen. So even though a CTA is a smart thing to incorporate within your stories, you always want to make sure that the content you're producing is worthy of people wanting to invest more time in it.
A new feature to all Instagram users that was once saved for accounts with only 10,000 plus followers, is the option to add a "Link" to your stories. Whether it directs your viewers to a website, blog, or other socials, you're now able to put a direct link in your Instagram story regardless of how many followers you have!
Conclusion
Instagram Stories and their features have become a useful and strategic way for individuals and businesses to showcase their brand, content, and personality. There are so many ways to make this content unique and engaging, so be sure to try it out for yourself!
To learn about more ways of optimizing your social media platforms, download the complete social media marketing e-book for businesses.