Utilizing Stories on Instagram For Your Business in 2022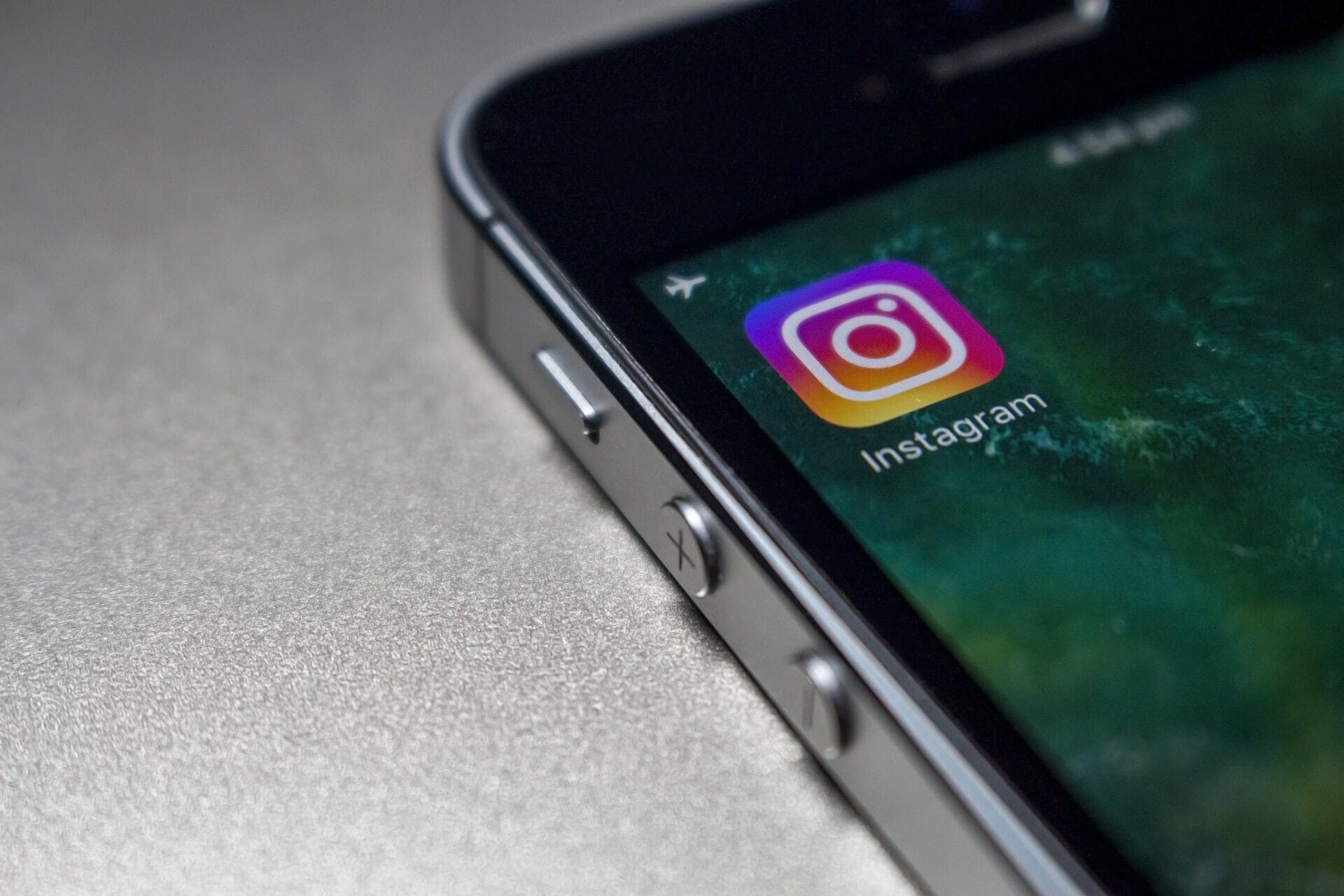 With more than 200 million Instagram business accounts and over 500 million Instagram users, significant data has been collected throughout the years to see what works and what doesn't. Optimizing Instagram Stories is one way that businesses can further connect with their audiences and significantly reach more people worldwide. These Stories also provide the chance for Instagram users to learn more about a brand and what it may have to offer. From seeing their products, services, and profiles to additional social media platforms and websites, consumers can make fully informed purchases from the comfort of their own homes.
So, if you're a business on Instagram that has yet to utilize the Story features, here's what you need to know.
Effectively Making Instagram Stories for Your Business
Initially created as brief snippets that would only last for up to 24 hours, users now have the ability to keep Stories on their profiles for as long as they please. This is what it will look like on an account that has saved its Stories to its profile so users can continue viewing them long after the 24-hour mark.
With millions of people using Instagram Stories every day, many accounts choose to share things to their Stories rather than uploading them as posts to their feed. The real difference between a post and a Story is that the former can stay front and centre on an Instagram profile indefinitely (if you choose to keep it that long), while the latter option will disappear if it's not saved. Instagram posts also allow people to comment and interact with one another. In contrast, comments on someone's Story go straight to Direct Message.
Ultimately, a Story allows audiences to continue interacting and engaging with the content, but in a much more casual sense. Utilizing Stories, whether as a brand, business, or individual, is incredibly important and useful for many reasons. It can add another dimension to your content and provides countless other benefits to reach a larger audience.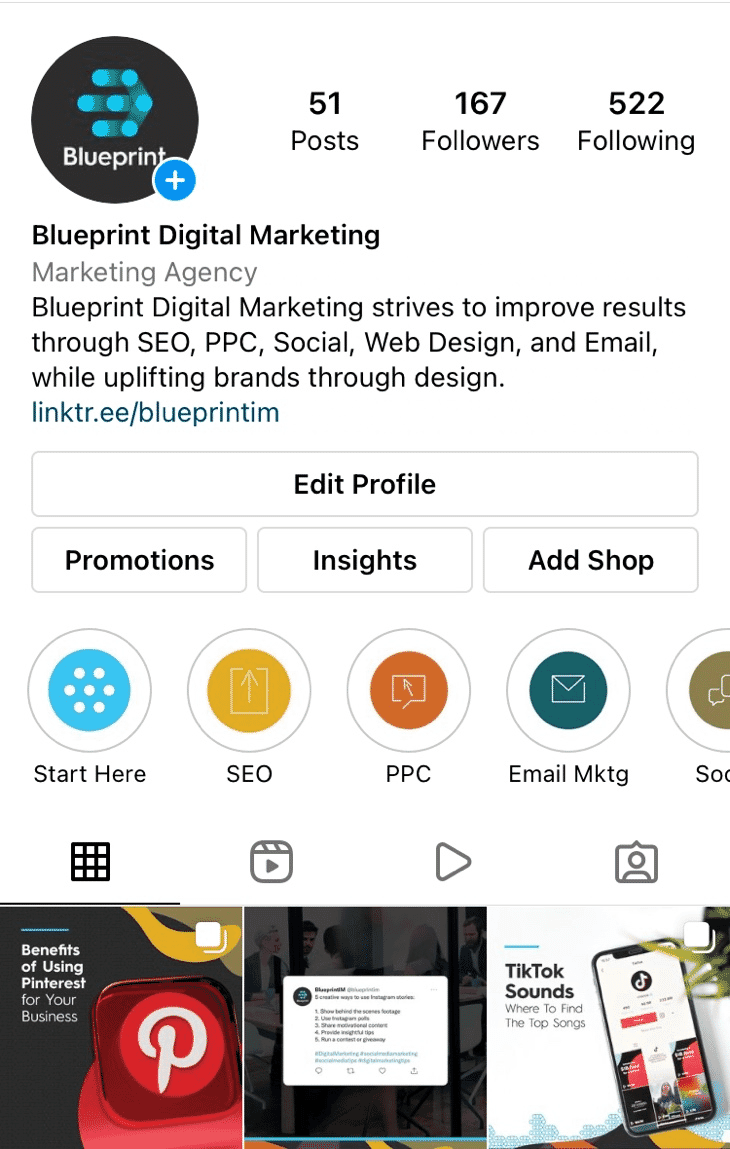 Before we present all of the benefits of using Instagram Stories, here's a brief overview of how to create them first. Once logged into the Instagram app, start by clicking on the "plus icon" at the top of your screen. You will be presented with a range of options. Choose "Story," and from here, you will have the option to either take a picture directly to post, record a video, or upload content from your camera roll. There are numerous filters you can choose from at his time, too, if you'd like to create a Story using one of those. Then, you will have the option to further customize your Story with writing, tags, GIFs, quizzes, and more. Once your Story has been posted, you can either let it run its course for 24 hours or "highlight" it to your profile.
---
Instagram Stories Best Practices for Your Business
Although many personal Instagram accounts might use the Story feature to show their friends snippets of a trip or day-to-day life, brands and businesses can optimize Stories much further. Oftentimes, we will see business accounts highlighting a product or service they provide in a way where users can quickly tap through or click on links to learn more.
Showcasing Your Personality and Interacting With Users
One of the many benefits of using Instagram Stories is the versatility and ability to personalize your content in many ways. By adding GIF stickers to tags, locations, people, and more, you can truly make an Instagram Story as interactive as possible. It seems that Instagram is constantly adding more features for people to be as creative as they'd like with their Stories. Many businesses will create polls or quizzes as a way for their audience to stop scrolling from one Story to the next, and take a second to interact with theirs.
We all like knowing that our opinion matters and our voices are heard, and as humans, we are also very curious by nature. In fact, 58% of users say they've become more interested in a brand or product after seeing it in a Story. By using the poll or quiz feature to create interactive content, not only will your users want to play a part in it, but will likely be curious to see what the majority believes as well. These Story features will also allow space for your followers to feel more connected to you as a brand or business because they can see that you value their opinion. It is also very useful for businesses within fields that might not be the most exciting to spice up their content in a fun and engaging way from time to time. It's also enjoyable for the person creating the Stories, and research shows that 46% of marketers already use the Story feature in their marketing strategies. To learn more, read the full article about getting creative with Instagram Stories.
Connecting Your Business to More Users Worldwide Through Story Ads
Whether you'd like to connect with individuals organically or through running ads, Instagram Stories is a great tool. To create Story ads, you will need to login into your Facebook account, go to "Meta Business Suite" and click on "Meta Ads Manager," like so. Here is a step-by-step of how you would go about setting up an Instagram Story Ad.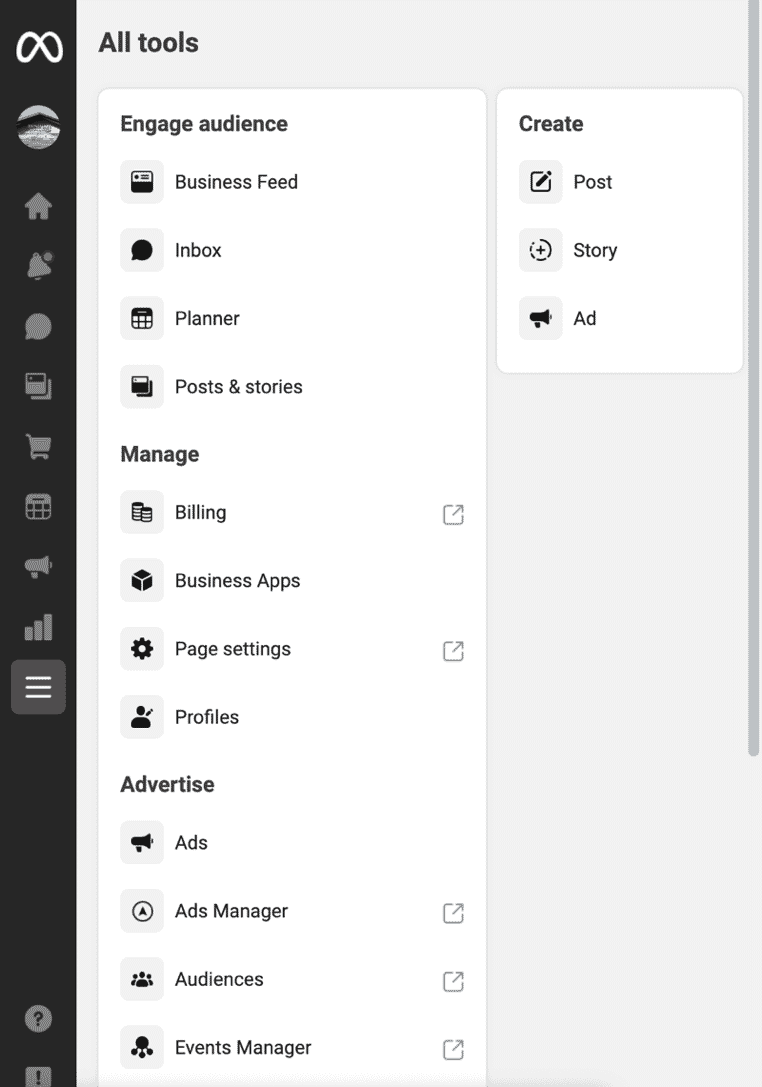 Start a new campaign by clicking on the "+ Create" button, then choose objectives that align with your marketing goals. Here's what that should look like.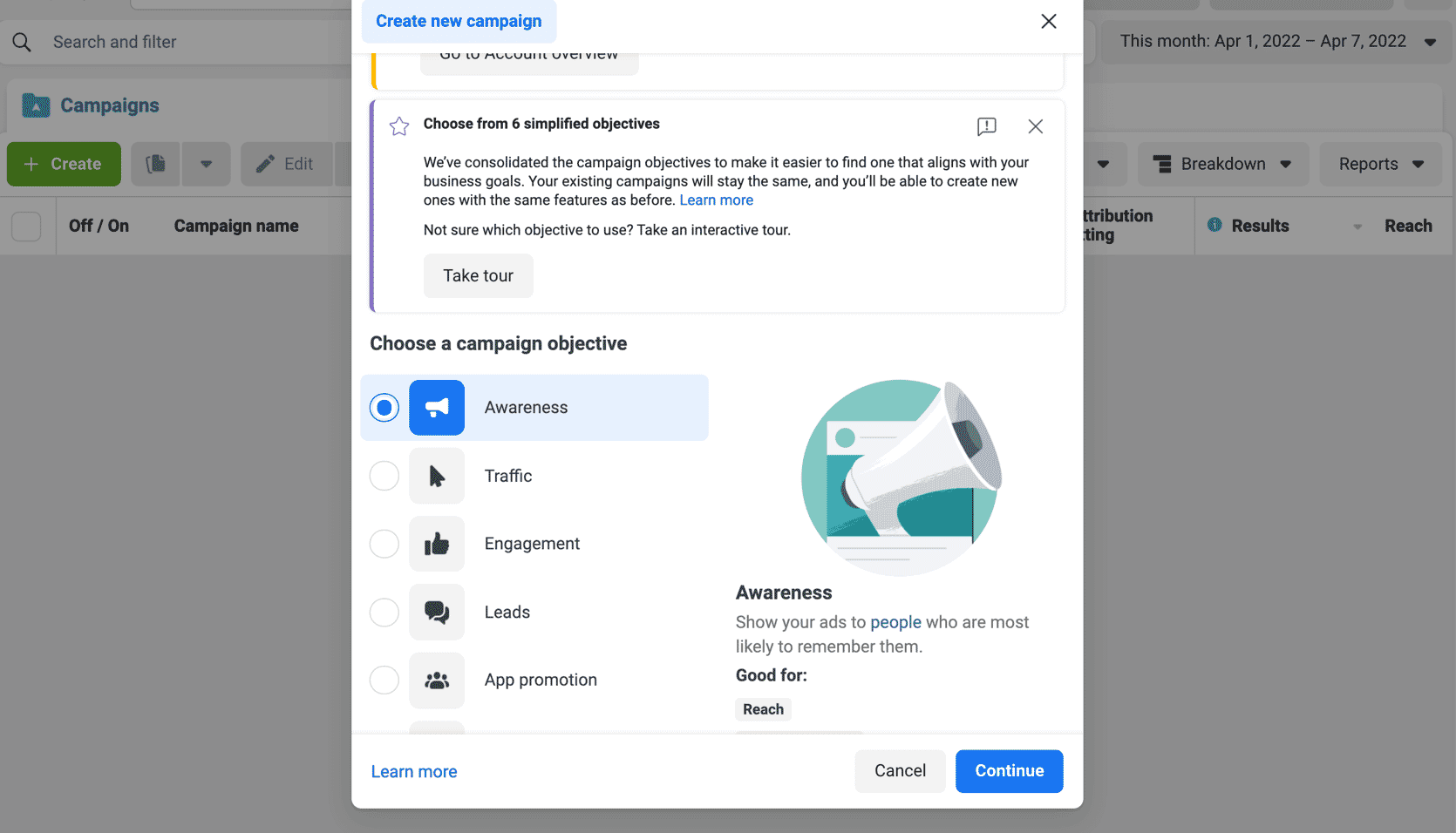 Go ahead and name your campaign, then click "Next," like so.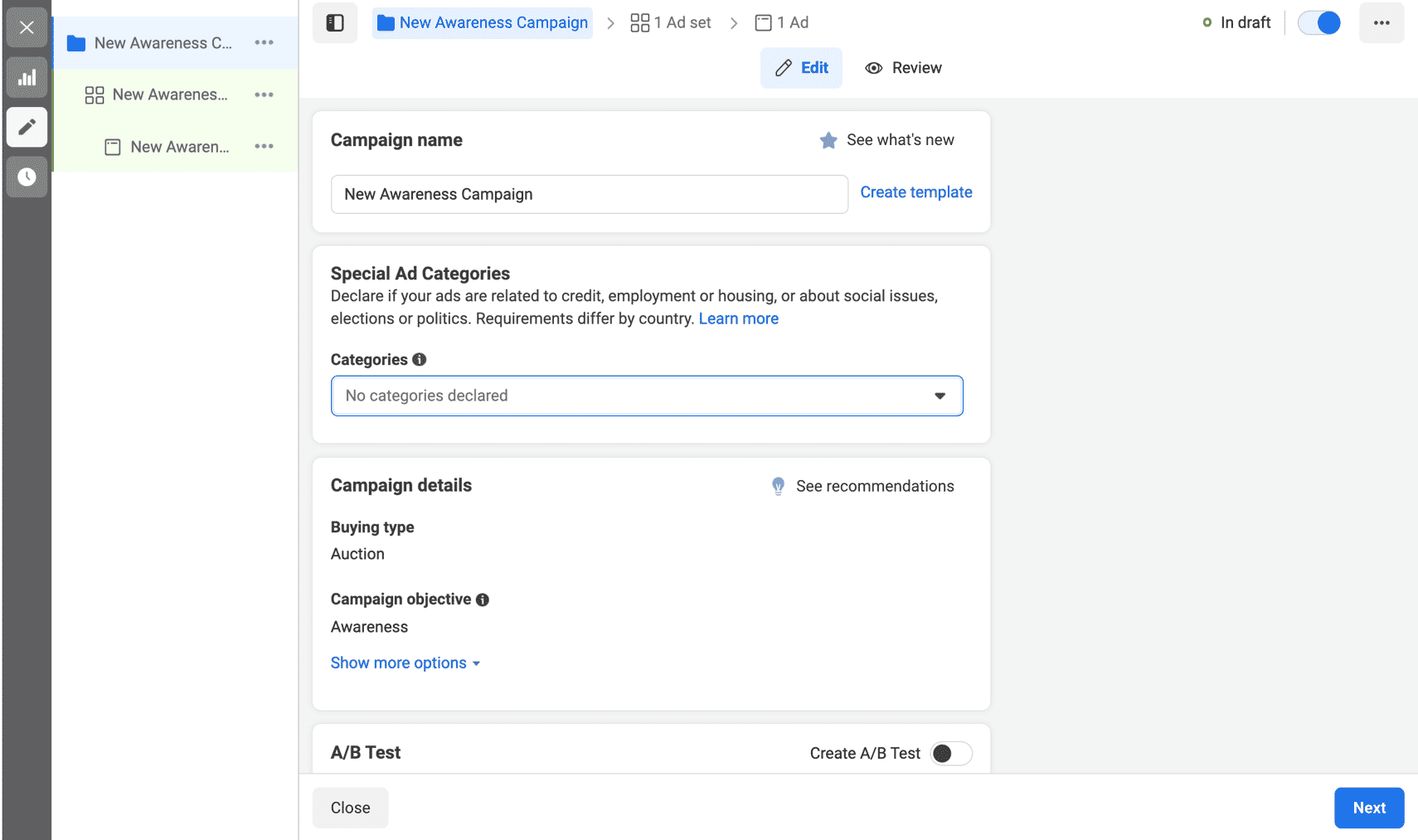 From here, this is how you would set your budget and select how long you would like to run your campaign for.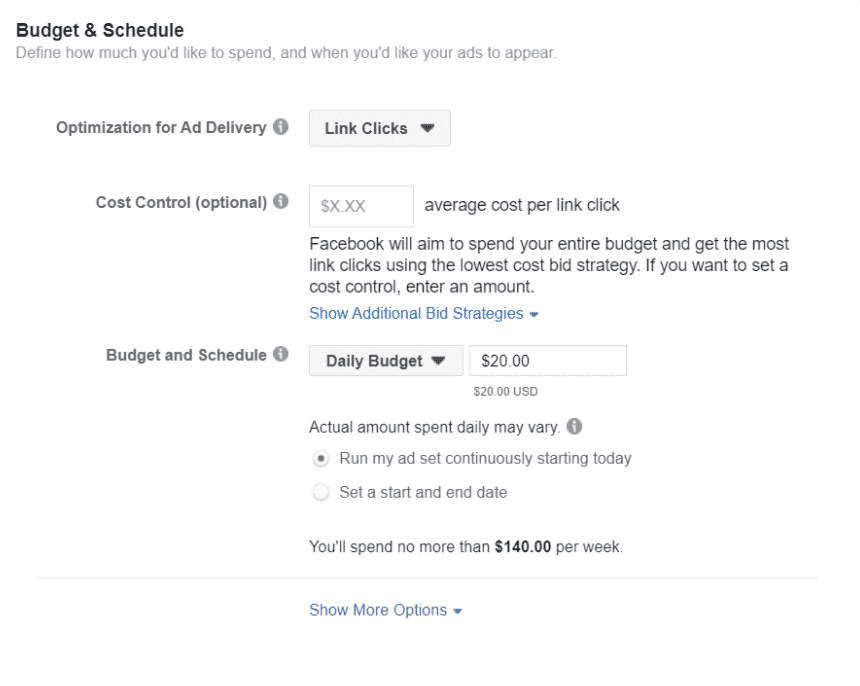 Then, take some time to add in specifics like location and audience. You will then be presented with this page. Check "Manual Placements" to ensure that it goes only to Instagram, and from the dropdown menu, select "Instagram" only and check off "Stories."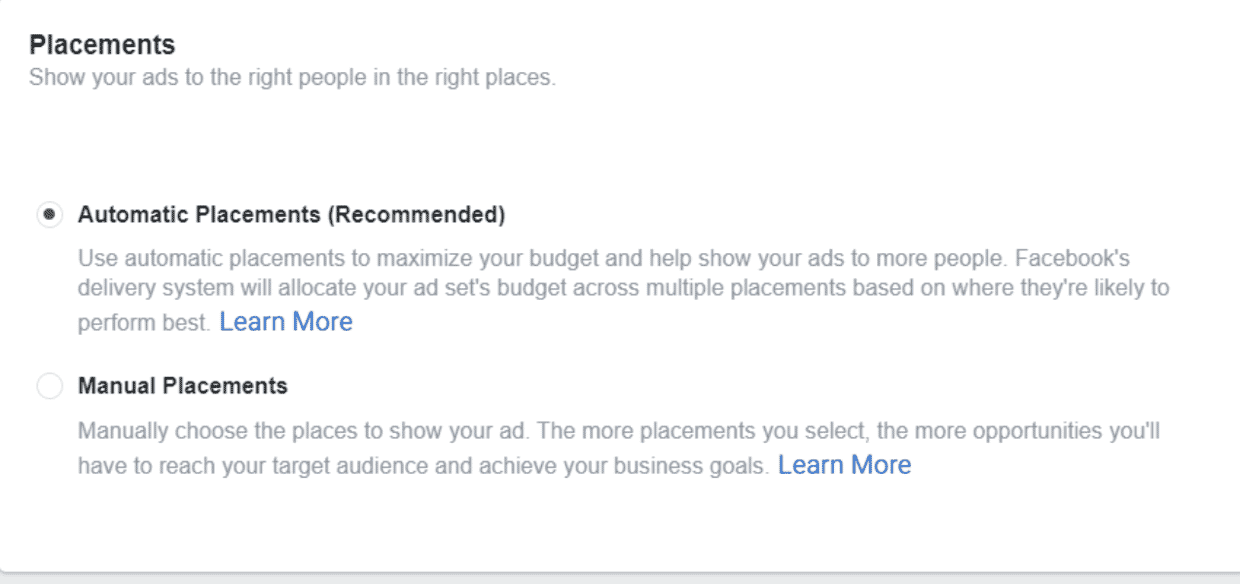 Ensure your pages are linked and add in your media of choice. Make sure it's in portrait mode for an Instagram Story. Then, press "Publish!"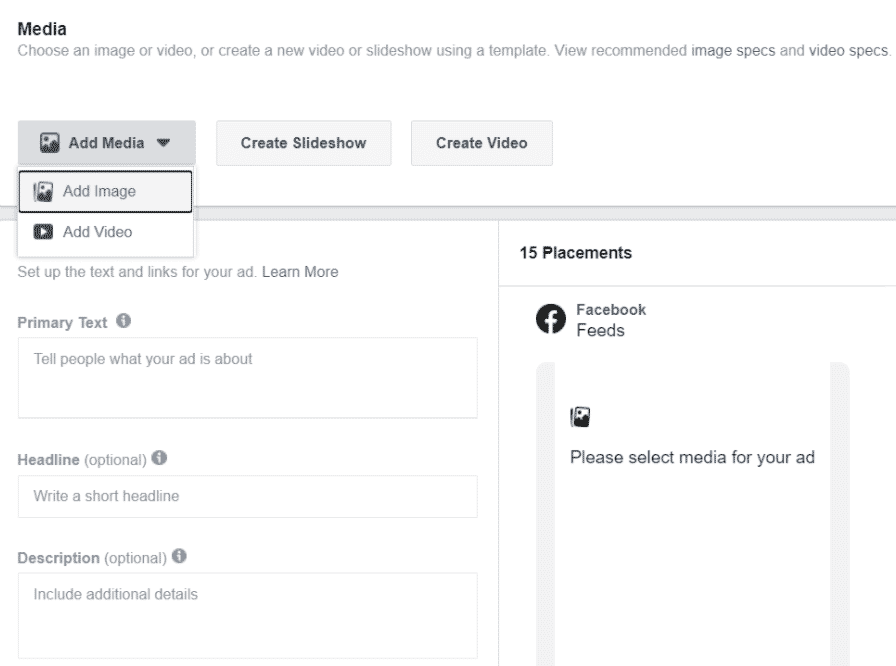 You can also use "stories templates," which is a free design tool. Once your ad is complete, you will press "Confirm." If you'd like to see what the Story will look like before submitting it for review, you can select Instagram Stories from the dropdown section. You also have the option to create ads in a video, single picture or carousel format. A video ad can be up to 15 seconds long, an image up to 5 seconds and a carousel will contain three pieces of content in one ad. If you've ever seen the last ad option pop up in your Stories, you may have clicked through them, not even knowing they would be considered a carousel ad.
But you might be asking yourself if these Instagram ads are even worth it? Just last year, in 2021, Story ads were found to have a 44% higher reach, 78% more clicks, and a 45% lower CPC (cost per click). On top of this, it's important to take into consideration that Story ads don't follow the same 24-hour rule that typical stories do, but instead can be set for however long you'd like. By choosing the length of the campaign and frequency of the ads, you can set everything up at once and not have to worry about it again. At this stage, you will also be able to set up the budget you'd like for your specific ad. Another excellent feature of Instagram ads is that they will be viewed by more people who don't even need to be following your account. Since these ads are immersed throughout other Stories that an Instagram user might be clicking through, it will make for a seamless experience.
It's clear to see there are many upsides to using this feature, and if you haven't utilized Instagram Story ads yet, what's stopping you?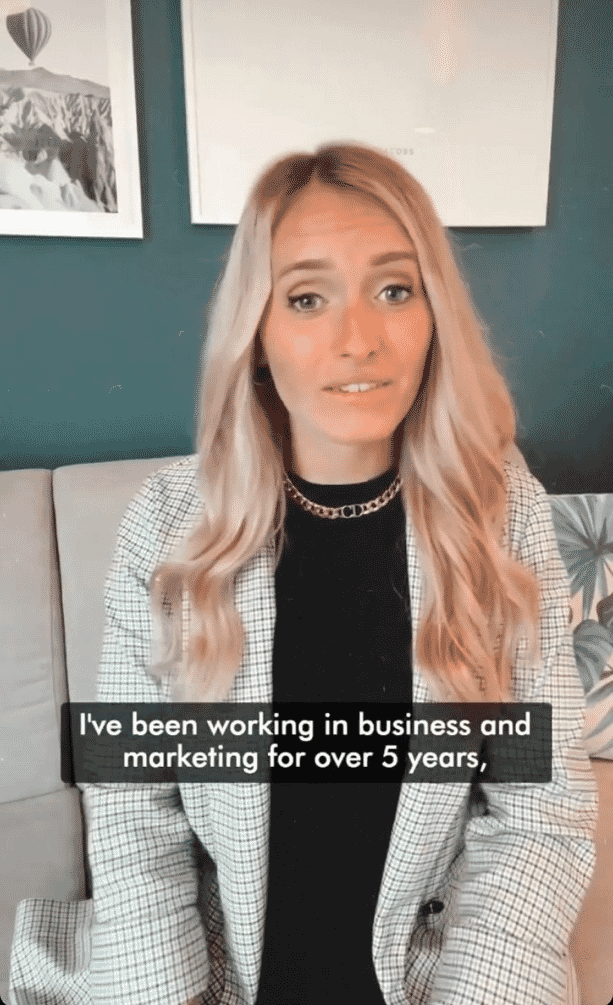 Making Instagram Stories Inclusive for Everyone Through Captions
Whether you'd like to implement this practice into Story ads or Stories in general, it's always best to approach this content with accessibility in mind. Did you know that there are 466 million people in the world that are deaf or hard of hearing? Accessibility for everyone is important to consider and has oftentimes been overlooked on platforms like Instagram. Prioritizing this allows your content to not only be seen by those who are deaf or hard of hearing but also makes it more enjoyable for everyone.
Since many people will watch an Instagram Story or video without sound on, whether intentionally because they are in public or unintentionally because their volume is off, adding captions is wise. For instance, have you ever been somewhere in public, say on transit, but have forgotten your headphones? Maybe you'd like to be scrolling through Instagram Stories but want to be considerate of those around. This is yet another reason why closed captions come in handy. And additionally, it's actually very easy to add them to your Instagram Stories. You can do this by simply clicking on the sticker icon that says "captions." This works for videos that are being uploaded live to Instagram or ones taken from your camera roll. Once you've chosen this sticker, you have four different text formats to choose from, and you can move the text and change the colour to look the way you want it to. Make sure you watch the generated captions before posting to your Story to see how accurate they are. Here's an example of a creator who uses captions to ensure her audience can also read what she's saying.
The same is to be said about including sound. Although, traditionally, when uploading a video to Instagram, you will likely already have sound or yourself speaking, ensure that you provide content that can be seen and heard by everyone. When creating content for Instagram, one best practice is adding image descriptions so that people who are blind or visually impaired can understand what your content is. By adding a little blurb that explains what is in your image, individuals can use screen readers that turn that text into either braille or audio.
When it comes to accessibility, the term simply means having access you need to something, and this looks different for each person. For example, when we watch films in a different language, having English subtitles for English-speaking individuals makes the film accessible to this specific group. Taking it one step further, ramps alongside stairs at buildings makes it accessible for wheelchairs. Although many people might understand the original film's language just fine or may never think twice about having the privilege to walk up stairs, this is not the case for all. Accessibility means inclusivity and equality for all. Although you might not think it's all that important to think about when making something as light and fun as Instagram content – ask yourself this. Shouldn't everyone be able to enjoy the entertainment that platforms like Instagram have to offer?
Remember, it's not always about doing things perfectly but simply doing what you can to be inclusive for all.
Using Scheduling Tools to Plan Out Instagram Stories
Although ads will need to be planned out and scheduled in the backend, you can also use scheduling and planning tools to create content ahead of time to post for you moving forward automatically. Now, scheduling ahead of time might not be for everyone, and we understand that. Some people prefer to be creative at the moment and post things in real-time. However, if you're a business or brand trying to get content to your viewers and have numerous platforms to manage, this might be your best bet. From programs like "Later," "Skedsocial," "Planoly," "Buffer," and more, there are many resources available for you to plan out your content effectively. It's merely about figuring out which one works best for you and your brand.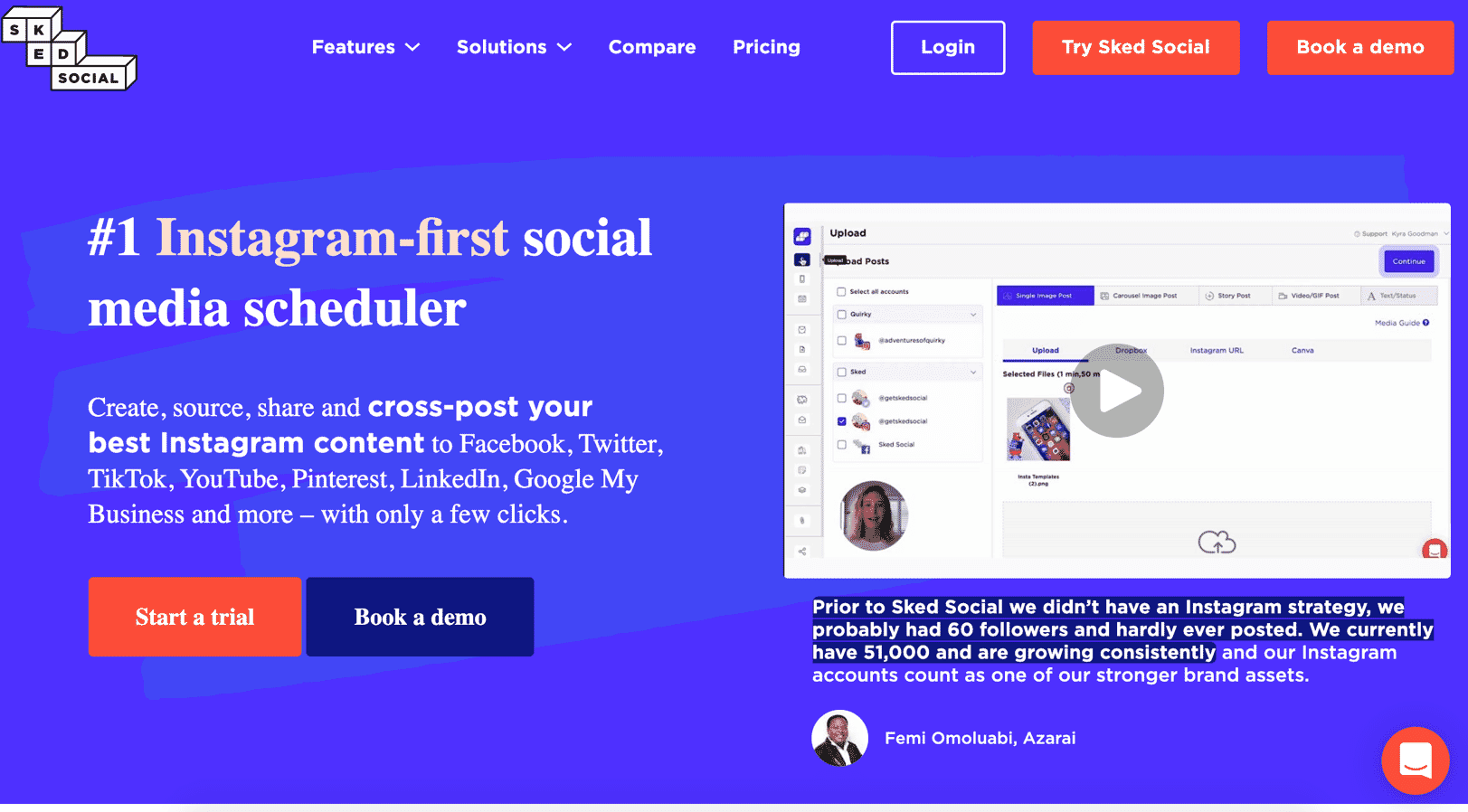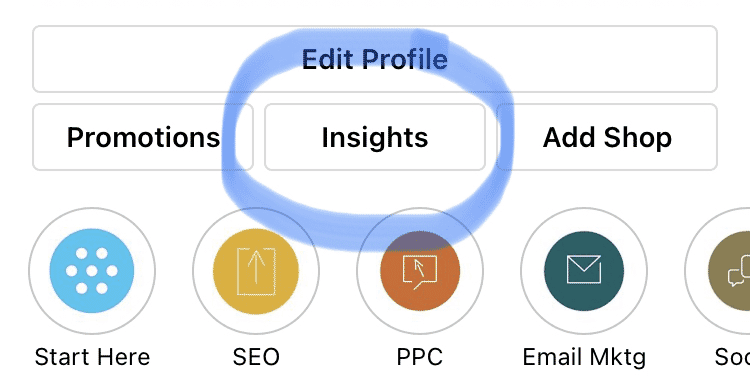 Checking Your Instagram Story Views
For business accounts, it's important to keep track of analytics so that you can have a better understanding of what type of content to create moving forward. You can do this by going to your Business profile by clicking on the bottom right-hand side of your screen and tapping on the "Insights" button, like so.
From here, you can choose a time period you'd like to look at the insights for. Whether you'd like to look at 7 days, 14 days, a month, or any custom timeframe, you have the ability to view it all here. Then, you can click on the content you've shared and go to "Stories" to view the data that you need to understand what's working and what isn't moving forward.
Conclusion
When utilized correctly, Instagram Stories can have a significant impact. There are endless ways to optimize Stories, from reaching audiences worldwide to including accessible aspects for more people to enjoy. There are also many opportunities to get creative with your Stories to present your brand exactly how you'd like to. To learn more about the best social media practices for your business, download our complete social media marketing e-book.