Why User Experience is Key to the Success of Digital Marketing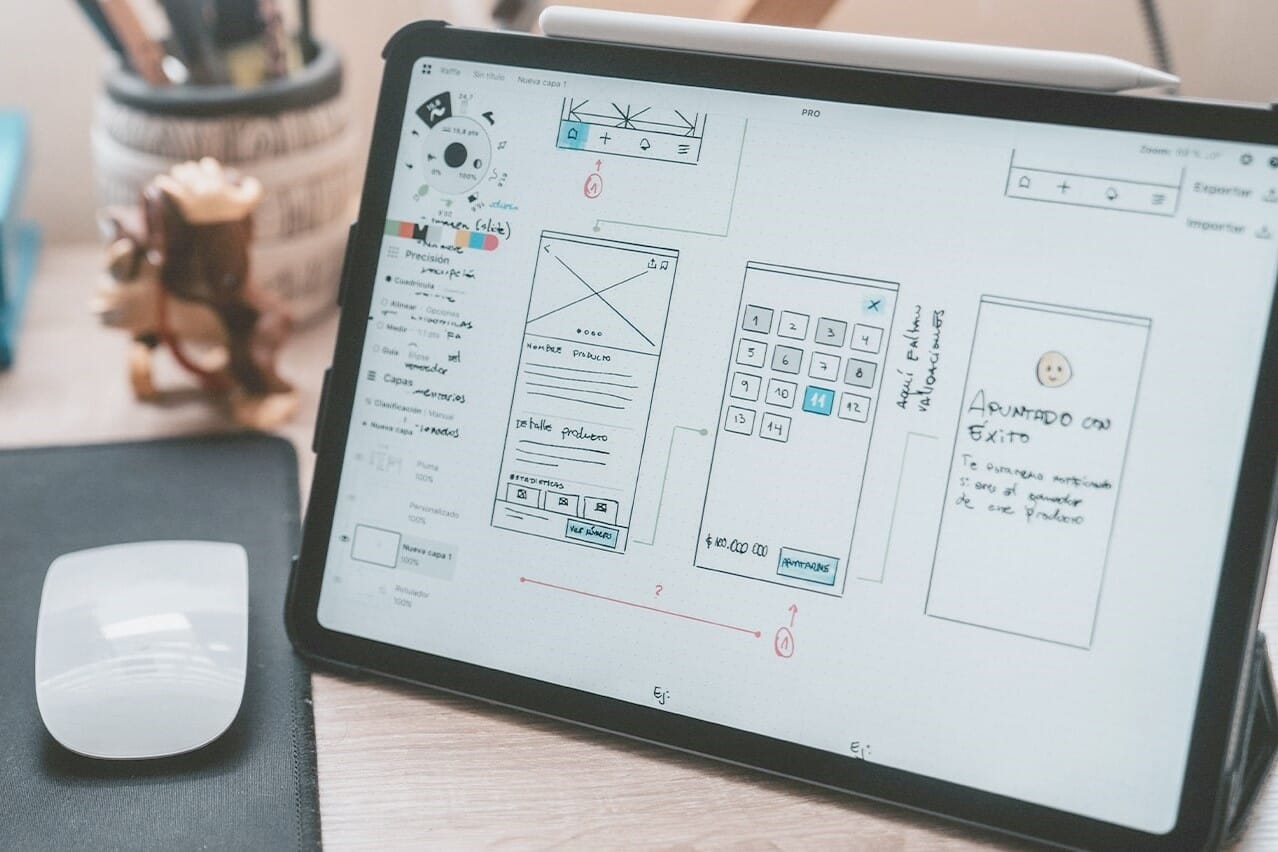 Digital marketing is a complex and ever-changing field. But at its core, it's all about creating a relationship between a business and its customers. And, just like any good relationship, it takes time, effort, and communication to make it work. Unfortunately, businesses often focus on the wrong aspects of digital marketing, thinking that flashy website designs or catchy slogans will be enough to bring in new customers.
However, one foundational element of digital marketing is essential for success: user experience (UX). It's important to ensure your website or app provides a top-notch user experience and is accessible to everyone. Below, we'll discuss why good UX is so important for digital marketing and how you can use it to your advantage.
UX is More Than Just a Buzzword or an Optional Luxury
Even though the term "UX" has been around for many years now, some businesses still don't realize that it's no longer just an add-on to spice up any marketing strategy. In fact, questions like "Why is user experience important?" and "Should I bother working on UX?" still pop up. But unlike other marketing trends that come and go, UX is here to stay.
A study by Toptal found that 88% of online customers would never return to a site they had a bad experience with. And according to Intechnic, 70% of customers abandon purchases because of a bad user experience. These statistics make it clear that UX is not something you can afford to ignore. A bad user experience will not only drive away your potential customers but could damage your reputation as a business.
So, what exactly does UX encompass? It includes all the interactions someone has with you from the first time they see your website to the moment after they make a purchase. It includes everything from the design of your website to the way your customer service team treats them.
In short, UX is everything that affects how someone experiences your brand. And it's important to remember that UX is not just about how a website looks. You want your customers to feel like you understand their needs and wants, and that you are working hard to provide them with what they need.
How UX and Digital Marketing Are Intertwined
Digital marketing and user experience go hand-in-hand. After all, what's the point of driving traffic to your website if it's not made to be user-friendly? Digital marketing is focused on generating leads and conversions. The goal is to get people to take action, whether that's signing up for a newsletter, downloading an e-book, or making a purchase.
User experience, on the other hand, is all about creating a smooth and enjoyable experience for the user. The goal is to make sure that users positively interact with your brand at every touchpoint. It's important to remember that these two goals are not mutually exclusive. In fact, they should work together to create a seamless experience for the user that ultimately leads to more conversions.
UX professionals need to understand marketing principles to create great experiences. Likewise, digital marketing professionals need to understand the basics of UX to create successful marketing campaigns. A good digital marketing strategy will take UX into account at every step. From the initial planning stages to the execution and assessment, a strong focus on UX will help ensure that your digital marketing efforts are successful.
5 Reasons Why UX is Key to Digital Marketing Success
Here are five specific ways in which creating a strong focus on UX can help you succeed in marketing online in 2022.
1. It can help boost your SEO efforts.
Google has stated multiple times that they consider UX a key ranking factor. They've even gone so far as to say that "websites with good user experience often have high-quality content." When you provide a good user experience to your website visitors, they're more likely to explore the page further, resulting in a lower bounce rate. This helps Google better understand that your website offers valuable information that can fulfill search intent.
What this means is that if you want your website to rank well in search engine results pages, you need to focus on creating a great user experience. This includes everything from the design of your website to the way your content is presented and organized.
2. It can cut down costs and keep you from wasting resources.
It's no secret that digital marketing can be expensive. From paid ads to hiring a team of professionals, the costs can quickly add up. One way to cut down on these expenses is to provide great UX. If you're able to keep users engaged and on your website longer, you won't have to spend as much money driving traffic there in the first place.
Focusing on UX can also help you avoid wasting money on marketing efforts that don't result in conversions. For example, if you're running a paid ad campaign and driving traffic to a page with poor UX, you're likely not going to see a good return on your investment. To keep this from happening, you need to ensure that every element of your marketing campaign, from the ad itself to the landing page it leads to, is designed with the user in mind.
In addition, if your website provides a good user experience, you'll also be less likely to need to make changes and updates as often. Investing in great UX design early on can help you steer clear of costly reworks and redesigns down the road. This can save you both time and money in the long run.
3. It can help you stand out in a mobile-centric world.
In any industry, there's always going to be competition. And in the digital world, this competition is only a click away. This makes it all the more important for your website or app to have great UX.
Over the past few years, there has been a shift from desktop to mobile. As a result, more people are using their phones and tablets to go online, and this trend will continue. Evidently, it's becoming increasingly important for websites to be designed with mobile users in mind. A good user experience on a mobile device can be the difference between a website visitor staying on your site or clicking away to another.
Some studies have even shown that 74% of consumers will only return to a website if it offers them a good user experience on mobile. This makes it clear that if your website has impeccable UX, you have the potential to be the first choice for consumers in your industry.
4. It brings in more new users and builds conversions.
It's not just about keeping the users you already have. Creating a great user experience can also help you bring in new website visitors. How? By word of mouth. If someone has a positive experience with your website, they're likely to tell their friends and family about it. People trust online reviews as much as personal recommendations when it comes to making purchasing decisions.
In addition, it's been proven time and time again that user experience can have a significant impact on conversion rates. In fact, one study showed that improving a website's UX design could yield conversion rates up to 400%. Another report found that for every dollar spent on improving UX, there was a return of $100, or an ROI of 9,900%. This just goes to show that UX is an investment that can pay off big time.
Once a website visitor has been persuaded to stay on your site, you need to ensure that they can easily find what they're looking for and complete the desired action. If you have a well-designed website with clear call-to-action buttons and easy navigation, you're more likely to see users taking the next step and becoming paying customers or leads.
5. It can lead to customer satisfaction and long-term relationships.
At the end of the day, one of your most important goals as a business is to make your customers happy. One way to do this is by providing them with a great user experience. If they're satisfied with the way your website looks, feels, and works, you're more likely to keep users engaged.
Plus, it's no secret that happy customers are more inclined to stay with a company for the long haul. So when you're consistent with providing great UX every time customers come back to your website, they're bound to trust you and your business.
Speaking of trust. You probably already know that it's an essential element of relationship-building. Once you're able to gain the trust of your website visitors, they have the potential to become loyal customers. If they feel like they can count on you to cater to their needs, they're much more likely to become lifelong fans of your brand as well.
Tips For Improving UX to Boost Your Digital Marketing Results
As you can see, there are many reasons why user experience is important for your digital marketing efforts. If you're not already focusing on UX, it's time to make it a priority. Here are a few tips to help you get started:
Do some user testing
One of the best ways to improve UX is by getting feedback directly from users. You can do this through usability testing, which involves giving potential or current users tasks to complete on your website and seeing how they react. This can help you identify any areas where users are struggling so that you can make the necessary changes.
Simplify your design
A cluttered, complicated design is one of the sure-fire ways to turn users away. Keep your design clean and simple to improve UX. Foodily's simple, straightforward homepage is a great example that shows this best practice: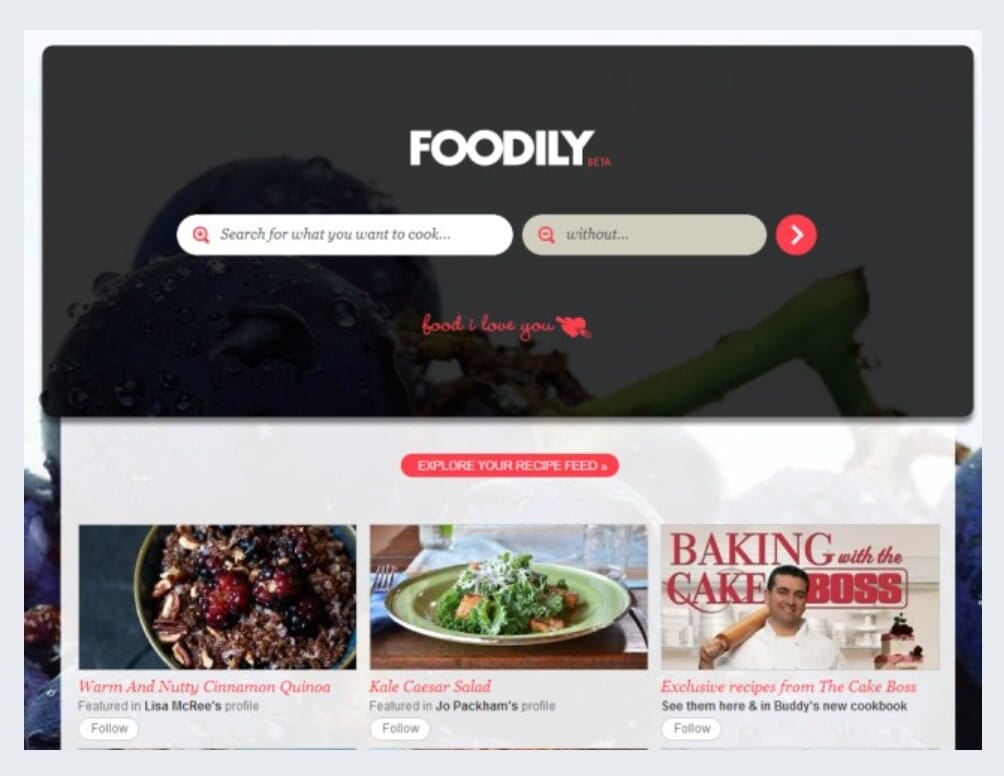 Improve your website speed
No one likes a slow website. So, to keep users happy, make sure your site loads quickly. You can do this by optimizing images, using a content delivery network, and minifying code.
Pay attention to mobile UX
With more people using smartphones and tablets to access the internet, it's essential to have a good mobile user experience. This means having a responsive design that looks great on all devices and ensuring that all of your content is easily accessible on mobile.
Reduce the number of steps
The fewer steps users have to take to complete a task, the better. If you can reduce the number of steps it takes to checkout on your e-commerce site, fill out a form, etc., you'll see an improvement in UX.
Use engaging visuals
Humans are visual creatures, so it's important to use visuals that are appealing and engaging. This could include using high-quality images, videos, infographics, and more.
Communicate your offers clearly
Make sure it's clear what you're offering users right from the start. If they have to search for it, you're doing something wrong. Use clear and concise language and make it easy to understand. Aside from great copywriting, how you layout your pages and the on-page elements will also contribute to a user experience that can persuade visitors to take action.
Conclusion
User experience is a critical element of digital marketing, and it's one that you can't afford to ignore. By making UX a priority, you can improve your website's conversion rates, build lasting relationships with your customer, and ultimately grow your business. So what are you waiting for? Start working on consistently providing exceptional UX today. To learn more about how a well-designed website can help achieve the best results for your organization, download our free web development e-book.